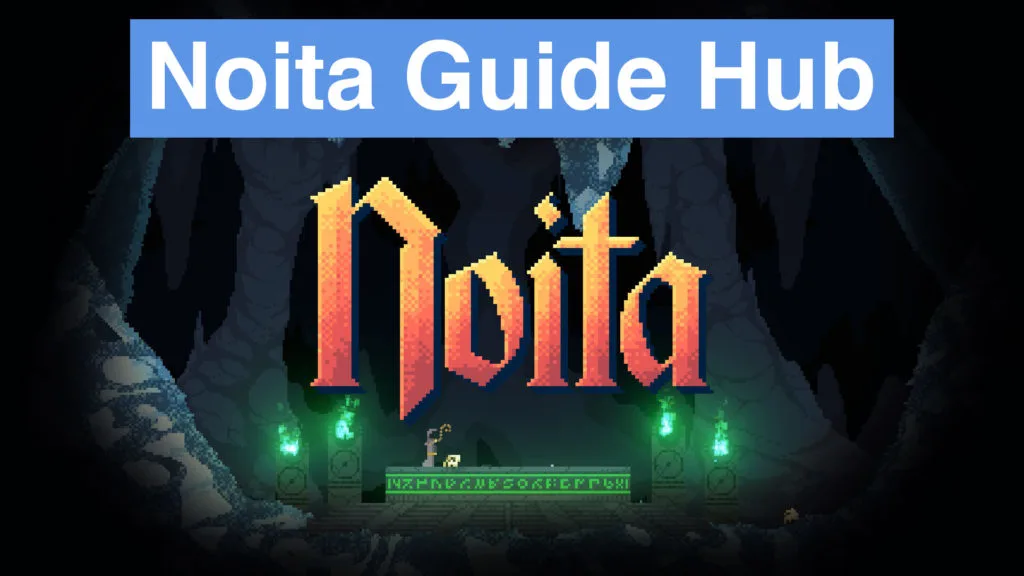 Welcome to the Noita Guide Hub here at Slyther Games for every guide we have available. Whether you're playing for the first time or the hundredth, we have a guide for everyone. Take a peek and if you want us to make a guide on something specific or have a question, comment below. New guides are added as they're made.
Intro Guides
10 Best Noita Beginner Tips and Tricks
Noita – What is Nightmare Mode
Noita – What is the Worm Crystal
Mods
Noita – How to install Mods Guide
Guides With Spoilers
Noita – How to Beat the Final Boss
Noita – Every Boss and Mini-Boss Guide
Noita – You Have Angered the Gods Secret
Noita – What Are Faraway Land Portals
---
Noita is available on PC via Humble Bundle and Steam Early Access as of September 24, 2019. The developer hasn't confirmed any plans for consoles at the time of this publication.
Disclaimer: Certain links in this article may contain affiliate links where purchases may provide a small commission to Slyther Games. Our affiliate policy is here.

Jeff is a journalist with over 10 years of experience writing, streaming, and making content about video games. With an associate degree in journalism, he's a sucker for RPGs, survival games, roguelikes, and more.