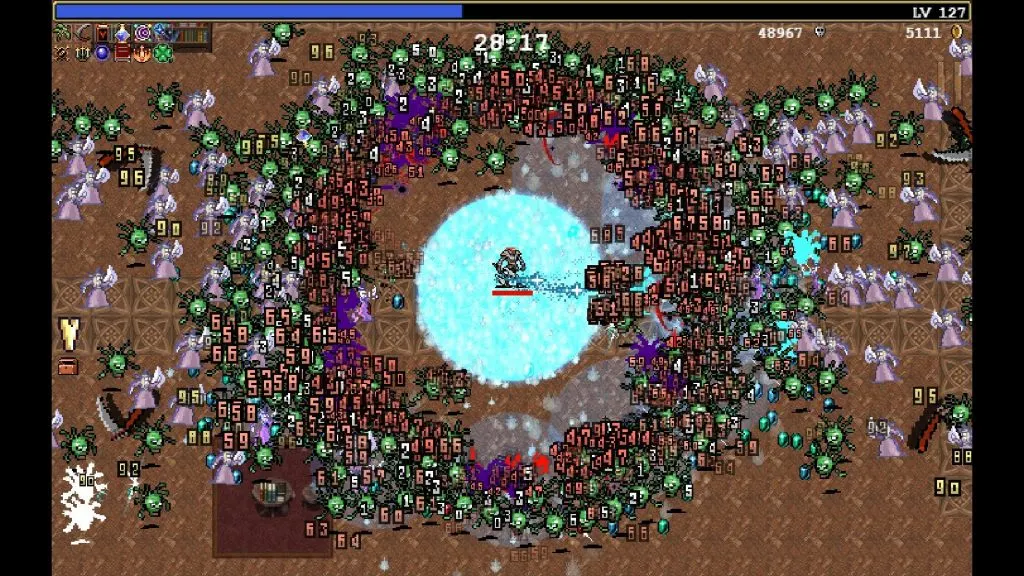 Welcome to the Vampire Survivors Guide Hub here at Slyther Games for every guide we've made. This action roguelite game is a ton of fun so make sure you're well prepared going in by using our guides. I especially recommend checking out our Evolution List to learn tons of strong combos.
Whether you're playing for the first time or the hundredth, we have a guide for everyone. Take a peek and if you want us to make a guide on something specific or have a question, comment below. New guides are added as they're made.
Every Vampire Survivors Guide
How to Guides
This section contains a variety of Vampire Survivors guides focused on how to questions that people ask. Anything from early game questions like How to Get the Stone Mask to How to Open Coffins for new characters. If for some reason you need help opening coffins in real life, we can't quite help you there. You may have a bigger problem to deal with.
Other Guides
While we only have a couple of other guides in this section, they're still extremely helpful. Make sure to visit the evolution list if you're not sure how the many different combos work in Vampire Survivors. They play a major role in staying alive and becoming powerful to knock out swarms of enemies.
Vampire Survivors Evolution List
---
Vampire Survivors is an action roguelite that released into Steam Early Access on December 17, 2021, for PC. If you're looking for a similar type of game on Android, we have a list of games at our sister site SlytherDroid. Or if you'd prefer, check out our Best Roguelikes & Roguelites list for more great games.

Jeff is a journalist with over 10 years of experience writing, streaming, and making content about video games. With an associate degree in journalism, he's a sucker for RPGs, survival games, roguelikes, and more.