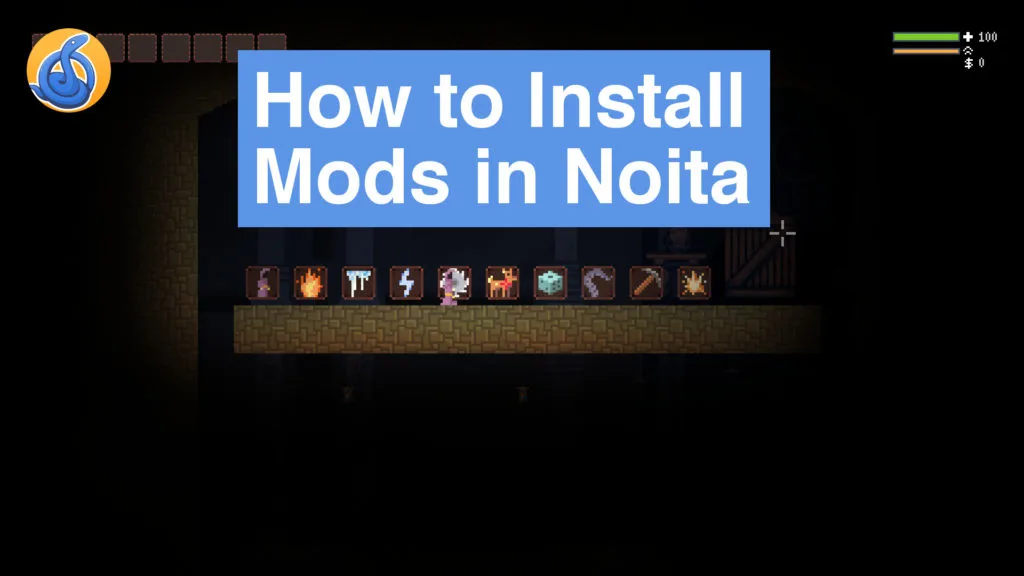 Today's Noita guide is a simple one about how to install mods. It's easy to enjoy Noita without mods and not realize there's a whole world with fun ways to add more content. If you haven't taken a look at mods yet and are curious, they're easy to setup. Read below for our quick tips on how to install them.
Update (3/11/20): Nolla Games updated Noita with Steam Workshop support on February 24, making it easier to install mods. I still have the process documented in this article on how to install mods not included in the Steam Workshop. Also, it's still important to know how to enable mods in Noita, as mentioned below.
Take a peek at the trailer below featuring some of the mods in my Best 15 Noita Mods article.
Original article:
Where Can You Find Mods?
Before you read about how to install a mod, you need to have one in mind. ModWorkshop is the best place to find Noita mods as its where most creators are uploading them. However, some creators are uploading at Nexus Mods, despite very few. If you're looking for mods on the Steam Workshop, Noita doesn't currently have support for it.
Take a look at our article on the Best 15 Noita Mods to Install for more content.
How to Install Mods in Noita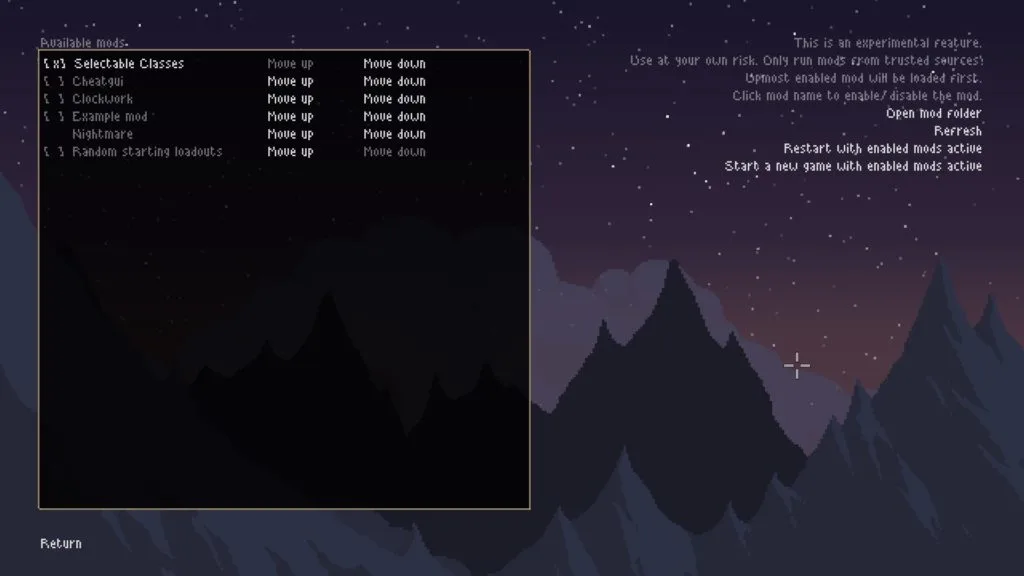 If you have a mod or are trying to understand how to install a mod in Noita, here's a little help. Disclaimer, this guide is applicable to other operating systems, but this is written for Windows 10.
Download the mod file. It will likely be a zip file that needs to be extracted.
Extract the zip file by right-clicking the folder, picking "Extract All…"
Extract the zip file to your Noita mods folder found by launching Noita, clicking the "Mods (experimental) menu button, and "Open mod folder" at the top right. Otherwise, the Noita mod folder is along this file path, D:\Steam\steamapps\common\Noita\mods. The folder will have a file inside named "PLACE_MODS_HERE".
Start Noita or restart Noita if you had it open while doing this. Proceed to the next section on enabling your mod.
If you put a zip file into the mods folder without extracting it, it won't work.
How to Enable the Mod
If your file is in the right folder and the mod isn't working still, it's likely not enabled. Fortunately, this is a simple procedure if the file is in the right place.
Launch Noita.
Open the "Mods (experimental)" menu.
Find the mod you downloaded in the list and click it to enable it. If it's enabled, it will have an X mark to the left of the mod name.
Start a Noita game as usual and the mod should work as long as it's compatible with the latest version.
The order of the mods in Noita's mod menu decides which load first. Those at the top of the list are loaded first and consecutively from top to bottom. The list can be rearranged to try and figure out if a mod is causing issues with another when enabling multiple.
If you need any additional help with installing a mod, feel free to comment below. I'll do my best to help you solve your problem!
---
If you're new to Noita, be sure to take a look at our 10 Best Beginner Tips and Tricks.
Noita is available on PC via Humble Bundle and Steam Early Access as of September 24, 2019. The developer hasn't confirmed any plans for consoles at the time of this publication.
Disclaimer: Certain links in this article may contain affiliate links where purchases may provide a small commission to Slyther Games. Our affiliate policy is here.

Jeff is a journalist with over 10 years of experience writing, streaming, and making content about video games. With an associate degree in journalism, he's a sucker for RPGs, survival games, roguelikes, and more.