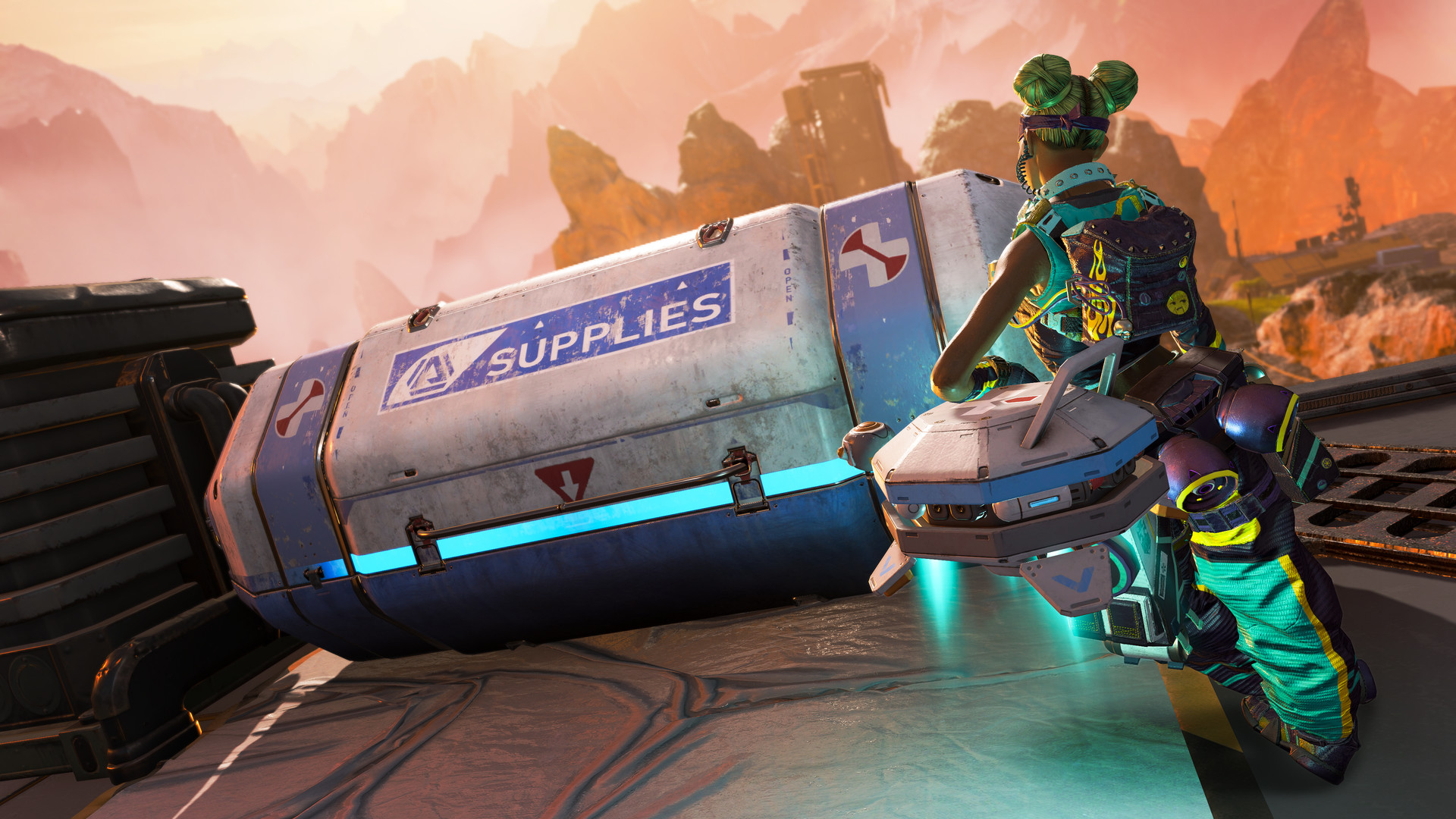 If you're looking for an Apex Legends heirloom pack calculator, you're in the right place. We mentioned it previously in our How to Get Heirloom Shards guide, but I wanted to make it more clear for everyone.
Use the Apex Packs Calculator to See How Many Packs You Have
Creator Mike Zarandona made the Apex Packs Calculator for players to track how many packs they've gotten so far. It uses information like your account level, amount of treasure packs, battle pass levels, and more. Take a look at the calculator here.
The image below shows an example of what your progress will look like after inputting data on the "Your Activity" tab. Once you've entered all your relevant levels, swap back to the first "Progress" tab to see the picture below. If you're not sure where to find each season's level, click the level number or rank next to your name in the Apex Legends lobby.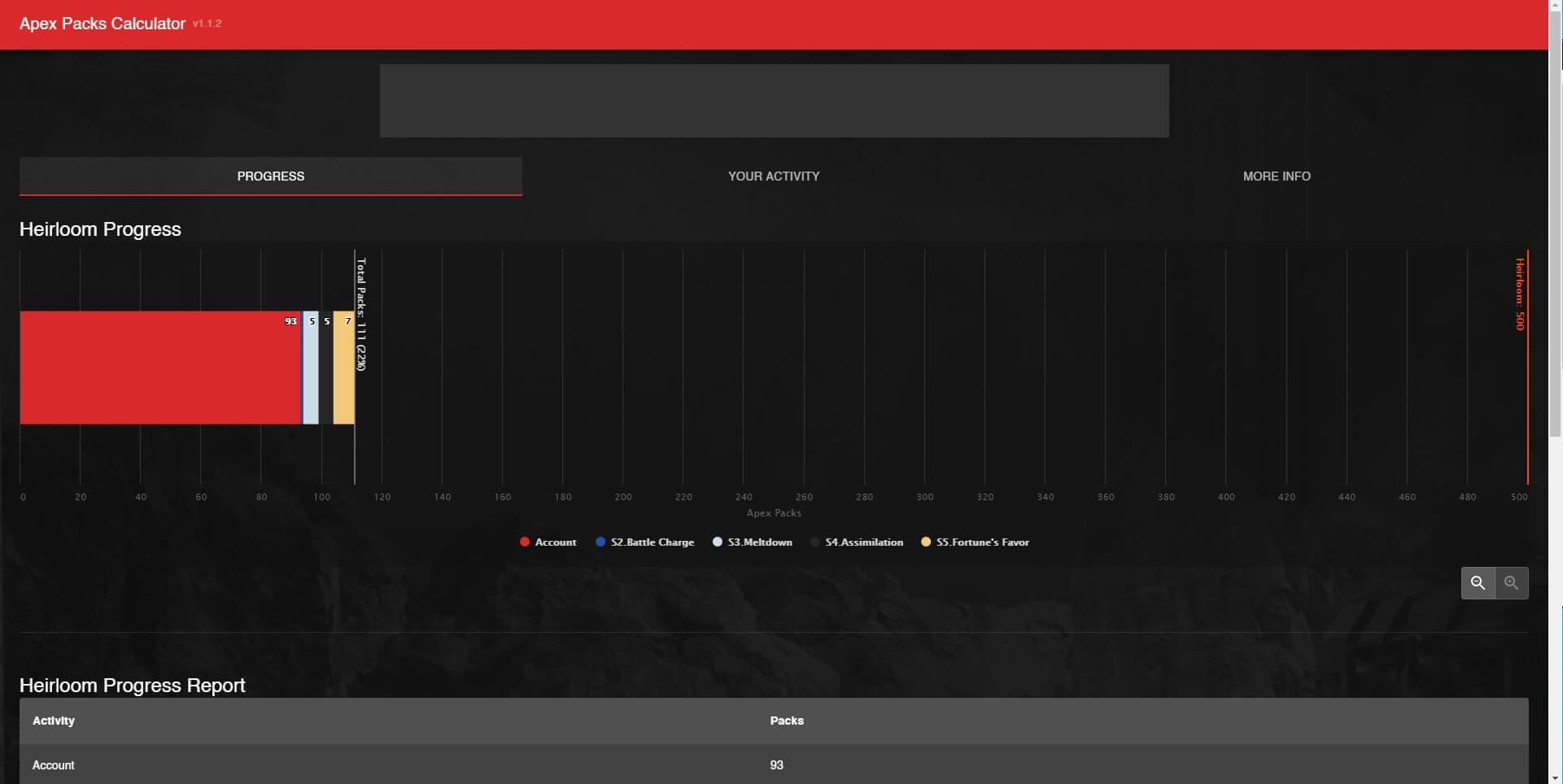 Zarandona's Apex Packs Calculator also has a few settings for if you've purchased packs or gotten them through other methods. According to the "Your Activity" tab, some players have reported receiving more packs than normal. Therefore, if you're one of them, you can add those in the "Bugs + Misc Packs" area for them to count. If you have any problems or questions regarding the calculator, feel free to ask in the comments below.
Learn more about Apex Legends using our 10 Best Tips and Tricks guide or get better at grappling with Pathfinder.
---
Apex Legends released on Xbox One, PlayStation 4, and PC, on February 4, 2019. It's currently planned for Nintendo Switch in late 2020 with cross-platform play on all consoles. There are rumors about a mobile version too.