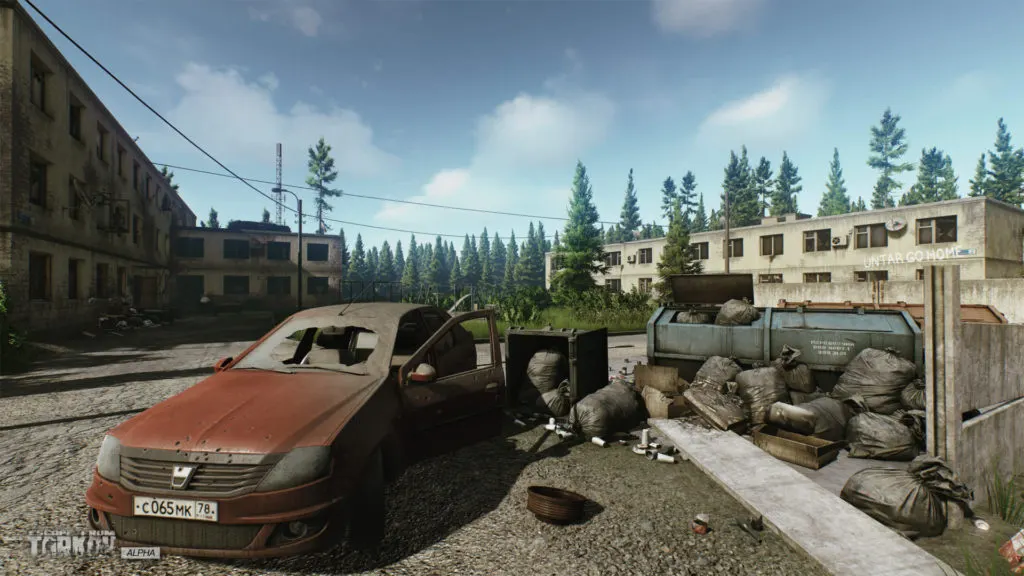 Learn all the different exits and extracts on the Customs map in Escape from Tarkov. This guide explains the requirements for special extracts if you're not sure why one isn't working. I also have a few tips on where dangerous areas are.
Customs – Factory – Shoreline – Reserve – Woods – Lighthouse – Interchange – Streets of Tarkov
Customs Extracts/Exits
No Special Conditions
| | | | |
| --- | --- | --- | --- |
| Crossroads | Railroad to Port | Trailer Park | Trailer Park Worker's Shack |
| Sniper Roadblock | Warehouse 17 | Factory Shacks | Road to Military Base |
| Passage Between Rocks | Military Base CP | SCAV Checkpoint | Admin Gate |
| ZB-1011 | Factory Far Corner | Warehouse 4 | Railroad to Tarkov |
Has Special Conditions
| | |
| --- | --- |
| Smuggler's Boat | The campfire needs to be lit. |
| Old Gas Station | Only open if a green flare is lit. Lots of green smoke will be visible. |
| Dorms V-EX | Requires 7,000 Roubles and only four PMC players can use it. |
| ZB-1012 | Only open if a light is on inside. |
| ZB-1013 | Requires activating a lever in Warehouse 4 and a Factory key. |
| RUAF Roadblock | Only open if a floodlight is on. |
If you want a busier map with more information, I stumbled across this one on the EFT forums as well. Credit to Monkimonkimonk and Glory4lyfe on the map below.
Dangerous Areas
Dorms is the main area to be mindful of since it's a popular looting area. There are many rooms here that require keys that can have expensive loot drops. Therefore, a lot of players rush here for loot and action. There's also a chance of a raid boss spawning here with bodyguards.
Any areas that are wide open are potentially dangerous as well. Always avoid traveling along roads and wide-open areas like Shipping Yard or the area around Pit. Also, a dangerous warehouse frequently known as Big Red is shown on the first map in this article as "Customs". This area is a rough starting spot for anyone since it has several spawns with not many places to go for crossing the map.
Raid Boss Locations
The raid boss Reshala frequently spawns at Dorms and Gas Station. However, he can also spawn at an area far east shown on the map above.
I hope this guide on the Customs map in Escape from Tarkov helps you get a better understanding of the game. As I learn the other maps, I'll be sure to do similar write-ups for them too.
---
If you need help with anything else, as always, feel free to comment below! In the meantime, take a peek at our 10 Best EFT Beginner Tips here.

Jeff is a journalist with over 10 years of experience writing, streaming, and making content about video games. With an associate degree in journalism, he's a sucker for RPGs, survival games, roguelikes, and more.