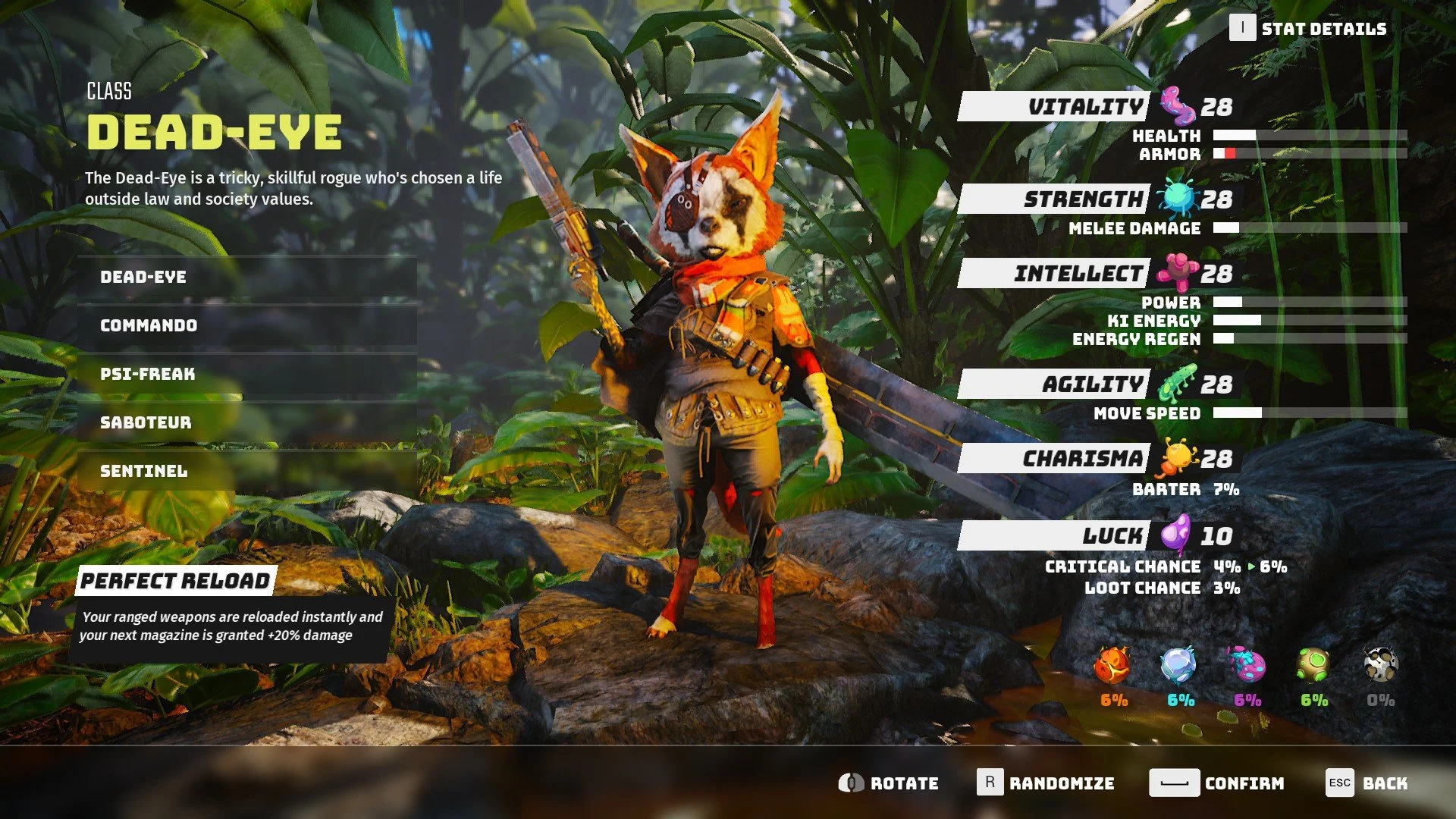 Biomutant is an open-world RPG with five classes and an extra one for those that pre-ordered certain editions. Upon starting the game, you're immediately thrown into the character creator where you can pick a class. For those wondering whether or not you can change your class later, continue reading our short guide below.
Can You Change Class in Biomutant
The quick answer, unfortunately, is that you can't change your class later. Once you pick one during the character creator, this is what you're locked into. However, as explained in our guide on whether or not you can respec, you can still change your appearance. There's a specific NPC for changing your fur pattern and color.
Our respec guide also explains two areas that you can visit to change your body type without stats being impacted. This is a nice change from the character creator because your body type decides certain stats. It's a tough gamble when you're first starting out balancing your stats with how you want to look.
With that said, even though you can't change your class, you can get some of the starter perks from other classes. For example, the Dead-Eye starting perk is Perfect Reload. This provides a short window to instantly reload your ranged weapon magazine as well as providing an extra 20% damage. You can still get this perk on the Commando under general upgrades.
This allows for some overlap between classes, even though there are still plenty of unique perks to each one. So it's important to still take a look at each one and decide which fits your playstyle best. The one good thing worth mentioning is that you can use any weapon or psi ability regardless of your class. The only exception is the Psi-Freak's exclusive Spark Ball power.
If you have any other Biomutant questions for us, feel free to ask in the comments below. We'll do our best to get back to you and try to help out. For more guides be sure to visit our guide hub. And if you'd like to see more useful tips and tricks, take a look at these guides below.
A Biomutant key was provided by a PR company for coverage purposes.

Jeff is a journalist with over 10 years of experience writing, streaming, and making content about video games. With an associate degree in journalism, he's a sucker for RPGs, survival games, roguelikes, and more.