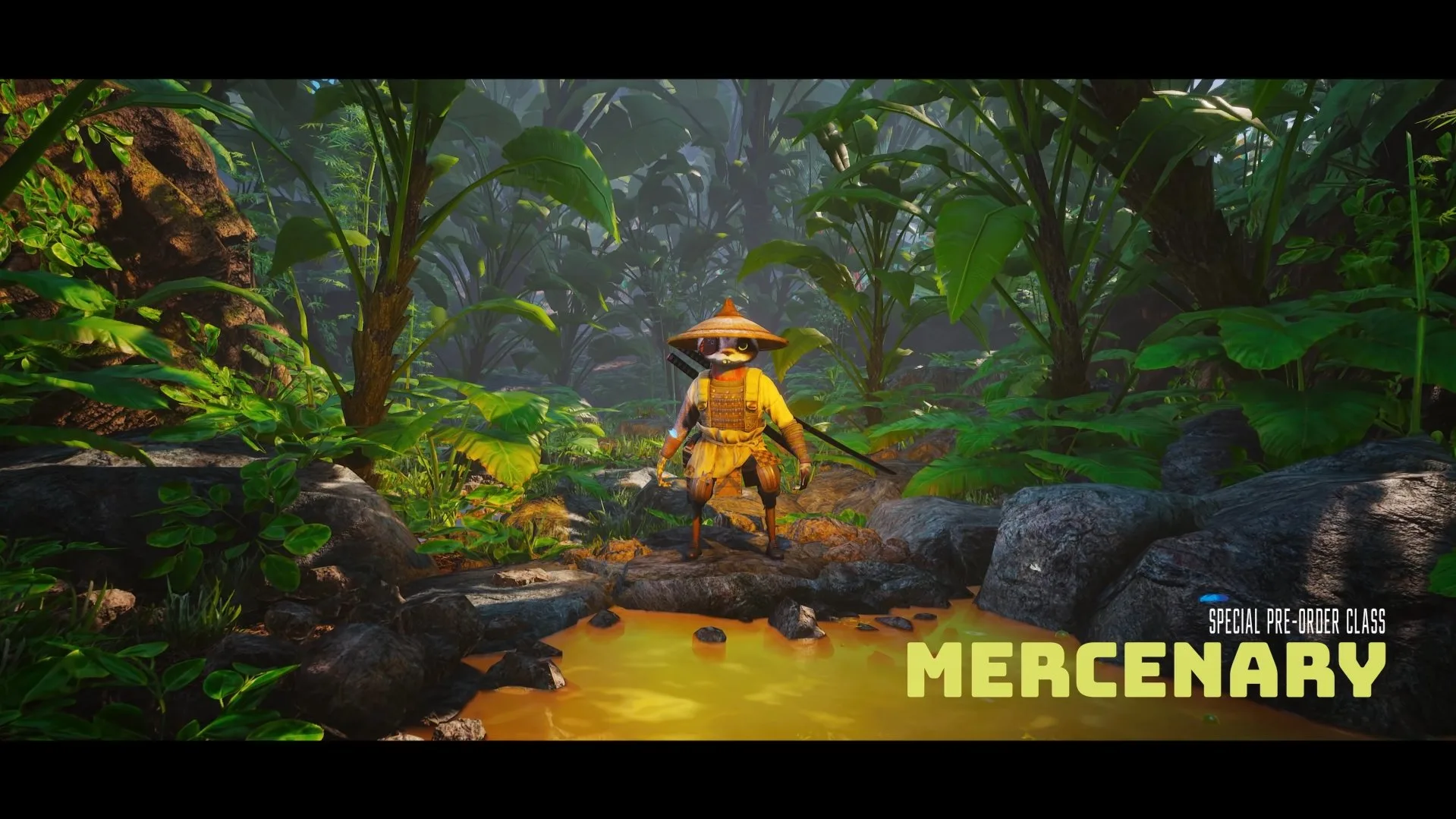 If you're one of many Biomutant players wondering how to get the Mercenary class, this guide is for you. This was a pre-order bonus for digital versions and "physical Super SKUs" assuming that refers to collector editions. If you pre-ordered a standard edition, you won't get the bonus, unfortunately. With that said, there seem to be issues redeeming the class for many players that the publisher is trying to fix.
How to Get Mercenary Class in Biomutant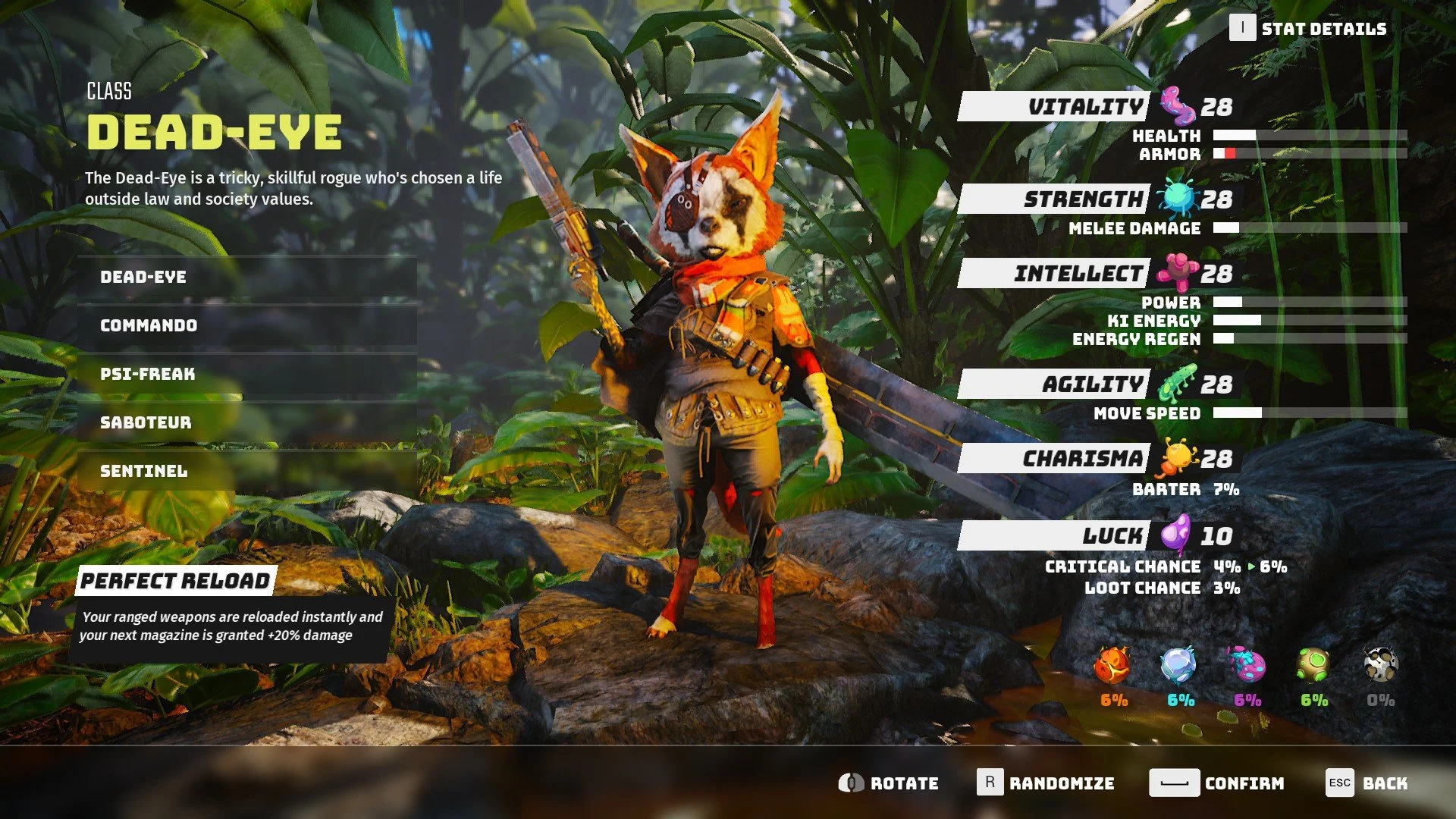 If you pre-ordered a digital version of Biomutant, you should have immediate access to the Mercenary class when starting the game. For those of you that bought a physical collector edition, check your case for a sheet with a code to redeem Once you've downloaded the Mercenary DLC, you can pick them on the class screen shown above.
While this screenshot doesn't show the Mercenary class, this is where they will appear as a sixth choice. For those of you that don't have access to the pre-order bonus, you still have five classes to choose from. If you're one of many players that should have the DLC but don't for some reason, continue reading below.
The publisher behind Biomutant, THQ Nordic, tweeted early on May 25 that they're looking into the issue. We've seen several people tweet that they're unable to access the pre-order bonus DLC on PlayStation 4 and Xbox One. And users on the Steam discussions are also mentioning issues with it. While some have still been able to get through.
We are aware of some issues with the #Biomutant Mercenary pre-order bonus and are actively looking into it right now!

If you're experiencing issues as well, please let us know on which platform. 👇

— THQ Nordic (@THQNordic) May 25, 2021
Certain people are tweeting that they were able to download the Mercenary DLC manually on PlayStation 4. They had to download it as an addon. However, this solution doesn't seem to work for everyone, unfortunately. While others have mentioned starting the game up digitally without any issues.
Just to reiterate what we said in the intro, the Biomutant FAQ explains who is eligible for the pre-order bonus:
"The Merc will be included in all digital preorders, as well as all physical Super SKUs of Biomutant (no matter if it is a preorder or not); inside there will be a little leaflet with the access codes on it. Preorders for the physical Standard Edition will not get the Mercenary."
If you still want this class and didn't pre-order the right version to get it, THQ Nordic supposedly has plans to make it available post-launch. However, it will be a paid DLC choice according to the FAQ. Unless this maybe changes due to the current problems around it.
What is the Mercenary Class
The sixth Biomutant class exclusively for certain pre-order versions is explained in-game as, "The Mercenary is a trained swordsman who has mastered the art of the blade." They have two perks from the Commando and Saboteur class creating a hybrid between both melee and ranged combat.
Fury – Ranged weapon attacks inflict 10% more damage to the target.
Twin Silver Grip – Can dual-wield two one-handed weapons.
If you have any other Biomutant questions for us, feel free to comment below. We're currently working on more guides for the game to try and help everyone out. Hopefully you're able to get this pre-order class without any problems.
---
A key for Biomutant was provided by a PR company for coverage purposes.

Jeff is a journalist with over 10 years of experience writing, streaming, and making content about video games. With an associate degree in journalism, he's a sucker for RPGs, survival games, roguelikes, and more.