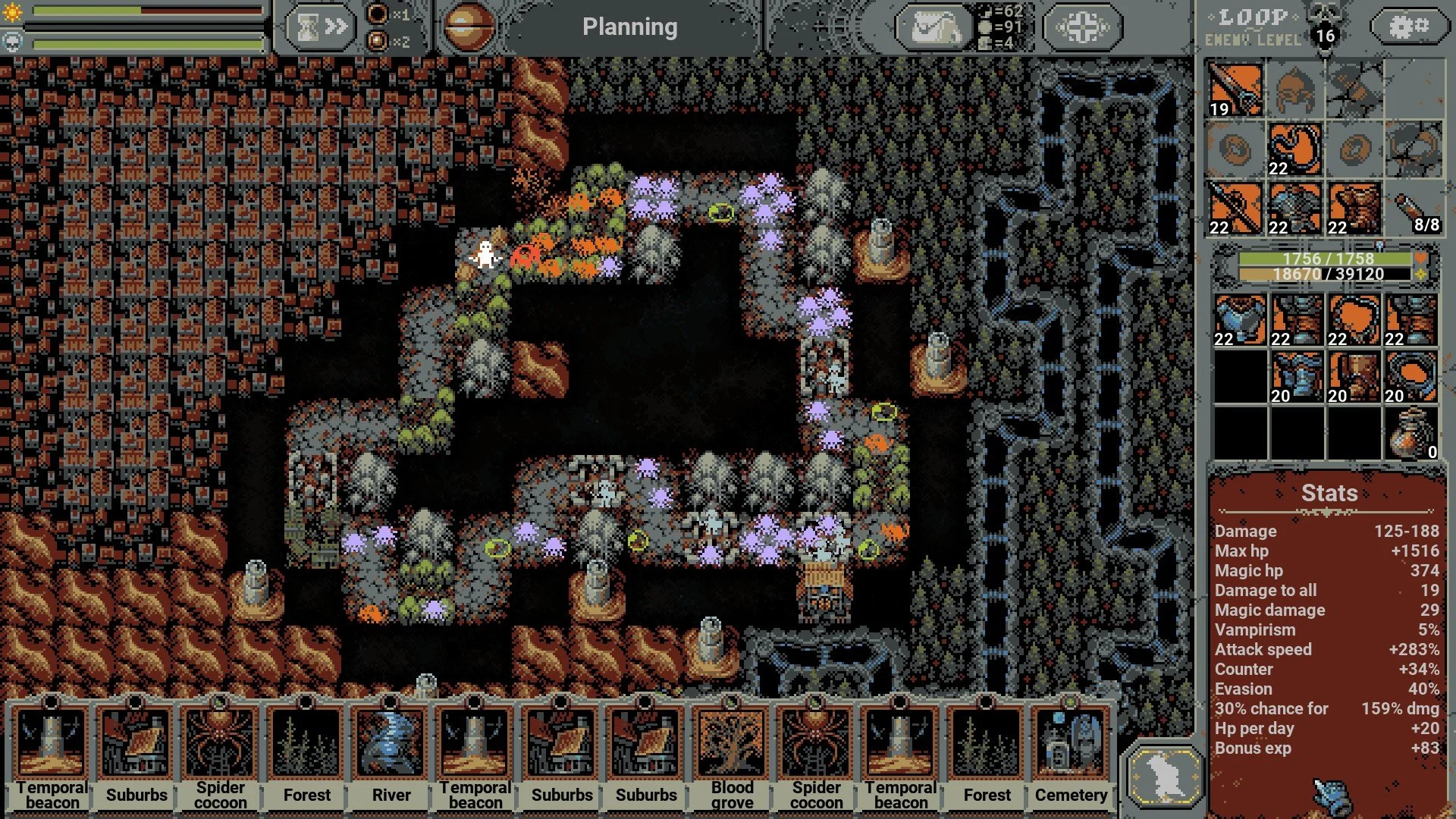 If you're playing Loop Hero and noticed someone online has a card named Suburbs, we've got a guide for you. It's easy to play the entire game without getting this card, because nothing ever mentions it. Continue reading below for how to get unlock the Suburbs landscape card.
How to Unlock Suburbs in Loop Hero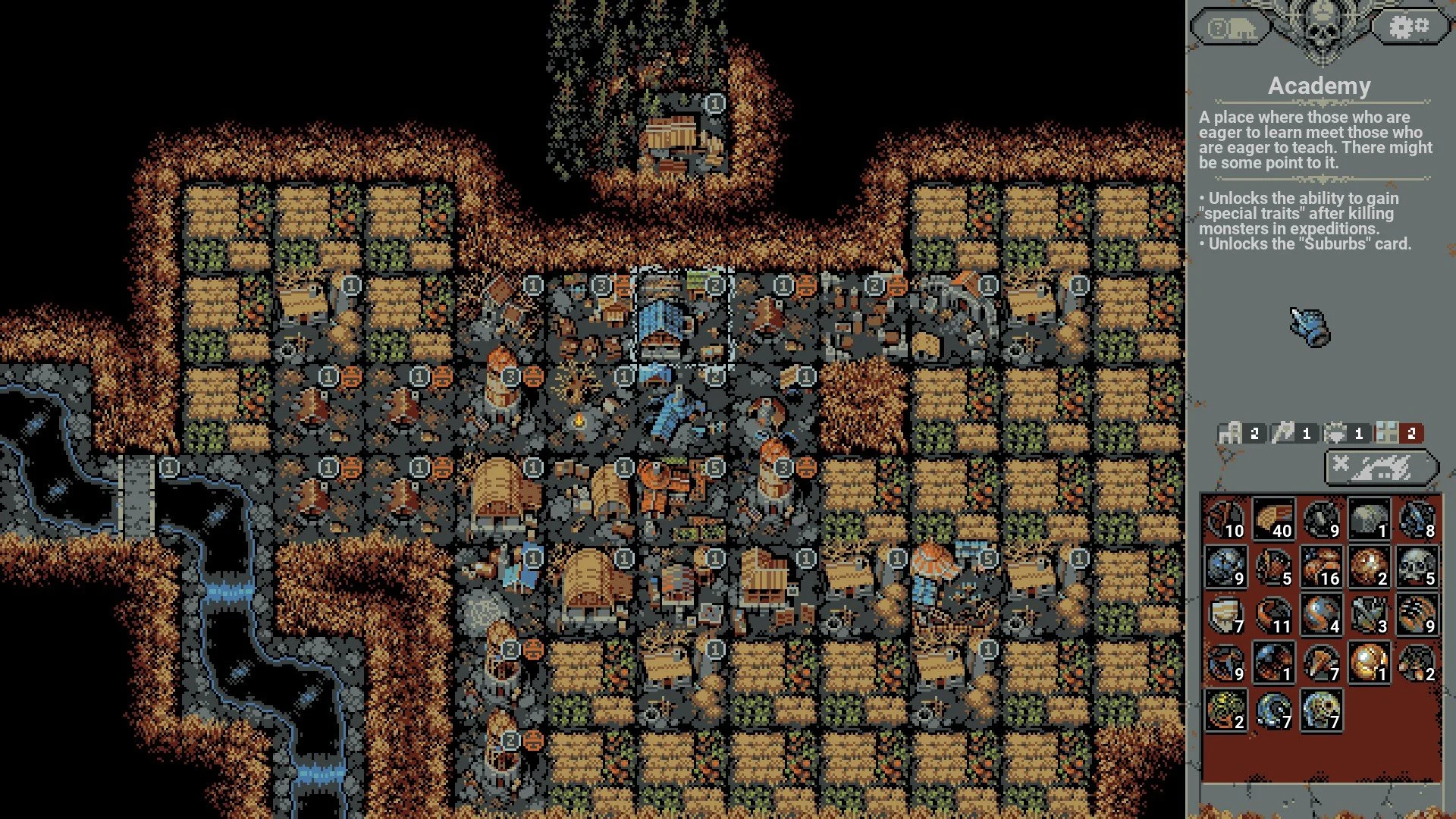 One of the more powerful cards you can get is the Suburbs. That's why it's surprising the developer didn't make it a little more clear on how to unlock it. Before we mention how to get this card, it's useful to know what it does. Suburbs provide one bonus experience from killing enemies.
With that said, head over to your camp as this requires upgrading a building. First, you'll need to make the Gymnasium which lets you start getting traits for your character if you haven't already. This unlocks the Village card for recovering health and getting cards.
After you've built the Gymnasium, all you need to do is upgrade it to unlock the Suburbs card. This upgrades the Gymnasium to an Academy. Now you can head over to the Expedition tab and add it to your deck. This is another landscape card similar to Rocks, Meadows, and more. However, instead of giving you health or attack speed, you'll get bonus experience.
When you start getting into the more difficult chapters like Chapter 3 and Chapter 4, you'll want Suburbs for getting extra traits. Another useful trick regarding this landscape tile is that you can place them in a plus/cross pattern to unlock a secret tile.
How to Unlock Town Tiles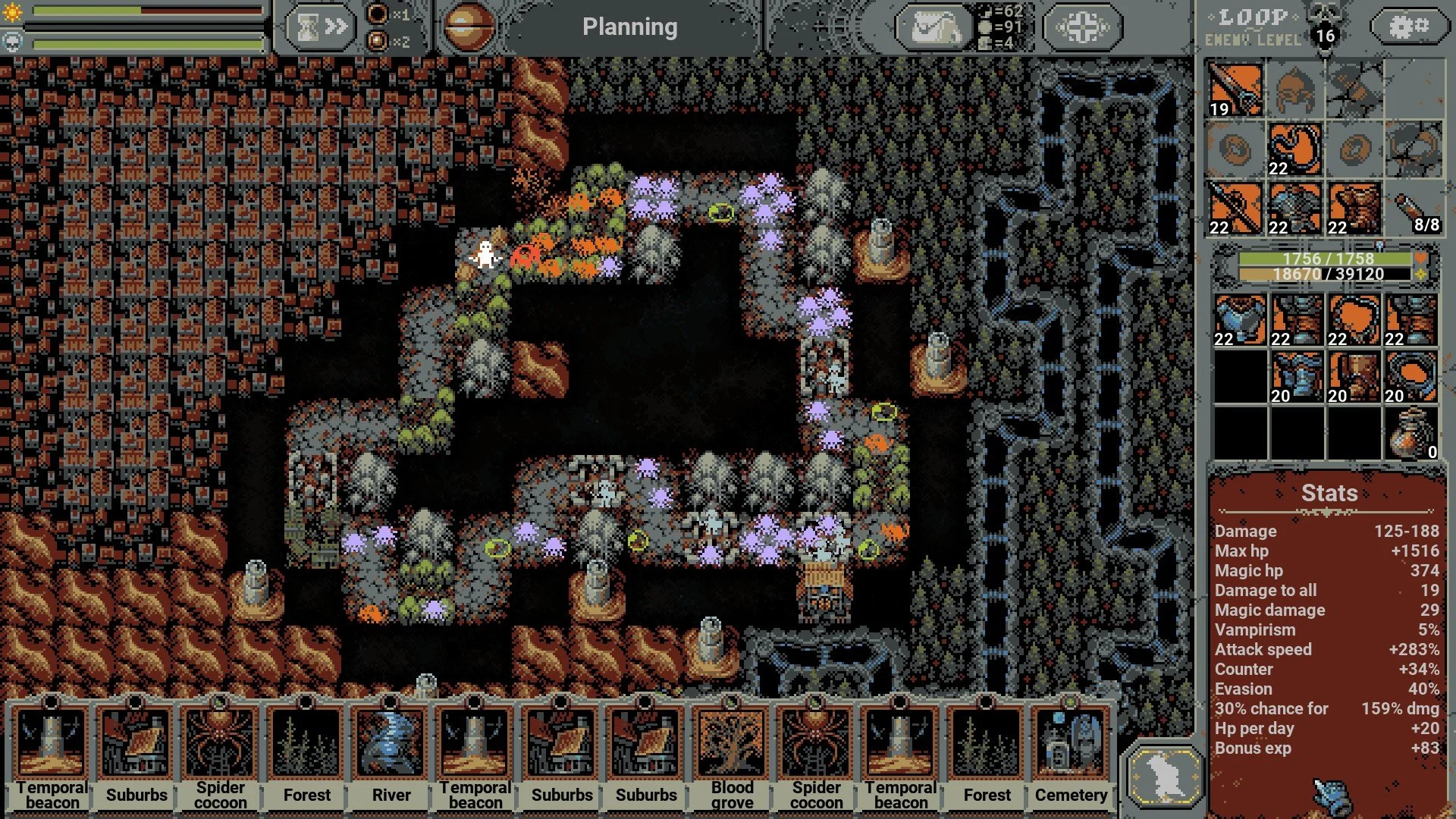 As explained in our All Card Combinations guide, placing Suburbs in that pattern leads to a Town tile. Instead of getting only one bonus experience per card, you'll now get two. This is a great way to gain experience even quicker. And if you want to go a step further, you can place Rivers alongside them to double their effect.
Our River Placement Guide here prioritizes placing Rivers around Thickets, but you can still learn a thing or two on how to take advantage of them. Unfortunately, with how Towns are made, you won't be able to reach them using Rivers. But that doesn't mean you can't run Rivers along the border of Suburbs to essentially make them into towns.
Taking advantage of Suburbs cards at the beginning of a loop will help you get significant early advantages. Depending on which traits you get from RNG, you may get some game-changers. We have a guide specifically on the Best Necromancer Traits worth picking.
I hope this guide helps you understand how to unlock Suburbs and teaches you a few tricks too. Be sure to visit our Loop Hero guide hub for more useful tips. We've also listed a few guides below that may be of interest to you.

Jeff is a journalist with over 10 years of experience writing, streaming, and making content about video games. With an associate degree in journalism, he's a sucker for RPGs, survival games, roguelikes, and more.