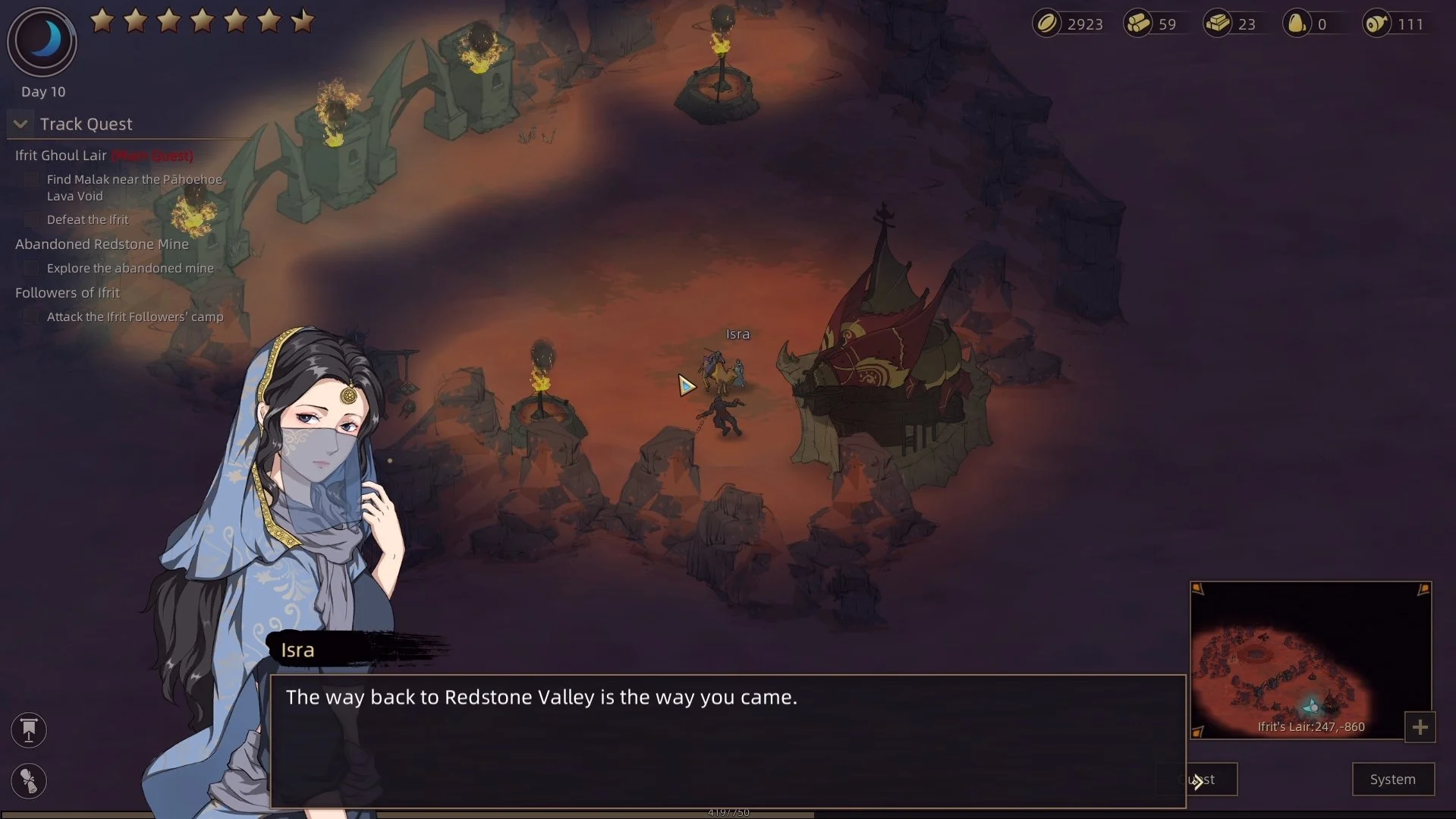 If you're looking for a Sands of Salzaar walkthrough regarding Mysterious Woman, that continues from Ifrit Ghoul Lair, you're in the right place. This main quest starts after you finish your conversation with Isra at the Pahoehoe Lava Void instance. Continue reading below for the walkthrough.
Mysterious Woman Main Quest Walkthrough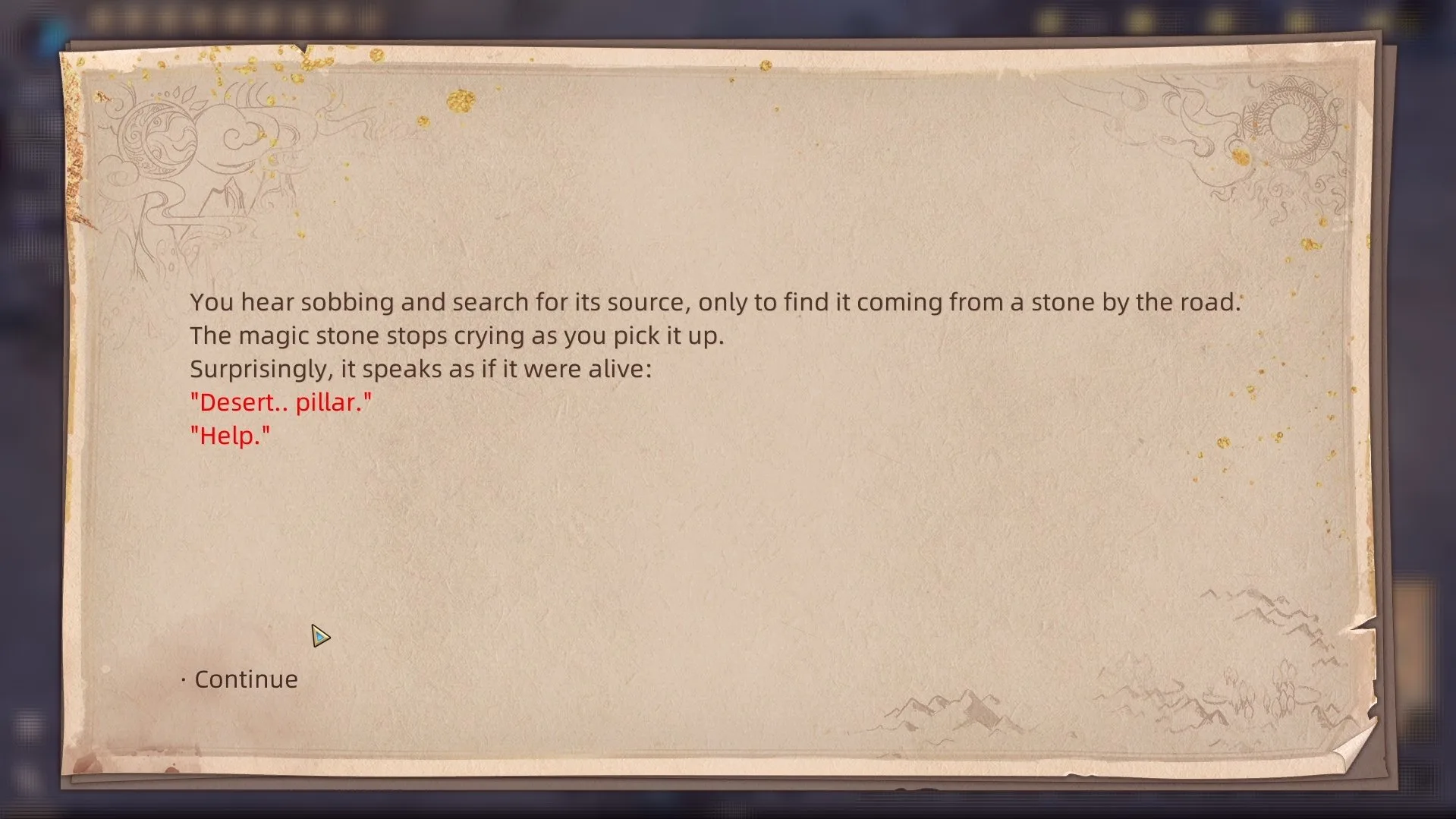 Once you've completed the Ifrit Ghoul Lair, you'll have to wait for Isra to contact you. Just kill some time wandering around, make some money, knock out side quests, whatever really. It shouldn't take long before a random message appears as is usual for Sands of Salzaar. The screenshot above shows a message you'll receive from a stone nearby. It speaks out about a desert pillar and asks for help.
Shortly after hearing the message, your character will question whether or not this is a message from Isra. Unfortunately, before you can get anything more out of the stone, it shatters into thin air. Enjoy your 300 experience, because the Mysterious Woman main quest is complete when this moment finishes.
The next main quest continuing the story of what happened to Isra is Call For Help. Continue the main quest storyline with our Call For Help walkthrough. For more Sands of Salzaar guides here at Slyther Games, take a look at our guides on How to Make Money Fast and How to Heal Units.
---
Sands of Salzaar released for PC via Steam Early Access on January 2, 2020, with the Chinese language first. It received an English translation update on September 22, 2020. The Chinese translation of the game's name is 部落与弯刀.

Jeff is a journalist with over 10 years of experience writing, streaming, and making content about video games. With an associate degree in journalism, he's a sucker for RPGs, survival games, roguelikes, and more.