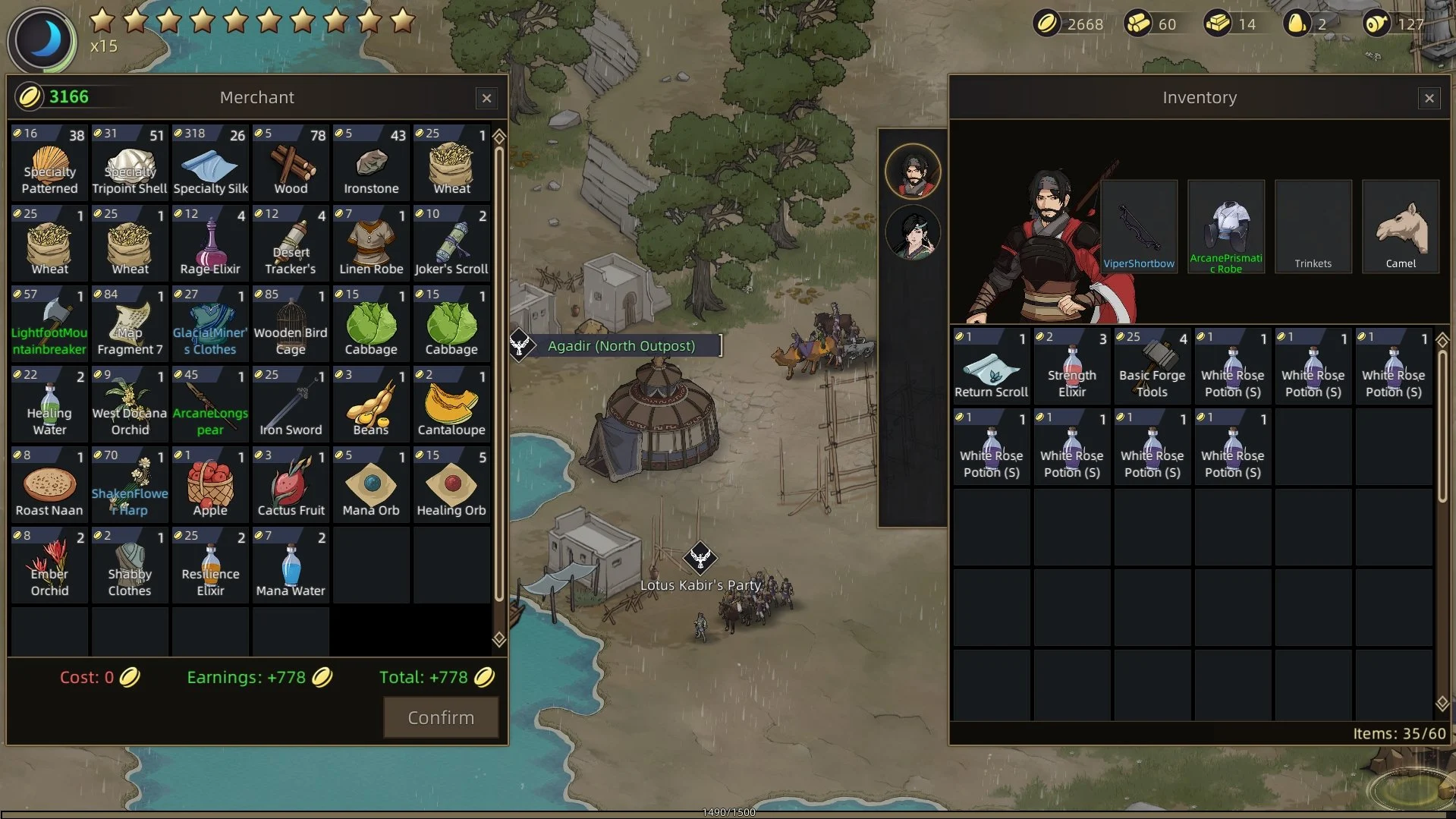 If you're wondering how to make money fast in Sands of Salzaar, here are some of the many ways you can earn that Utar. While certain methods are quicker than others, we'll mention at the beginning of each how well they work. And if you have some tips and tricks of your own, feel free to let others know in the comments below the article.
Doing Chief Quests For Money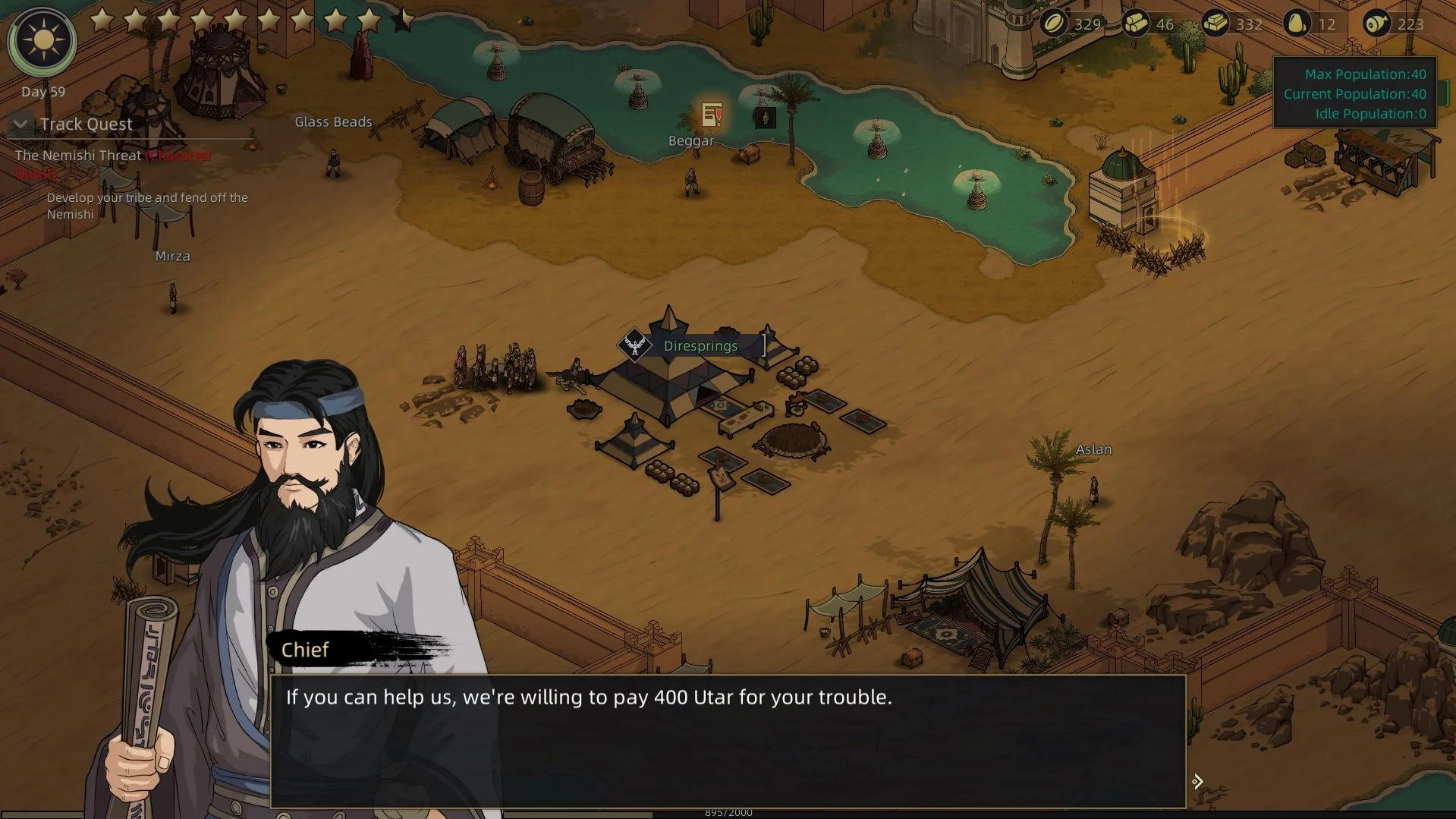 Every region is filled with different cities and villages that all have a Chief at them. You can talk to this Chief by interacting with the settlement, and they'll offer you a quest if they need help with something. Depending on the quest they offer, you can make a good amount of money or barely any. The quests below are from the highest money potential to the lowest.
Delivering a Nobleman Ransom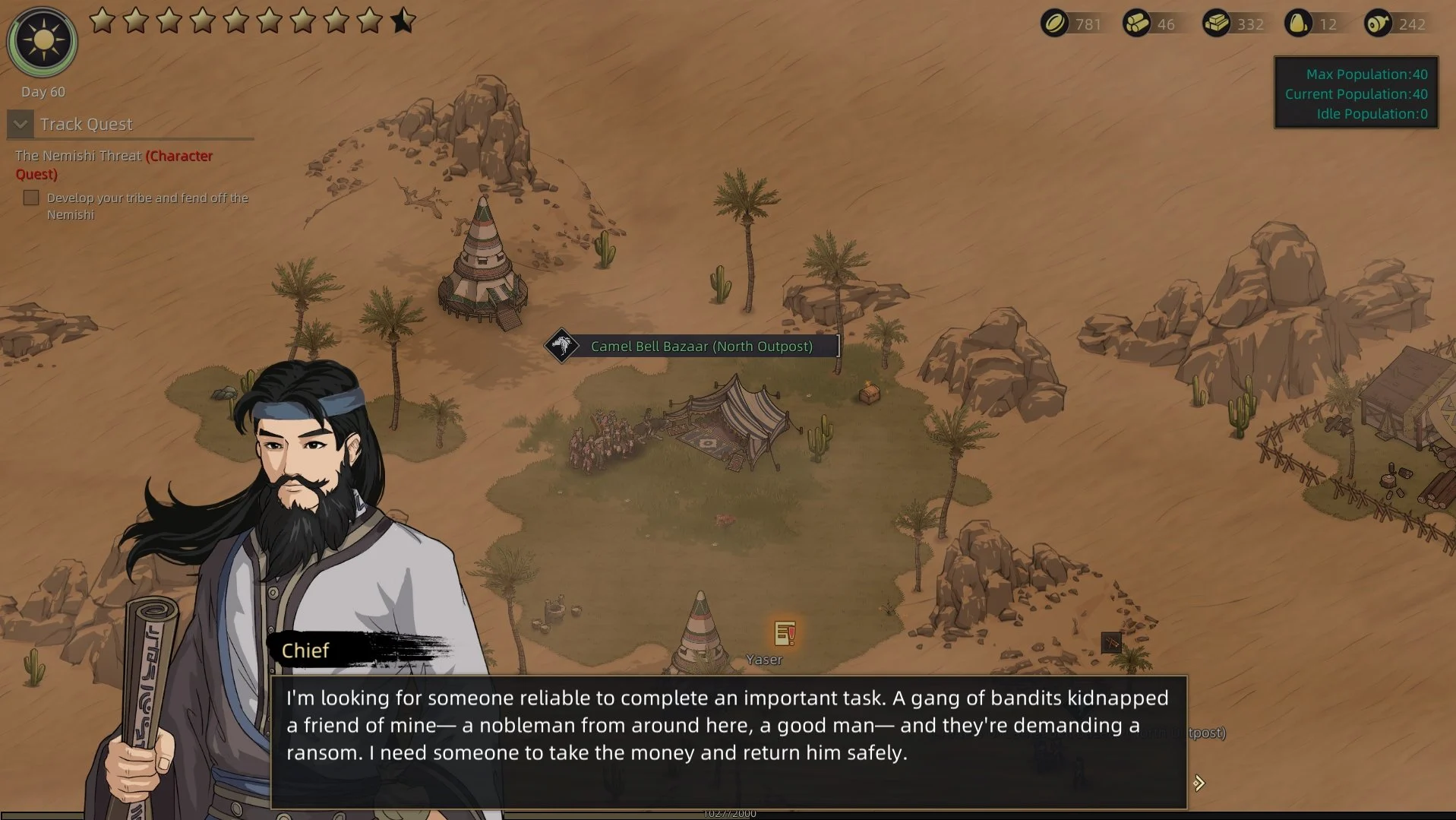 | | |
| --- | --- |
| Money Potential: | High |
| Combat Required: | Yes |
| Difficulty: | Moderate |
This Chief quest revolves around delivering a 1,000 Utar ransom to a bandit group for a nobleman. You'll have to travel to another location that seems to always be in the same region. When you arrive, you should see a Bandit Leader group nearby.
Talk to them and you'll have the choice to give them the money or not. Based on memory, I believe they will fight you no matter what. Also, they should have around 40 units, so don't go into this fight without help. Between the ransom and the reward amount, you'll get a little under 2,000 Utar.
Fighting a Bandit Leader Group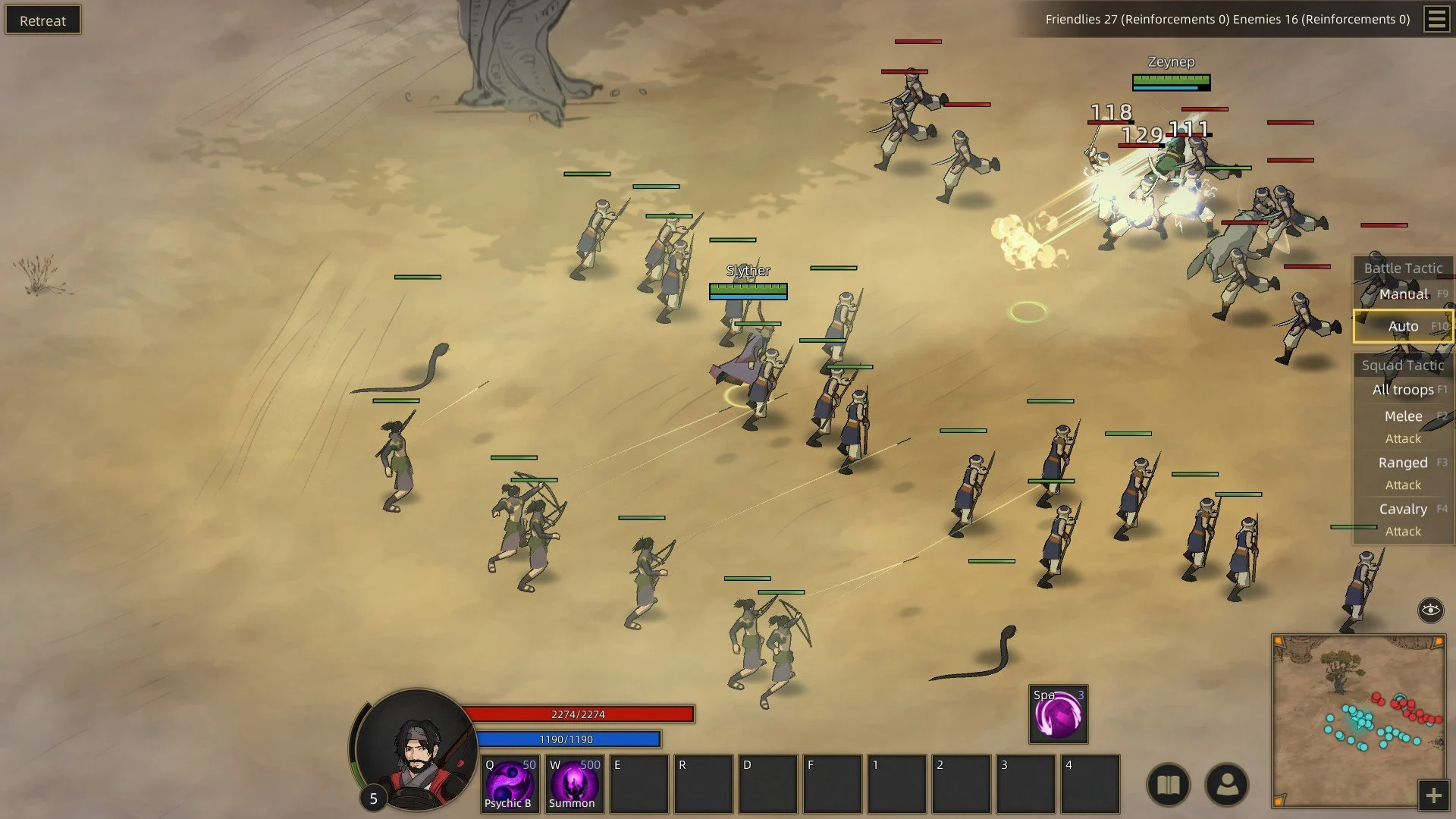 | | |
| --- | --- |
| Money Potential: | Moderate |
| Combat Required: | Yes |
| Difficulty: | Medium |
This is a quick Chief mission that's not too difficult if you have some squads to help you out. The Chief will complain about their villagers and caravans getting attacked by a bandit group. When you take on the mission, a white named Bandit Leader group will appear nearby.
If you don't see them immediately, patrol around the outpost looking for them. Once you interact with the Bandit Leader group, you'll have to kill them. This varies around 400 Utar for the quest reward, with a little more from the fight.
Gathering up Runaway Villagers
| | |
| --- | --- |
| Money Potential: | Low |
| Combat Required: | No |
| Difficulty: | Low |
This is a quick mission where the Chief will mention a bunch of runaway villagers that you need to round up. There will always be three of them with white names running around the outpost. They'll either return home immediately or ask for a small amount of money. If they ask for money, you can fight them instead, but you'll lose Prestige with the outpost.
Transporting Mission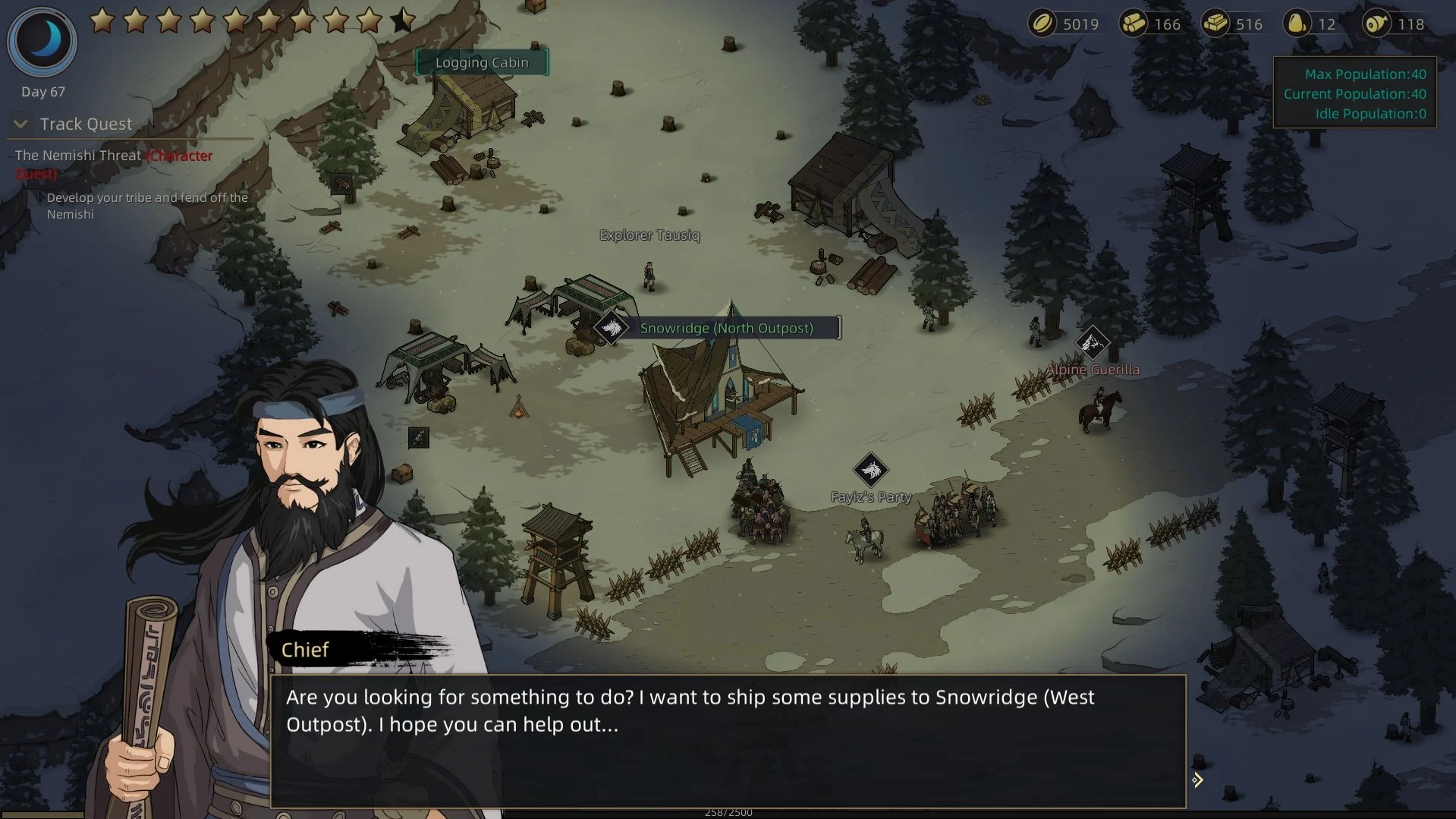 | | |
| --- | --- |
| Money Potential: | Low |
| Combat Required: | No |
| Difficulty: | Low |
This is generally a short quest, but it depends on how far the Chief needs something delivered to. They'll ask you to deliver something to a specific outpost and reward you on doing so. The amount of money for this quest varies anywhere around 150 to 300 Utar.
Buying Resources For a Chief
| | |
| --- | --- |
| Money Potential: | Tiny |
| Combat Required: | No |
| Difficulty: | Low |
The Chief will ask for a specific item and tell you where to go to get it. It's possible the reward amount for this quest may vary based on the item value being delivered. However, they may ask for something as cheap as Bluegrass and only pay you 39 Utar.
Trading Goods Between Cities For a Profit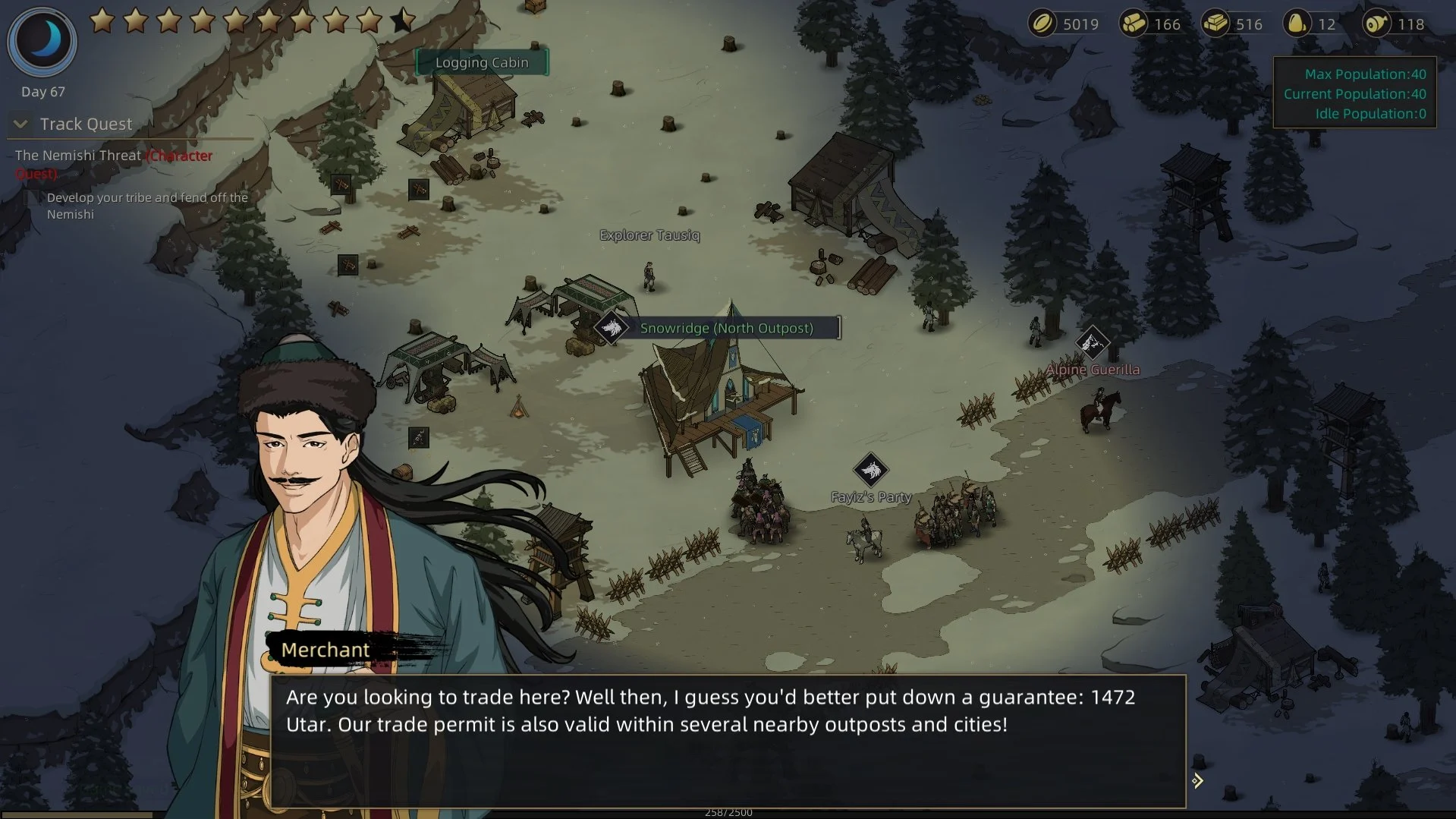 | | |
| --- | --- |
| Money Potential: | High |
| Combat Required: | No |
| Difficulty: | Low |
If you enjoy playing the economy and trading items between cities, there's definitely potential there. Sands of Salzaar will randomly tell you when certain items aren't selling well in different areas. This can be a hint to not sell items there or perhaps buy it cheap there instead.
If you get a good idea of what items sell for at different outposts, you may be able to make decent money. Regardless of that, you can likely buy Goods listed as "Discounted" in one area and sell them higher in another region. This can easily double and sometimes triple your money in the thousands.
Trading Permits cost anywhere around 1,100 Utar, with some variation based on maybe Prestige or faction reputation. There's a cheaper 100 Utar option for one time trades, however. If you go this route, take advantage of the Trader and Mogul talents to get an extra 10% on the price of items sold.
Killing Bandits For Money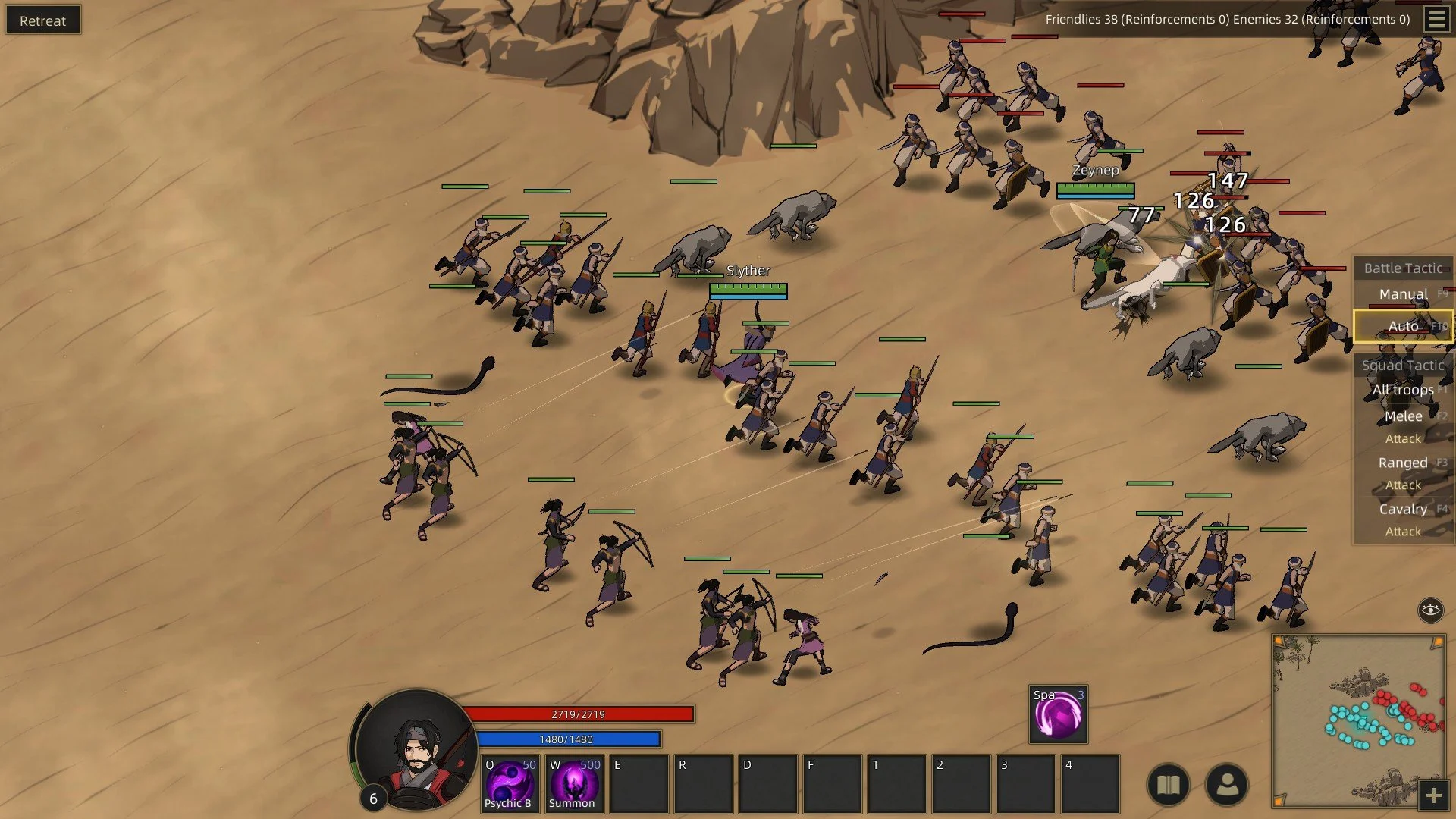 | | |
| --- | --- |
| Money Potential: | Low to Moderate |
| Combat Required: | Yes |
| Difficulty: | Low |
When you're first starting out, killing bandits for a low source of money can be efficient and enjoyable. This is also a great way to help your lower-level squads get experience, like farmers for example. If you're still not sure how to recruit units, our guide here helps. Listed below are loot amounts from random battles.
Bandits (2 Squads) – 58 Utar

Desert Brotherhood (5 Squads) – 48 Utar

Desert Brotherhood (5 Squads) – 300 Utar

Caravan – 130 Utar

Alpine Guerilla (6 Squads) – 97 Utar
Doing Character Errands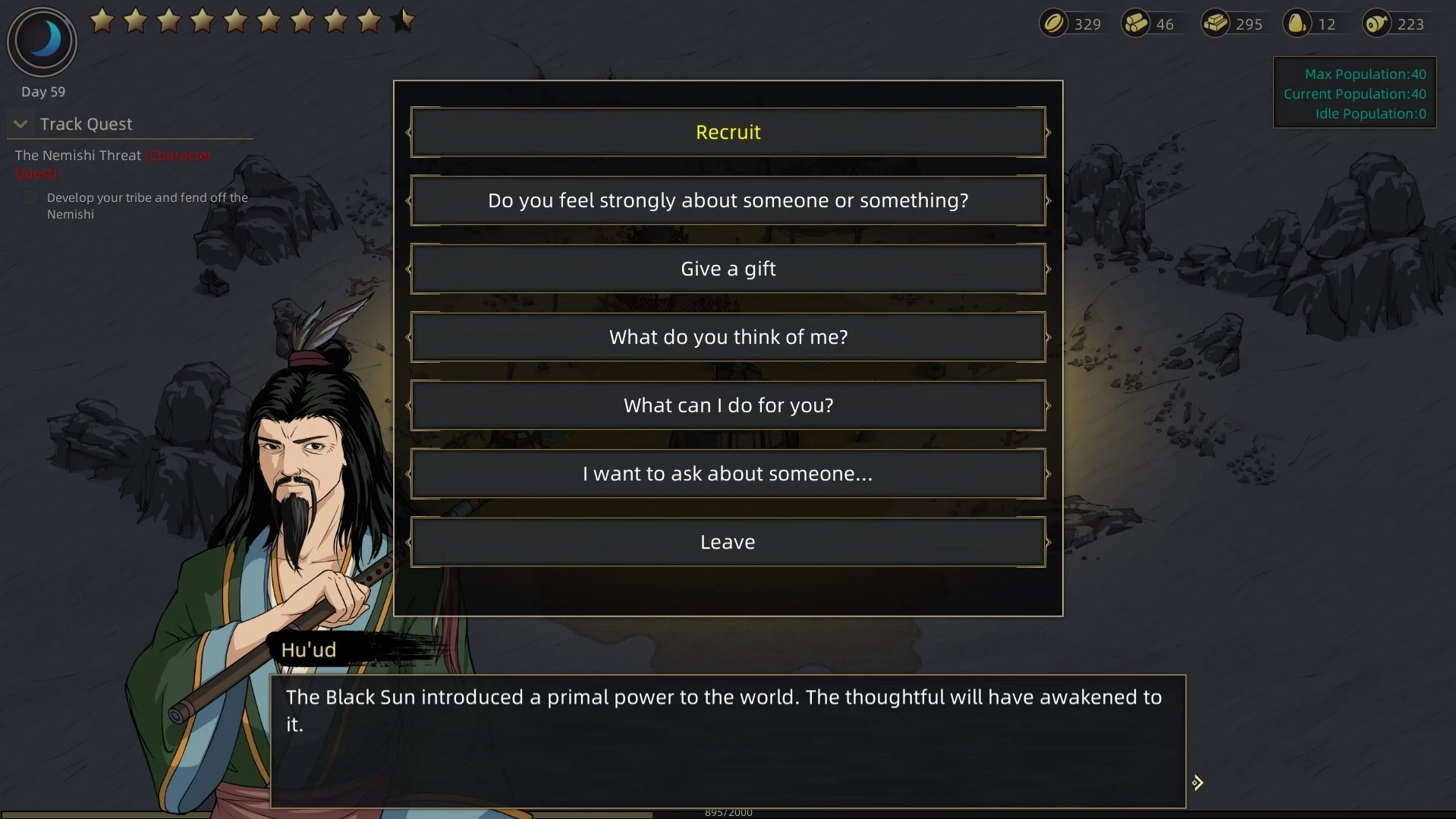 | | |
| --- | --- |
| Money Potential: | Moderate to High |
| Combat Required: | No |
| Difficulty: | Varies |
Unique characters in Sands of Salzaar's world will have an option to ask them, "What can I do for you?" If they have any jobs for you, they'll offer you some Utar to do them a favor. Aside from gaining some favor with them, you may also get a good chunk of money. Task examples include tracking someone down, fighting a lord to teach them a lesson, and delivering a letter. Those tasks vary from 200 to 600 Utar.
Conquering Cities For Tax Income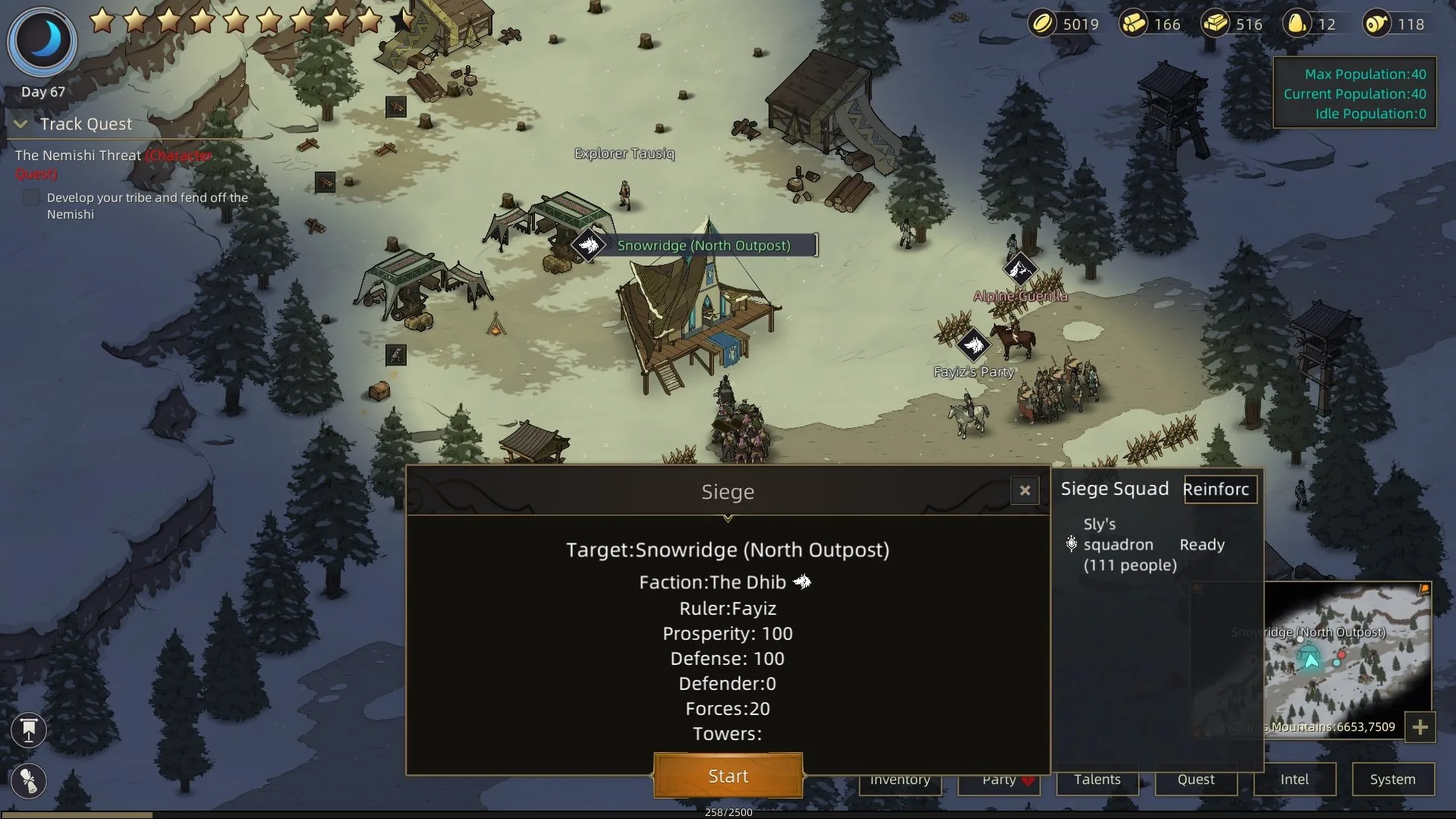 | | |
| --- | --- |
| Money Potential: | Moderate |
| Combat Required: | No |
| Difficulty: | Hard |
Conquering cities isn't likely something you'll want to do early on in Sands of Salzaar. Especially since this is a good way to get a whole faction angry at you. However, if you're taking this route, you can conquer a city for a new source of income. You'll get taxes weekly (every seven days) and income from caravan trade routes if you have one. A Trading Post is required for a caravan. Also, when you conquer a city, there's an option to loot it instead of occupying it, this may have a high Utar reward.
I don't know all the factors that play into how high the taxes are. However, if you play as the Sultan class, a small city with them provides around 250 weekly. Also, here's a quick tip, you can see how many squads are at every city from the map. You don't even need to be in the same region to check.
Taking the Mint Talents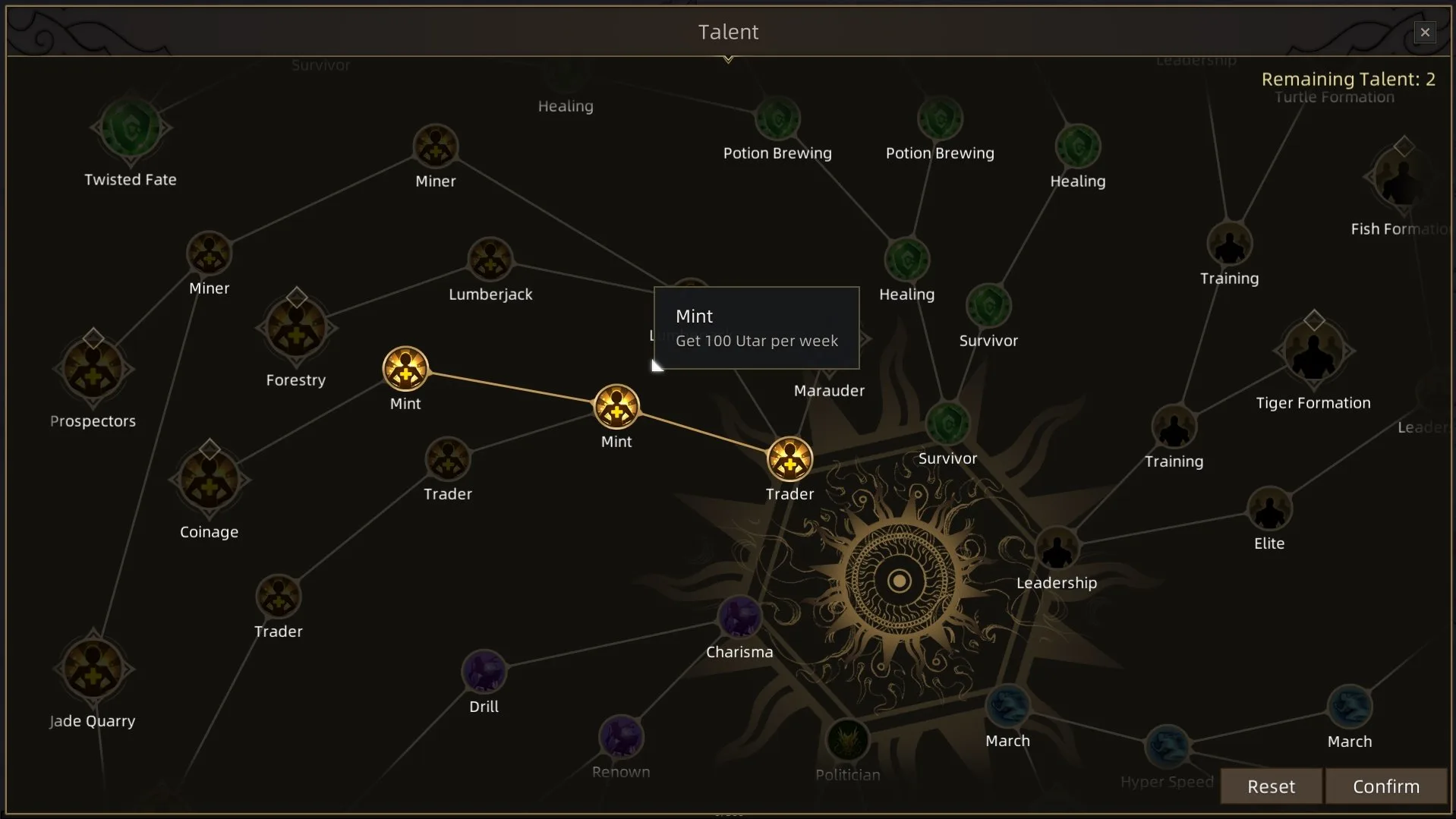 | | |
| --- | --- |
| Money Potential: | High |
| Combat Required: | No |
| Difficulty: | N/a |
If you're looking for some free money weekly without making any trouble, the trader talent tree has a few ways. You can grab both the Mint talents early on in the tree for an extra 100 Utar each per week. Once you have both, you'll have 200 Utar every seven days. This can be a strong passive income if you combine it with other sources like city taxes or caravan income.
Hopefully this guide shows you some of the best ways to make money and the worst simultaneously! For more Sands of Salzaar guides, check out our guide on How to Repair Gear or How to Heal Units.
---
Sands of Salzaar released for PC via Steam Early Access on January 2, 2020, with the Chinese language first. It received an English translation update on September 22, 2020. The Chinese translation of the game's name is 部落与弯刀.

Jeff is a journalist with over 10 years of experience writing, streaming, and making content about video games. With an associate degree in journalism, he's a sucker for RPGs, survival games, roguelikes, and more.