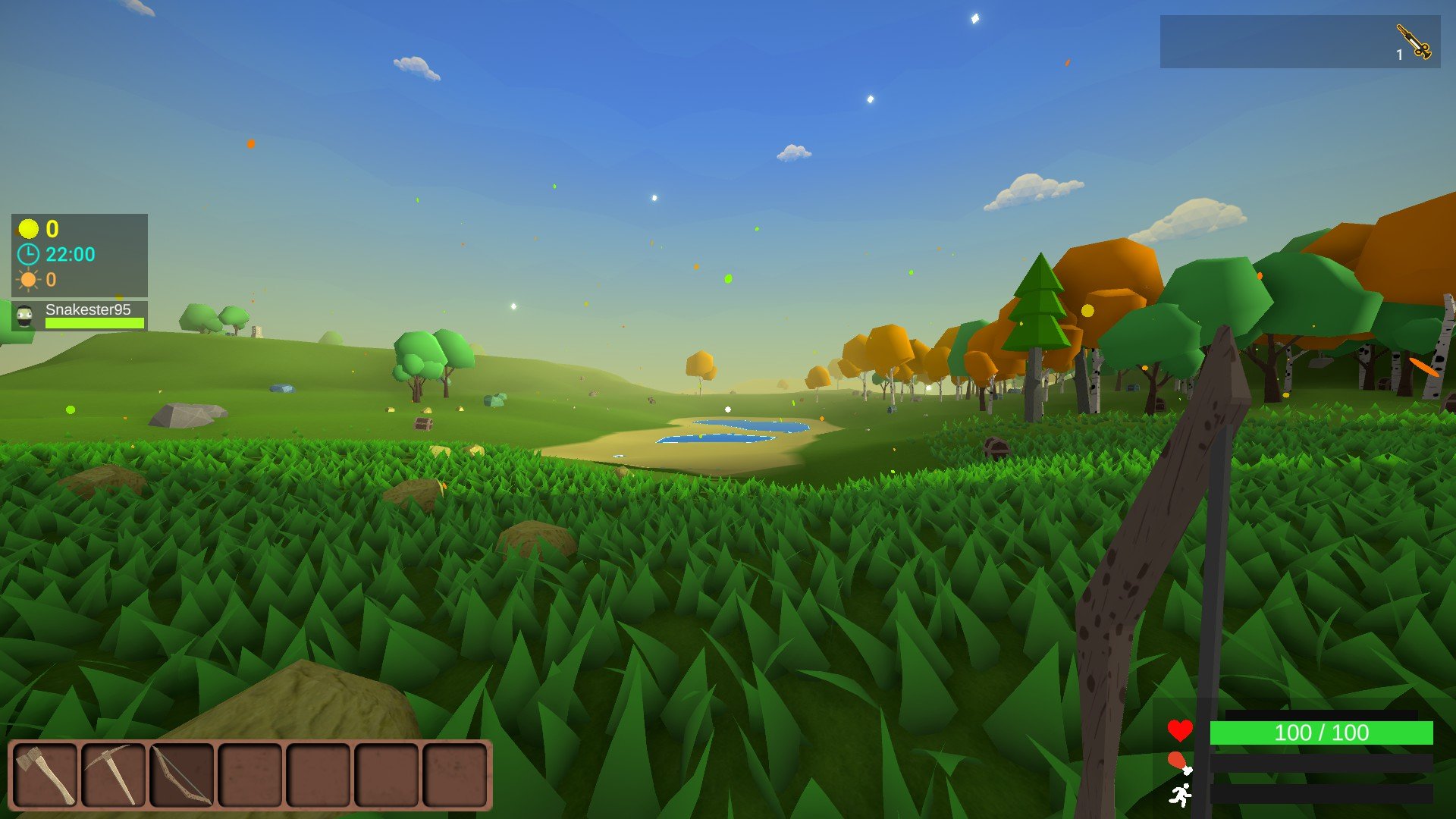 One recipe easy to miss in survival game Muck is Rope. This is especially important if you plan on making a Bow to deal with flying enemies. Fortunately, it's one of the simpler recipes to make so don't worry, we've got you covered. Continue reading our guide below for a quick explanation.
How to Make Rope in Muck
While wandering the small world of Muck, you may have come across Wheat and picked it up. This unlocks a few new recipes including Rope for making Bows. Also, you can use Wheat to make Dough for food recipes like Apple Pie. With that said, let's get into how to craft Rope. First, you'll need to get 10 Wheat and 10 Bark. You can craft Bark at a Workbench using Wood.
You'll need a total of 10 Wood to make 10 Bark since you get 5 per craft. You can quickly get this amount from chopping one or two trees down. Afterward, search the area for yellow stalks sticking out of the ground to get 10 Wheat. Fortunately, you'll always find several near each other. But I doubt you'll get 10 at once, so you may have to do some searching.
Once you have all the items you need, simply craft the Rope at a Workbench under the "Basic" tab. It looks like a yellow diagonal stick in the picture shown above. Crafting it for the first time will unlock the Bow recipe so you can start taking out enemies from a distance. While arrows don't tend to deal a lot of damage, they're a good option for fighting new enemies.
Especially if you're taking on the Big Chunk for the first time or even Gronk added in Update 2. But you'll definitely need a Bow for flying Wyvern enemies if you don't have a way to hit them. Personally, I love using the Jannik's Frog powerup for extra jumps. If you get a couple of them, it's easy to take out Wyverns up close.
Bows are also great for the final Muck boss that was added in Update 4. While you don't need one to deal with this enemy, there's a solid window where you can't hit them with melee. This is why it's beneficial to make a bow, even if it's a simple one. But, the best one you can make is the Ancient Bow as described in our guide on the Best Muck Weapon.
If you have any other questions, feel free to comment below the article and I'll try to help out. Otherwise, be sure to visit the Muck guide hub for more useful tips and tricks. I've listed a few guides below that may teach you something new as well.

Jeff is a journalist with over 10 years of experience writing, streaming, and making content about video games. With an associate degree in journalism, he's a sucker for RPGs, survival games, roguelikes, and more.