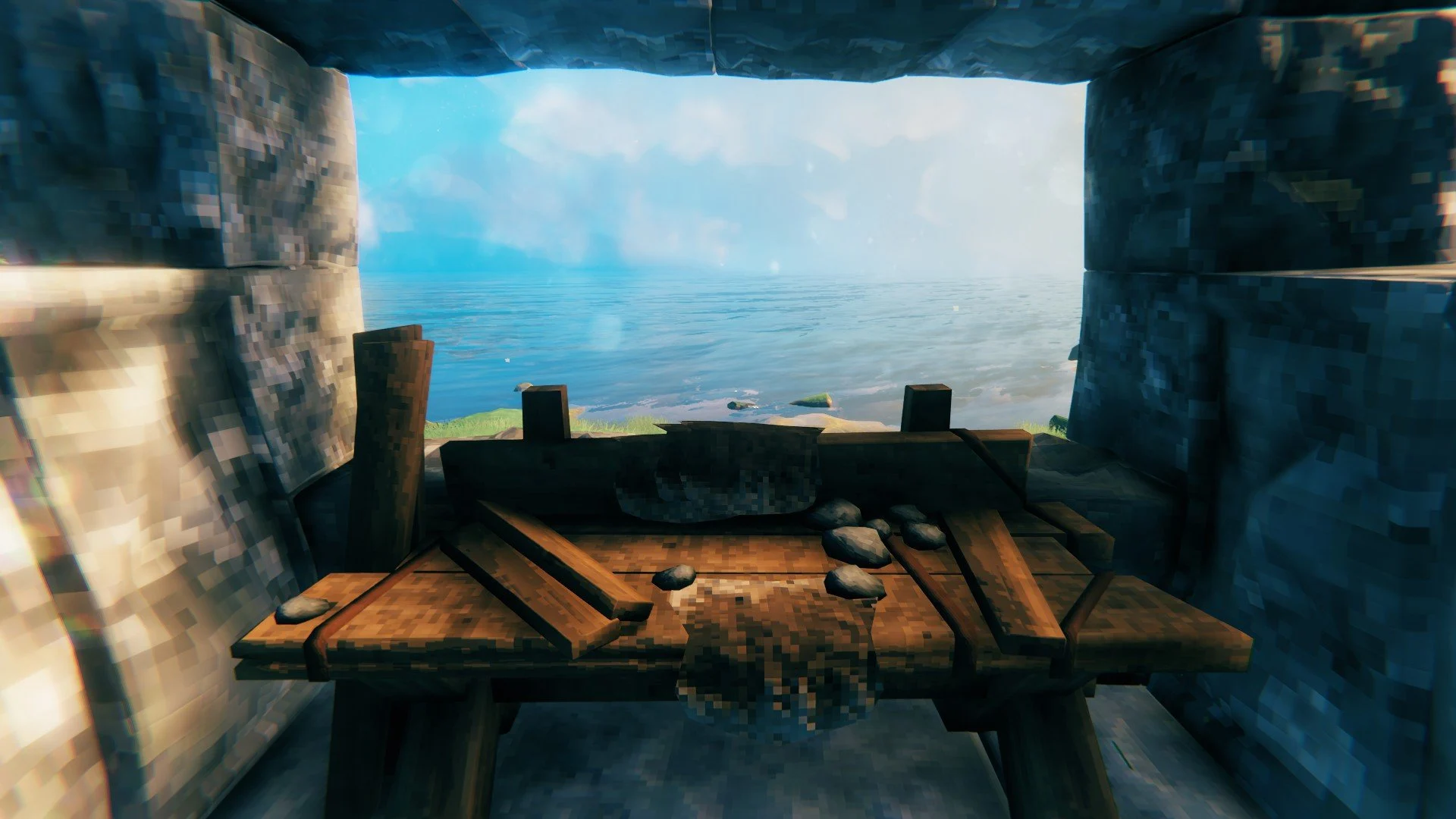 If you've been playing Valheim for a bit now, you're probably getting to a point where your tools have started breaking. Fortunately, the developer handles this generously and there's an easy way to repair your tools, armor, and weapons too. Continue reading below to find out what you need.
What to Do With Broken Tools in Valheim
How to Repair Broken Tools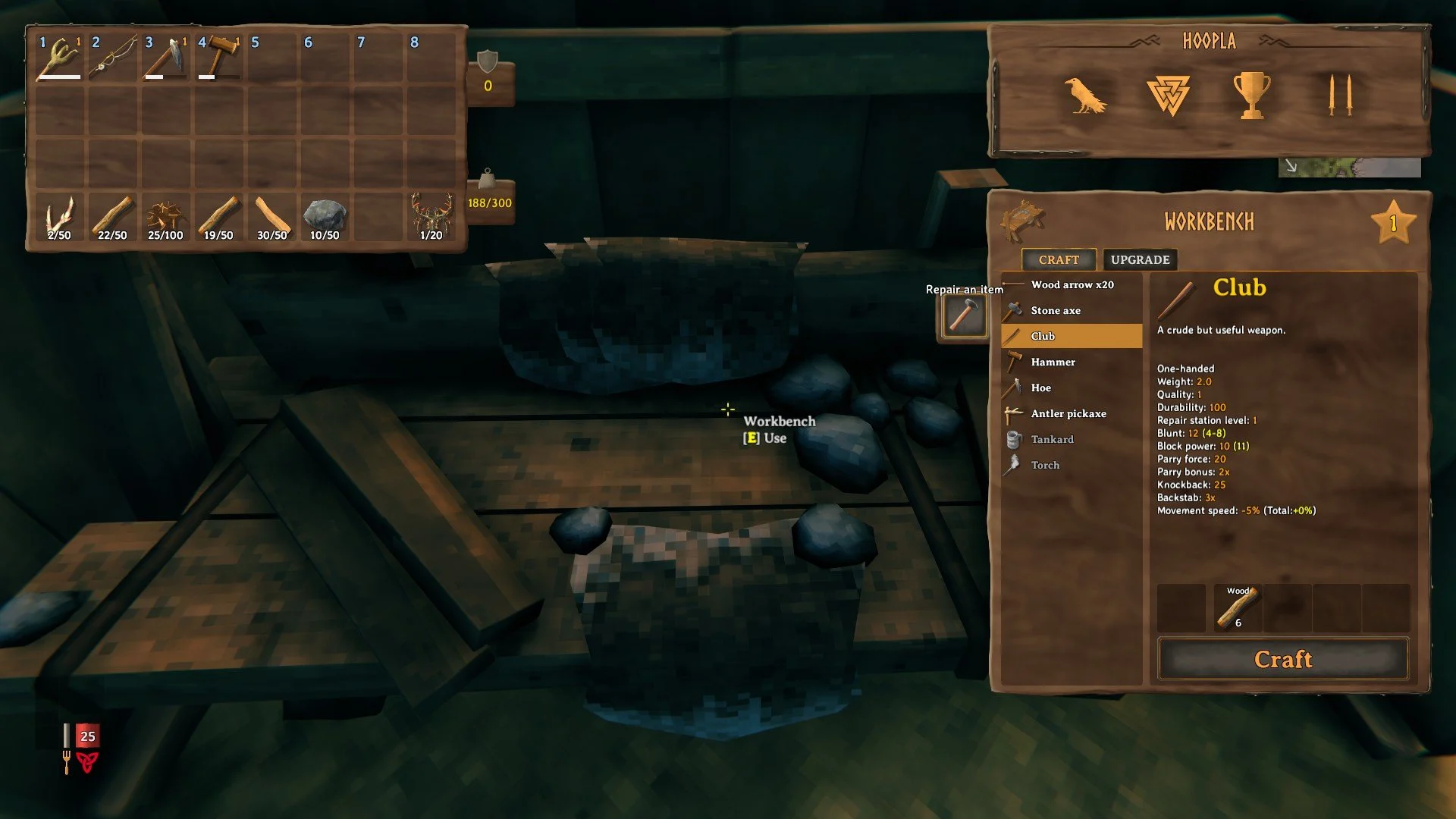 Broken tools and other types of gear with durability can be repaired at crafting stations. The earliest crafting station is the Workbench where you can repair simple tools and weapons. As shown in the screenshot above, when interacting with a Workbench, there's a small hammer picture on the right side. Clicking this hammer will repair any item that can be repaired based on the Workbench's star level.
How to Upgrade a Workbench
You can upgrade a Workbench by building improvements near it such as a Chopping Block or Tanning Rack. These are all visible under the Crafting menu when using a hammer so long as you have unlocked the recipe. If they upgrade a crafting station's level, they'll have a small star at the top left corner of its image.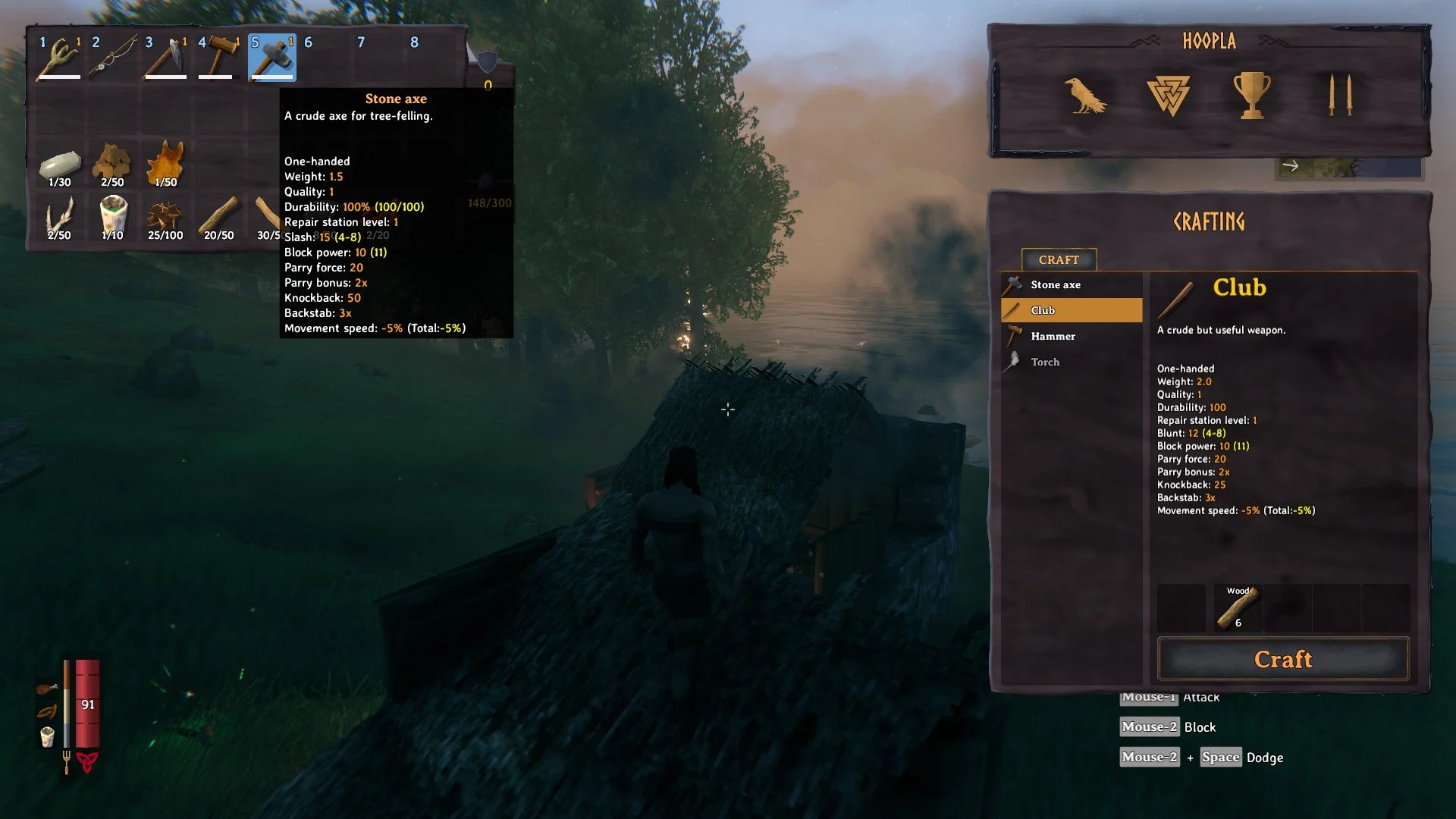 If you're not sure what crafting station level you need to repair your item, hover over the item to check. It will say the required level next to "Repair Station Level". Depending on what you're trying to repair, you may need more advanced crafting stations such as a Forge for metal tools and gear. This also has its own improvements for leveling it up.
For more Valheim guides, be sure to check out our guide hub here with all sorts of useful information. Some guides worth reading are listed below too. If you need any other help, comment below and we'll get back to you.

Jeff is a journalist with over 10 years of experience writing, streaming, and making content about video games. With an associate degree in journalism, he's a sucker for RPGs, survival games, roguelikes, and more.