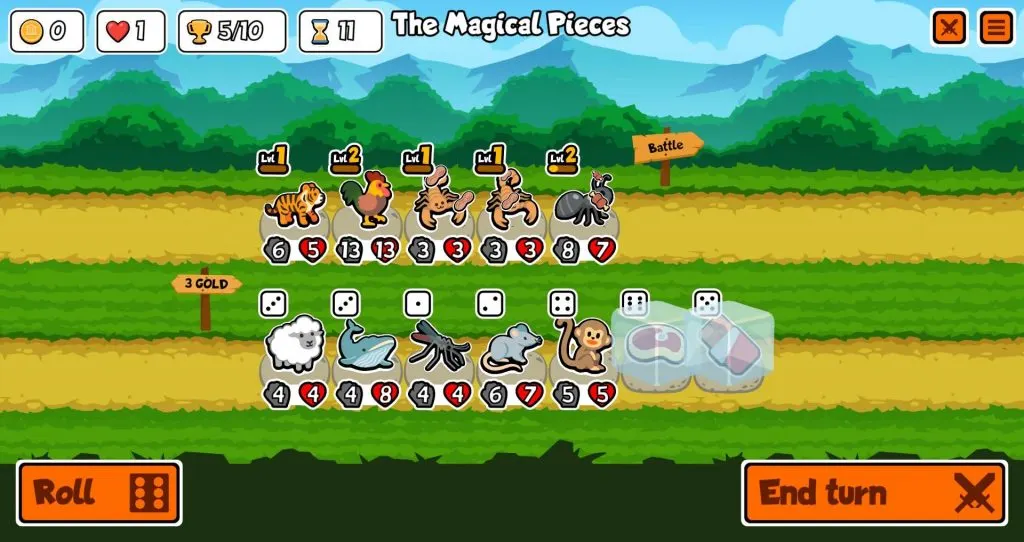 Understanding how to use the Whale in Super Auto Pets can be a challenge if you don't know what it synergizes well with. This can be a powerful pet to help you win matches with the right strategy. Our guide covers both pets to combine it with as well as ones to avoid.
Certain pets are definitely confusing to use and that's why I put together our complete list of All Pets & Upgrades. Not to mention, there are even items that can be difficult to use well like the Sleeping Pill.
How to Use Whale in Super Auto Pets
How Does the Whale Work?
Before we get into tips and tricks for using the Whale pet, it's important to explain how they work first. Even though we've seen some changes with major updates, these are usually just slight stat tweaks. The main way to use the Whale is to have it swallow a friend ahead of it and releases it after fainting.
However, depending on the level of the Whale, it will release the pet it swallowed as the same level. For example, a level 3 Whale can eat a level 1 Sheep and release it as a level 3 Sheep. This is part of how you can use this pet for powerful synergies if you're able to level it up.
Whale Builds & Synergies in Super Auto Pets
A good way to find pets that work well with the Whale is to look for ones that have benefits on fainting. Or look for pets like the Turkey that buff summoned pets. With that said, one of the most popular combos is to combine the Whale and Tiger so it swallows two pets. This will also release two pets, picking the second pet to release twice.
If you take advantage of this synergy with a Turkey on your team as well, they'll come out even stronger when the Whale faints. But, it's never going to be that easy to get the perfect team together. This is why it helps to focus on two pet synergies as well. Here's a list of different teams and combinations to try for your Super Auto Pets strategy.
Turkey – Tiger – Whale – Hedgehog – Deer
Turkey – Tiger – Whale – Rooster
Fly – Tiger – Whale – Deer
Kangaroo – Whale – Deer
Whale – Deer
Whale – Rooster
Whale – Spider
Whale – Hedgehog
Whale – Mammoth
Whale – Eagle
It's worth mentioning that some team synergies may also benefit from the Mushroom item. As explained in our All items and Foods list, the Mushroom revives a pet with 1/1 stats. This can be fun to use on a pet you plan on swallowing. For example, giving it to a Deer so it revives when the Whale swallows it. This leads to another Bus summon even though the Deer is 1/1 when reviving.
But, if you have a Turkey or Horse, they will buff a pet that revives from a Mushroom. So this can help keep them in a little longer while also helping pets that pop out of the Whale when it faints. While it may sound fun to test this buff on the Whale, it won't work when it comes back to life sadly.
If you have any tips and tricks for other Super Auto Pets players on how to use the Whale well, be sure to comment below the guide. Otherwise, that's all there is to this guide. Visit more useful guides we've written by clicking any of the links below.

Jeff is a journalist with over 10 years of experience writing, streaming, and making content about video games. With an associate degree in journalism, he's a sucker for RPGs, survival games, roguelikes, and more.