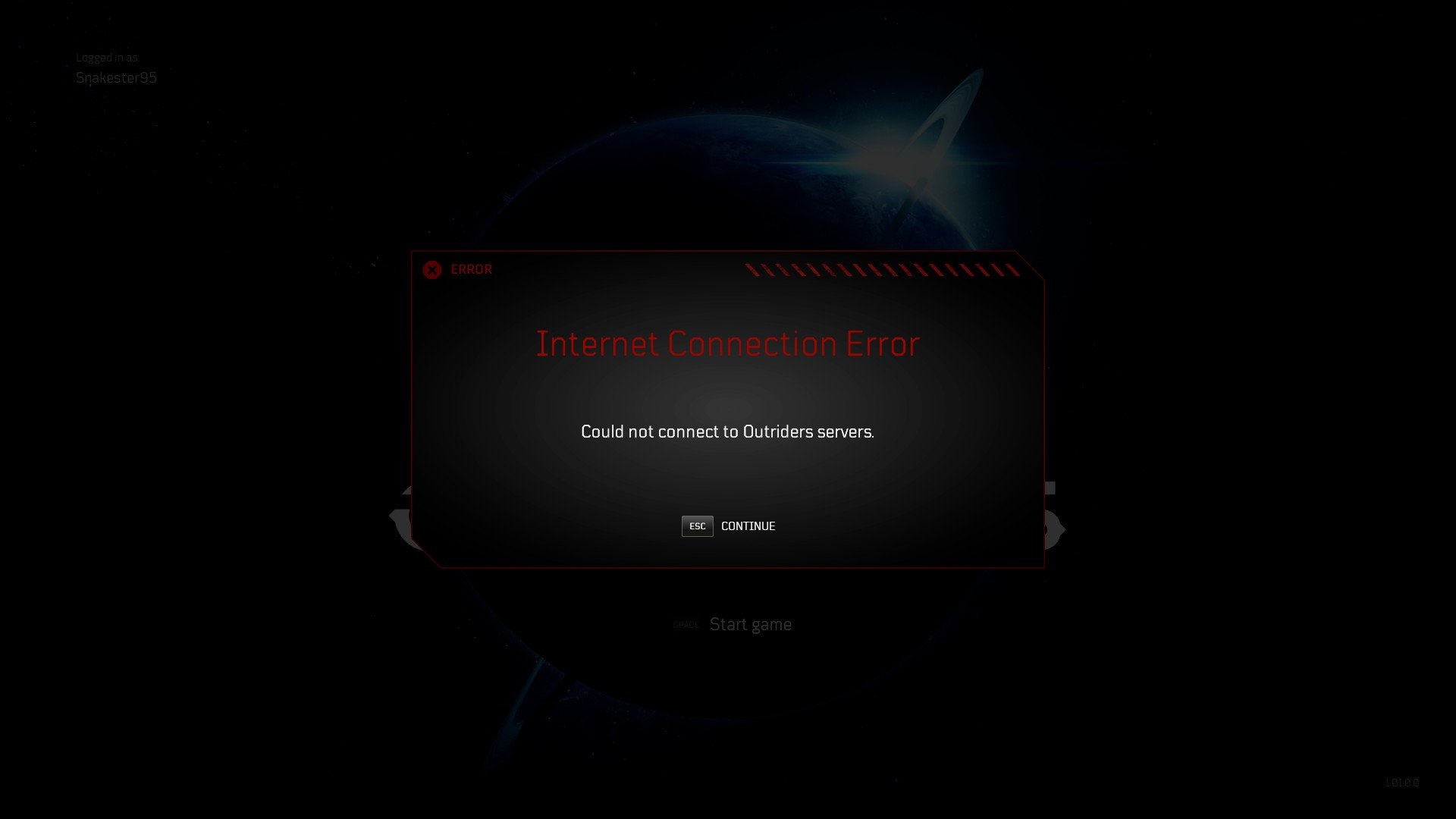 If you're trying to play Outriders and struggling to get on due to servers being down, there's a way to check the server status. These issues are likely related to a large number of players trying to get in, especially during weekends. The SteamCharts website shows a recent peak with over 100k players trying to get on. Continue reading below to check the server status.
How to Check Outriders Server Status
If the Outriders servers are struggling or currently experiencing downtime, you'll likely see the error message above. The "Internet Connection Error" when trying to connect simply states, "Could not connect to Outriders servers." You can check the server status page here for both the core components and multiplayer status. However, this may not be entirely accurate as we've noticed server downtime while it says operational. It's possible this status is manually updated as you can see previous updates on the Incident History page here.
For those still experiencing issues trying to play, you can check the Outriders Twitter account for live updates. However, it's important to point out that there likely won't always be someone available. It's okay to mention that you're having trouble connecting, but you should never harass anyone regarding this. It's an unfortunate issue that inconveniences many people from playing, but it's obvious the developer is trying to fix it. Similar launch issues happen with major game releases that are online-only, which is sadly the case for Outriders.
Servers will likely get better over time when massive amounts of people aren't trying to connect at once. Hopefully, the developer can find a way to handle the heavy server load going forward, so people can continue playing.
While you're here, if you'd like to kill some time learning about Outriders, we have all sorts of guides. You can either visit our guide hub here or take a look at the useful guides below with tips to give you an advantage.

Jeff is a journalist that loves to write, stream, and make content about video games. He's a sucker for RPGs, survival games, roguelikes, and more.