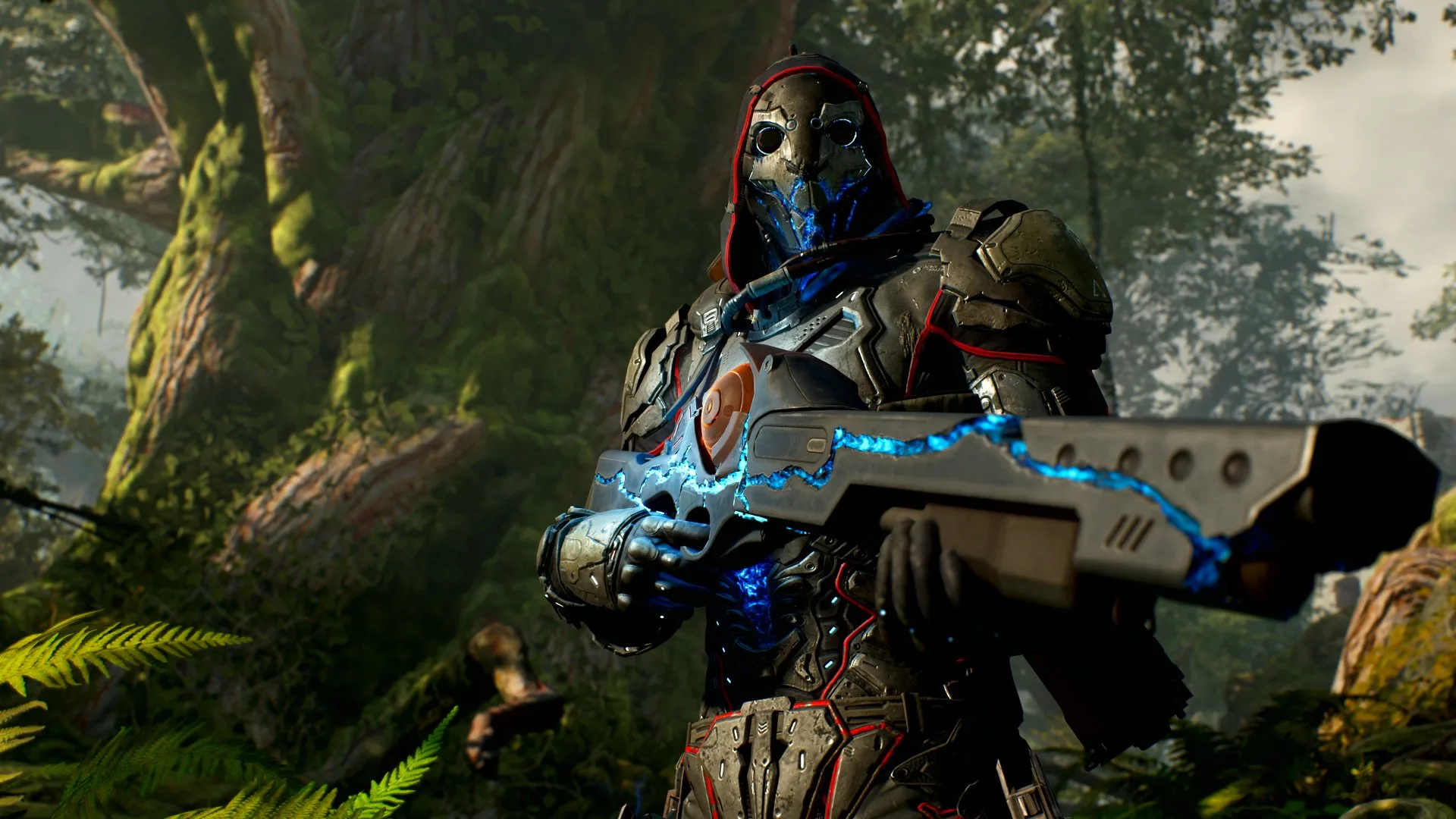 If you're a fan of third-person shooter games and RPGs, you're probably already playing Outriders. Prepare yourself for this looter-shooter with our guide below. While these are our best tips and tricks for beginners, you may learn a thing or two even if you're not new to the game.
Tip 1 – Play Aggressively to Heal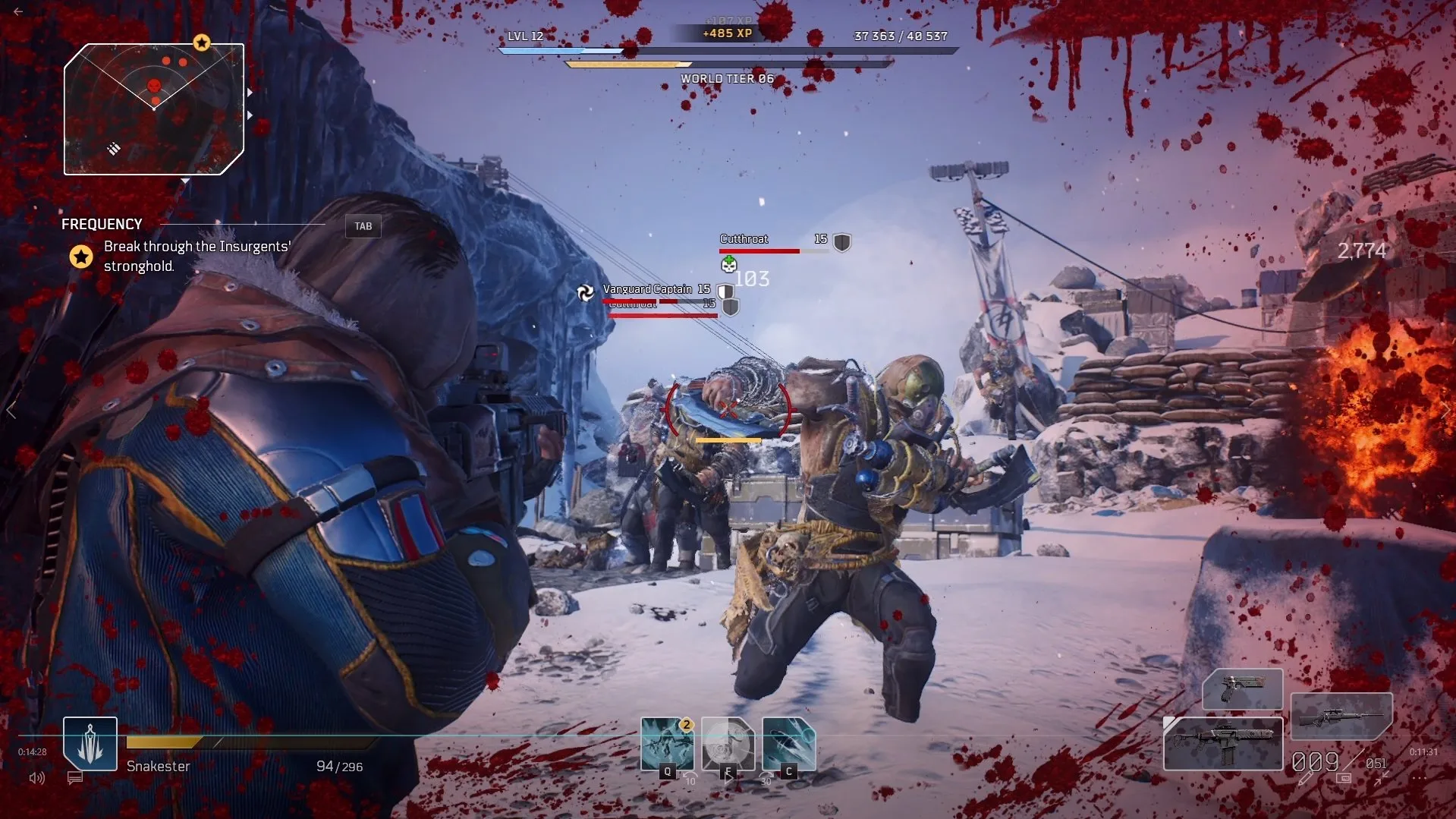 Outriders has four classes each with its own unique way of healing. Instead of opting for full health regeneration or consumable items, you'll need to fight to survive. This is why it pays to play aggressively sometimes if you want to stay alive. Each class's healing mechanic is in the table below. If you're not sure how close an enemy has to be for the close range heal, a skull will appear below their health bar. It also has a green plus on the skull showing that they're close enough.
| | |
| --- | --- |
| Devastator | Heals from killing enemies nearby. |
| Trickster | Heals and gains shield from close range kills. |
| Pyromancer | Heals when killing enemies marked by their skills. |
| Technomancer | Heals from damaging enemies with weapons/skills via increased leeching. |
Tip 2 – Take Advantage of Cover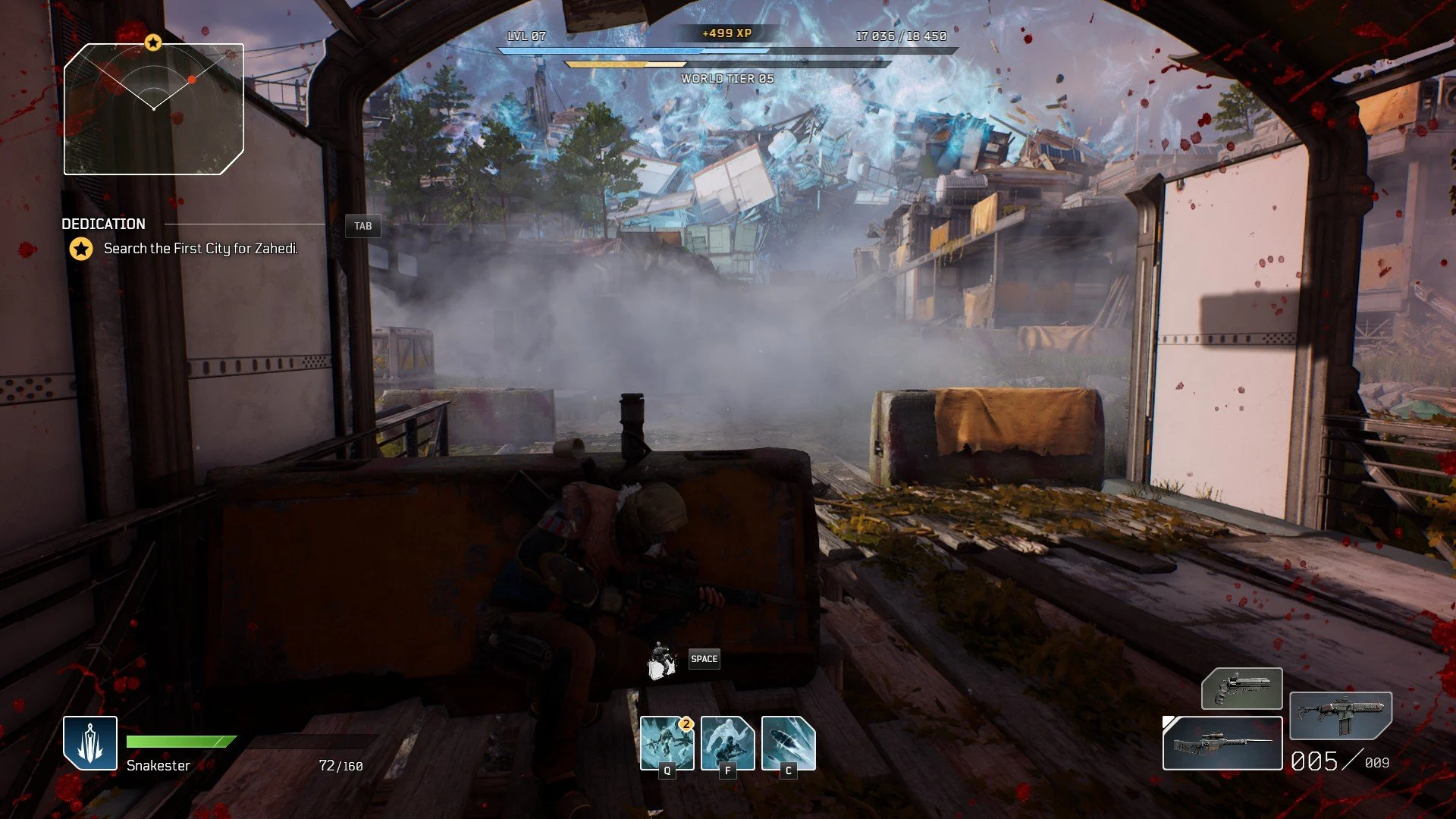 While it is important to play aggressively for healing, sometimes you need to play slow too. Balance the two strategies by using cover now and then. It's easy for a new batch of enemies to overwhelm you right when you think they're all gone. This is why it doesn't hurt to take out a few enemies from afar, before running up close. And if you're playing with others, you can each have your own role in the fight.
Tip 3 – Experiment With Different Weapon Types
Don't be afraid to try different weapons while playing Outriders. You might immediately want to stick with an automatic shotgun or a bolt-action sniper rifle. However, there are all sorts of unique types and variants worth trying. Shotguns are great up close, but you'll need something for enemies far away. And there's nothing more enjoyable than fanning a revolver like a cowboy in the wild west.
Tip 4 – Understand How World Tiers Work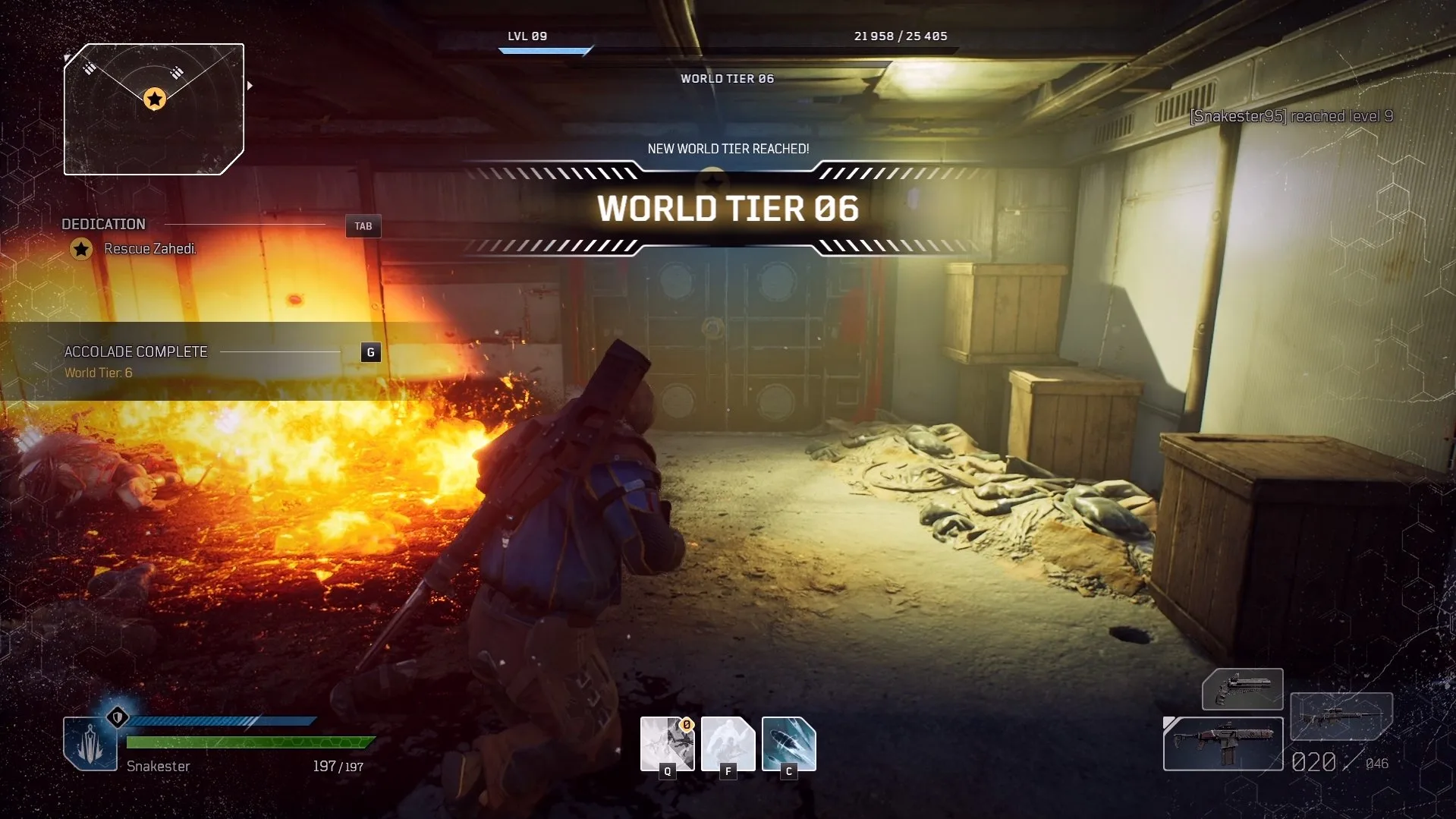 World Tiers in Outriders control how difficult enemies are and the loot you'll get. By default, the highest world tier will always bet set. You can turn this off in the options if you'd prefer to manage it. While playing Outriders, you can see your progress toward the next World Tier at the top of the screen. This bar will continue to advance as you kill enemies, so long as you don't die.
Make sure to balance the difficulty with your personal skill and gear. If you're struggling to keep up, you may need better gear or a different weapon. Our World Tiers guide here explains more thoroughly how it works.
Tip 5 – Distance Impacts Damage Significantly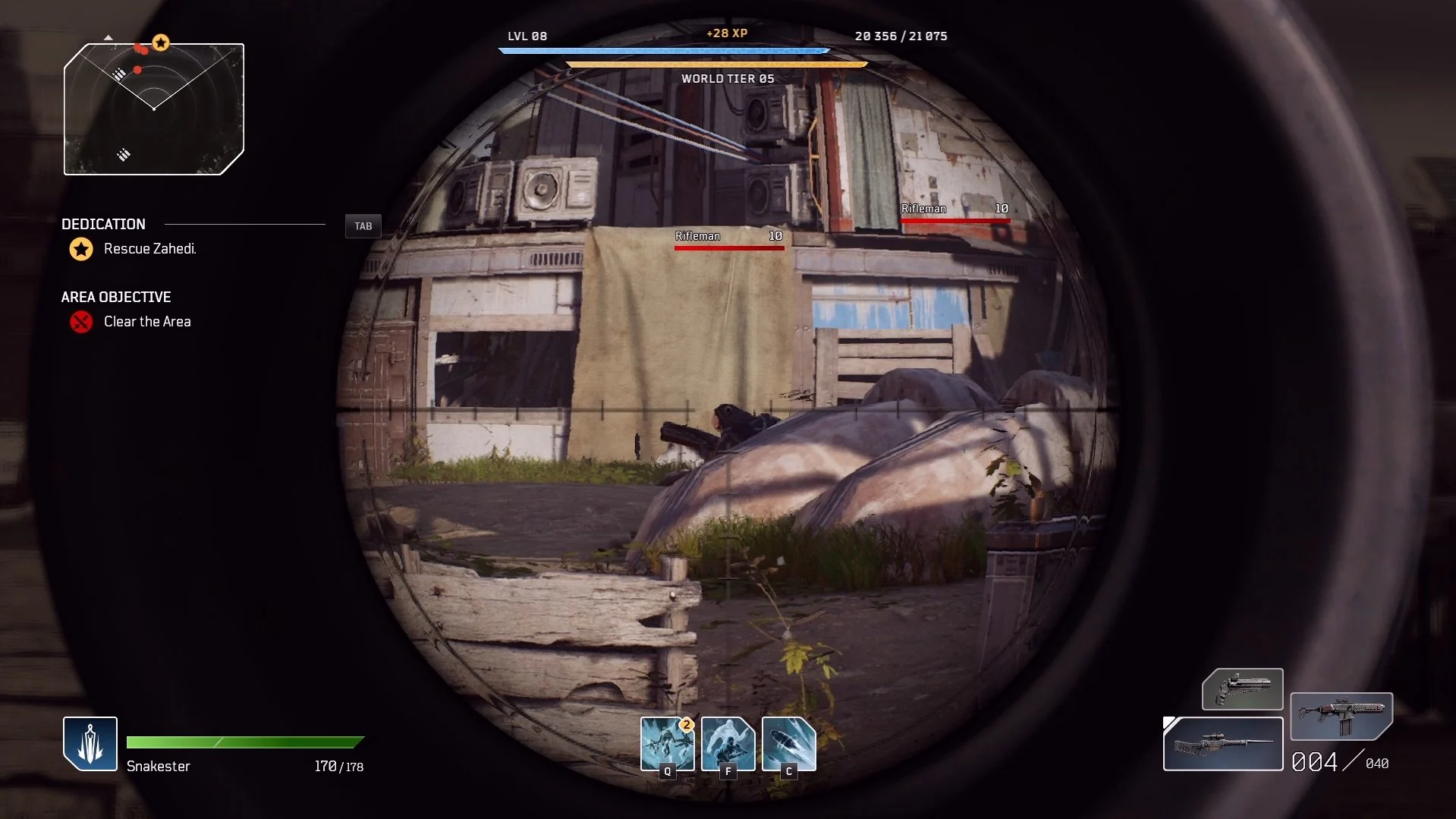 Depending on what weapon you're using, you may benefit more from being close to enemies or far away. Don't expect a shotgun to work efficiently on a far enemy. While at the same time, don't expect a sniper rifle to work perfectly up close. You can still deal damage with both, but it's clear each has its own advantage. Certain weapons may also have an attribute buffing their damage based on distance:
Close Range Damage deals extra damage to enemies closer than 10 meters.
Long Range Damage deals extra damage to enemies farther than 18 meters.
Tip 6 – Use the Crafting System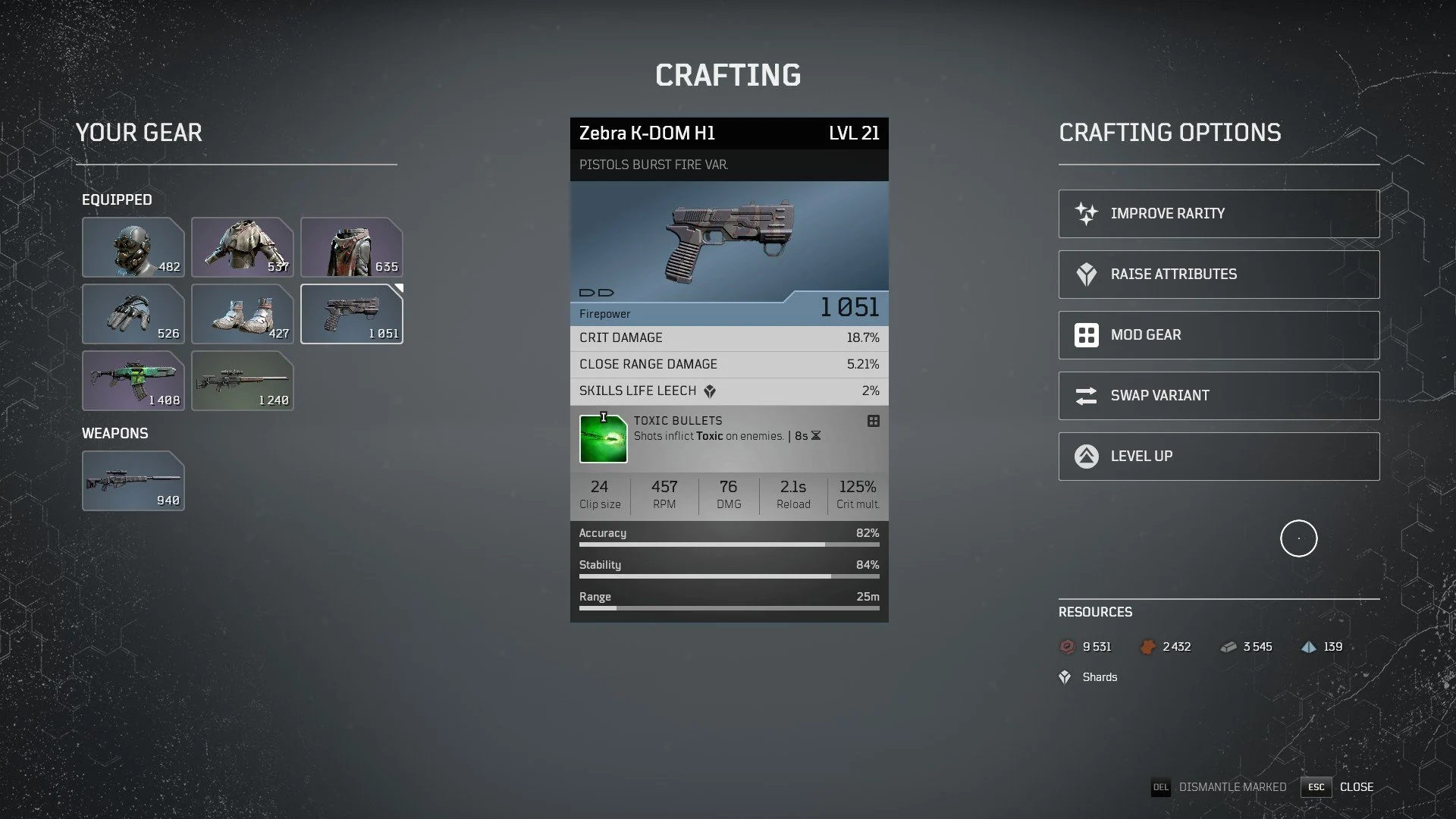 You'll eventually unlock a scientist named Zahedi that can improve your gear via the crafting system. He'll follow along your journey by staying at each region's campsite. As explained in our crafting guide here, there are five different ways to improve your gear. Between leveling an item up for better stats or even changing the mod on it, for more unique buffs. This makes it easier to continue equipping new gear without losing mods that make your build strong.
Tip 7 – Watch Out For AoEs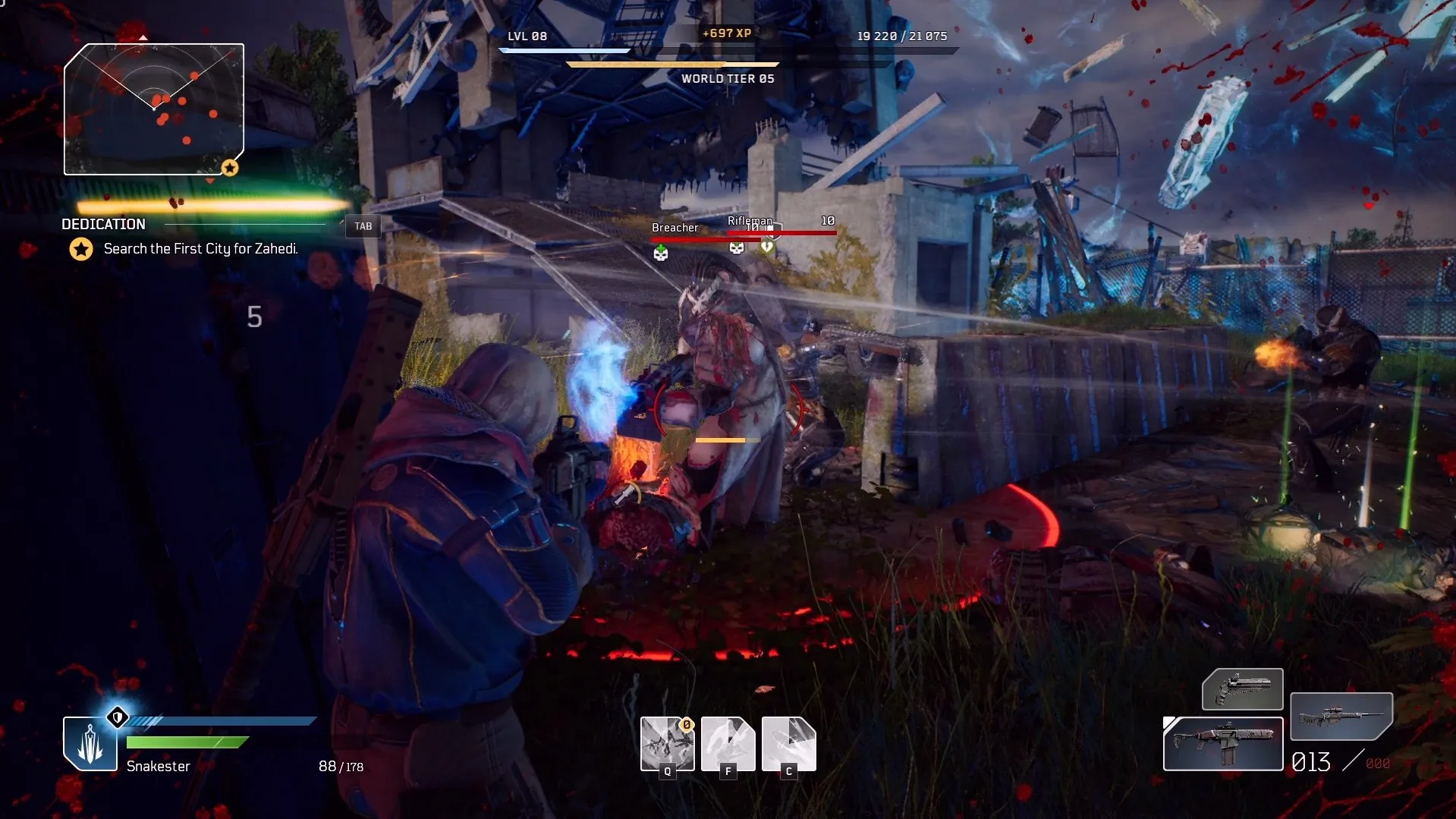 AoE stands for Area of Effect, which refers to an area that something affects. Prepare to see red rings on the floor representing grenades exploding. A lot of human enemies toss grenades to get you out of cover. This is good practice for boss fights that revolve around strong AoE skills. If you're someone that likes to use sniper rifles, try not to stay in the scope too long. It's easy to miss AoEs that are beneath your feet. Lastly, take advantage of dodge rolls for getting out of the way.
Tip 8 – Search For Loot Crates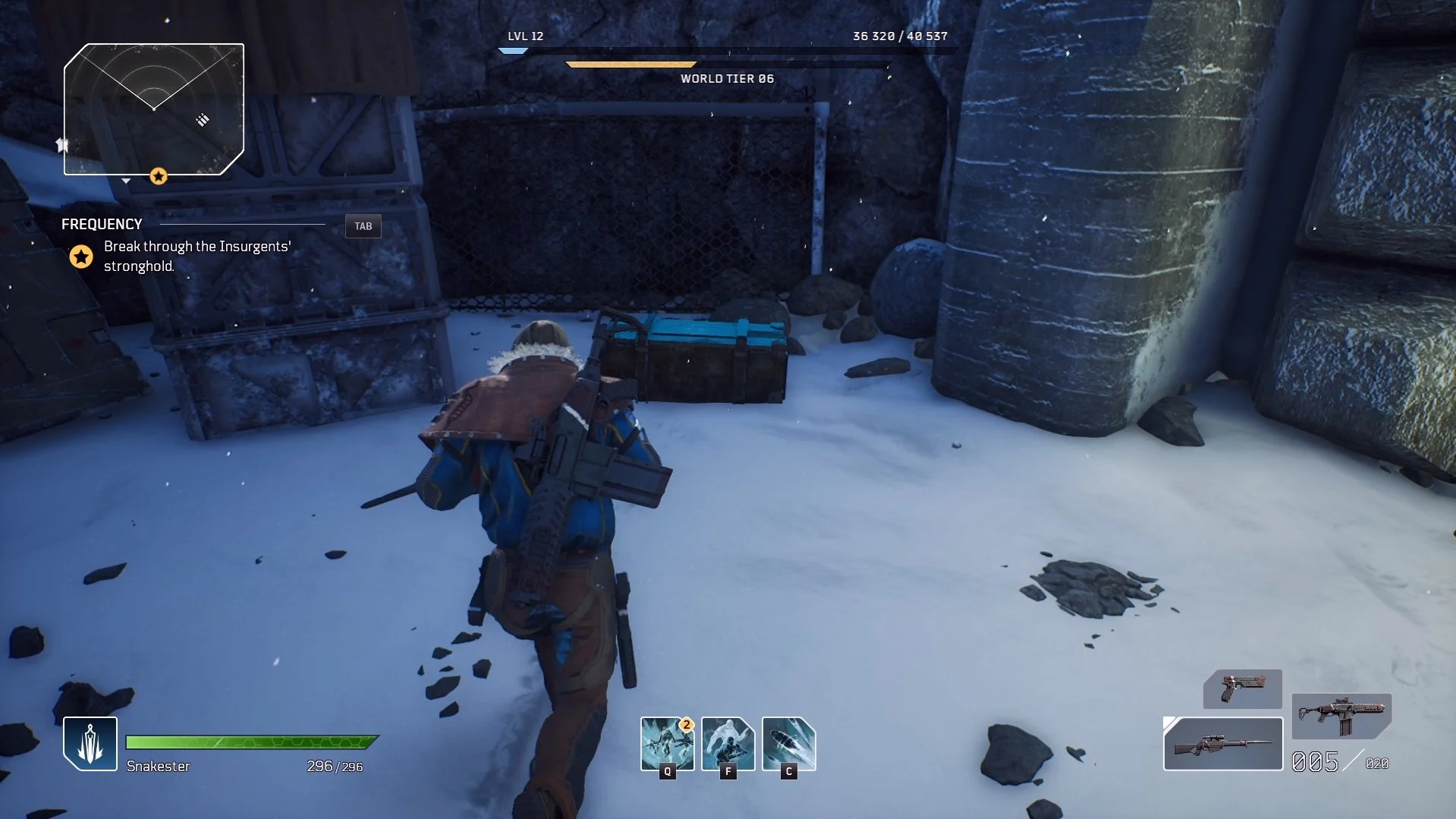 While exploring Enoch where Outriders takes place, you'll frequently come across loot crates. Make sure to keep an eye out for their blue shimmer so you can get more gear. And if you're lucky, you might even get a legendary item. It's worth mentioning that resupply crates also have that blue shimmer. These don't include loot, but they're still worth hitting up for ammo.
Tip 9 – Repeat Quests For Gear and Experience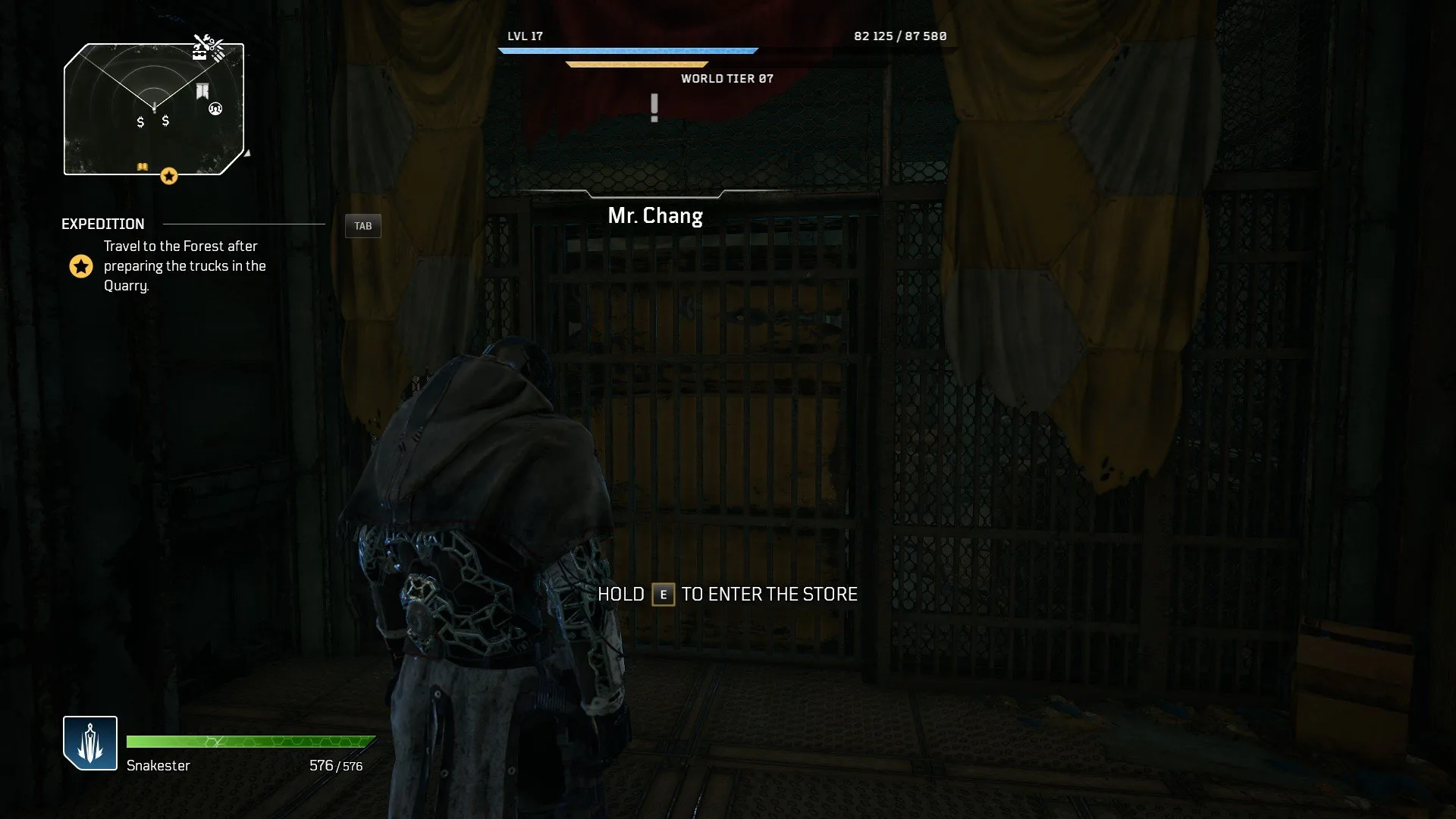 There's nothing wrong with returning to quests you've finished to get better gear and level up. Fortunately, you can repeat side quests by going back to where you originally got them. And for main quests, you can revisit old parts of the story via story points. You can do this from the lobby screen before entering the game. Also, you can change the World Tier to set enemy levels. Regardless of whether you fought them early on or much later.
Tip 10 – Experiment With Class Points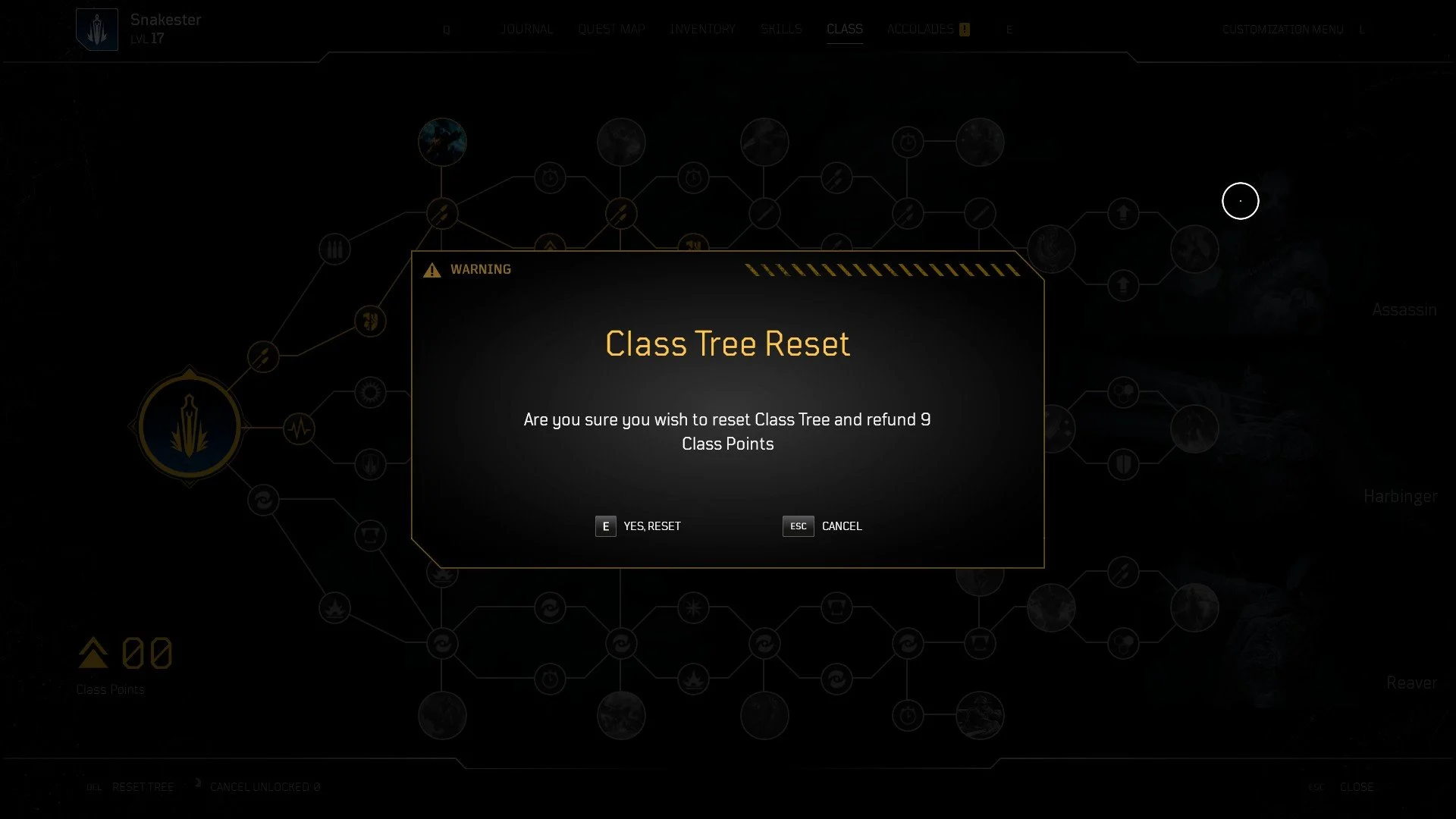 Outriders stands apart from RPGs that place limits on resetting skill trees, by letting you do so for free. As long as you're safe, you can reset class points without any penalties or costs. Try not to get caught up in placing class points in the perfect node spots. You can always backtrack and try different builds if you decide to play a different way. Or perhaps you heard a certain path is overpowered. The only gripe is that you can't reset points individually.
Be sure to visit our Outriders guide hub here for more useful tips and tricks if you learned something here. We've included a few guides below that may be of interest to you. And if you need help with something, feel free to comment below.
---
Outriders was provided by a PR company via a Steam code.

Jeff is a journalist with over 10 years of experience writing, streaming, and making content about video games. With an associate degree in journalism, he's a sucker for RPGs, survival games, roguelikes, and more.