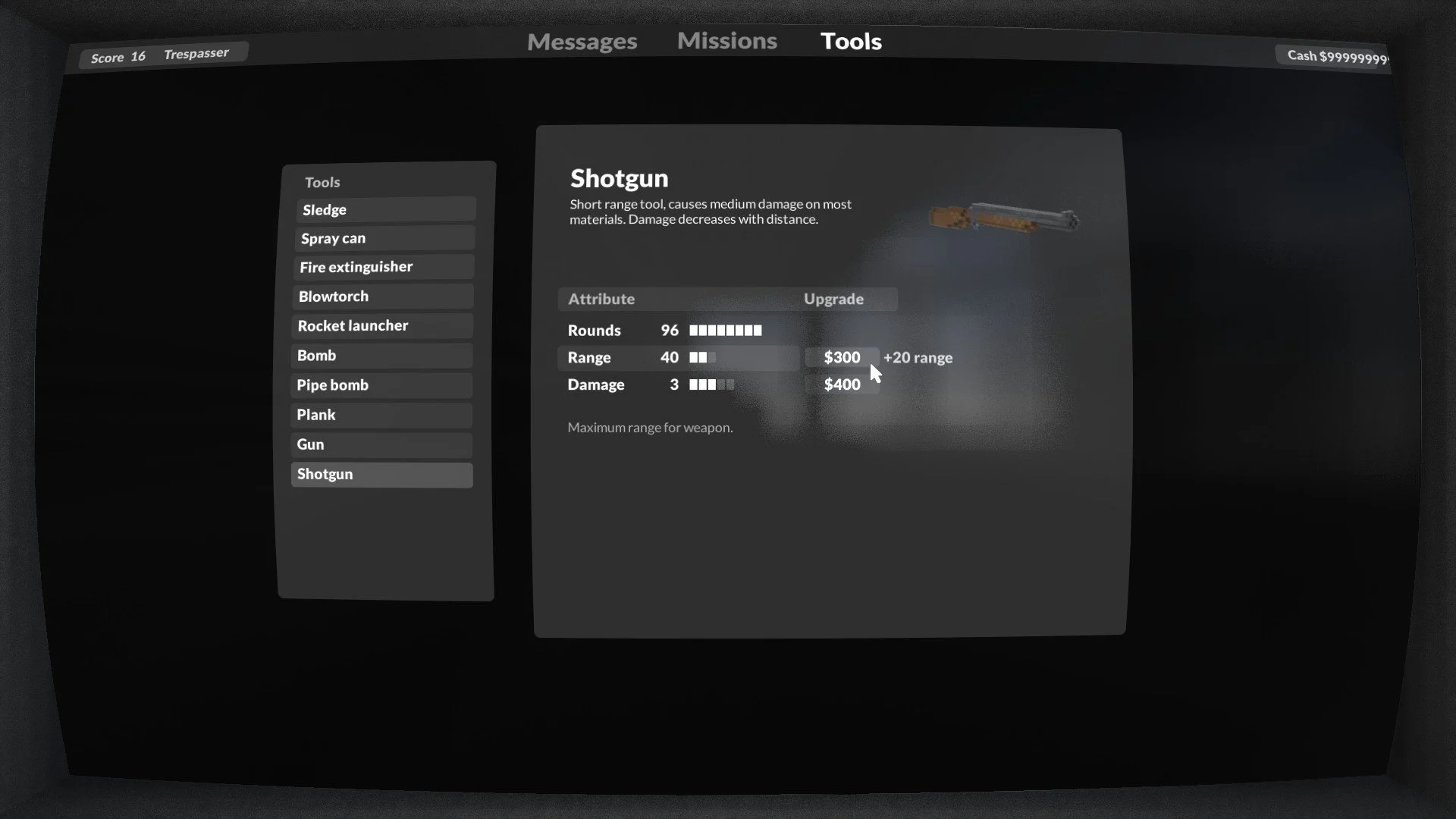 If you're looking for a way to get infinite money in Teardown, this guide will teach you how. The normal way to get money is by finding hidden valuables on each map. However, for this guide, we'll walk you through the steps to edit a file and get infinite money for upgrading all your weapons and tools.
How to Get Infinite Money in Teardown
Before you follow the steps below to edit a Teardown file for infinite money, make sure you don't have the game running. While this won't break anything if you save the file mentioned below, you won't see the changes until restarting. Therefore, you're better off following these steps with the game closed, saving the file, and then starting it back up.
Find the Teardown folder in your documents along this file path, "C:\Users\UserNameHere\Documents\Teardown". The "UserNameHere" spot will have your own name there.
Find the "savegame" file in this folder.
If you'd like to have a backup before editing this, make a copy of this file and store it somewhere else.
Right-click the "savegame" file and open it with Notepad.
Press Ctrl and F to search the file for "<cash value="
It will have a number here depending on how much cash you have, for example, "<cash value="500″/> Edit this number to however much money you want.
Save the file with your changes and start the game up.
If you're worried about editing a file or don't quite know how to, you can mess around in the sandbox mode instead. This won't give you infinite money for upgrading weapons and tools, but you'll have infinite ammo and explosives. Plus, you can destroy as much as you want on every map you've unlocked.
More Teardown Guides
I hope this guide on how to get infinite money helps you get as much money as you want. If you're having trouble and need help with this or anything else, feel free to ask in the comments below. I'll do my best to get back to you as quickly as possible.
---
Teardown launched on PC via Steam Early Access on October 29, 2020.

Jeff is a journalist with over 10 years of experience writing, streaming, and making content about video games. With an associate degree in journalism, he's a sucker for RPGs, survival games, roguelikes, and more.