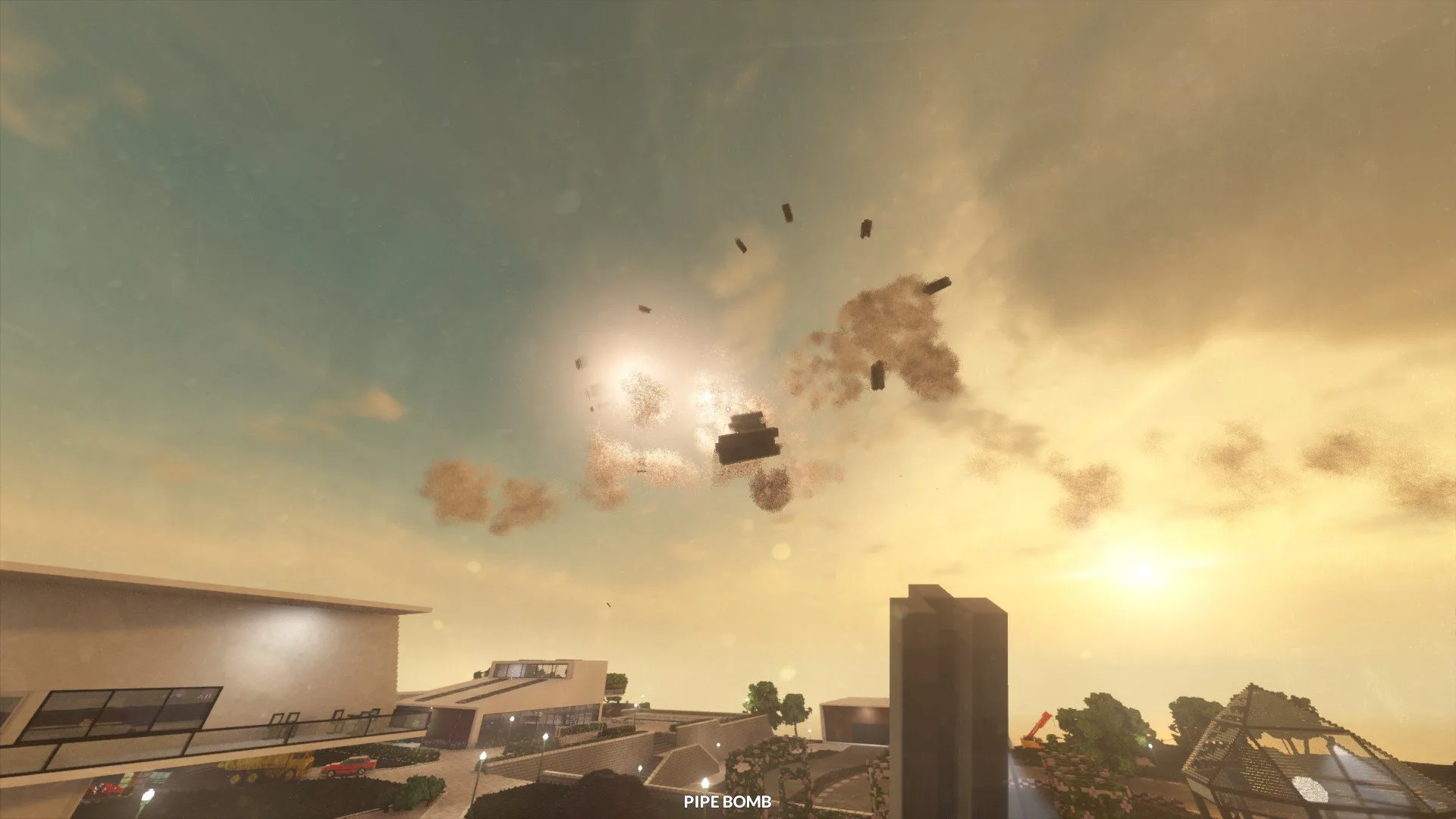 If you're looking to play Teardown's sandbox mode with infinite resources, here's a short guide on how to unlock it. For those that don't know, the sandbox mode lets you play on every map without needing to complete any objectives or worry about alarms. This makes it easy to just go crazy and destroy whatever you want.
How to Unlock Sandbox in Teardown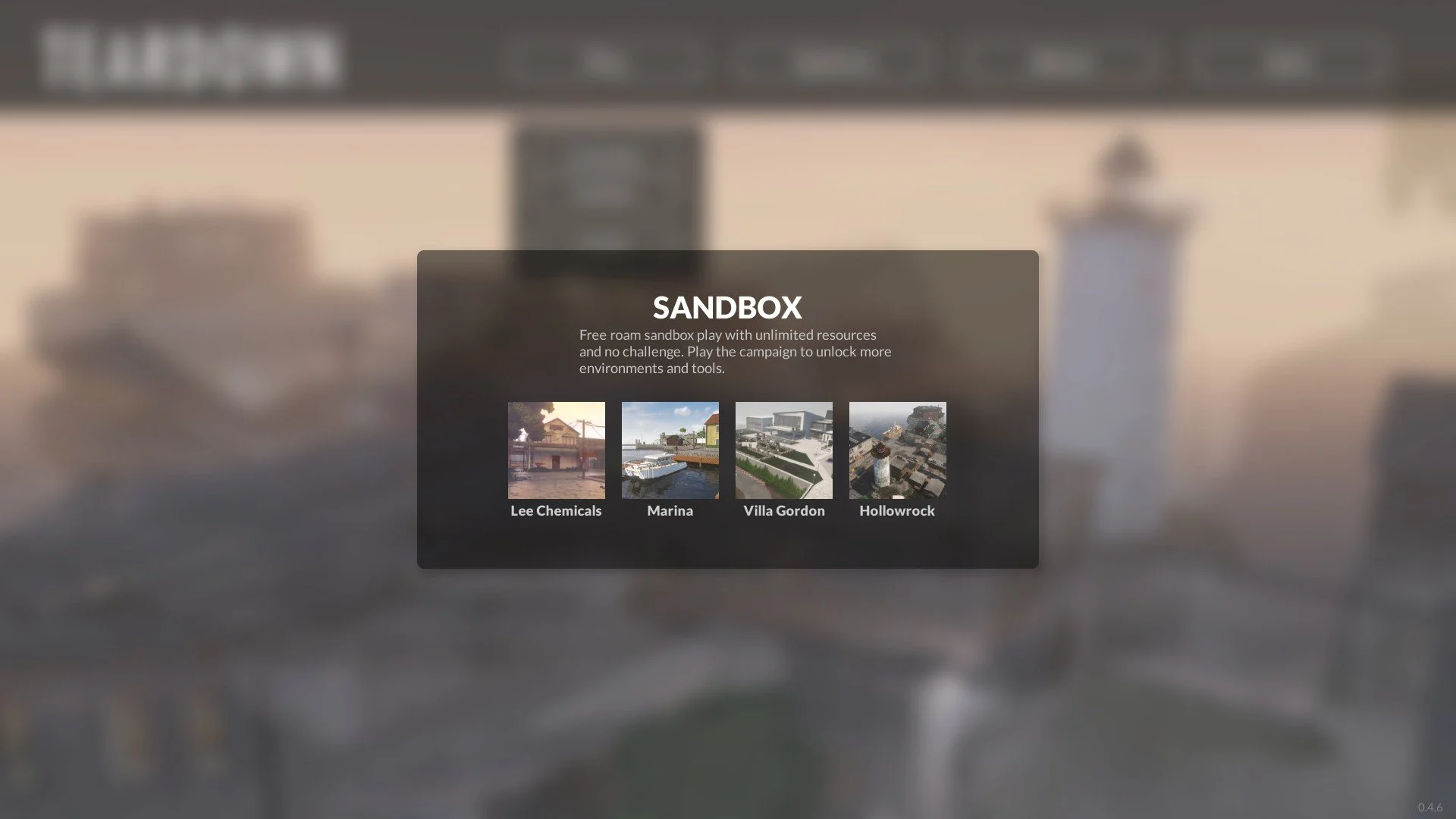 The sandbox mode becomes immediately playable once you complete the first mission, The Old Building Problem. However, you'll only have access to the weapons and tools that you currently have in the campaign. You'll have infinite ammo and explosives for whatever weapons you have as mentioned in the intro to this guide. If you're not sure what rank you need to be to unlock every weapon and tool, we have a guide for that here as well.
Also, you can only play on maps that you've unlocked by playing the campaign. There are six maps currently available in the Steam Early Access version of Teardown, with only four playable in sandbox. As shown in the screenshot above, these maps include: Lee Chemicals, Marina, Villa Gordon, and Hollowrock.
If you don't care about completing the campaign missions, you can edit a file in game's code to immediately unlock every tool and map. Once again just to warn you, unless you have a backup of your current save, this will override all your progress. Without getting into it here, you can find out how to do it in this Steam guide.
How to Start the Sandbox Mode
Head to the main menu screen. If you're already in the campaign, just back out by pressing escape, and then clicking the Main Menu button.
Click the Play button on the main menu screen.
Click the Sandbox button.
Choose any unlocked map you'd like to play on.
I hope this quick guide helps you understand how to unlock the sandbox mode. It's also a great way to learn maps if you're struggling with a mission and looking for ideas. And if you're looking for some general tips to learn a thing or two, we have our 10 Best Teardown Tips and Tricks guide here.
---
Teardown launched on PC via Steam Early Access on October 29, 2020.

Jeff is a journalist with over 10 years of experience writing, streaming, and making content about video games. With an associate degree in journalism, he's a sucker for RPGs, survival games, roguelikes, and more.