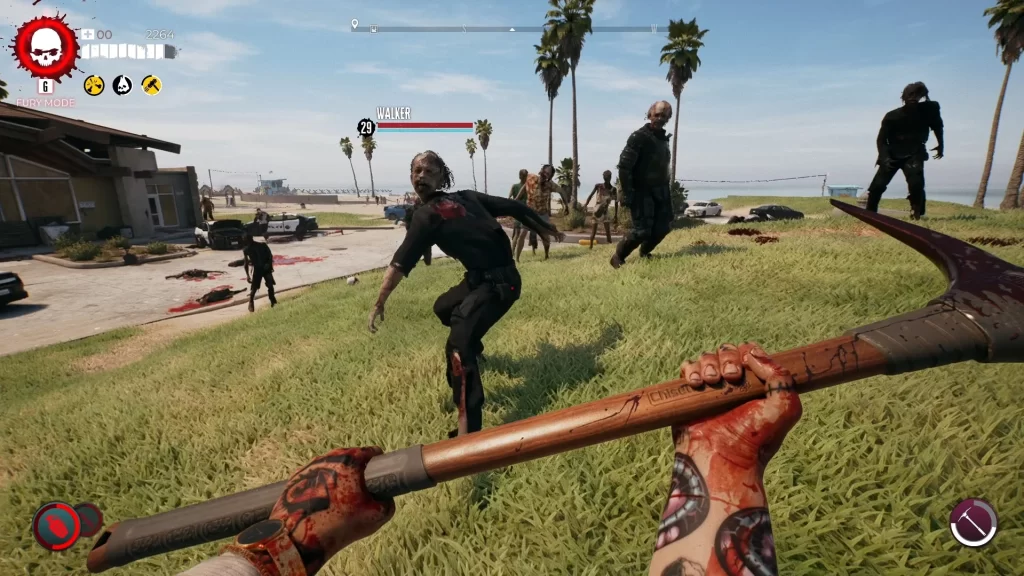 Welcome to the Dead Island 2 Guide Hub here at Slyther Games for every guide we've made. This zombie slaying game is filled with places to explore and all sorts of zombies to defeat. Take a look at our 10 Best Dead Island 2 Tips and Tricks to get started.
Whether you're playing for the first time or several hours in already, we have a guide for everyone. We'll add new guides to each section below as they're made. On top of that, we have two sections below filled with advice to help you along.
Every Dead Island 2 Guide
How to Guides
This section contains a variety of guides focused on how to questions that people frequently ask. Regardless of whether it's something as simple as where to get fuses or how to level up quickly.
Other Useful Guides
This section is for every other guide we have to help you out. Make sure to check out our best skills to use guide if you want to permanently stay in Fury Mode. Or perhaps find out what happens when you die to avoid any potential penalties.
10 Best Dead Island 2 Tips and Tricks
Best Skills to Use in Dead Island 2
All Dead Island 2 Stats and Traits Defined
Dead Island 2 was released on April 21, 2023, for Xbox One, Xbox Series X/S, PlayStation 4 & 5, and on PC.

Jeff is a journalist with over 10 years of experience writing, streaming, and making content about video games. With an associate degree in journalism, he's a sucker for RPGs, survival games, roguelikes, and more.