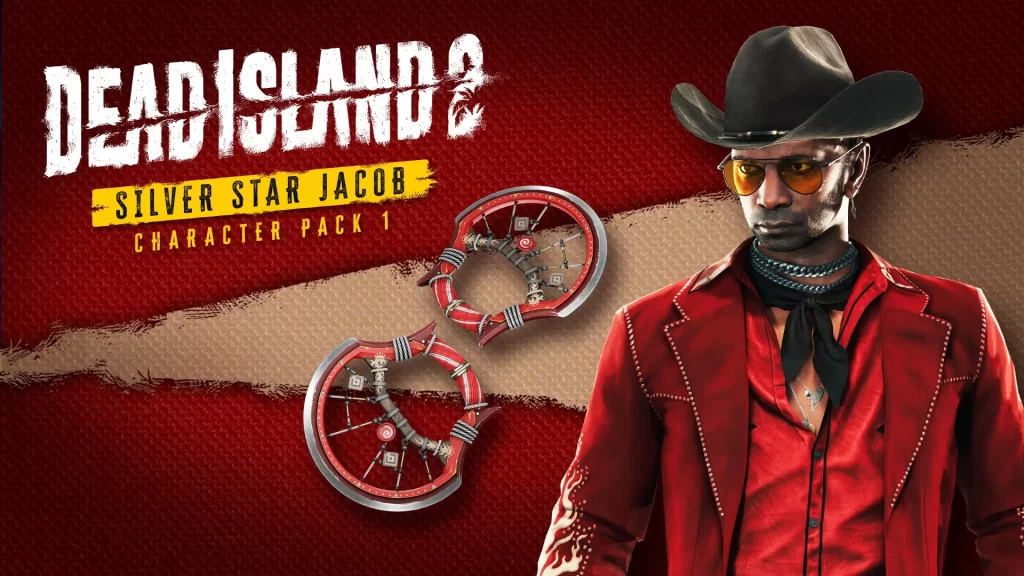 If you picked up any of the Dead Island 2 special editions, you'll get a bunch of goodies including two unique skins. Even though there are six playable characters, we currently only have two outfits for two of them. So if you're like one of many players wondering how to change skins or outfits, continue reading.
The special editions have two character packs attached to them that currently aren't purchasable separately. However, this could change down the road and who knows, we may get more skins for other characters too. Regardless, the Dead Island Twitter account let players know that they plan for each skin to be available in the summer,
"We see our messaging for the Amy & Jacob character packs could have been misunderstood; they will become available to purchasers of the Gold/Deluxe/HELL-A Editions early this summer."
The rest of our guide covers how changing skins will likely work later and how to get the Pulp and Golden Weapons currently in-game. So if you have one of the special editions and are looking for a fun new weapon, we've got some for you.
How to Change Skins in Dead Island 2
If you skipped over the intro, we'll reiterate quickly that you can't currently change skins. However, we know at least that the two outfits are Silver Star Jacob and Cyber Slayer Amy. You can see how they'll look if you take a peek at the two images above in this article.
Each character pack will also have a unique weapon that any character can use. First, Jacob's character pack has The Devil's Horseshoes. These look like heavily modified horseshoes with blades along one side. Second, Amy's character pack has The Casimir & Julienne twin-bladed weapons.
The fancy look of Amy's swords makes me wonder if they'll have any elemental effects. Not to say we won't be able to modify them later on, but it's tough to guess without really knowing. With that said, I'm sure they'll be a great weapon for maiming zombies. And as our 10 Best Dead Island 2 Tips and Tricks guide advises, going for the limbs is often the best strategy.
Unfortunately, similar to the skins not being in Dead Island 2 yet, these two unique weapons aren't either. Fingers crossed we can get our hands on them sometime in summer 2023. Fortunately, the Pulp Weapons Pack and Golden Weapons Pack are currently available.
How to Get Pulp and Golden Weapons in Dead Island 2
You'll need to progress far enough in the story to reach the Serling Hotel before purchasing those weapons, however. Once you do, you can talk to the safehouse trader Dougie to buy each of the four weapons in those packs. While some of the Dead Island 2 marketing mentions different names, we've included the names below that they were changed to in-game:
Homewrecker
Eye-Opener
One-Hit Wonder (Golden Pistol)
Abuela's Ashes (Golden Mace)
The nice thing about grabbing the Pulp and Golden weapons is that they're completely free. So you won't need to worry about making enough money to get them. Which typically can be rough since weapons in Dead Island 2 are expensive alongside level matching too.
Before ending this guide it's worth mentioning a couple of quick theories on how to change skins in Dead Island 2. While I've seen many websites claim they already know how and that it's possible, this isn't true at the time of publishing this article.
With that said, the most common theory is that you'll be able to change skins from the Slayers menu at the main menu. This is before starting a game where you can select which character you want to play as. However, I could see it working differently since this would prevent changing your outfit on the fly.
I'd like to see a way to change your outfit at a safehouse stash instead. Every safehouse has a storage locker where you can keep weapons you want to save. As well as grab from the Unclaimed Property tab if you didn't loot a valuable one.
It'd be nice if you could change your outfit on a separate tab here, but I could see it still go the method of the main menu. Especially since we only know of two outfits currently planned for Dead Island 2. So it's not like you'd need a whole page/area to cycle through different clothing.
That's all there is to this guide on how to change skins in Dead Island 2 at a later time. Even though it's not currently available, at least you can still grab the other special edition weapons. If you'd like to see more guides be sure to check our guide hub or the recommended ones below.

Jeff is a journalist with over 10 years of experience writing, streaming, and making content about video games. With an associate degree in journalism, he's a sucker for RPGs, survival games, roguelikes, and more.