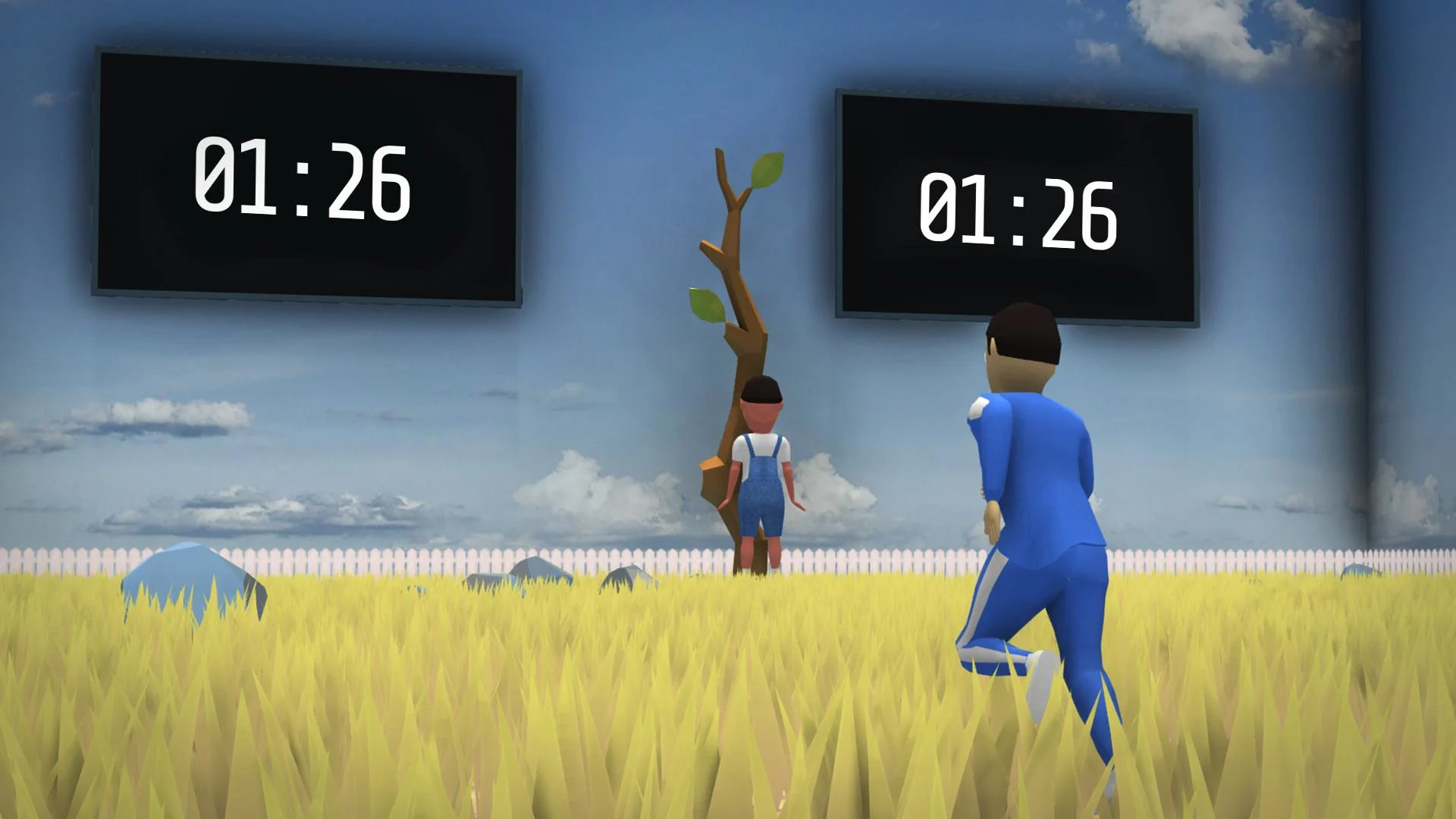 If you've seen players in Crab Game with colored names and are wondering how to change your name, continue reading our guide. This method takes advantage of some simple code similar to CSS or HTML. And you can use all sorts of colors for your name as there isn't really a limit.
How to Change Name in Crab Game
Before getting into how to change the color of your name in-game, let's cover how to actually change your name first. Fortunately, this isn't too complicated of a process if you've never done it before on Steam. And in this case, Crab Game is only available on Steam right now.
While there are two different methods, the most common way revolves around your Friends List. Therefore, open your Friends List by left-clicking or right-clicking the Steam icon in your system tray near the bottom right corner. Then, click Friends and this will open the Friends List. Afterward, click the little down arrow to the right of your username.
All you need to do now is click "Edit Profile Name" and you can immediately change your name across Steam. This is the only way to change it in Crab Game as it uses your Steam name. Make sure you confirm your name change before leaving the window otherwise it won't stick.
If for whatever reason this method for changing your name in Crab Game doesn't work, there is still one other way. Instead of using the Friends List, you'll need to find your profile page. Then, click the "Edit Profile" button at the top right where you can change all sorts of info on your profile. The first area you can edit is for your username labeled, "Profile Name".
How to Change Name Color in Crab Game
The main reason a lot of you are probably on this guide is for how to change your name color. This trick tends to work for many games on Steam but not all depending on how they're built. Fortunately, even with the recent updates to Crab Game, this trick still works.
As explained in the above section, you'll need to know how to change your name on Steam first so you can enter some basic code. The code uses <color=color here>name here</color>. Here are some examples of colors you can use:
<color=red>Slyther Games</color>
<color=green>Slyther Games</color>
<color=orange>Slyther Games</color>
While there are plenty of different colors you can type the name in for, you can also use hex color codes instead. By going to a site like HTML Color Codes, you can get a code and enter it in the same place as the color name. This is a neat way to get creative without guessing which oddball colors work for the code.
It's worth mentioning that there's a 32 character limit for Steam names. This can make it difficult to fix hex codes if you don't have a short name. However, you can get away with not typing in the </color> part and still be okay for Crab Game. Examples of using hex codes are below:
<color=#FFBD00>Slyther Games</color>
<color=#68BFFF>Slyther Games</color>
<color=#CF68FF>Slyther Games</color>
The last thing to point out that I've noticed is your name won't change in-game unless you join a new server. It's possible it may update in-between minigames, but I haven't tested this to know for sure.
That's all there is to this guide on changing your name in Crab Game. If you have any other questions feel free to ask below in the comments. Other common questions I've written about are How to Ready and How to Chat WIth Others. Or if you'd prefer to know how to make your own server, our guide on How to Change Server discusses that too.

Jeff is a journalist with over 10 years of experience writing, streaming, and making content about video games. With an associate degree in journalism, he's a sucker for RPGs, survival games, roguelikes, and more.