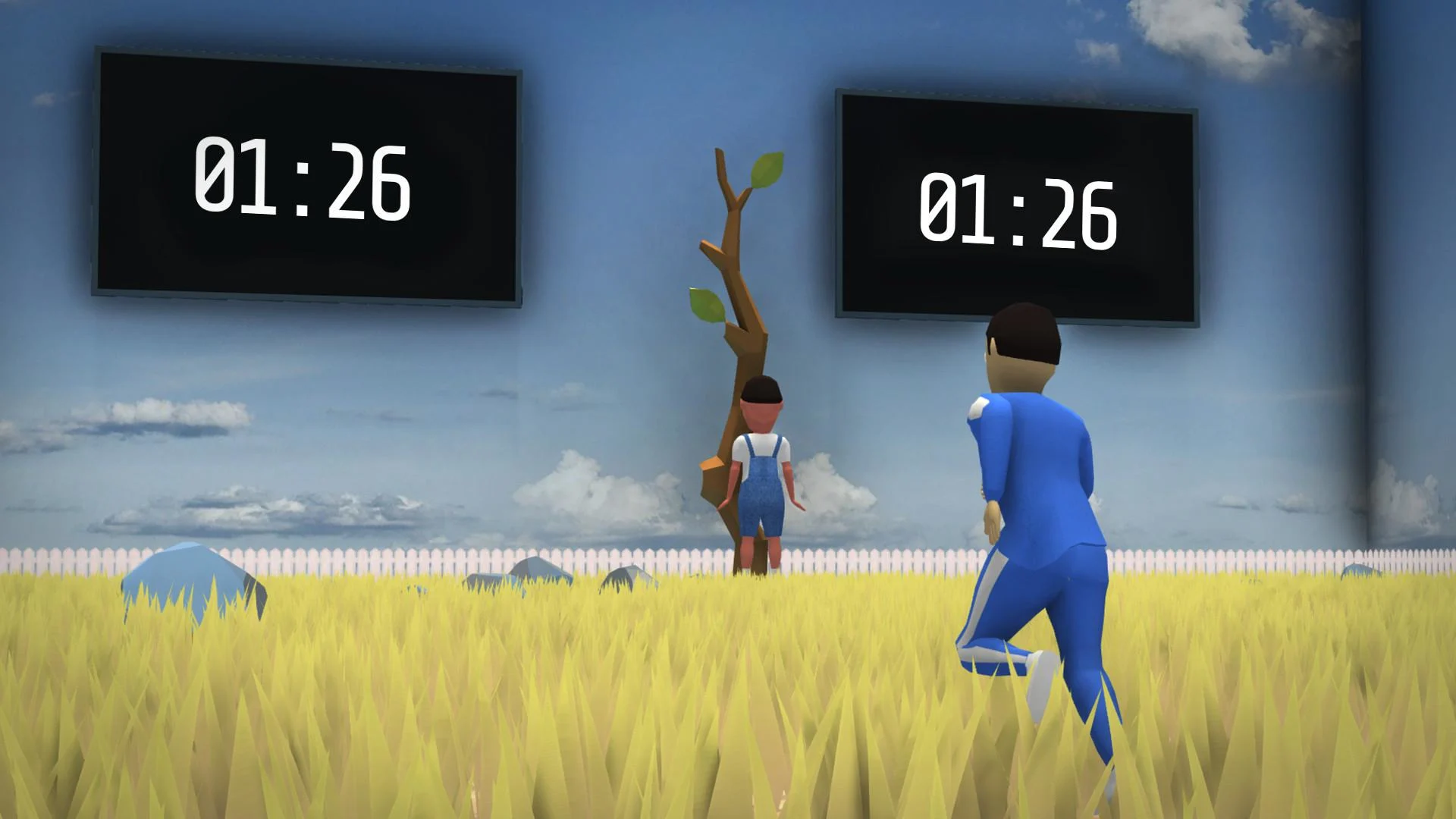 If you're wondering how to chat with others in Crab Game, the silly free game inspired by Squid Game, this guide is for you. While trying to survive across several minigames in this game inspired by the Netflix show, you can also speak with other players. This can quickly get hectic if you're playing with random people.
Continue reading our guide below for the different options to talk with others. Such as using text chat, voice chat, push to talk, or disabling it altogether. You can also find some tips if you're having trouble with your audio not working.
How to Chat in Crab Game
Enabling Text Chat First
Before entering a game or starting your own server, you should visit the settings at the main menu first. Take a look at the Gameplay tab which should open up by default. This area won't help you with the voice settings, but you can make sure chat messages are enabled here. All you need to do is click the circle to the right of, "Enable Chat Messages".
If you'd prefer to not have the text chat visible for some reason, just make sure the circle is hollow instead. This will prevent any text chat from appearing so long as it's working properly. This can be a popular choice for people trying to avoid toxic comments from other players.
Once you have chat messages enabled, you can press enter while in a match to start typing. Then, press enter again to send your message to the server chat. Fortunately, there isn't anything too complicated to the text chat system in Crab Game. Even though it can bug sometimes and stay open leading to jibberish in your text window.
Did you know you can even change the color of your name as well? There's a neat trick to change it to any hex code color as explained in our guide on How to Change Name. Otherwise, continue reading below for enabling voice chat and other useful voice options.
Enabling Voice Chat and Voice Options
Now if you want to enable your microphone or at least check your microphone settings, click the Audio tab. Similar to the previous section, this is also in the Settings area from the main menu. This area has four options specifically related to voice chat in Crab Game.
Microphone Usage
Microphone Button
Input Device
Deafen Voice Chat
While these options can be self-explanatory for some, I'll explain them quickly for those of you that don't understand them. First, you can choose how you want your mic to be activated in the Microphone Usage option. Off disables your mic altogether preventing it from coming through. Hold to Use is the same as push to talk. Voice Activation makes it so your mic is always transmitting your voice.
The Microphone Button is specifically for when you have the Hold to Use option selected. This is the button you'll need to press whenever you want to talk to other players in Crab Game. Make sure you don't pick a button that's too difficult to press while playing.
The Input Device can't be changed in-game but it shows what your computer is using as your microphone. As mentioned in Crab Game, you may need to change your default input device in the Windows settings if it's wrong. This is a common reason someone's mic/voice won't work in a game.
If you're having trouble with your default input device, you'll need to find the Sound Settings for Windows. Then, open the Sound Control Panel window from here where you can see a list of your devices. Afterward, click the Recording tab where you can click on your mic and set it as default. You may need to restart Crab Game after doing so.
Finally, the Deafen Voice Chat option simply mutes everyone on your server. This is a good option for when you're on a server with toxic players or if you'd prefer to play without hearing anyone. I like to enable it sometimes during a match when someone has a really loud and annoying mic.
It's important to mention that Crab Game uses a proximity system where you only hear other players near you. That means you can't shout across the map to someone else for them to hear you. You can take advantage of this in certain game modes like Lights Out to find people in the dark if they're talking.
That's all there is to this Crab Game guide on how to chat with others. If you have any other questions for me, feel free to comment below for help. And I'll try to help out if I can. Did you know the developer Dani also created another popular free game on Steam called Muck? Take a look at our Muck Beginner Guide for tips and tricks. Or visit one of our other Crab Game guides below.

Jeff is a journalist with over 10 years of experience writing, streaming, and making content about video games. With an associate degree in journalism, he's a sucker for RPGs, survival games, roguelikes, and more.