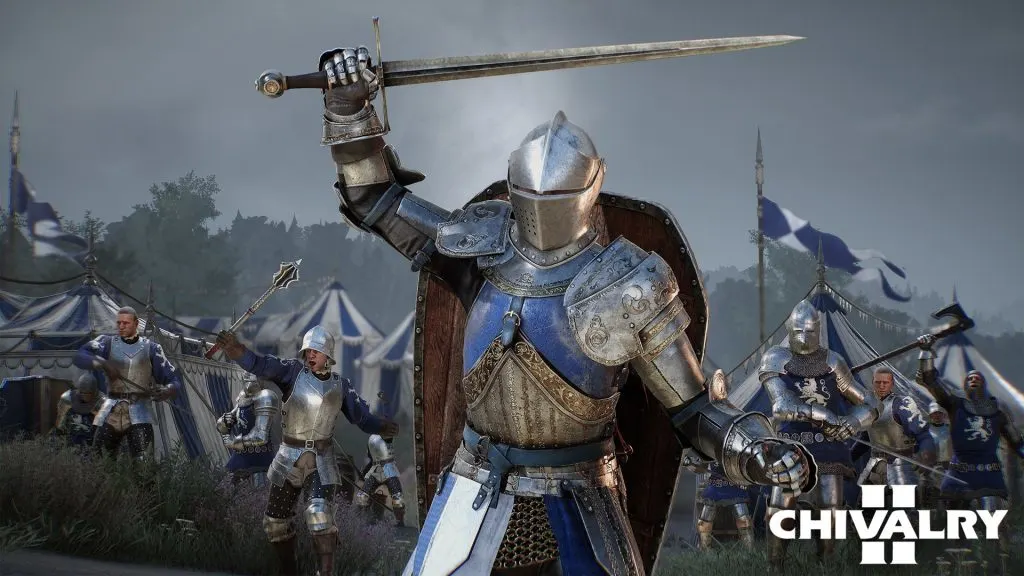 The multiplayer medieval warfare game Chivalry 2 has been cross-platform since launch even though it hasn't been easy for players. The most common question people often ask is how to crossplay with friends since there wasn't a way for the longest time.
This has been made more confusing since the developers kept saying cross-platform parties were incoming with each update. However, with each delay, it started seem as if it would never arrive. Fortunately, they've finally released a beta version of cross-platform parties.
Update (5/4/23): We've overhauled this guide since the beta for cross-platform parties was implemented. Previously, there wasn't a system in place for playing with friends which we still mention briefly below.
How to Crossplay With Friends in Chivalry 2
Before you could rely on cross-platform parties like the current beta system, the best method was by using the server browser. This was introduced into consoles with Content Update 5 (2.5). Even though players on PC already had access to it. Using this method you could at least search for the same server to join.
One of the negatives of this method is you won't always be on the same team as your friends. And it can be harder to find them since their name won't appear if you're not friends or in a party. Regardless, players can now try the new beta system introduced in Content Update 8 (2.8).
Instead of relying on the server browser, you can use the unique invite codes on the social menu. I've only seen how it works on PC, but I imagine it's similar to other platforms. First, click into the social menu at the bottom right corner, when on the main menu. This will show friends you've already added.
If you're trying to add a player from another platform, you'll need to click the area below "Your Invite Code". This will reveal your code that you'll need to give to a friend for them to add you. However, if you're adding them, get their code and then click the large "Add Friends" button. This is where you can enter their code to add them.
Since I haven't personally tested cross-platform play in Chivalry 2, I can't say too much more about how it works. I'd assume at this point your friend will appear under the "Playing Chivalry 2" area in the social menu. Then, you'd likely click to invite them to your party from there. This is how it normally works for PC players.
Once your party is ready to play, the host will need to search for a match. This is explained briefly in-game for how cross-platform play works. With that said, it's important to mention this is a beta version so it can have problems. Hopefully it works for you since Chivalry 2 has gone through some trouble with party systems in the past.
Feel free to let us know in the comments how it works out for you if you get a chance to try it. I'd love to hear how well the beta version works if you're able to try it out. It's definitely frustrating not being able to play with friends playing on a different platform. So this is a great update to finally see.
Cross-platform play is always a tricky situation regardless of the game. Similar to other games I've written about like the free-to-play WW2 game, Enlisted. There wasn't a way to party up with people on other platforms even though you could end up in the same game. Despite console players having the option to disable PC players from joining.
That's all there is to this guide on how to crossplay with friends. Be sure to visit our Chivalry 2 guide on the best tips and tricks. There are a number of little things you won't learn from a tutorial or tooltip. Here are a few more useful guides worth clicking into.

Jeff is a journalist with over 10 years of experience writing, streaming, and making content about video games. With an associate degree in journalism, he's a sucker for RPGs, survival games, roguelikes, and more.