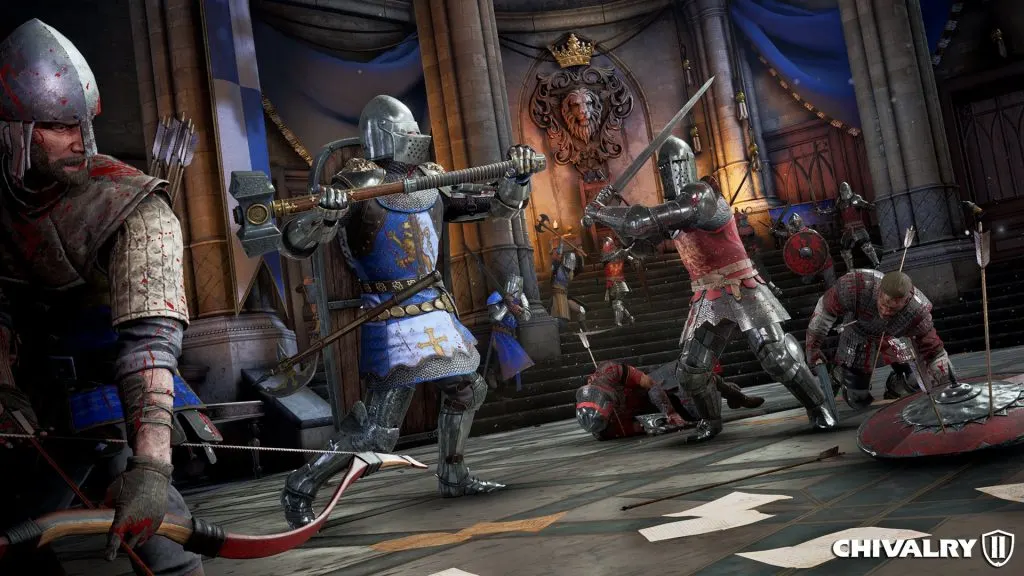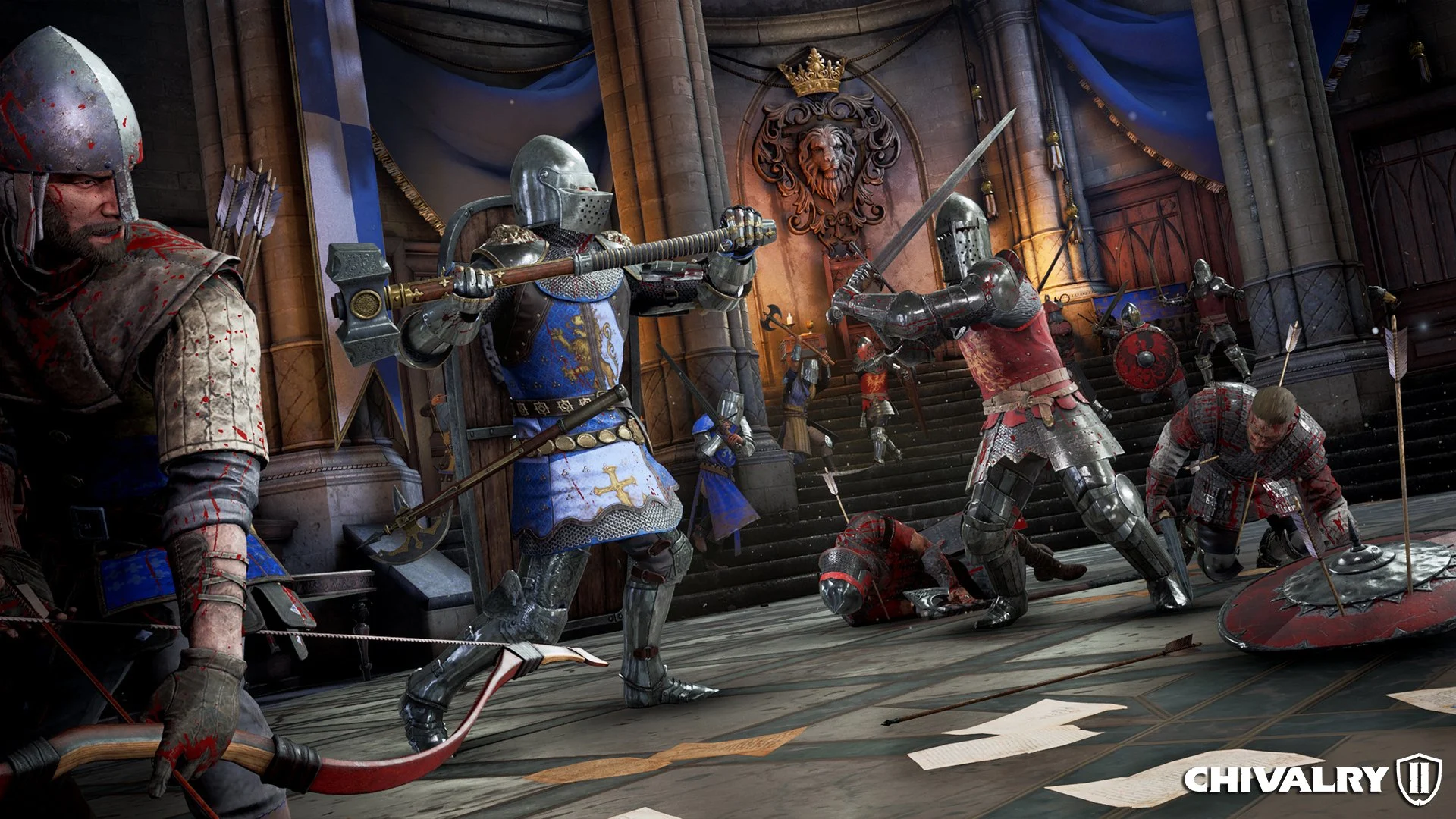 When Chivalry 2 was first released it was a bit of a mess with bugs making parties almost impossible. Fortunately, the developers have ironed out some of the more painful bugs preventing inviting friends. But, if you're still not sure how to invite friends to your party we're here to help.
Fair warning, the bug fix mentioned near the bottom of this guide is specifically for those playing on PC and isn't guaranteed to work. It's likely not needed anymore if you're playing on the same platform. Even though the new cross-platform parties in beta may have new problems of their own.
Quick Disclaimer: If you're trying to play Chivalry 2 on PlayStation 4 or 5, it seems Content Update 8 (2.8) may have broken parties on those platforms. I haven't tested it personally, but I've seen a number of players running into problems.
This doesn't seem related to cross-platform play, but rather a new issue. I recommend using the server browser as mentioned in our crossplay article. Until the developer fixes inviting friends on PS4 & 5, there may not be a reliable way to party up.
How to Invite Friends on Chivalry 2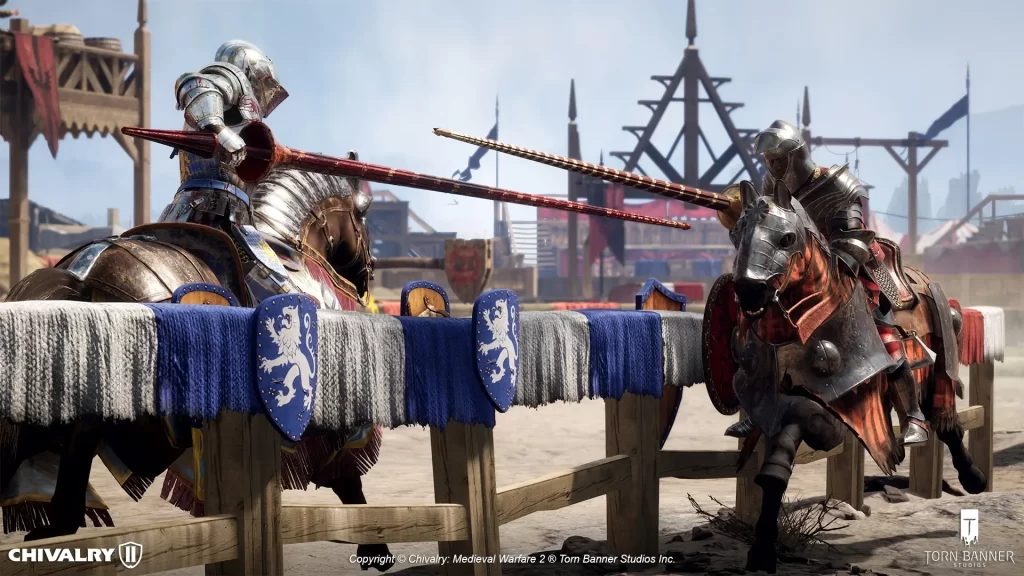 While these instructions are specifically for those playing on PC, they're likely similar regardless of your platform. Feel free to let us know in the comments below the article if that's not the case. Once you're at the lobby screen before joining a match, there are two ways to invite friends.
You can either click the "Invite Party Members" button near the bottom left corner or click the "Social" button at the bottom right instead. Both buttons lead to the exact same window where you'll see friends currently playing Chivalry 2. If you haven't added a friend yet, you'll need to do this first in the Epic Games Store launcher. If you already have them added, skip the next paragraph.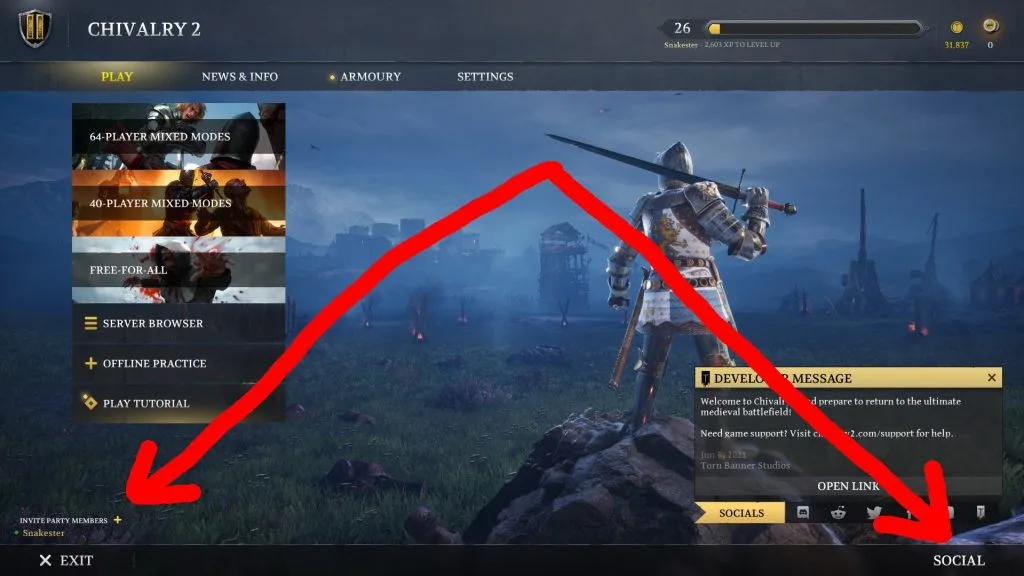 Adding friends on EGS isn't too difficult, all you need to do is go to the "Home" page and you'll see a friends list on the right side. Here you can type your friend's username into the search bar that says, "Search or add players". Once you've found the person you're searching for, simply click the Add Friend button next to their name.
Back to the Chivalry 2 Social section, you can click a friend's name and there should be an "Invite to Party" button below their name on the right. If you can't see a button visible, this is likely tied to a once common bug. Before jumping to the more complicated party fix below, you may want to restart your game and see if that works.
If you're trying to add a player from a different platform, it's worth visiting our guide on how crossplay now works in Chivalry 2. It's possible changes may be made later, but the Content Update 8 (2.8) changed the social menu.
Is There a Max Party Size in Chivalry 2?
The max amount of players that can play together in a party is a total of four. Therefore, you can play with up to three other friends in your party. If you're trying to play with more than that, you can still use the server browser to join the same match.
The only negative you may run into is that players not in your party may get switched to the other team. This can be frustrating when you're trying to stay together. However, sometimes it can be fun to search for your friends on the battlefield.
Chivalry 2 Party Inviting Bug Fix
Not everyone is going to want to follow this solution since it requires a firewall exception for Chivalry 2. With that said, I first came across the solution from a Reddit thread that has worked for plenty of people, myself included. It revolves around tweaking your Windows Defender Firewall and creating exceptions for each Chivalry 2 exe file. While I don't know why it works, the developer has responded that they're looking into it.
If you're not using Windows Defender Firewall and have a different program handling your firewall, you'll have to do it there instead. Our steps below are specifically for the Windows Defender Firewall.
Type into the Windows search taskbar, "Windows Defender Firewall". Click the one that appears under Settings.
On the left side of this new window you'll see, "Allow an app or feature through Windows Defender Firewall". Click this to visit a new page.
Click "Change Settings", this will require administrator privileges.
Now you'll need to find where Chivalry 2 is stored on your PC.
Afterward, click "Allow another app…" on the Windows Defender Firewall page where you clicked "Change Settings".
A new window will appear where you can click Browse or enter the file path to each Chivalry 2 exe. There are three different exe files that need exceptions.

Chivalry2\Chivalry2Launcher.exe
Chivalry2\Chivalry2-Win64-Shipping.exe
Chivalry2\TBL\Binaries\Win64\Chivalry2-Win64-Shipping.exe

Once you've created an exception for each file, restart Chivalry 2 and the party bug may be fixed. If it isn't, you'll have to wait for the developer to solve it in the next patch.
If you have any other questions, feel free to comment below the article and I'll try to help. Otherwise, be sure to visit our Chivalry 2 guide on the best tips and tricks for an advantage. Or send it to a friend that's new to the game and urgently needs help.

Jeff is a journalist with over 10 years of experience writing, streaming, and making content about video games. With an associate degree in journalism, he's a sucker for RPGs, survival games, roguelikes, and more.