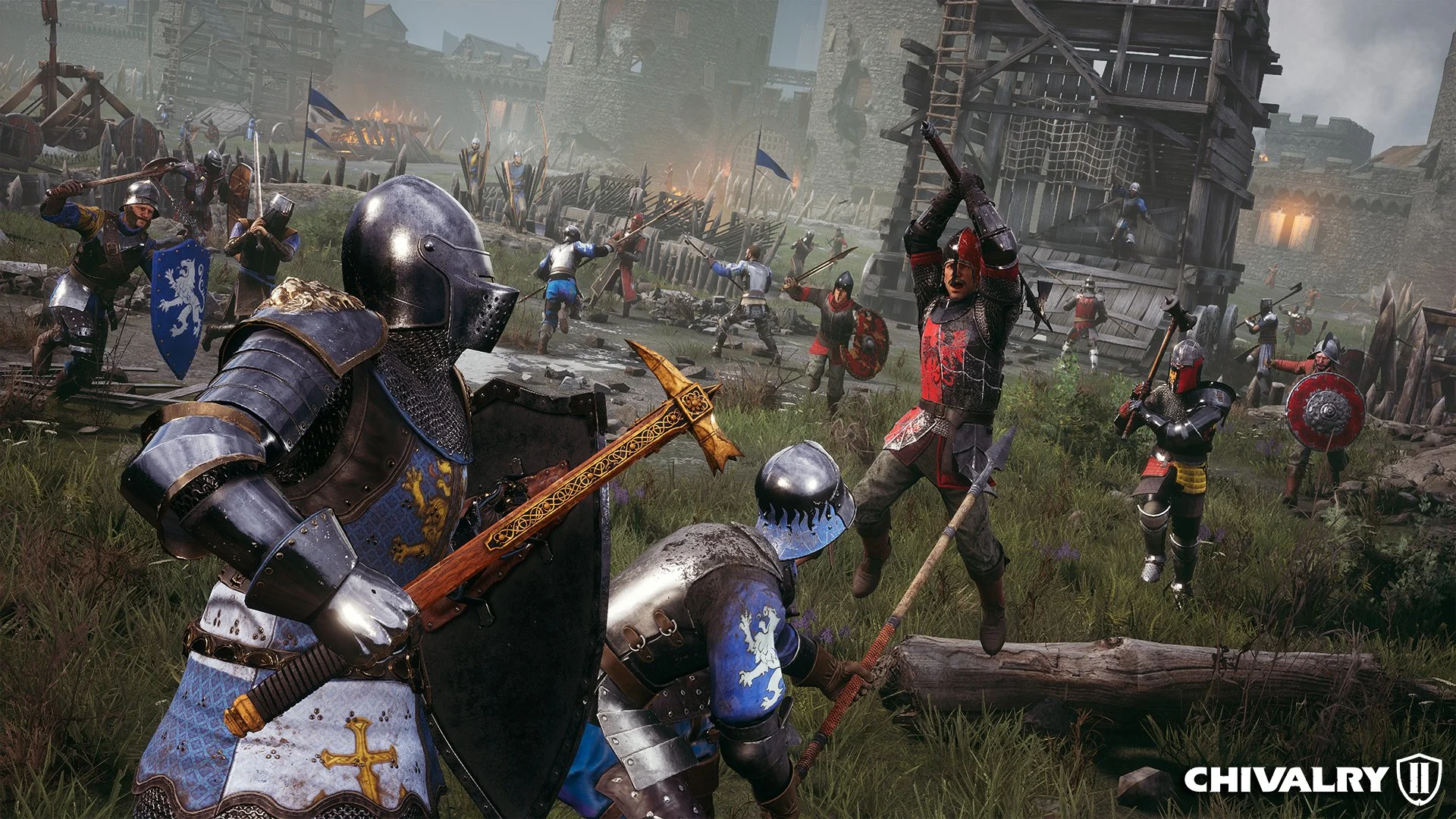 Each of the four Chivalry 2 classes has its own weapons that you can unlock. Over time, you can essentially create your own loadout so you have the right setup going in. Unfortunately, you can't do this from the main menu, so it can be a little annoying. Continue reading our short guide below on how to change loadouts.
How to Change Loadouts in Chivalry 2
Aside from the fact that you can't change loadouts at the main menu, there isn't anything too complicated to it. Once you're in a match, open the menu with escape (on PC) and click "Change Class". This won't change your class immediately, so don't worry. This is just the only way to change your loadout.
Using this area, you can click different classes and variants along the bottom of the screen. And once you have the class type you'd like to change, select their weapons at the top left corner. Unfortunately, you can't change their active ability or passive perks. These are exclusive to the class variant.
Weapon changes will immediately update once you respawn as that class. You don't need to click anywhere to apply or confirm your choices either. Once you're done changing your loadout, simply click resume at the bottom right corner to continue playing. When you die or respawn into a new match, you'll have the new loadout ready.
Keep in mind, you won't have access to every class and weapon right from the start. You'll need to play a specific class to level it up and unlock the others first. As you work your way through the levels, you'll also unlock fun new weapons to try. As mentioned in our 10 Best Chivalry 2 Tips and Tricks guide, it's good to experiment with different classes and weapons. You never know what will work best for you.
How to Change Appearance in Chivalry 2
Unlike changing your loadout weapons, you can only change your appearance on the main menu. All you need to do is click the "Armoury" tab at the top of your screen and then Customization. Once you've done so, you can pick a team at the bottom right corner that you'd like to customize. For example, Mason or Agatha, and even outfits exclusively for the Free-For-All mode.
Once you have the right team selected, simply click the class you want to tweak. This will change their look for all three variants of that class as you can't customize them individually. On this screen, you change all sorts of settings with some examples listed below.
Head type
Eye color
Hair
Voice
Face paint
Helmet
Armor Set
Weapon Skins
And more
If you have any other Chivalry 2 questions for us, feel free to comment below the article and I'll try to help. What class do you think is the best or at least your favorite? Mine is definitely the Vanguard Raider variant. There's nothing more fun than hauling two primary weapons around and tossing them at people.

Jeff is a journalist with over 10 years of experience writing, streaming, and making content about video games. With an associate degree in journalism, he's a sucker for RPGs, survival games, roguelikes, and more.