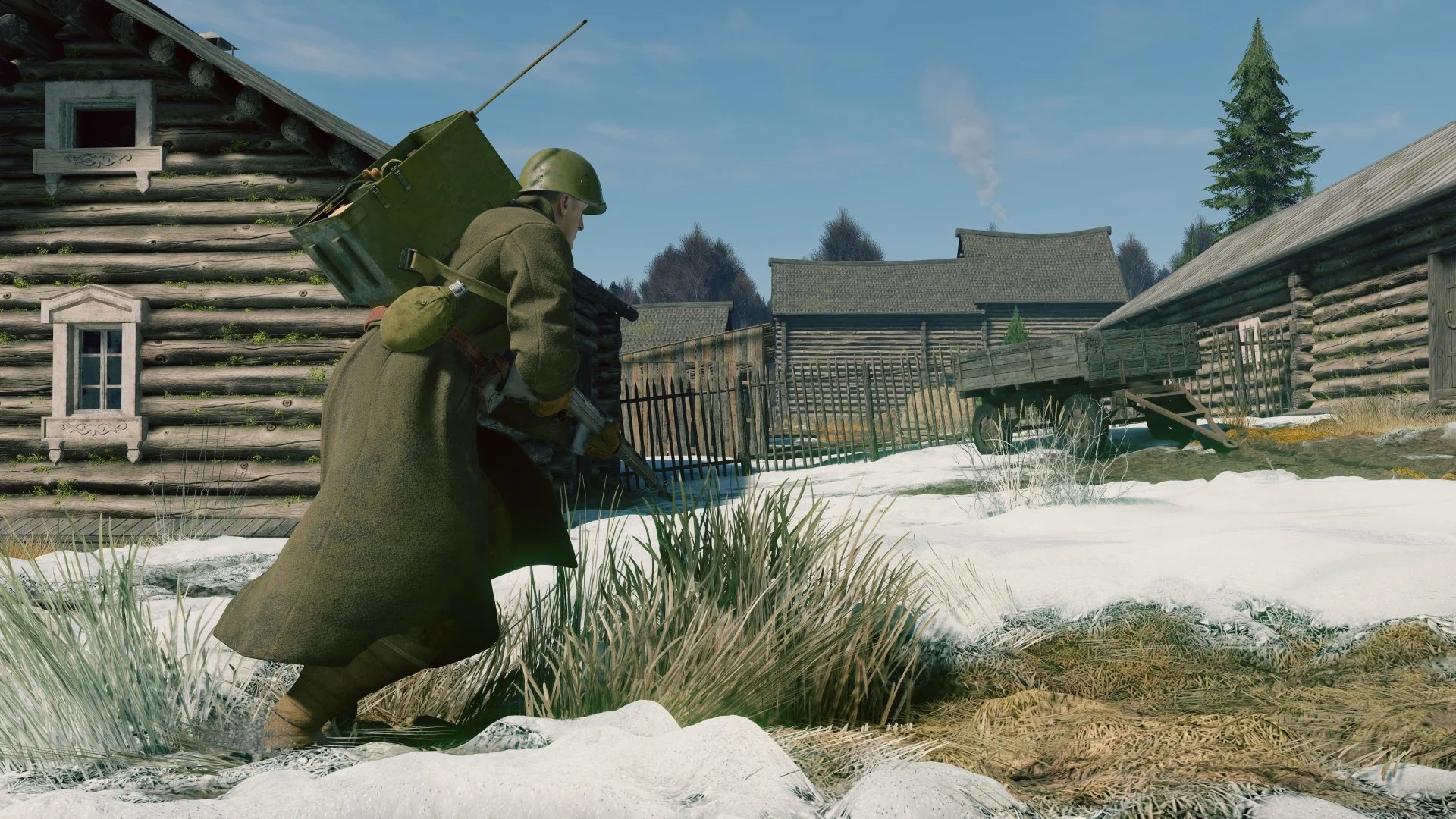 Enlisted is a free to play World War 2 game with two different modes each delivering a unique experience. The first is the traditional Squads mode where there are two teams and you control a group of AI soldiers. While the second is the Lone Fighters mode where there are no AI soldiers. This means you'll only see players and won't be able to switch soldiers like normal. Continue reading our guide below on how to unlock Lone Fighters mode.
How to Unlock Lone Fighters Mode in Enlisted
The Lone Fighters mode puts 50 real players into a match taking out all AI soldiers. This leads to 2 teams of 25 fighting it out with a couple of minor tweaks. In this mode, you can spawn on teammates that are part of your group. If you don't go into a game with any friends in your party, you'll be put into a random group. By clicking a number, 1-3 on the map, you can use them as a spawn point. So long as they're not near too many enemies.
The only way regarding how to unlock Lone Fighters mode is to reach campaign level 3. I'm not positive if you need to do it for each campaign, but I don't think this is the case. If anyone learns otherwise, feel free to let us know in the comments and we'll update this guide. Another change in this mode that's different from Squads is that you spawn as each individual soldier in your squad. This means that when that soldier dies, you'll need to switch to a different one in that squad. It seems as though soldiers may be permanently dead in the Lone Fighters mode.
Despite that idea, I can't imagine you wouldn't be able to respawn if every soldier you have dies. I haven't tested this yet as I've played the Lone Fighters mode and haven't had every squad completely die. If you know otherwise, we'll also update this article with new information. There doesn't seem to be a lot of content online for Enlisted yet, so we're trying to help everyone learn a thing or two.
If you're interested in seeing more of our Enlisted guides like the 10 Best Tips and Tricks or some useful ones below, head on over. We also have an Enlisted guide hub here listing all our guides worth visiting. And if you have any other questions you'd like help with, feel free to ask in the comments. We'll try to get back to you as soon as possible.

Jeff is a journalist with over 10 years of experience writing, streaming, and making content about video games. With an associate degree in journalism, he's a sucker for RPGs, survival games, roguelikes, and more.