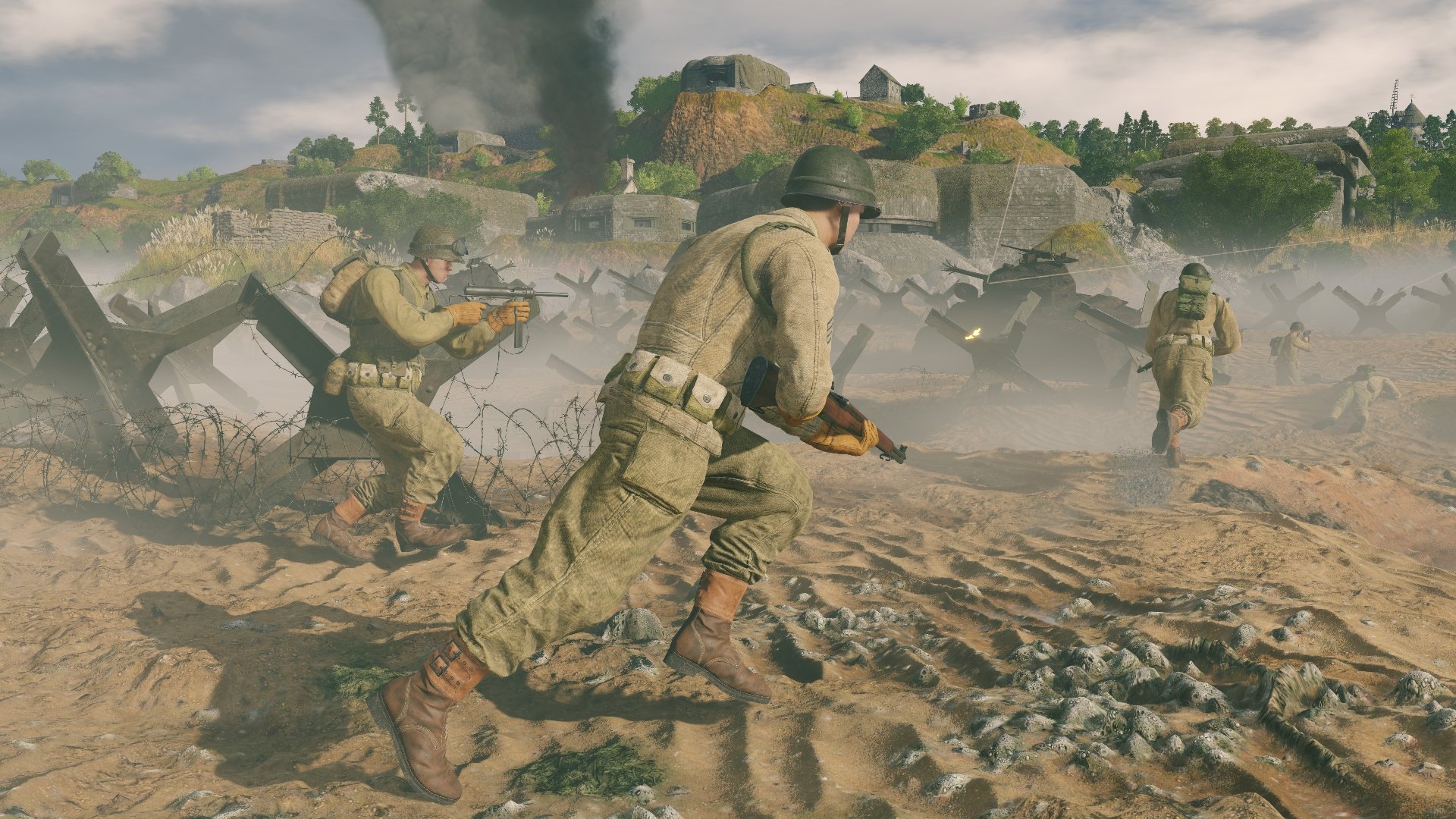 If you're playing the WW2 first-person shooter Enlisted and wondering how to turn off crossplay, this guide is for you. Before this game became available for everyone via open beta, it had crossplay across every platform. That means from Xbox to PlayStation, and PC too. However, they changed this by taking PC out of the equation during an update on March 17, 2021. Continue reading below for how to turn off crossplay.
How to Turn Off Crossplay in Enlisted
As mentioned above, PC players can no longer play with those on consoles. Which is odd since you'll sometimes see players with a controller in their name, in the kill feed. This could be a PC player using a controller, however. It's possible console players can enable playing with those on PC, but not vice versa. Regardless, depending on your platform, it's slightly different to turn it off.
Xbox – According to the developer, Xbox players will need to turn off crossplay in their account settings. This will unfortunately prevent you from playing with other platforms on every Xbox game. However, you can still revert your settings when you're done with Enlisted. You'll need to go through these settings to do it: Settings -> Account -> Privacy & Online Safety -> Xbox Live Privacy -> View Details & Customize -> Communication & Multiplayer. Then, select to block playing with people outside Xbox Live.
PlayStation – Using the cross-platform gameplay menu, you can either choose to play with only those on PlayStation or across several platforms.
Many players like to turn off cross-platform play because of unfair advantages between PC and consoles. However, in this case, since the two platforms can no longer play together, there's no need to turn it off. By doing so, you'll only be increasing matchmaking times making it slower for you to get into games. While I don't know how times are on consoles, PC times are relatively quick, fortunately. So I can't speak on how much of an impact this would or wouldn't make.
If you have any other Enlisted questions, let us know in the comments below and we'll try to help. Otherwise, be sure to visit our other useful guides like the 10 Best Enlisted Tips and Tricks or How to Get More Ammo. There are definitely some neat tricks that you wouldn't think of.