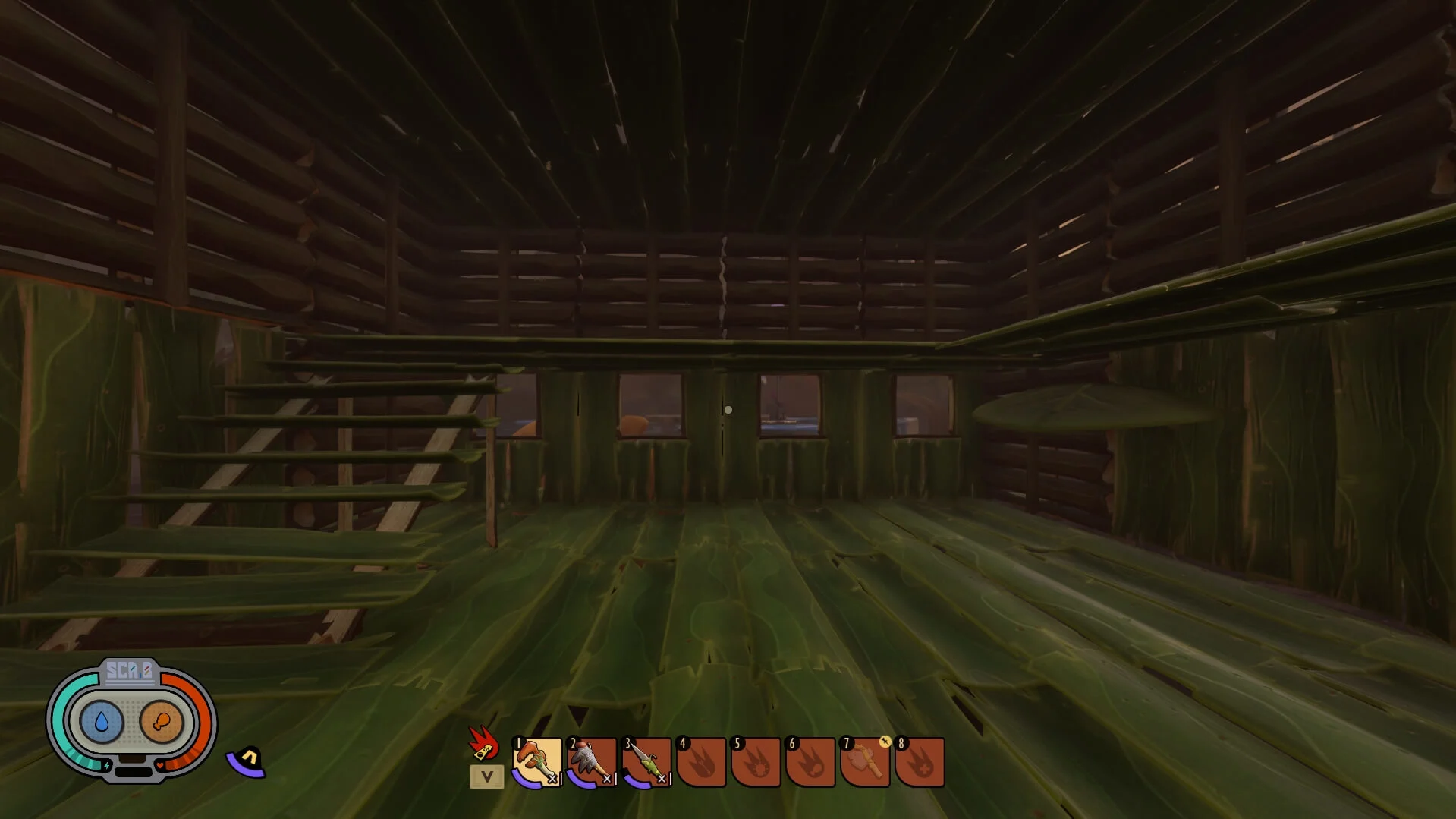 If you're wondering how to make floors in Grounded, this short guide will teach you how. Fortunately, it's nothing too complicated and only requires a little progression in the story. Disclaimer, minor story spoilers are below regarding the first and second (only) story missions at this time.
How to Make Grass Plank Floors
Once you've finished The Mysterious Device story quest in Grounded, you'll see a cutscene for a large explosion at the oak tree. Upon exploring closer for the latest quest, you'll stumble across a secret laboratory beneath the oak tree with a talking robot inside. Right next to this robot named BURG.L, you'll see a "Grasslands BURG.L Chip" on the floor near him. Pick this up and talk to BURG.L about exchanging it for new recipes.
In order to gain new recipes like grass plank floors, you'll need to spend the purple Raw Science currency. Grass floors are underneath the Multi-Story Bases chip that you can buy for 1,000 Raw Science. Information regarding the chip is shown in the screenshot below.
How to Make Clay Floors
And if you'd prefer to build using clay floors instead, you'll need to find clay first. Any large body of water on the Grounded map, such as in the southeast and northwest corner, will have deposits of clay. However, if you're still not sure where to look, our guide here explains with a screenshot of the location. Just remember, clay floors function as foundations instead and cannot be built in the air.
While you're here, be sure to check out some of our other Grounded guides regarding how to upgrade your tools and every armor set bonus currently in the game. Or if you're simply just wondering where to find more Quartzite, we've also got you covered.
---
Grounded is available in Early Access/Xbox Game Preview as of July 28, on Xbox One and PC. It's also on the Xbox Game Pass at the time of publishing this article for both Xbox One and PC. Eventually Grounded will be available on the Xbox Series X too.

Jeff is a journalist with over 10 years of experience writing, streaming, and making content about video games. With an associate degree in journalism, he's a sucker for RPGs, survival games, roguelikes, and more.