The fast-paced action of the competitive modes in Disintegration is tough if you're not prepared. Get ready to blow up gravcycles and crewmen with our top 10 tips and tricks for beginners. There's no need to start at a disadvantage!
The open technical beta ran from January 31 at 1 p.m. ET to February 1 at 2:59 a.m.
Tip 1 – Take Advantage of Dodging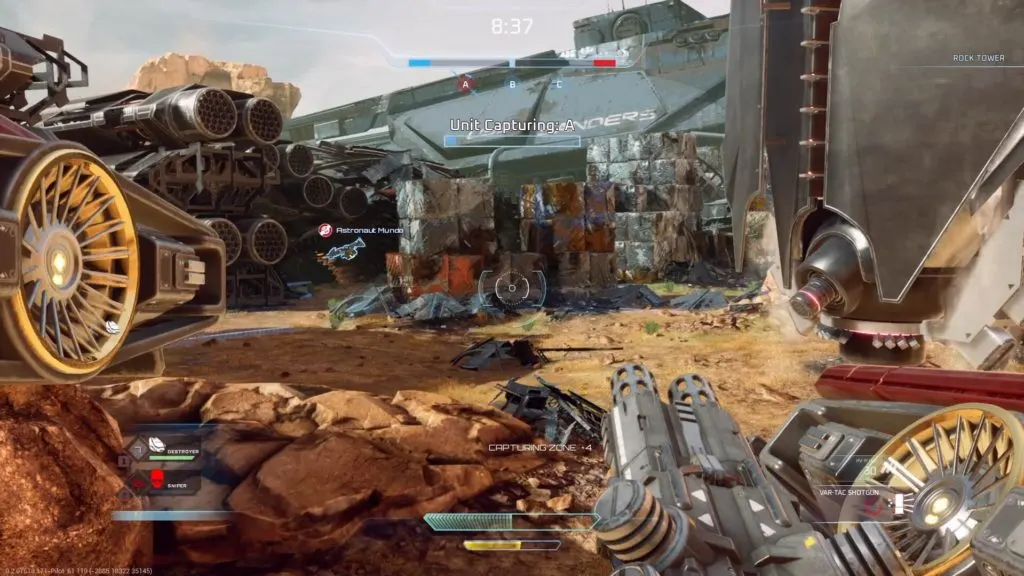 The tutorial for Disintegration teaches you how to dodge by boosting in any direction. However, after playing against others in the closed technical beta for hours, many people still don't use it. Make sure you take advantage of dodging. The boost is a great way to get an edge over someone mid-fight, especially if it's a one on one. Even if you miss a few shots after boosting, you're more likely to make them miss even more.
Don't forget that you can boost/dodge backward while looking forward.
Tip 2 – Position Your Units Tactically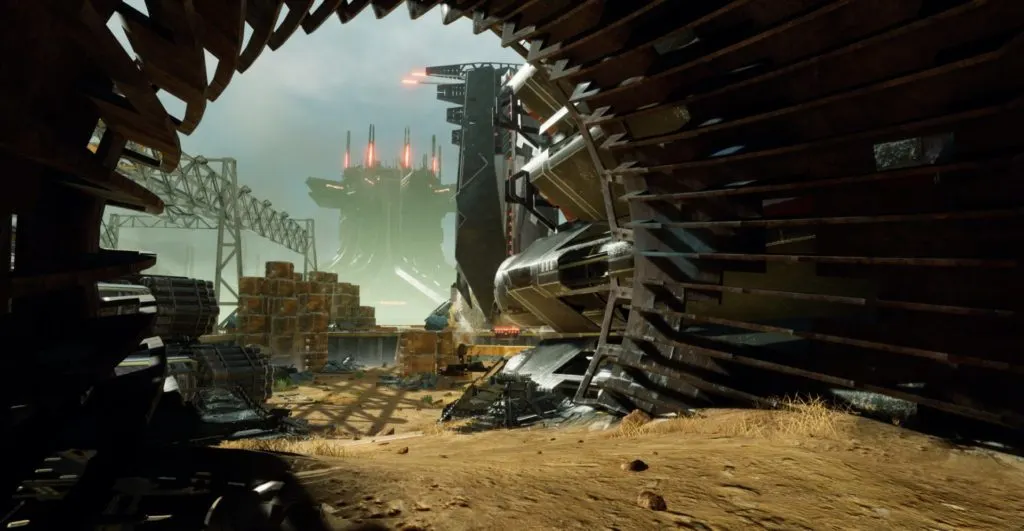 I have a feeling the campaign will emphasize using units tactically. In the meantime, it's important to utilize your crew as much as possible. The current maps in Disintegration have a lot of chokepoints where you can set up ambushes with your units. While the AI enemy units are bound to target yours, player gravcycles might not notice them if they're well placed. If the enemy is focused on you, they might not see your units off to the side.
Tip 3 – Units Are the Objective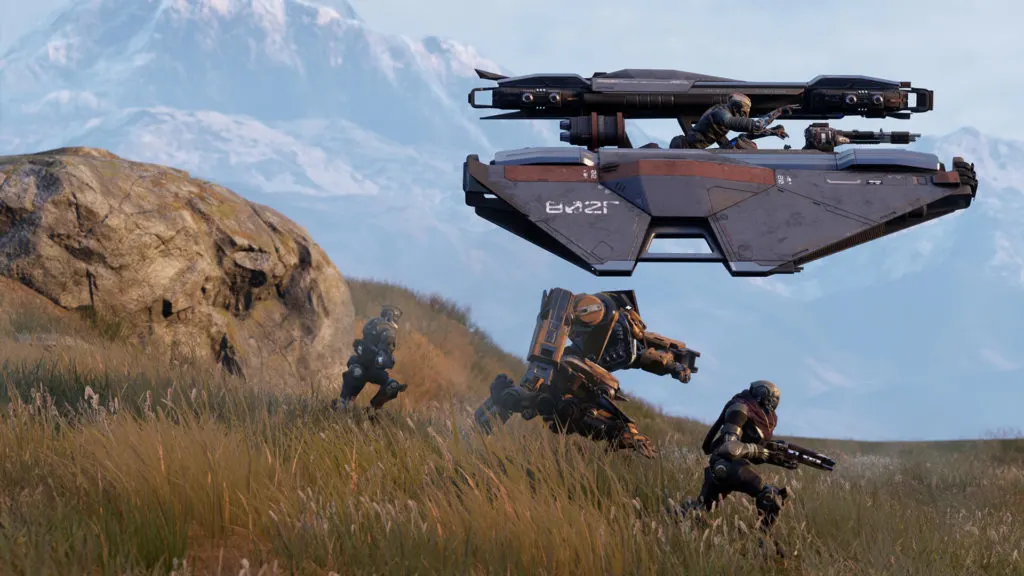 This tip might sound a little silly, but it's true. The RTS elements of Disintegration lean heavily into the AI units being important. For the purpose of our competitive multiplayer modes, they're the primary way to complete objectives. In the Zone Control mode, units are needed to capture Domination-like points. In the Retrieval mode, units are required for transferring a bomb known as a core.
So even if other players are getting tons of enemy kills, it's still important to go after enemy units. You're limiting their damage potential and objective play by knocking out those little guys.
Tip 4 – Secondary Weapons Are Game-Changers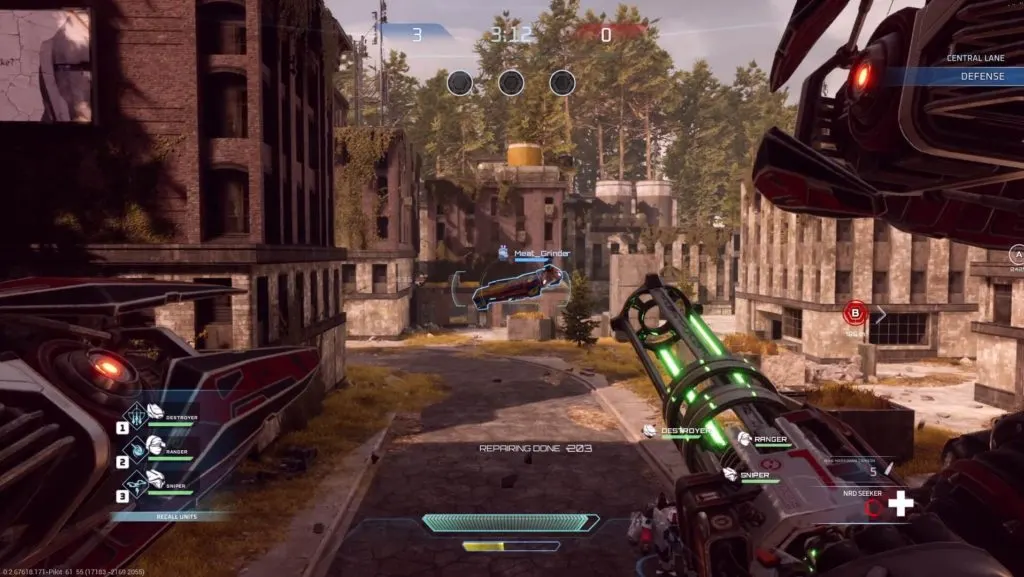 This tip is mostly in the title. While not every crew has a secondary weapon, the ones that do are worth taking advantage of. Whether it's Tech Noir's healing secondary or the Lost Ronin's nasty homing rockets. The secondary weapons often pack a punch or provide great support. If you don't know much about the different crews/classes yet, head over to our guide describing them here.
Tip 5 – Hold Shift To Hover Above Max-Height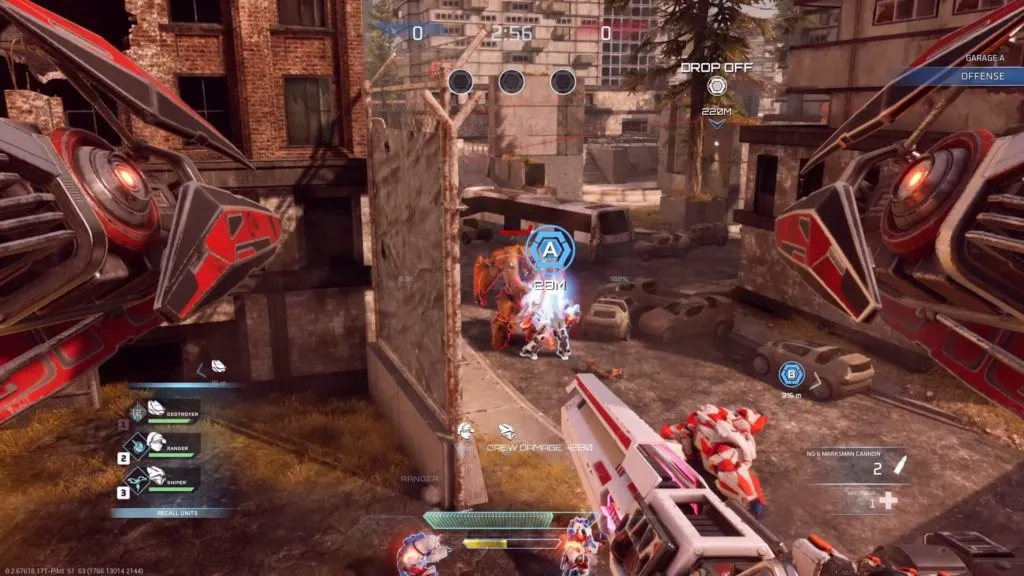 By holding shift on PC to raise your gravcycle, you can rise slightly above the max-height. If you let go when reaching max-height, the game lowers you a little bit. However, you can take advantage of this little trick and reach areas that other players can't. Usually, the areas aren't all that great, but it's neat to hop on rooftops on the Low Town Retrieval map.
The same tip applies to console players as well.
Tip 6 – Certain Weapons Can Zoom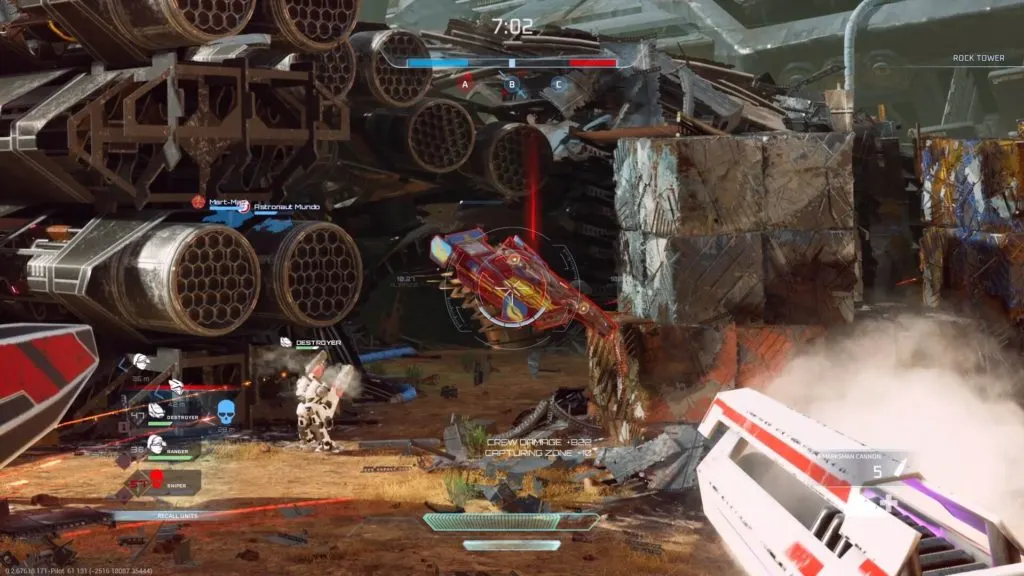 Always check if your weapon has a zoom/scope because it's easy to miss. A long-range crew like Tech Noir excels with their scope for sniping. However, there are still plenty of other crews and weapons that have a zoomed-in option for great opportunities. By default on PC, middle click zooms in.
Tip 7 – Use Elevation to Your Advantage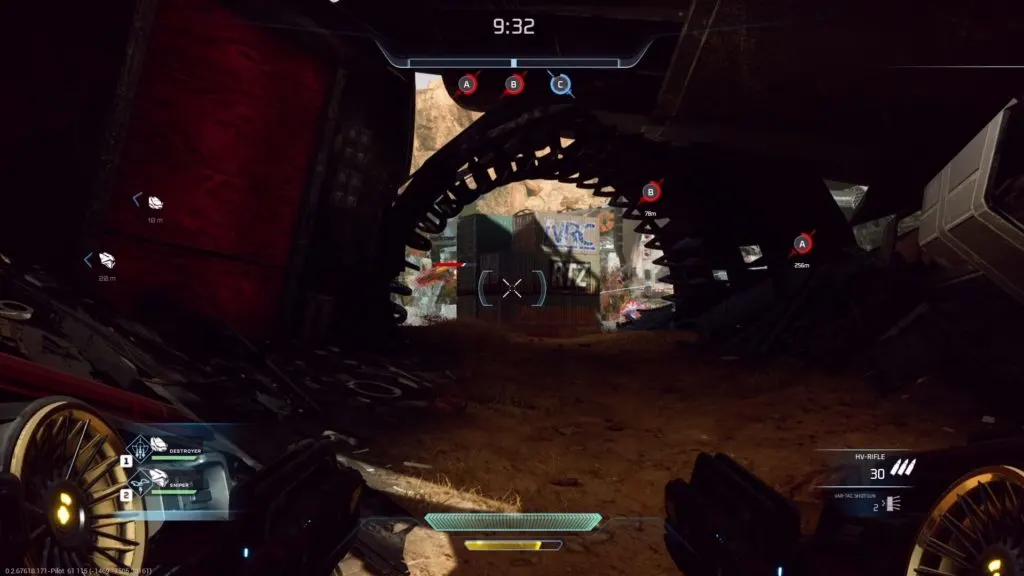 I mentioned rising above max-height, but I didn't get into the details about using elevation. What makes Disintegration extremely satisfying when you get the hang of it is the mobility of every character. Even the slow tanky ones. If you combine boost dodges with lowering and raising your elevation, people will miss the majority of their shots on you. Aside from dodging attacks, you can also keep hidden from enemies by staying low.
Also, it's a decent way to prevent teammates from bumping into you. Tight areas are easier to fight when everyone is aware of their surroundings.
Tip 8 – Slow Fields Are Overpowered on Retrieval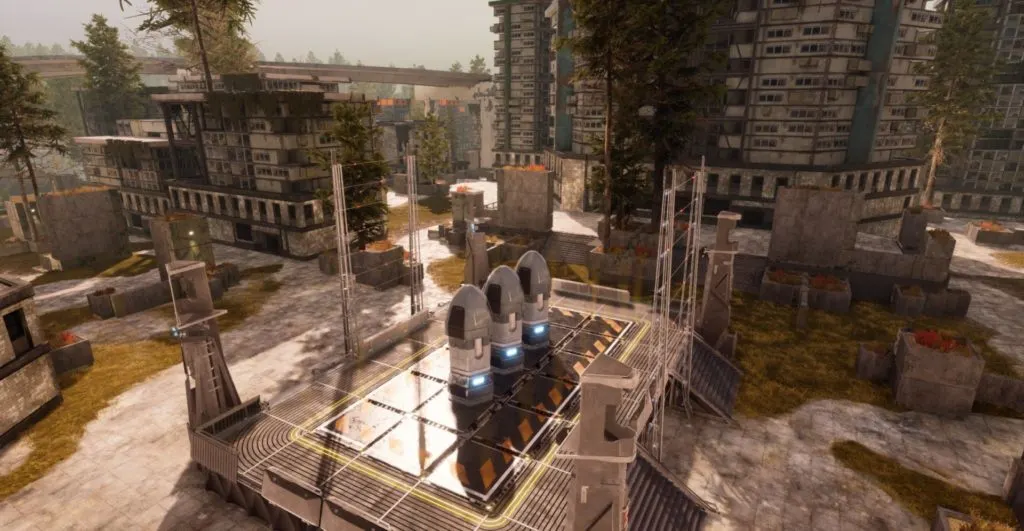 The Slow Field ability that certain units have is incredible for the defense side in the Retrieval mode. The Retrieval mode revolves around an offense team carrying a bomb to the center of the map. However, the Slow Field ability creates a large area that practically stops units. This works as a great opportunity to obliterate the bomb carrier.
Tip 9 – Coordinate With Your Team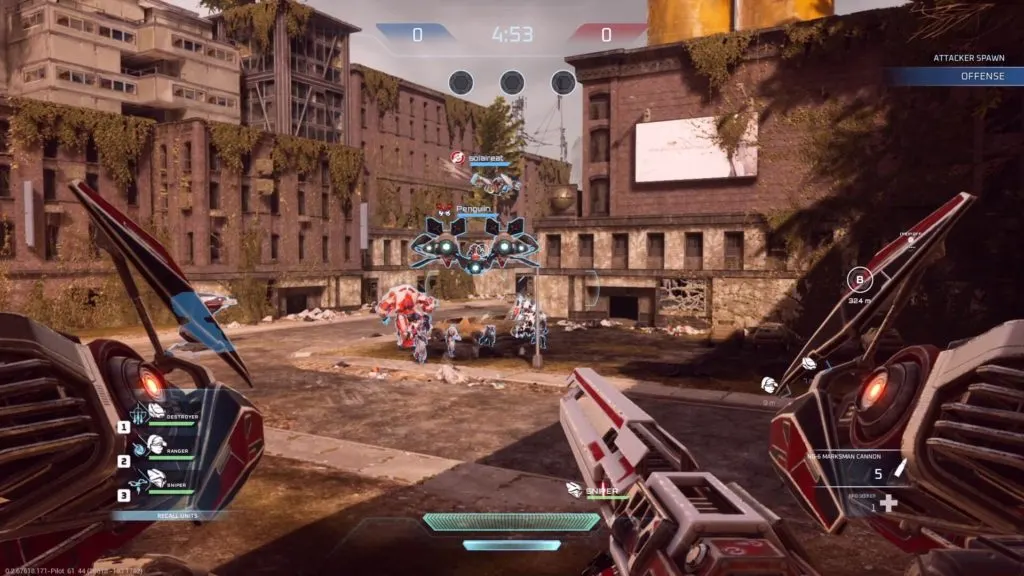 Anyone that's played a multiplayer game before knows it helps to work together. Disintegration is no different in that all communication truly helps. Whether you use voice chat or text, there are moments when it's good to coordinate who is going where or what's going on. The fast-paced action of 5 vs 5 is constantly changing and people who coordinate will handle the best.
Something as simple as a team coordinating who goes where on the Retrieval mode is huge.
Tip 10 – Prioritize Two Zones in Zone Control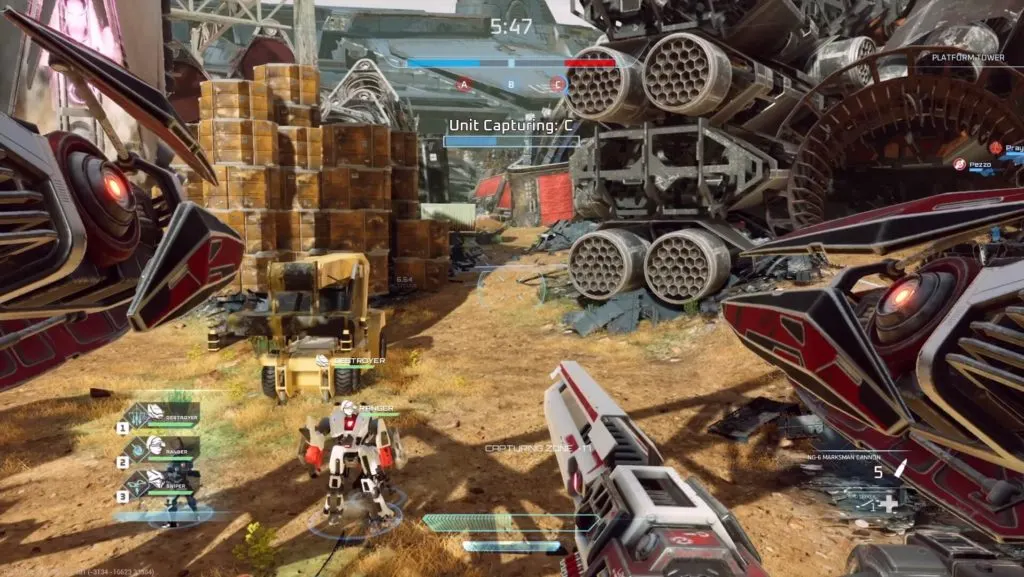 This tip works with any Domination type mode in competitive games. The Junkyard map on Zone Control has three points for capturing and holding over time to earn points. If your team can coordinate in defending two of the three zones, you're going to win over time without spreading yourself too thin. However, it does pay off to switch zones when one gets overrun.
---
I hope these beginner tips help you get a grasp of what to expect. If you're not sure what class to play yet, we've got another guide here that quickly describes each one. And if you have any tips for new players, be sure to comment below!
Disintegration is coming to Xbox One, PlayStation 4, and PC via Steam sometime in 2020.
A beta key for Disintegration was provided by the publisher.

Jeff is a journalist with over 10 years of experience writing, streaming, and making content about video games. With an associate degree in journalism, he's a sucker for RPGs, survival games, roguelikes, and more.