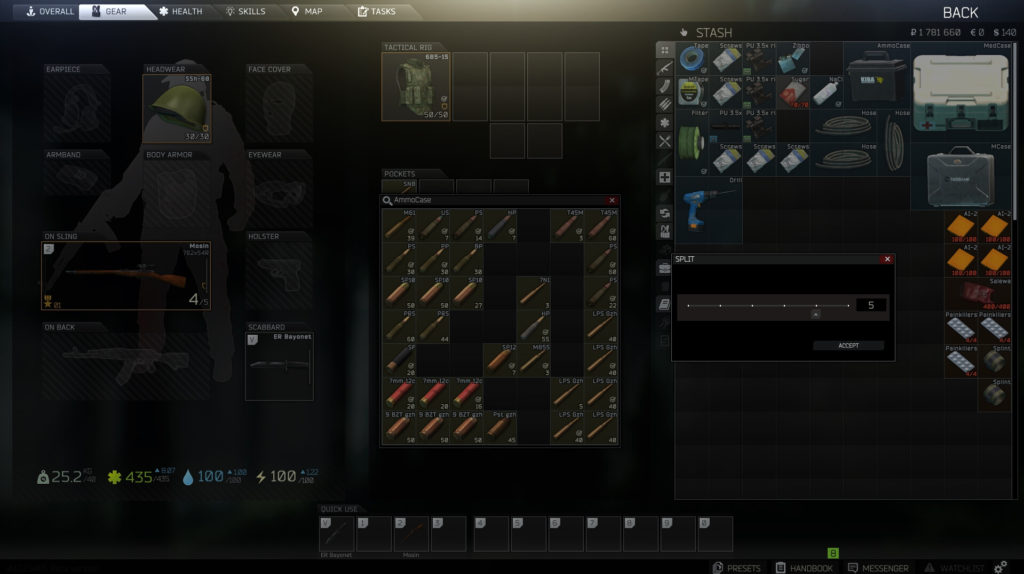 If you're not sure how to split ammo in Escape from Tarkov, don't worry, I'm here to help!
Ctrl+Click and Drag to Split Ammo
Splitting ammo in EFT is as simple as pressing "ctrl" and clicking a stack at the same time, while dragging to another slot. It doesn't matter if you do this during a raid, outside of a raid, in your stash, in a container, etc. You can split stacks of ammo from anywhere.
Once you ctrl+click and drag a stack of ammo or any other stackable item, it will pop up a menu asking how much you want to split. The number that appears is how much you're transferring out of the stack you dragged from.
Knowing how to split ammo is always useful so you don't bring too much into a raid by accident. No need to bring a ton when you're reloading a rifle one by one per bullet. Unless you plan on being in a raid for a long time.
---
If you need help with anything else, as always, feel free to comment below and we'll help you out! In the meantime, take a peek at our 10 Best EFT Beginner Tips here.