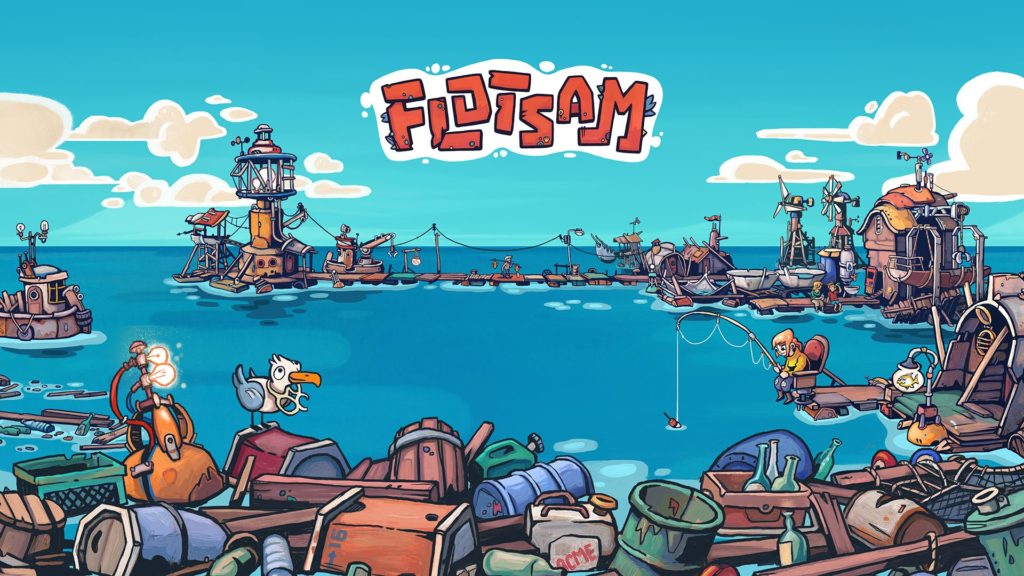 The latest Flotsam update adds new landmarks to the ocean alongside a lot of basic changes. Developer Pajama Llama Games is ironing out the basics of Flotsam before focusing on major content patches according to their blog update,
"We've taken some time to strengthen the foundation of the game, which is the drifter AI," Pajama Llama Games wrote. "This allows us to build on a stronger base for the upcoming content patches."
Update 0.2.0 has a variety of basic changes such as:
Buildings and boats are now nameable.
Larger map size.
Scrapsmith visual changes.
UI improvements
Optimization fixes to improve performance.
The full patch notes are available on Steam via their blog update.
New Flotsam Landmarks
The new landmarks players can sail their base to include a church, overgrown boat, freshwater oasis, and metal wreckage. Each is a new opportunity for resources and research for certain. If you hop in Flotsam and visit a new landmark, comment below on what you think of it. Need help getting to those new landmarks? Check out our 15 Flotsam Tips and Tricks to Survive.
Flotsam Roadmap
For those wondering what major content is planned for Flotsam, the roadmap is available above. This isn't a new image from the one shown on October 1, 2019. If anything changes, we'll be sure to report on it here at Slyther Games.
Take advantage of our Tips & Tricks guide if you're looking for a helping hand. We also have a short and sweet guide here on the different traits each Drifter can have.
---
Flotsam is available on Humble Bundle and Steam Early Access as of September 26, 2019.
Disclaimer: Certain links in this article may contain affiliate links where purchases may provide a small commission to Slyther Games. Our affiliate policy is here.

Jeff is a journalist with over 10 years of experience writing, streaming, and making content about video games. With an associate degree in journalism, he's a sucker for RPGs, survival games, roguelikes, and more.