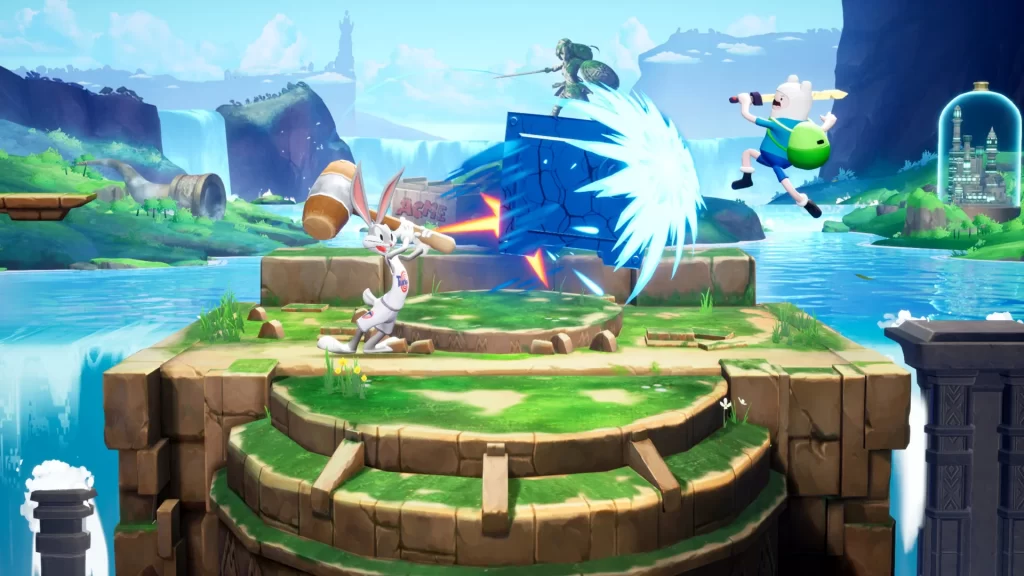 MultiVersus is a fighting game where each character has their own class/role alongside other tags as well. Examples include vertical and horizontal giving players an idea of how that character plays. However, there's one undefined tag that has players wondering, what does Experimental mean?
Despite the developer not outright giving a definition to each class in MultiVersus, we can figure out their playstyles. Such as knowing that a Tank can take a beating or that the Support class is for helping your teammate.
What Does Experimental Mean in MultiVersus
When the open beta first released we had two Experimental characters, Iron Giant and Lebron James. As previously mentioned, this isn't their class but rather just a tag you can see when picking either. Similar to the Recommended and Expert tag above certain characters as well.
After doing a little bit of digging, I've heard that Velma at one point before the open beta also had the Experimental tag. This implies that it likely means what most of us think. It's a character that the developer is still working on and figuring out how they fit in MultiVersus.
Since it was a temporary tag for Velma, it's likely going to be temporary for Iron Giant and Lebron James. While the developer will always tweak and balance how each character works, these ones are likely to change frequently. Or at least until they're in a good spot that the Experimental tag can be removed.
It's no surprise that Iron Giant has the tag since they're a wildly different character compared to the rest of the roster. Especially with their massive size making for a unique playstyle, regardless of being a Tank. And in the case of Lebron James, this is likely since they're a new character that the developer wants to see how players will use.
Will Rick and Morty Have the Experimental Tag?
Small Update (9/2/22): While Rick hasn't been released yet, the developer did release Morty with the Experimental tag. At this time, Iron Giant and Lebron James also still have it. Which isn't too surprising especially with Iron Giant being a unique character.
Original:
I'm curious to see if Rick and Morty will release with the Experimental tag as well. I could see it going either way since it's possible the developer is confident with their balancing. And it of course depends on how complicated of a character either of them are. If they have something extremely unique or odd that changes up MultiVersus, then we're likely to see that tag.
Regardless, that's all there is to this short guide on what does Experimental mean in MultiVersus. It's possible the developer, Player First Games, may come out with more information at a later time. If so, we'll try to update this guide to reflect it. Otherwise, be sure to visit some of the other guides below that we've written.

Jeff is a journalist with over 10 years of experience writing, streaming, and making content about video games. With an associate degree in journalism, he's a sucker for RPGs, survival games, roguelikes, and more.