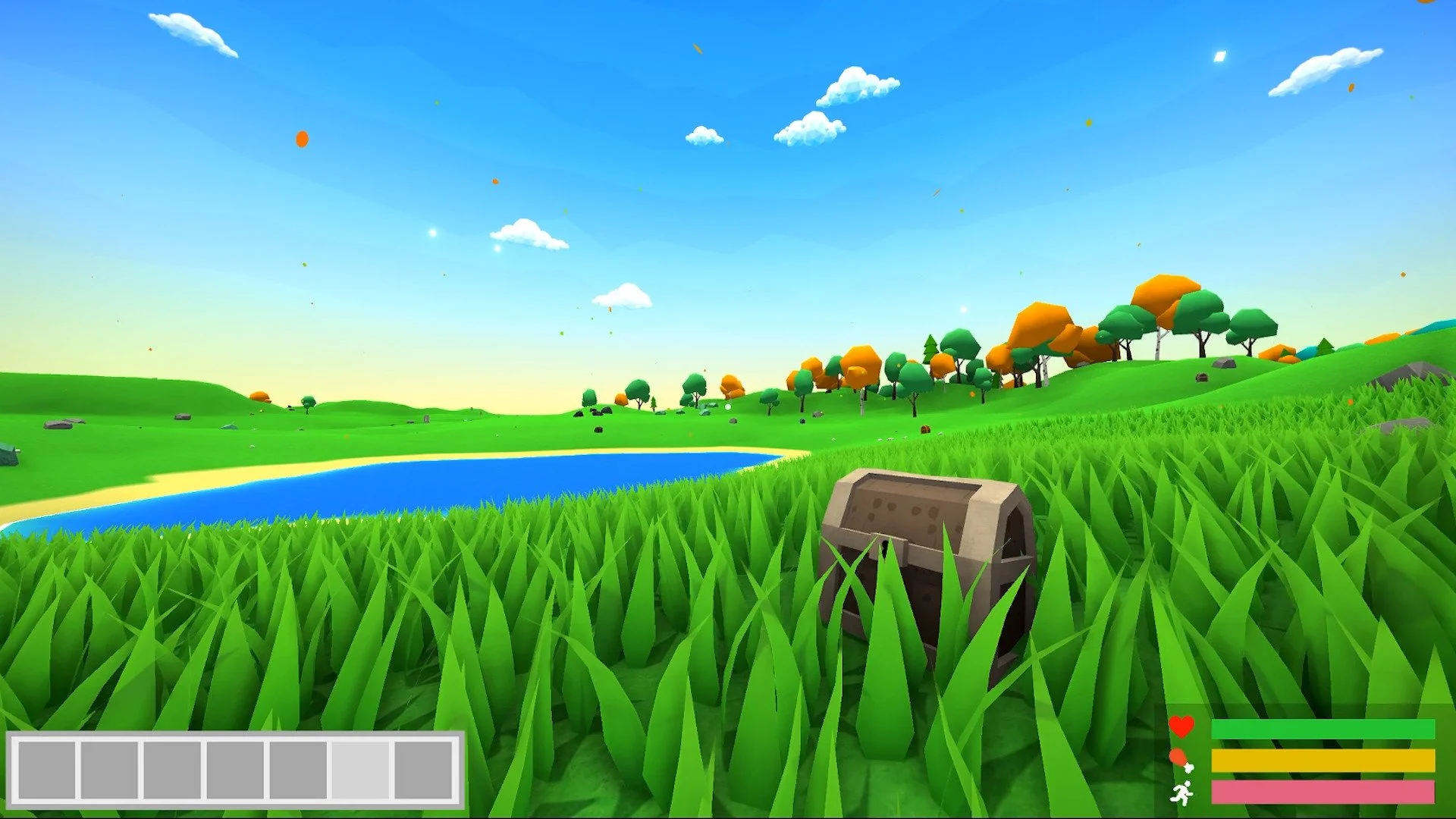 Muck is a survival roguelite with all sorts of items to craft to help you stay alive. When you're first starting out, you'll want to make tools so you can get resources a little more easily. One tool you may be wondering how to make after seeing that it's available is the Shovel. While the recipe for making a Shovel is known, it's not currently craftable in Muck.
How to Make a Shovel in Muck
As mentioned in the intro, the developer hasn't implemented the Shovel in-game yet. With that said, you may still see a notification appear that says it's now unlocked for crafting. It's possible this may be added at a later time in upcoming updates. However, as explained in our guide on shields, this isn't the only item that doesn't exist right now.
If you're still curious what the recipe is for crafting a Shovel, we've tracked down a Steam guide that says it takes 5 Bark, 5 Wood, and 5 Stone to create. You can supposedly craft it at a Workbench as well. My guess is that if developer Dani ever adds it to Muck, it will probably still require these items and be craftable at a Workbench.
While it's supposedly used for digging up sand and dirt, how do you think the Shovel will be used? Will we be able to place dirt or sand for terraforming the ground? Or if it will be more toward other recipes such as placing sand in a Furnace and getting Glass. I know many games that have done terraforming have run into lag issues, so my bet is more on something like Glass.
But I have no idea what you'd use dirt for as an item. Who knows, maybe Dani will create a farming system for planting your own food. However, it's pretty easy to get food in Muck right now, so that would require a change for it to be worthwhile. Not to say it wouldn't still be a neat feature to add.
If you have any other questions, feel free to comment below the article and I'll try to help out. Otherwise, be sure to visit the Muck guide hub for more useful tips and tricks. I've listed a few guides below that may teach you something new as well.

Jeff is a journalist with over 10 years of experience writing, streaming, and making content about video games. With an associate degree in journalism, he's a sucker for RPGs, survival games, roguelikes, and more.