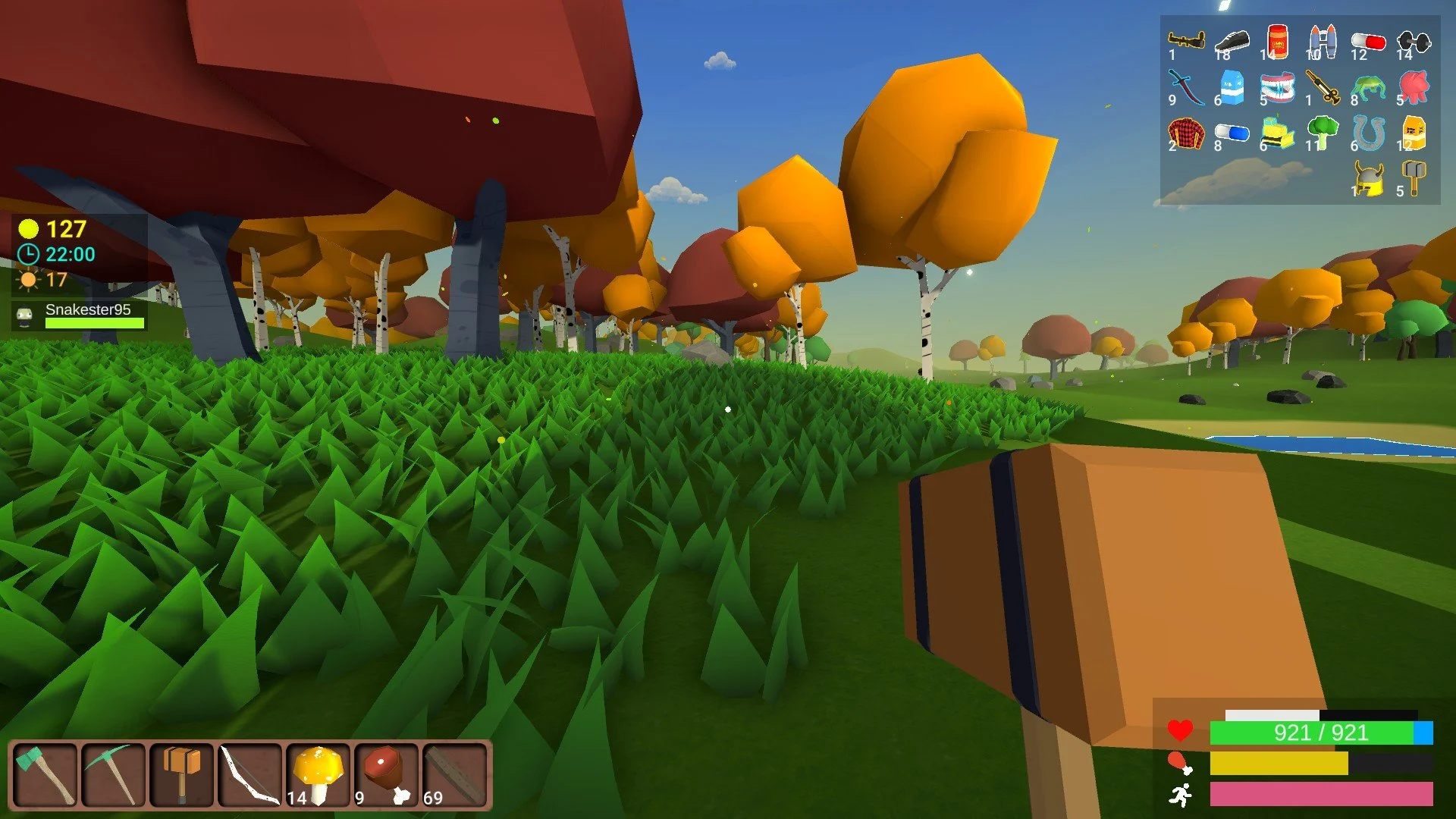 If you've been playing the survival roguelite game Muck, you may have heard about a powerful hammer weapon. This is the Chunky Hammer which deals the most damage but has a slow attack speed. Continue reading our guide below for how to get the items to make it and which crafting station you need to use.
How to Make a Chunky Hammer in Muck
Fortunately, there isn't anything too crazy to make the Chunky Hammer weapon. It simply requires a little bit of luck and a lot of power for taking out the Big Chunk boss multiple times. The Big Chunk boss has two rare drops, with one being much rarer than the other. While we don't know the exact chances, you'll need to get 15 Chunkium Ore and 1 Hammer Shaft.
After killing plenty of Big Chunk bosses, I've gotten Chunkium Ore frequently. This makes it easy to get a nice set of Chunkium armor going. But, you may need to do some grinding before you get a lucky Hammer Shaft drop. After smelting your Chunkium Ore into bars at a Furnace, you'll need an Anvil to craft the Chunky Hammer.
By this point, you've likely already got a Furnace and Anvil, so this shouldn't be too tough. If you're still struggling with the start of Muck, our beginner guide helps you get past the first few days. With that said, as long as you have 15 Chunkium Bars and 1 Hammer Shaft in your inventory, you can create the Chunky Hammer at an Anvil. Once you've gotten both resources, the recipe will reveal itself under the Weapons tab.
According to the community, the Chunky Hammer has 100 Attack Damage and 0.95 Attack Speed. While this does make it the strongest weapon in Muck, it's also the slowest. Fortunately, by the time you have it, you'll probably already have plenty of buffs to offset it. But, in some cases, you're better off with a faster weapon to simply trigger certain buffs. Such as Knuts Hammer or the Sniper Scope.
Those two buffs tend to work better with an Adamantite Sword or Wyvern Dagger if you're lucky. I haven't had much luck in getting the Wyvern Claws to drop. Developer Dani hid a bunch of rare items in Muck that are powerful if you know how to use them. For example, there are all sorts of elemental balls you can take advantage of too.
For more Muck guides here at Slyther Games, we've put together a few that are listed below. They may teach you something new, but they're primarily for answering common questions people have in the community.

Jeff is a journalist with over 10 years of experience writing, streaming, and making content about video games. With an associate degree in journalism, he's a sucker for RPGs, survival games, roguelikes, and more.