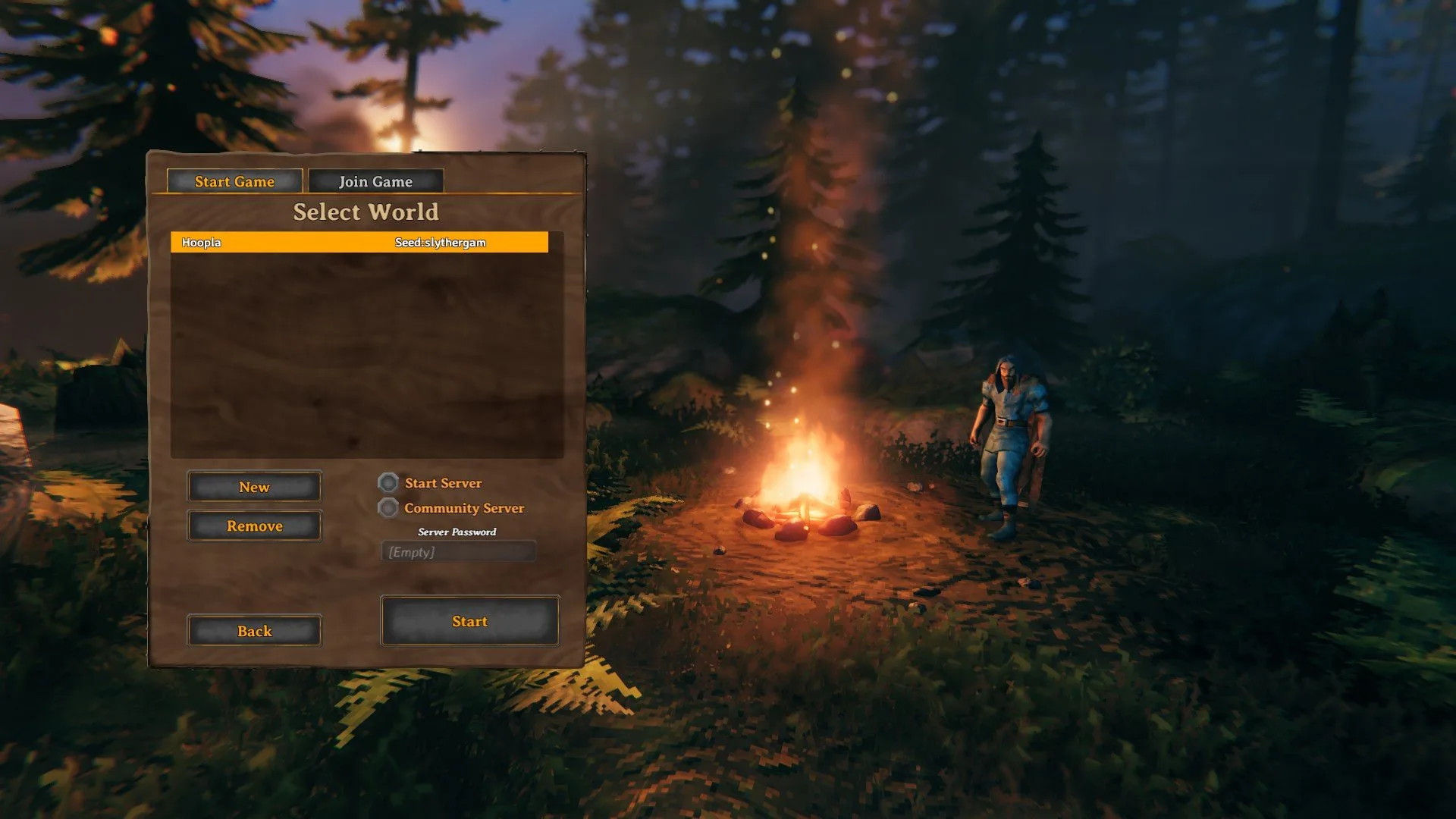 If you're playing Valheim for the first time and setting up a server, you may see the Community Server option. Our quick guide explains what a Community Server is, how to find them, and how to host your own Dedicated Server too. Click any link in the table below to find what you're looking for. And if you're having issues, feel free to comment below the article for help.
What is a Community Server in Valheim?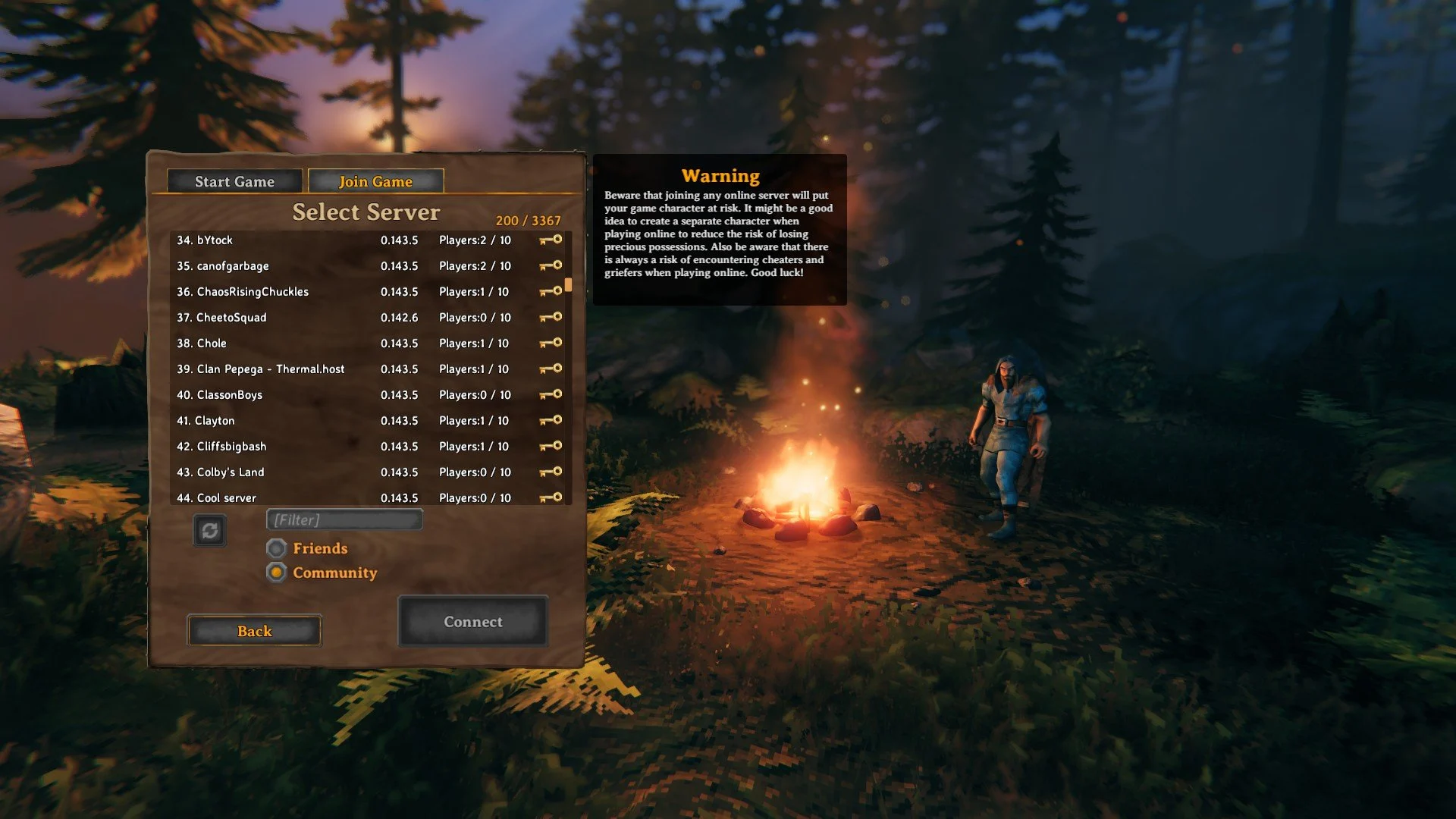 All Community Servers in Valheim appear in a server browser list for anyone to join so long as your internet is set up properly. After creating or picking your character, you can click the "Join Game" tab and then filter by Community if you check the box near the bottom of the browser. This will show every server hosted by anyone playing Valheim. The current state of the game requires every online server to have a password which is represented by the key to the right of a server name.
How to Create a Community Server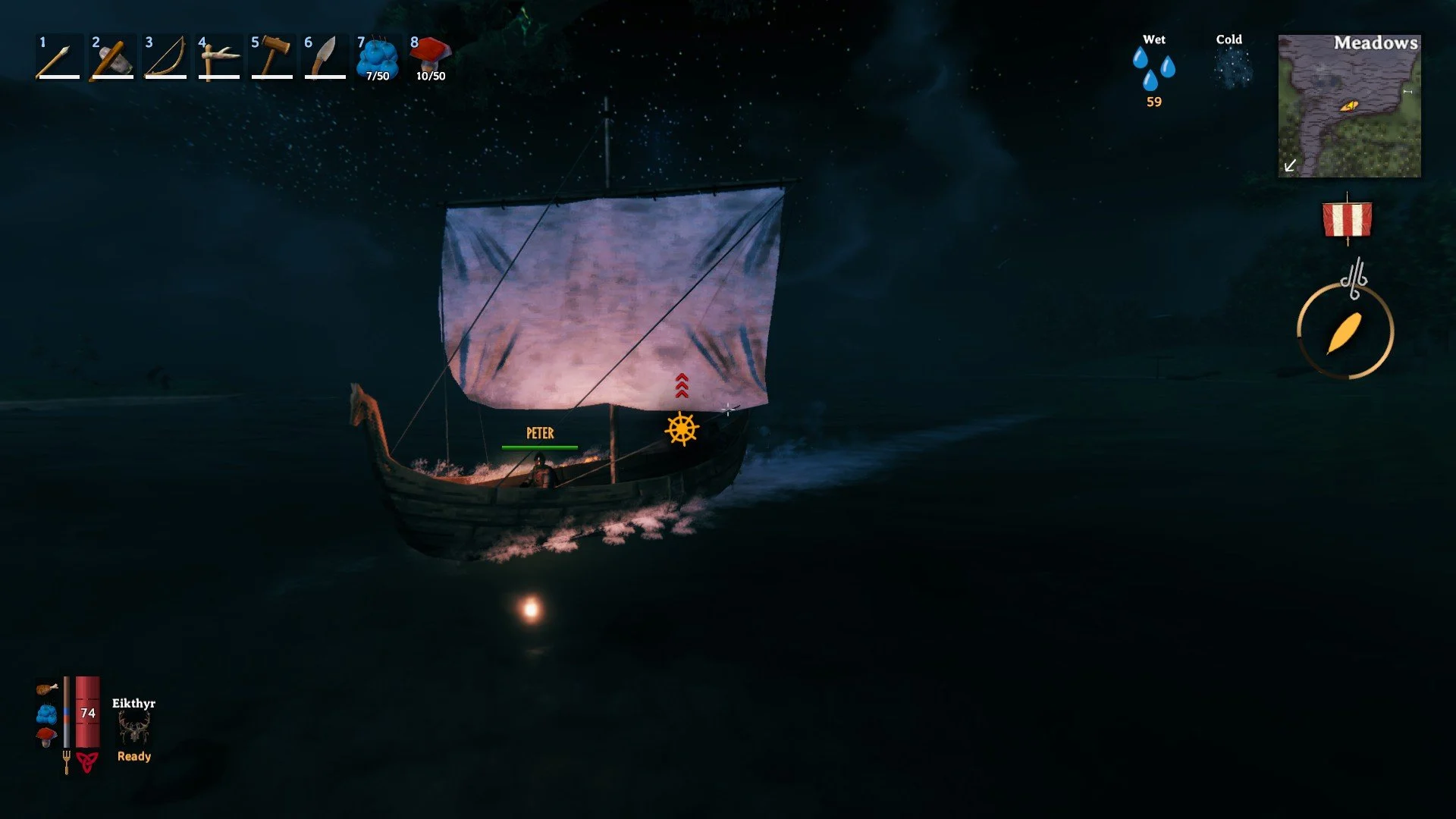 If you want to start your own Community Server/world, this is relatively simple. Once you've created a world, you can start it as a Community Server or a normal one instead. All you need to do is select it from the Start Game tab, then check the two boxes, "Start Server" and "Community Server". As mentioned above, you'll need a password for your server as Valheim doesn't currently allow password-free servers. This could change at a later time, but is likely in place to avoid griefing.
If you'd prefer to make a server for only your Steam friends to join, pick your world in the list and then check the "Start Server" box. Anyone on your Steam friends list will then see it in the "Join Game" tab under the Friends filter. If you don't check the "Start Server" box and click the start button, you'll likely have a solo server that nobody can join.
Warning About Community Servers
When you click the "Join Game" tab, you may notice a warning that appears regarding online servers. Because of how Valheim works, your character can move between servers with all of their loot on them. Therefore, if you join a server with hackers or players looking to ruin your experience by griefing, you may lose items. This is why the developer recommends creating a new character to play with others online or to trust who you're playing with.
The last thing you want to do is join a random server, get killed, and then lose all your valuable items. So make sure you know who you're joining or at least prepared to lose items when going online. For a quick tip, you can always stash your loot on your own world before joining someone's server.
How to Host a Dedicated Server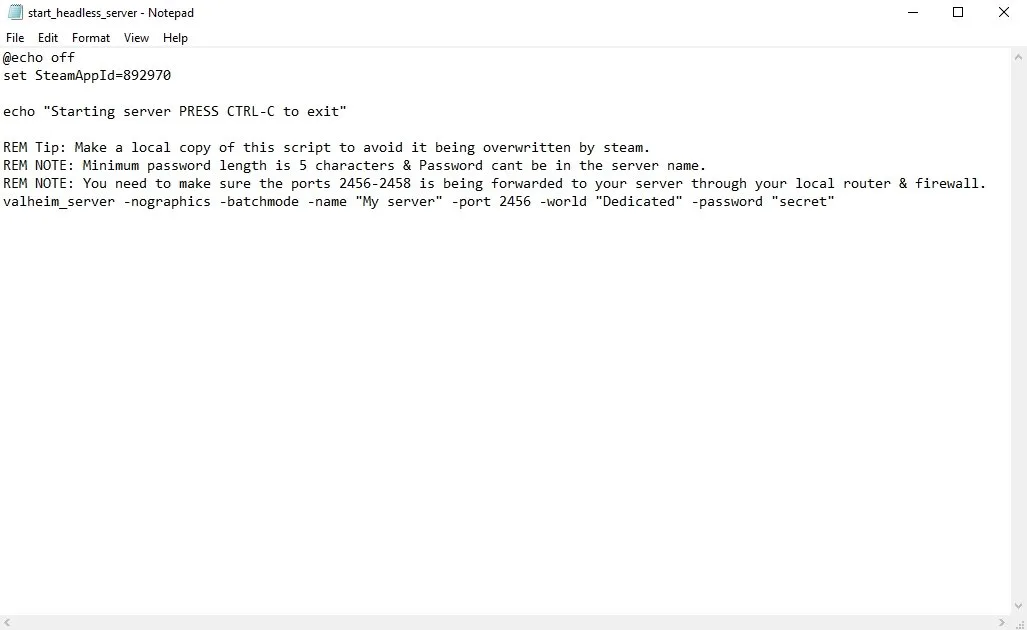 If you want to create a dedicated server for Valheim, here are some quick instructions on how to do so. Quick disclaimer, I haven't created a dedicated server for it myself yet. The above screenshot is regarding the "start_headless-server.bat" file mentioned below.
Download Valheim Dedicated Server in your Steam library
Find the "start_headless_server.bat" file under, Steam\steamapps\common\Valheim dedicated server. The other way to find this quickly is right-click Valheim Dedicated Server in your Steam library, then click Browse Local Files under Manage.
Edit "start_headless_sever.bat" using Notepad. You can make a backup copy of this file before editing it to be safe.
This file has a few settings for basic server information and port forwarding:

Edit the quoted area to change the server name: -name "My Server"
Edit the quoted area to change the server password: -password "Secret"
Edit the quoted area to change the world name: -world "Dedicated"
The port is set to 2456 by default for port forwarding purposes.

Save the file with your changes.
Start Valheim Dedicated Server on Steam.
In order to join dedicated servers, you'll need to use Steam's server browser. When your Steam window is open, click View at the top, then Servers, to reach the browser. Afterward, go to the Favorites tab, where you can press the "Add a Server" button to add a server IP. So long as the server is set up properly, you can then join the server from this browser. Hosts should be able to join from the Valheim server browser, however. And if you're trying to join a friend already on a dedicated server, you can use the Steam friends list.
If you have any questions regarding Community Servers or Dedicated Servers in Valheim, feel free to ask in the comments below the article. Take a look at our guide hub here for more Valheim tips and tricks.
---
Valheim became available for PC on Steam Early Access on February 2, 2021. It's an open-world survival game inspired by Viking culture with multiplayer from 1 to 10 players.

Jeff is a journalist with over 10 years of experience writing, streaming, and making content about video games. With an associate degree in journalism, he's a sucker for RPGs, survival games, roguelikes, and more.