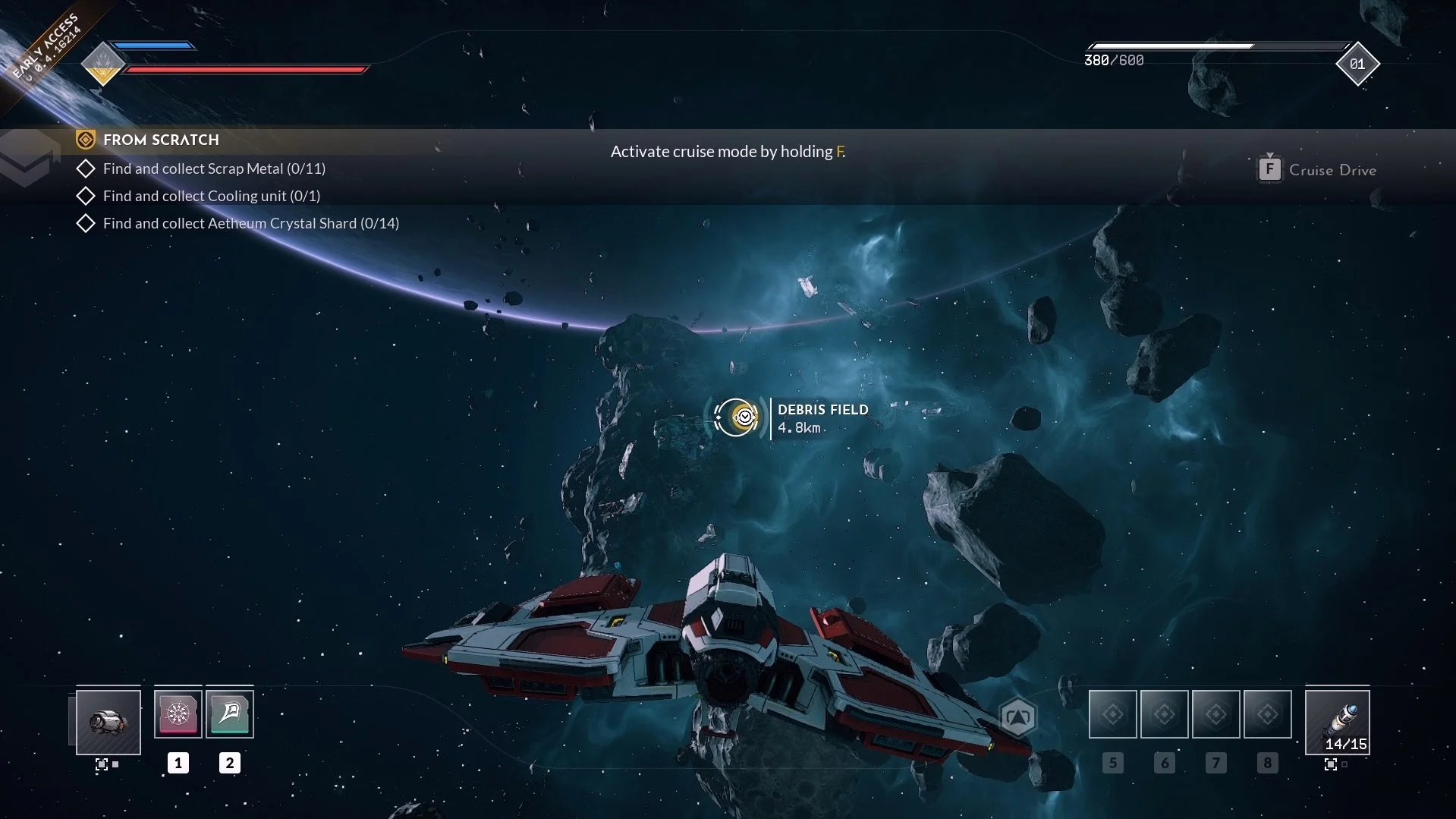 If you need help completing the Everspace 2 mission, From Scratch, continue reading below for our walkthrough. This guide contains in-detail steps on what you need to do for each objective alongside some tips and tricks. If you're still struggling with something, comment below the article to get some help.
From Scratch Walkthrough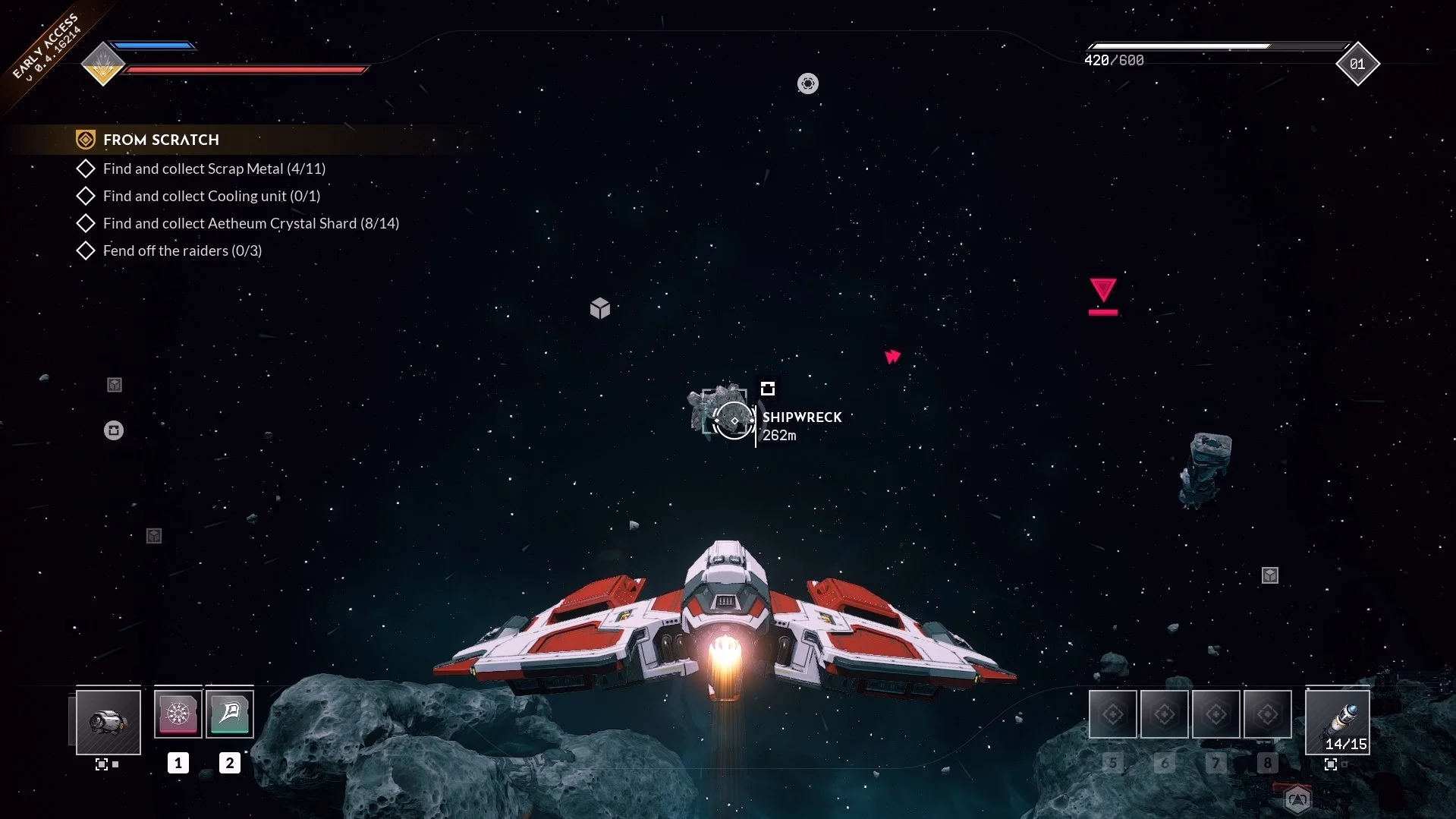 The Everspace 2 mission, From Scratch, starts after completing Flying Blind. Once the cutscene ends, Dax reveals that he installed two new devices into your ship. These are essentially abilities that you can use and swap out as you find new ones while playing the game. Once you're ready, exit the hangar and jump into Cruise Drive to reach a nearby marked debris field. Here you can scoop up the resources mentioned below for Dax.
11 Scrap Metal
1 Cooling Unit
14 Aetheum Crystal Shards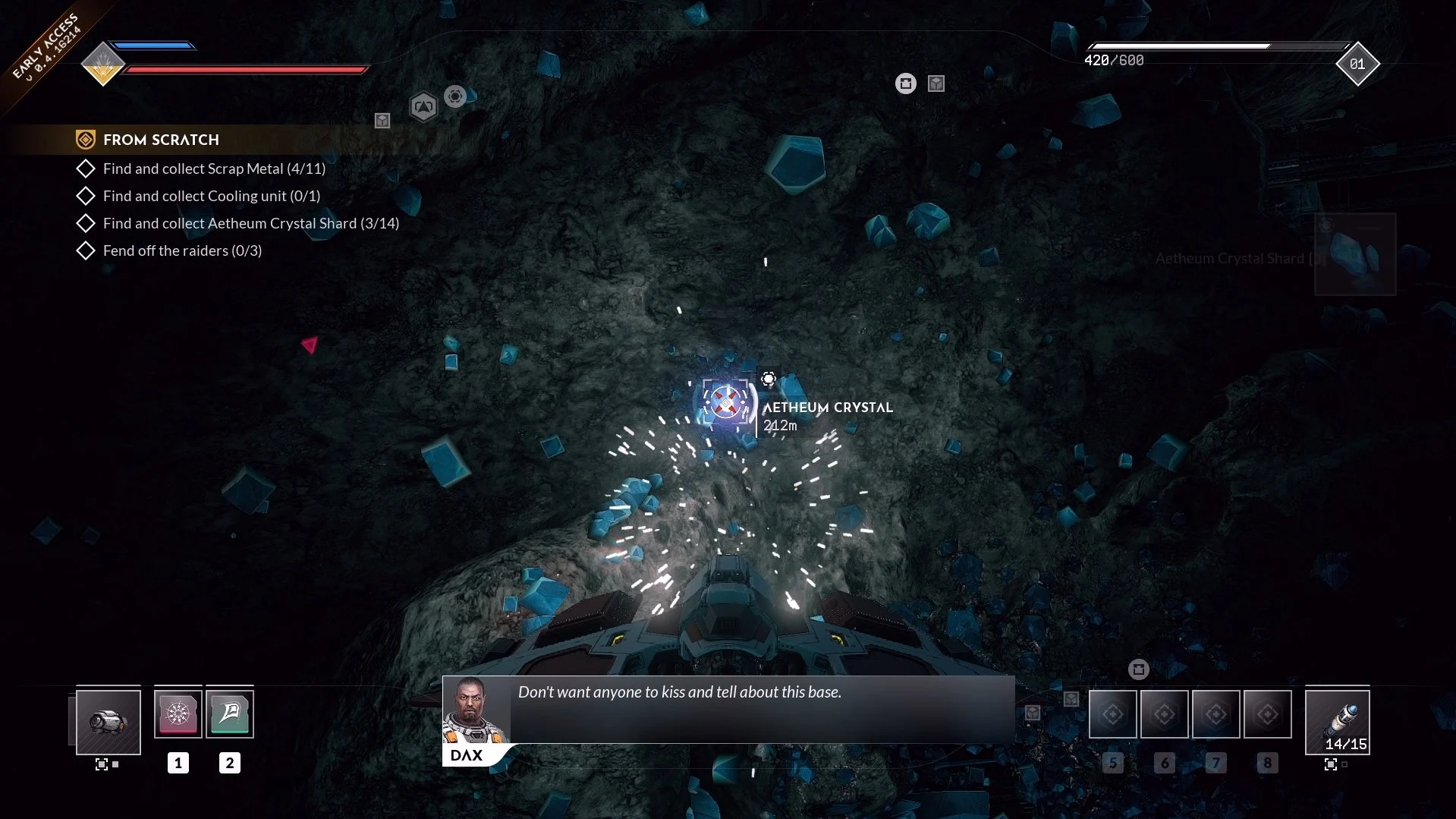 While you're searching for scrap, a hostile Outlaw Scout will show up. This starts an optional objective to use either of your devices while dealing with it. Afterward, continue searching the debris field for materials you can grab or search from wreckage containers. If you see a marker for an Aetheum Crystal, you can shoot it for some crystal shards. You can only get shards from Aetheum Crystals that are marked.
In order to get the Cooling Unit, you'll need to take out a small batch of outlaw ships nearby. This is one of your objectives to destroy them, so you're knocking out two objectives at once. After destroying the outlaws, scoop up the Cooling Unit. Then, once you've got all the materials needed, return to the homebase.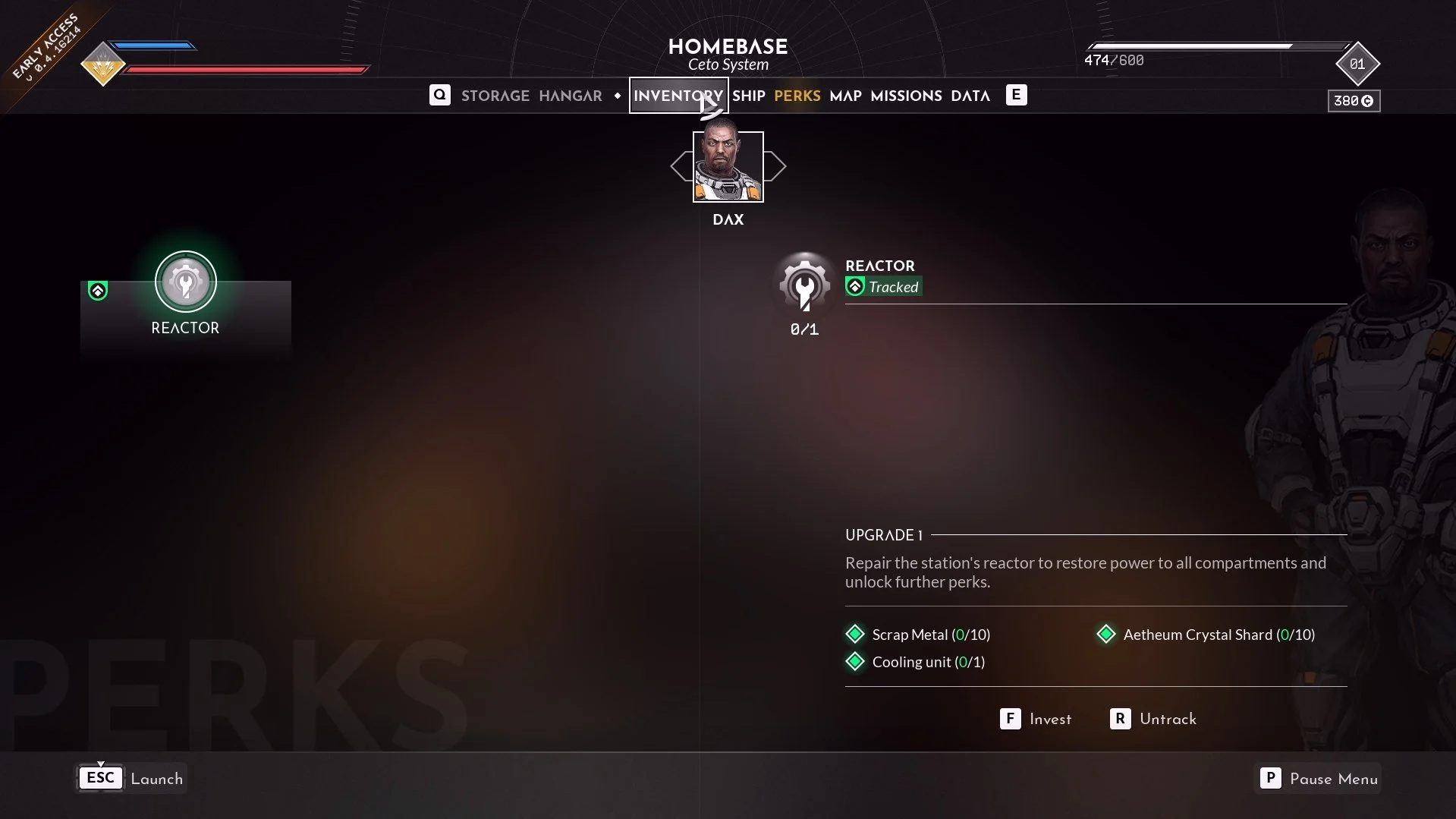 Now that you're back at the homebase, a new menu regarding your companion Dax will be revealed. Head to the Perks menu and click the Reactor icon to invest some resources. Holding R by default will invest all the needed materials to create the Reactor. This will complete the From Scratch mission, leading into The Edge of the Universe.

Jeff is a journalist with over 10 years of experience writing, streaming, and making content about video games. With an associate degree in journalism, he's a sucker for RPGs, survival games, roguelikes, and more.