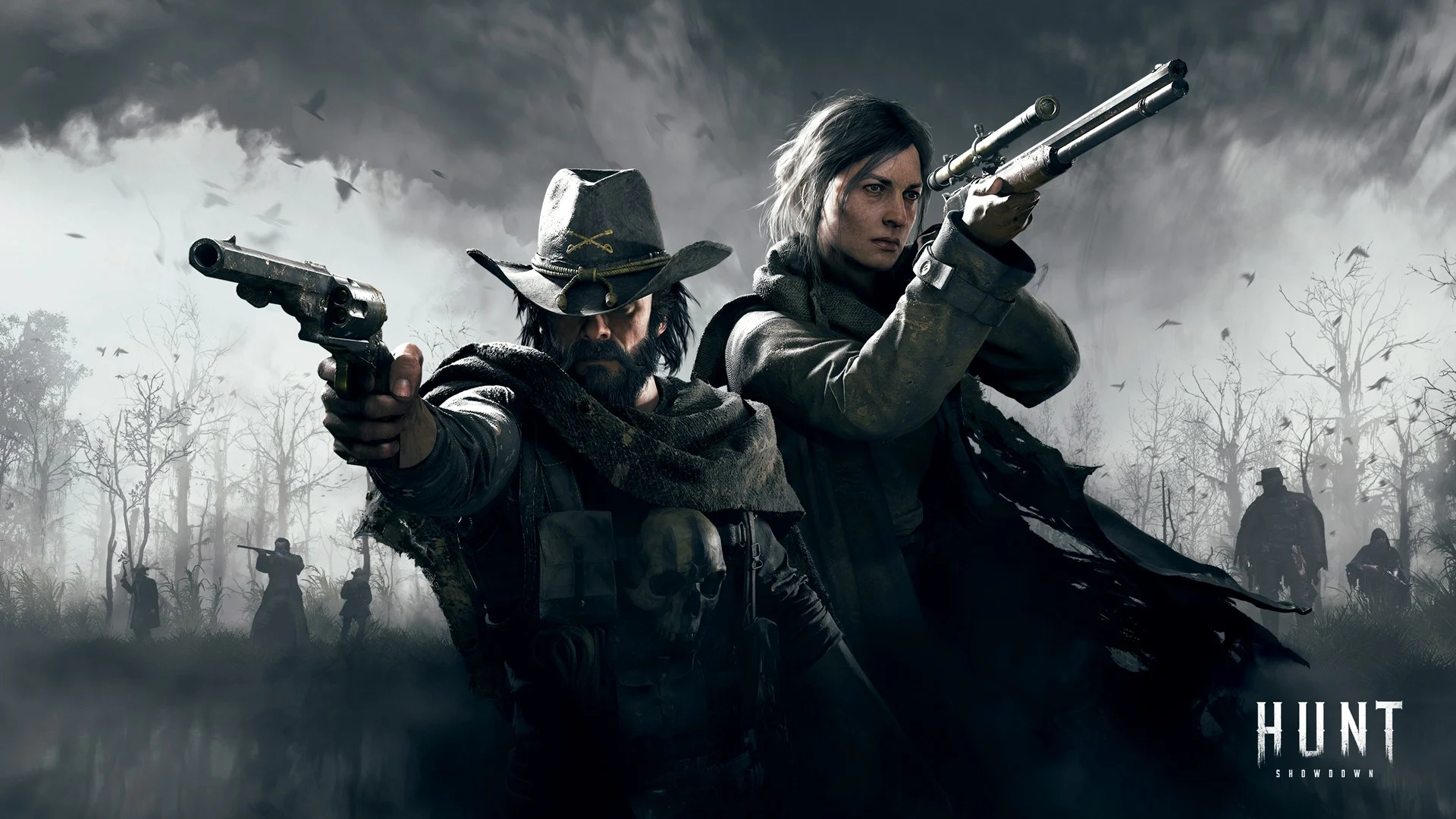 Welcome to our Hunt: Showdown guide for answers to the most commonly asked questions by the community. As there's a good variety of questions from beginner ones to more complicated questions, feel free to use the table of contents below. Clicking any of the questions below will bring you right to an answer with in-detail information.
What Does Cleaning Do?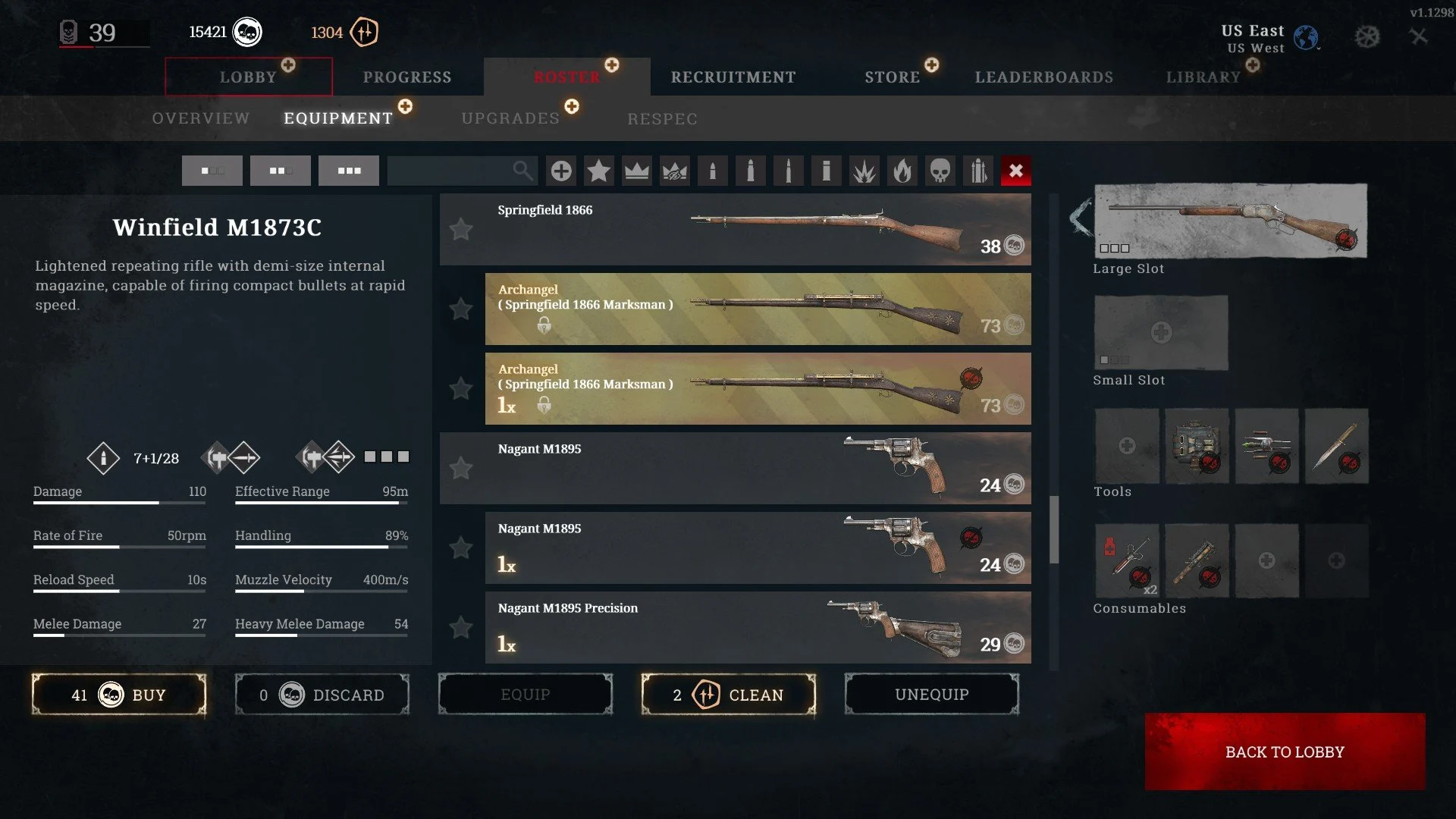 If you or another player gets downed in Hunt: Showdown, their weapon will increase in dirtiness by one level. This adds a cosmetic only difference making the weapon dirtier in appearance. If you'd like, you can clean the gun when outside a match by spending 2 Blood Bonds. This won't provide any advantages or make a difference in how valuable your weapon is.
Each time you clean a weapon, it'll go down a dirtiness level. If you're wondering how dirty your weapon is, under equipment, the border of the gun will have a brown dusting from right to left. This is shown in the screenshot above.
How to Get Blood Bonds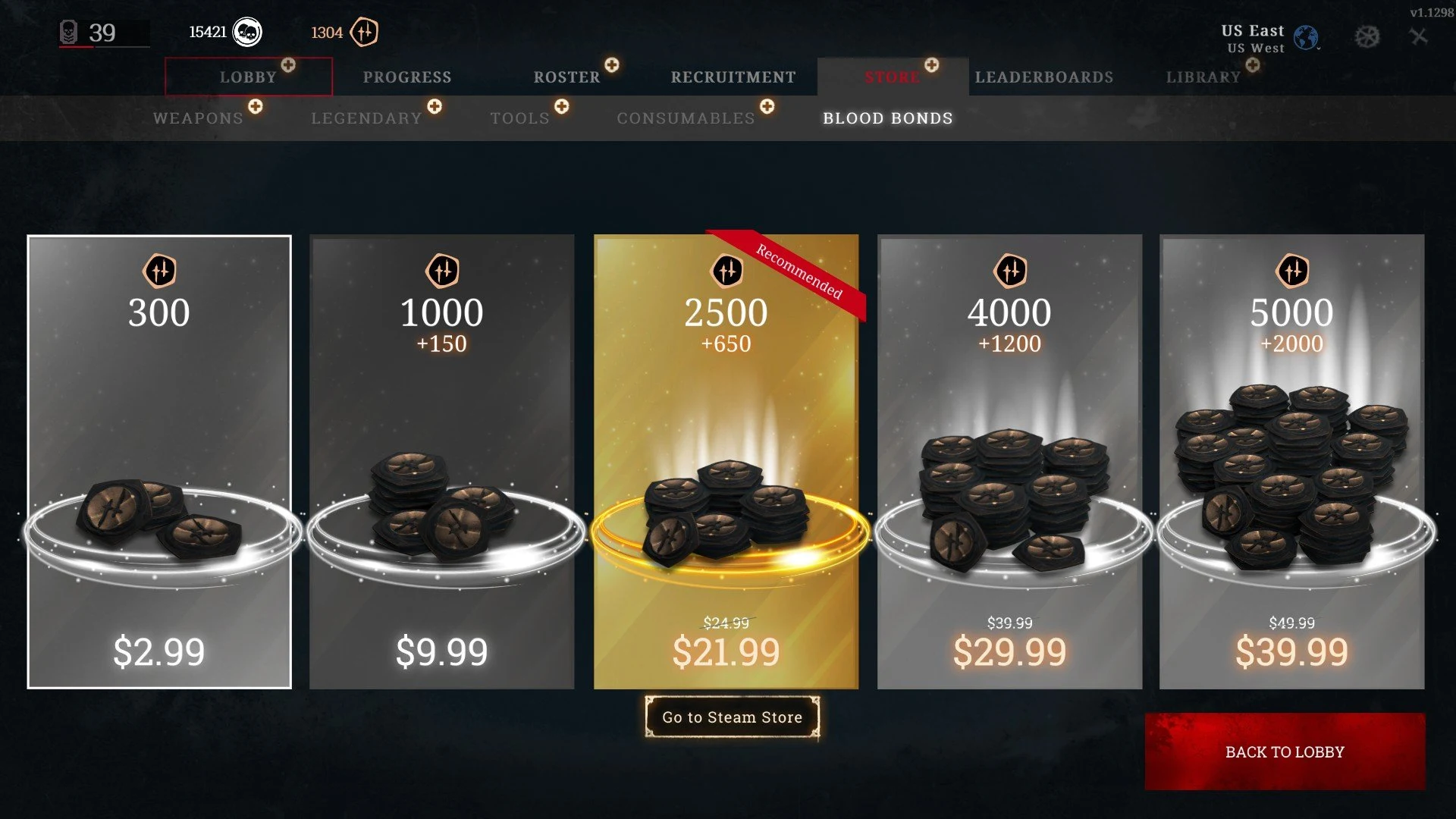 Blood Bonds are the premium currency of Hunt: Showdown that can be gotten a few different ways. First and most obvious, you can purchase them through the in-game store using real money. But if you'd prefer to earn them in-game, here are some methods listed below. Also, if you're wondering what Blood Bonds are for, they're primarily used toward Legendary Weapons and Hunters.
Complete all three tutorial/training missions to gain 850 Blood Bonds.

Complete the Trials challenges and earn enough stars to reach Blood Bond rewards. Reaching 85 stars provides 600 Blood Bonds in total.

Accolades at the end of matches can give you some as well. Bronze gives 1, Silver gives 2, and Gold gives 3.

Claiming mastery levels in the Book of Weapons and Book of Monsters. 15 Blood Bonds at most from completing a page.

Completing the weekly challenge for 25 Blood Bonds. Progress and rewards are shown under Progress – Challenges.
What Happens When You Prestige?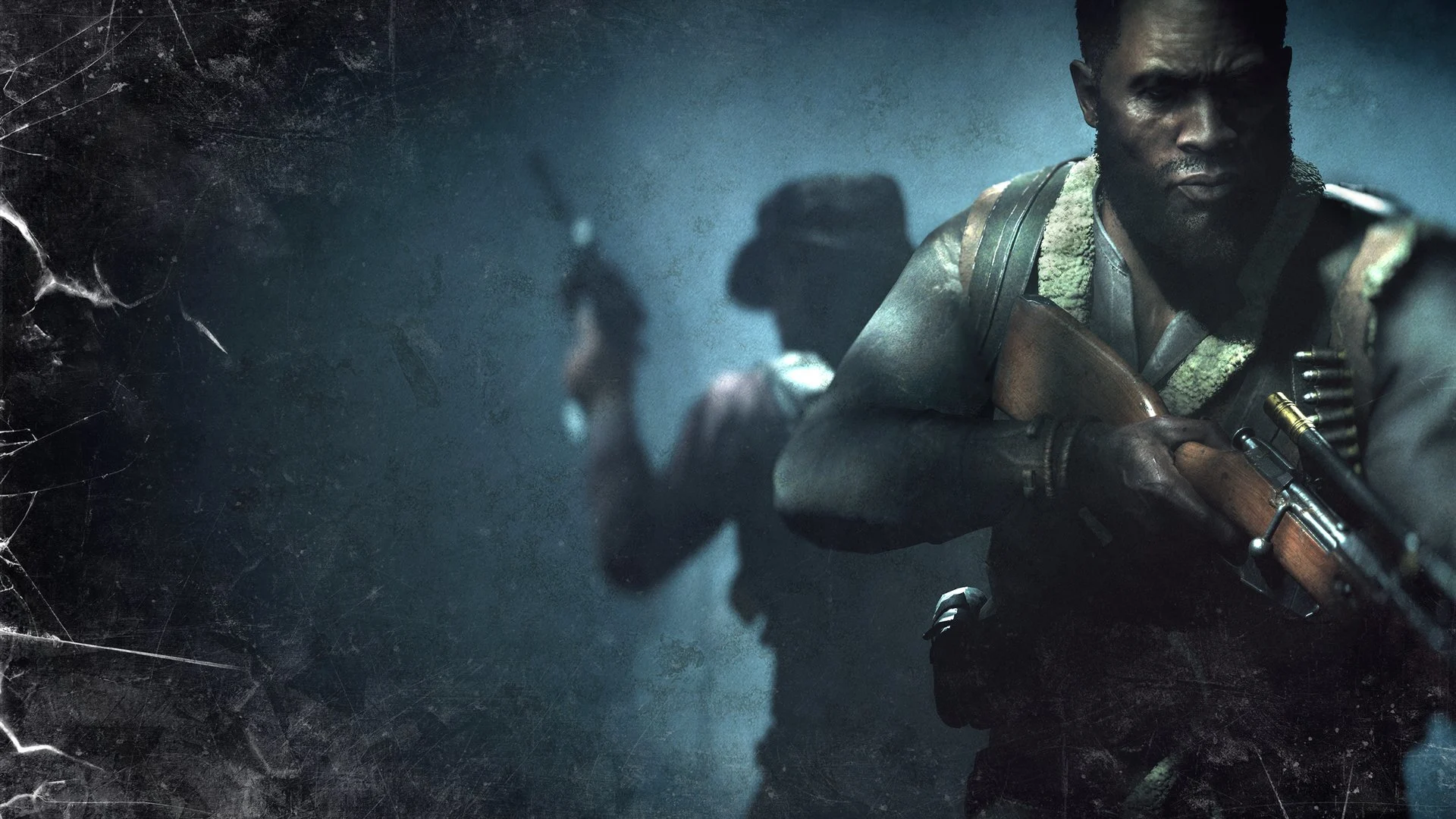 Prestiging is a common concept across certain games where you can reset your progress often for some sort of reward. The rewards you get from prestiging in Hunt: Showdown are purely cosmetic. You'll get a new badge, prestige level players killed by you can see, and legendary weapon skins at certain levels (5-10-25-50-100). Everything you lose upon prestiging is listed below.
Your rank and traits are reset to 1.

All Hunt Dollars are removed, the starting amount can vary by $4,000 or less. Sometimes you'll have a choice to start with more, up to $4,000. You won't lose Blood Bonds.

All weapons and items in your inventory are removed. You'll still have any legendary weapons or hunters unlocked for purchasing with Hunt Dollars.

All recruited hunters and Soul Survivors are removed.
What Happens When You Die?
If you die in Hunt: Showdown before reaching rank 11, you won't lose anything. Once you pass rank 11, dying means you'll lose your character and anything they have equipped. The only modes where you won't lose your character on death are Training and Trials. It's important to mention when playing with others in Bounty Hunt, you won't immediately die upon losing all health. Instead, you'll be in a downed state where you can be revived before permanently dead.
Despite losing your character on death, you'll still receive half the match experience toward your Bloodline rank. Also, you'll still get any Hunt Dollars or Blood Bonds earned while playing.
How to Retire a Character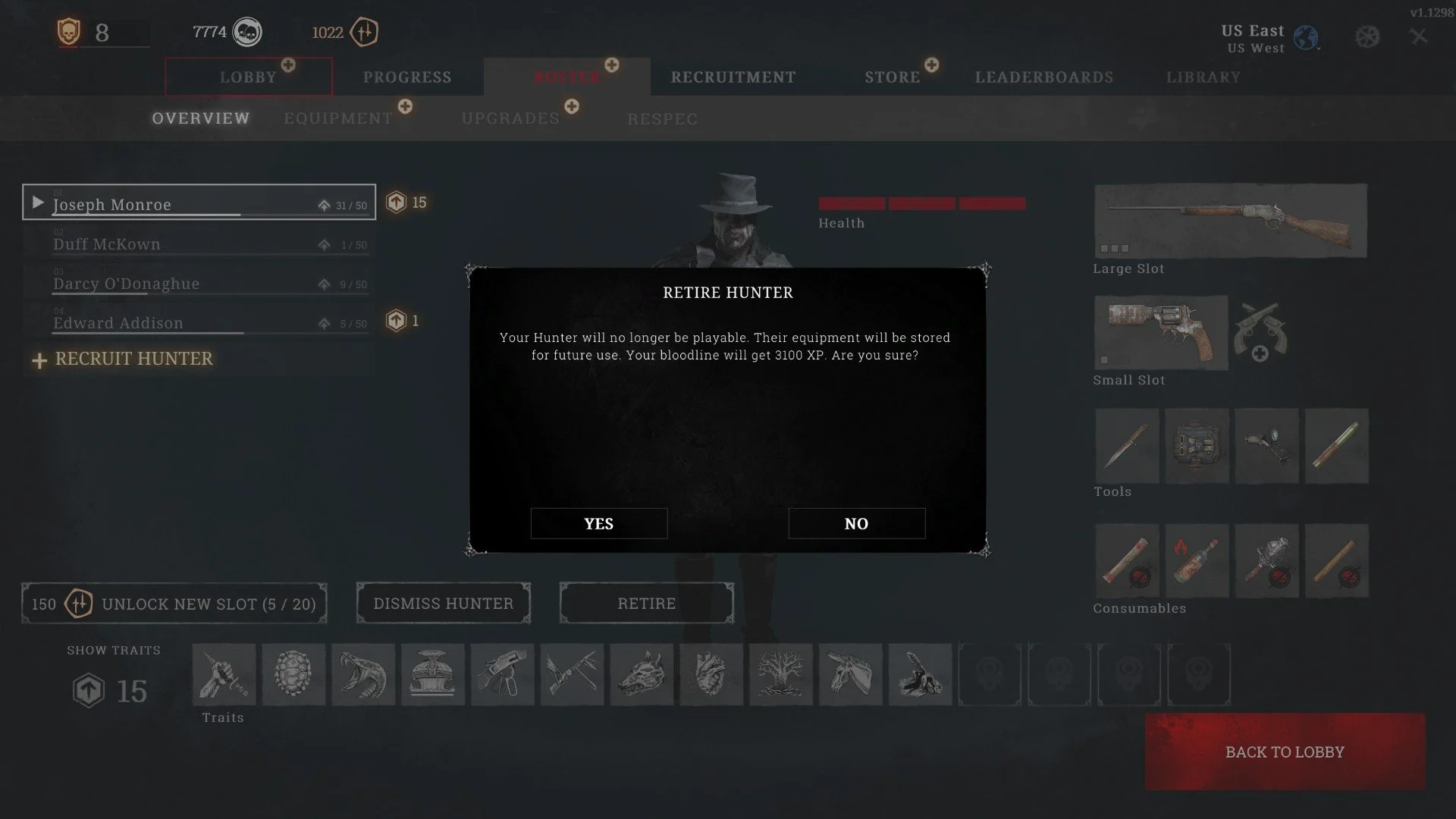 Players can retire a character once they pass level 25 in exchange for experience toward their Bloodline rank. Each level retired provides 100 experience. For example, a level 25 hunter provides 2,500 Bloodline experience when retired.
However, this means you can no longer play that hunter and they'll be removed. The main reason certain people may not retire a maxed level 50 hunter is because all gained experience from then on goes directly to your Bloodline. This is a quicker way to level up and potentially prestige.
What Are Legendary Hunters?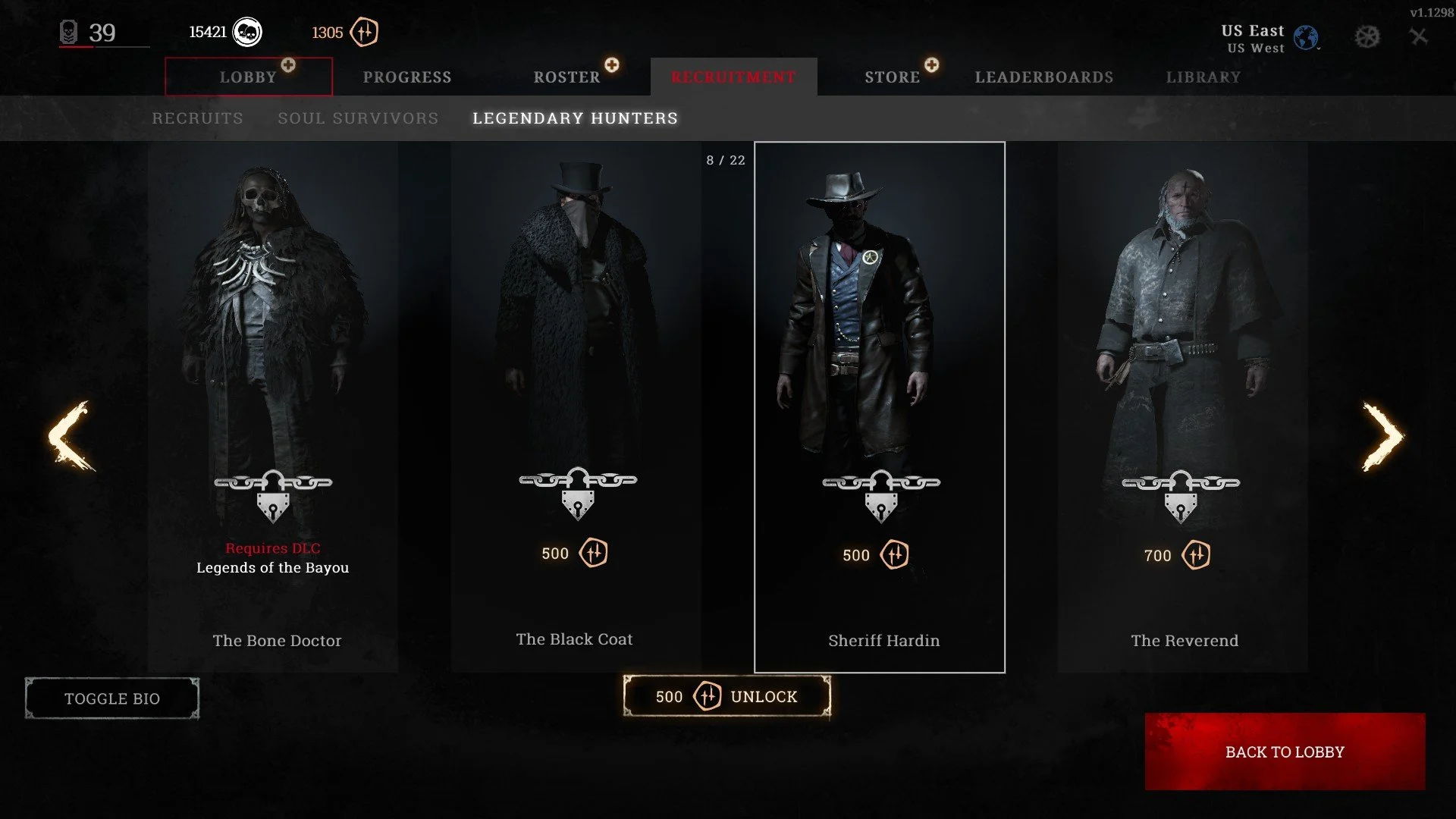 Legendary Hunters in Hunt: Showdown are characters that can be unlocked with the premium Blood Bonds currency. If you purchase a Legendary Hunter or weapon skin using Blood Bonds, this will unlock purchasing them with Hunt Dollars from then on.
A legendary hunter will have randomly set health chunks, three random traits, and no weapons or equipment. They're always priced at 333 Hunt Dollars. Legendary Hunters vary from 300 to 700 Blood Bonds or require spending money on DLC to unlock them.
How to Heal in Hunt: Showdown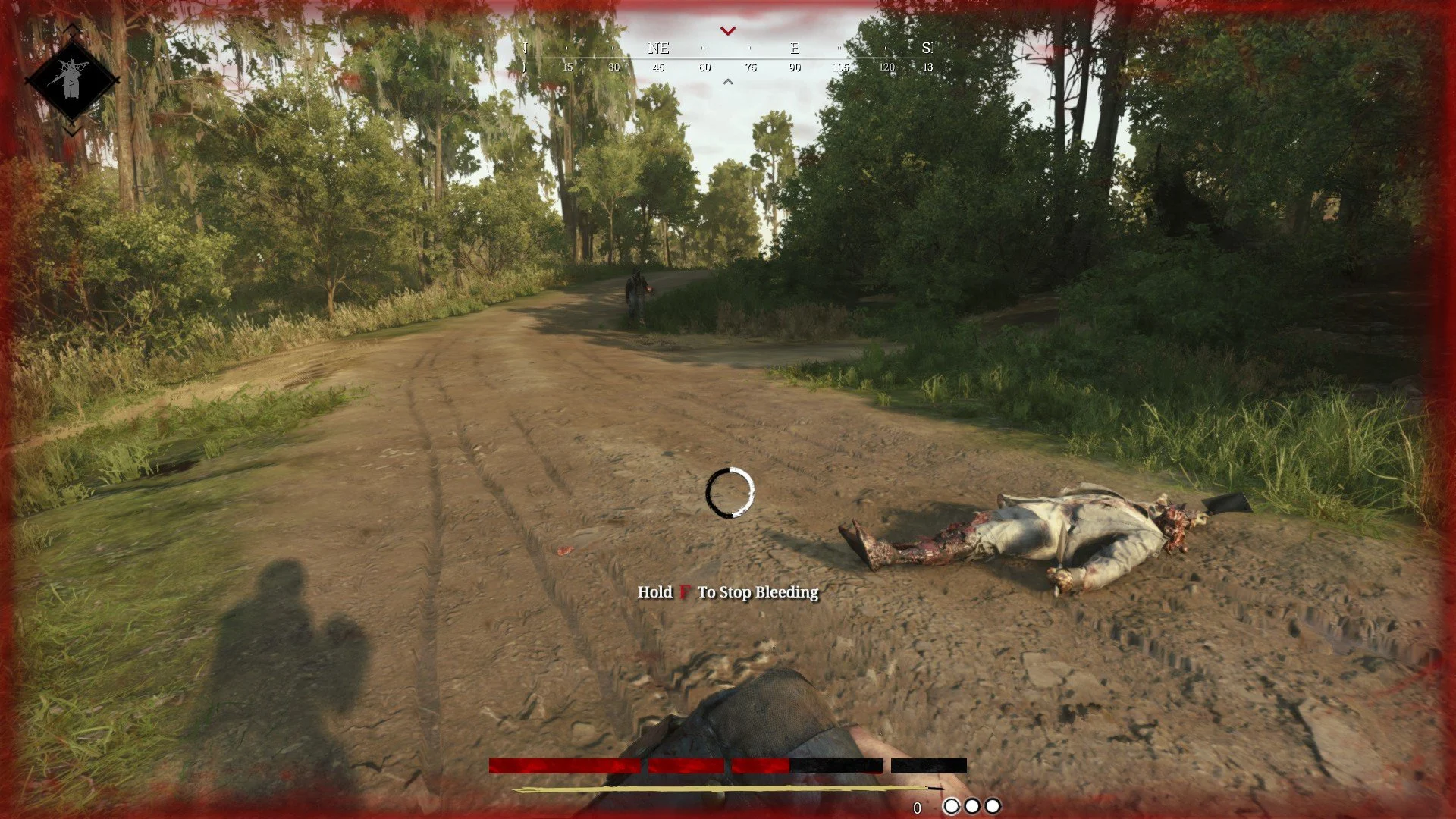 Knowing how to heal in Hunt: Showdown is important if you plan on surviving. While one shot can be all it takes to kill you sometimes, first aid kits are your best friend. These recover 50 health and remove the bleeding debuff when used. The Doctor trait doubles this to 100 health recovered if your hunter has it.
Otherwise, you can use a Weak Vitality Shot for 75 health or a Vitality Shot for full health. If you don't have any of these items, you can find first aid kits at resupply points, inside houses, and sometimes dropped by infected grunts. It's also possible to loot them from dead hunters.
You can still remove bleeding or burning effects by bandaging yourself without needing items. A button prompt will appear on your screen for what you need to hold down, such as F on PC by default. If you're poisoned, you'll need to use an Antidote Shot or wait it out. Lastly, every hunter has 150 maximum health. A large bar is 50 health, while a small one is 25.
What Are Contracts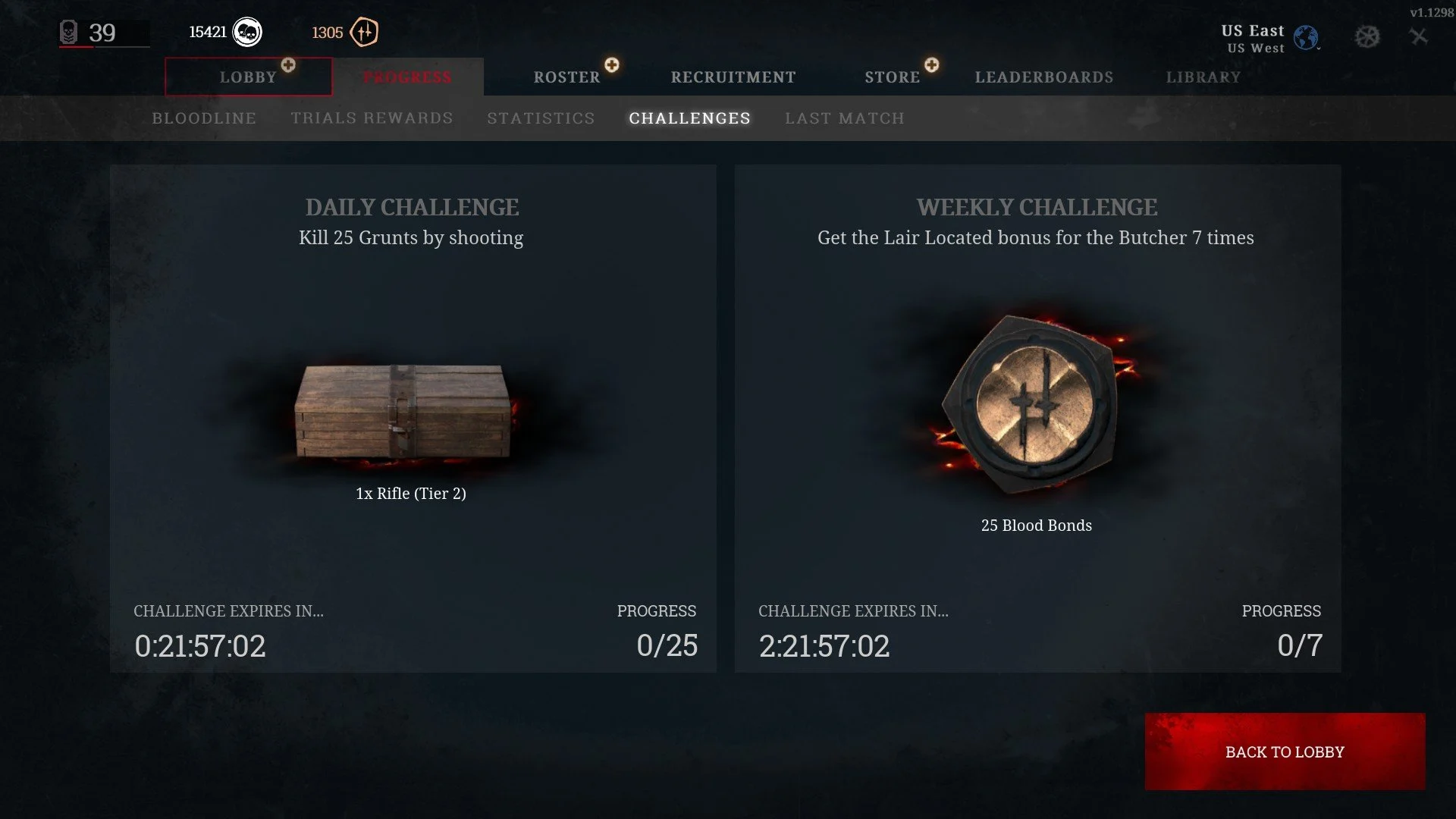 Contracts are what decide the target monsters/bosses and time of day before going into a game. Prior to starting a match, you can pick either a random contract with no information or one with information, but a lower reward. Contracts can have one or two targets and vary across four different times of day. Each time of day is: Day, Night, Foggy, Golden. The increased bounty reward for picking a random contract only applies if you extract with a token.
How Many Players in Hunt: Showdown
There are up to 12 players in any Hunt: Showdown match regardless of the mode. Depending on the time you play and how many people are matchmaking, you can end up anywhere from being alone to a full server. A good way to guess is based on how long it takes for you to get into a server. If you're wondering how many people can be on a team, you can play alone, with two people on a team, or three total. There's a feature where you can exclude trios from your match.
And lastly, if you're wondering how many people are playing Hunt: Showdown, this varies depending on the platform. Going by Steam Charts on PC, the 24-hour peak in players was 10,949. The playerbase has consistently been on the rise on PC since October 2020.
Is Hunt: Showdown Cross-Platform?
Hunt: Showdown is cross-platform for Xbox One and PlayStation 4 players. This means people playing on consoles can play together, but not with anyone on PC. So if you're worried about going up against people with a keyboard and mouse or controller aim-assist, you don't need to be. Those playing on PC with a controller won't have aim-assist either.
Is There Bullet Drop?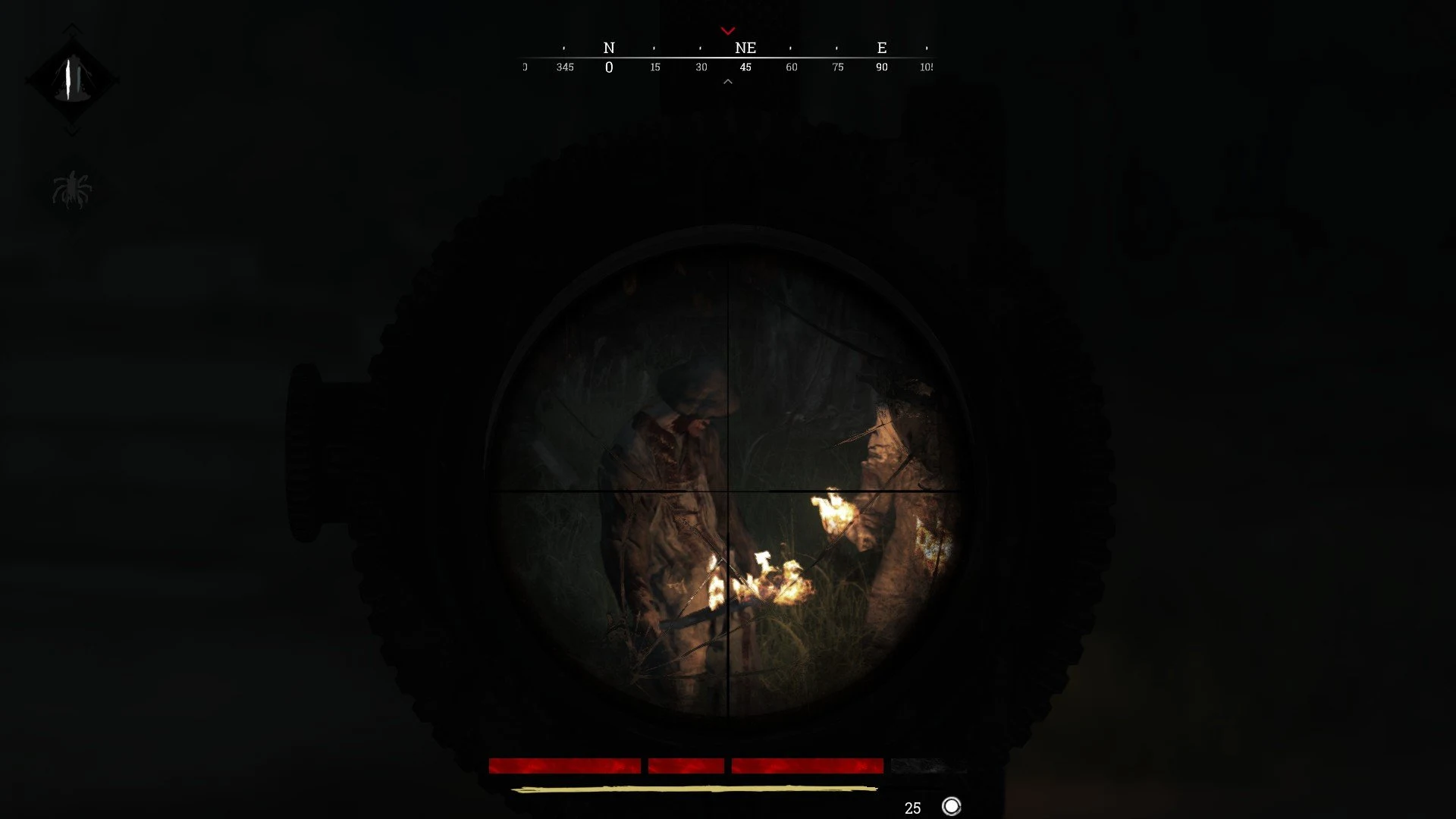 Hunt: Showdown does not have any bullet drop, but there are still some rules worth knowing about the game. The one exception to not having any bullet drop is if a bullet travels through water, it'll supposedly drop mildly. Otherwise, each of the five ammo types has a different travel speed/velocity shown outside matches when looking at their stats.
They also have all deal less damage the farther the target is, varying based on the ammo type. Full information regarding the bullet system is available via a developer blog here. For a quick idea, ammo speeds are slowest from left to right below.
Compact – Shotgun – Medium – Nitro – Long
How to Fan a Gun in Hunt: Showdown
Fanning a gun in Hunt: Showdown requires the rank 17 trait, Fanning. This costs 7 upgrade points to acquire on a hunter. Once you have the trait, hip fire to start fanning your gun. If you're not sure what fanning is, it's a fast way to shoot a revolver by holding down the trigger and pushing back the hammer. By doing so, you can shoot quickly which works great for Hunt: Showdown guns with high amounts of ammo.
If you have any questions not answered in this article, comment below and we'll try to help. In the meantime, visit our 9 Best Hunt: Showdown Solo Tips and Tricks. And if you're wondering how similar it is to Escape from Tarkov, we have an article on that here too.
---
Hunt: Showdown released for PC on August 27, 2019, Xbox One on September 19, 2019, and PlayStation 4 on February 18, 2020.

Jeff is a journalist with over 10 years of experience writing, streaming, and making content about video games. With an associate degree in journalism, he's a sucker for RPGs, survival games, roguelikes, and more.