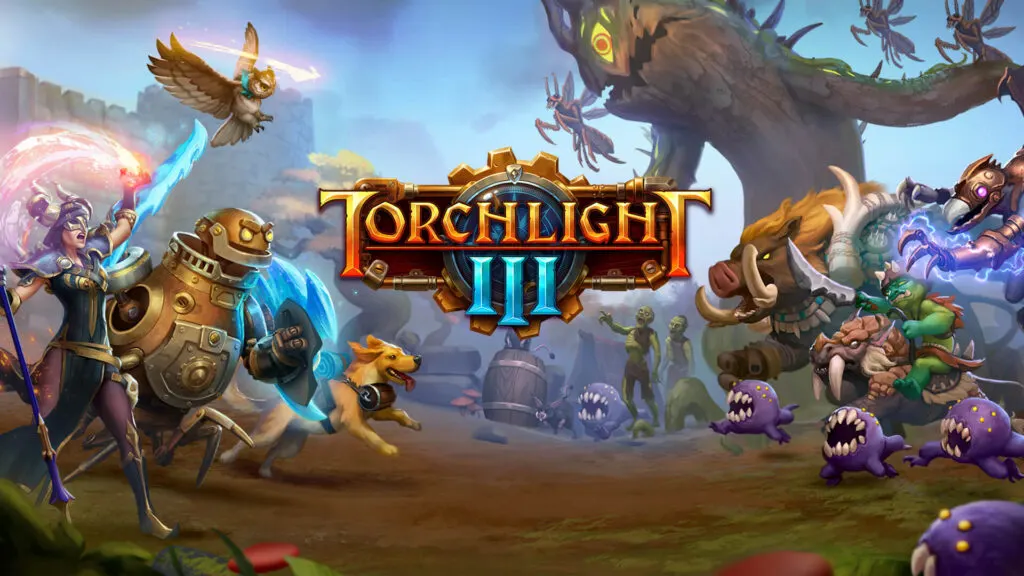 If you recently bought Torchlight 3 and are wondering how to play with friends or how to group, this short guide will show you how. Fortunately, it's not too difficult even if the game doesn't make it clear at first. Also, it's important to know you can only play with up to four people online in your party.
How to Play With Friends
Once you get into Torchlight 3, you can access the Social menu by pressing "P" by default, as shown in the above screenshot. The top-left area has four tabs, one for Inventory, Skills, Social, and Map. The Social menu is for inviting friends or anyone nearby to your party/group.
The first screen that appears when you click the Social tab, will show an "Invite" button. This method allows you to type in anyone's username and invite them to your party. However, there are two other ways to party with others if you use the top right corner tabs on the Social screen.
The tab with two people on it displays all your Steam friends, regardless of whether they own Torchlight 3 or not. You can invite online Steam friends from this area by clicking a "Party" button near their name.
The third method is specifically for inviting nearby people to your party. This works well for when you're in the Trevail Point town since plenty of players are visible nearby.
The final way to invite others to your party includes clicking their name in the Area chat near the bottom left corner of the screen. This will also let you add them as a friend, send a whisper, and report abuse if needed.
It's worth mentioning that you can only play with friends and others that are on the same difficulty as you. If you need to change the difficulty you originally selected, proceed back to the character select screen. There will be a "Difficulty" button at the top left corner near your name to show the above menu. The shield displayed next to every player's name represents the difficulty they're currently on.
---
I hope this quick guide on how to play with your friends helps you out. If you have any other questions or problems while playing Torchlight 3, feel free to ask in the comments below. We have another guide regarding How to Respec Skills if you're not sure how.
Torchlight 3 became available on PC via Steam Early Access, on June 13, 2020. It's still planned for release on Xbox One and PlayStation 4.

Jeff is a journalist with over 10 years of experience writing, streaming, and making content about video games. With an associate degree in journalism, he's a sucker for RPGs, survival games, roguelikes, and more.