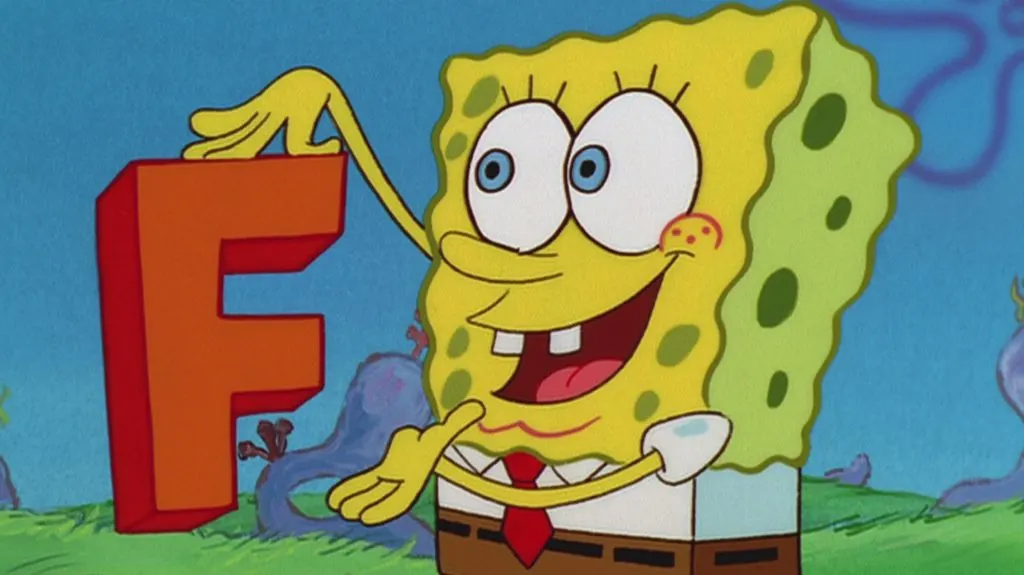 Escape from Tarkov is best played with friends and if you're not sure how to do that, I've got a guide for you. Even if it's a little hidden on how to play with friends, there's no need for it to be complicated.
Disclaimer: If you team with random players, they may kill you immediately instead of playing together.
Grouping up Using "Start Looking For a Group"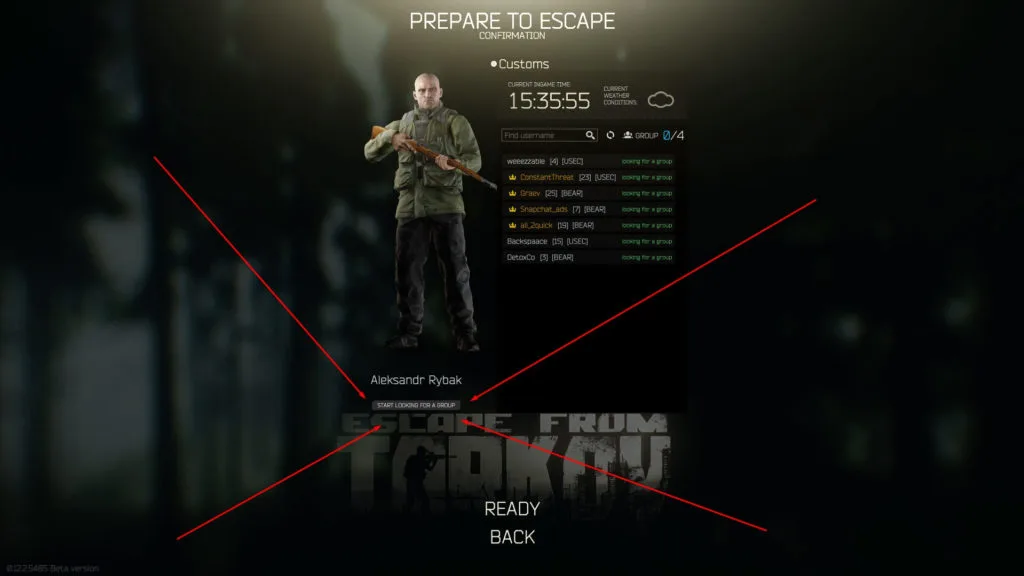 The simplest way to team with others in Escape from Tarkov is by using the "Start Looking For a Group" function. When you're ready to go on a run, click PMC or SCAV, the map, and the next button instead of ready. If you click ready, it immediately puts you into the matchmaking queue for that map. That's not what you want.
By clicking next several times, it will show a few screens and eventually one with your character and a list of players. People on this list are labeled as looking for a group and can be invited to play with you. To get on this list or have your friends appear, first, make sure they select the same PMC or SCAV as you, the same map, and the same time cycle.
Afterward, click the "Start Looking For a Group" button underneath your character and you will appear on the list. Then, you or your friend can be right-clicked in the list and invited to your group. Once accepting this invite, you'll both appear in the list as grouped together and ready to go.
PMC – Maximum of 5 players in a group.
SCAV – Maximum of 4 players in a group.
Adding Friends in Escape from Tarkov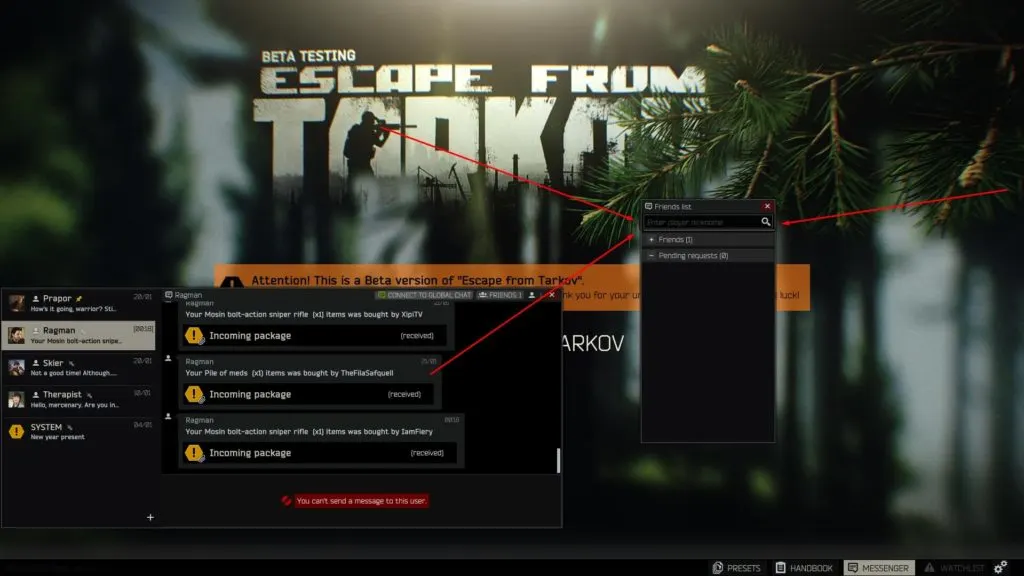 If you want to add a friend in EFT, it's also pretty simple. Regardless of what menu you're in as long as you're not on a run, click the Messenger menu at the bottom right. Click the Friends button at the top right of this menu.
This makes the Friends List menu appear and shows a search bar to find your friend's username. The search bar says by default, "Enter player nickname". Upon sending a friend request, your friend will need to accept it under the Pending Friend Requests area on the Friends List.
---
I hope this brief guide helps you and if you still have any questions, comment below for help. If you're new to Escape from Tarkov, take a look at my 10 Best Beginner Tips here for starting out!

Jeff is a journalist with over 10 years of experience writing, streaming, and making content about video games. With an associate degree in journalism, he's a sucker for RPGs, survival games, roguelikes, and more.