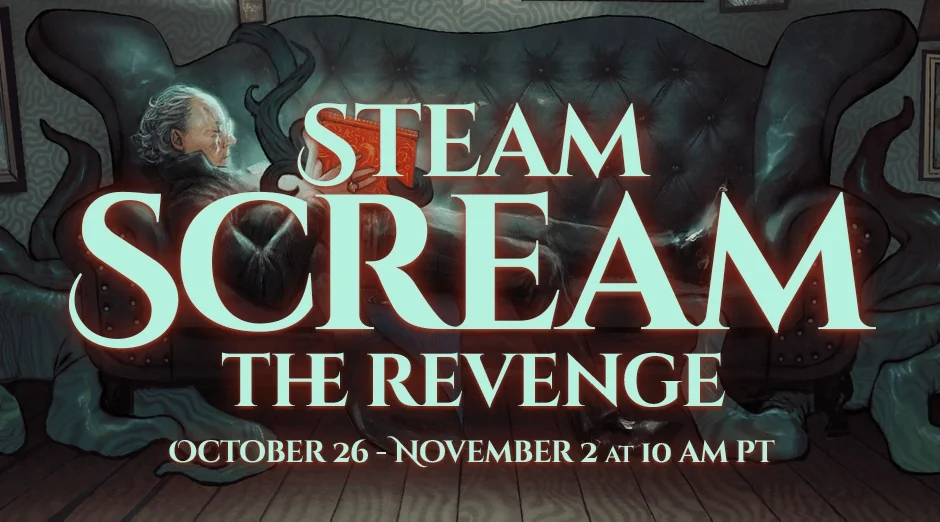 Valve loves a good Steam sale for several times of the year and Halloween is certainly one of them. Make sure you check out the Steam Scream: The Revenge sale if you're looking for some spooky game discounts. But that's not all, there are a good variety of games worth picking up. Even ones that aren't scary.
Fair warning, this is a limited-time sale running from October 26 to November 2, ending at 1 PM ET. Aside from getting discounted games, you can also get a sticker once daily. Just scroll down a little bit when logged in on Steam and you should see an area that says, "Claim your free daily reward all sale long!"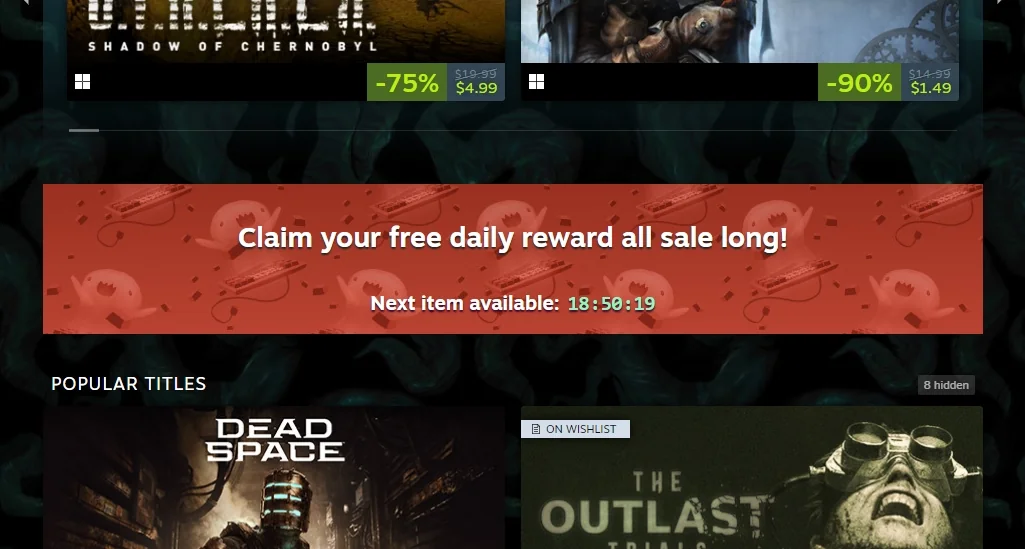 Otherwise, make sure you comment below if you notice a good deal. I've listed a ton of recommendations to help narrow down some of the sales worth buying. But even still, it's easy to miss a good hidden gem.
I put together a few sections based on the price of each game so everyone has a chance to pick up something. Regardless of whether you're looking for a brand-new game with a small discount or a cheap one under $10. Other than that, the following games aren't listed in any particular order aside from price.
Steam Game Sales Under $40
Steam Game Sales Under $20
Steam Game Sales Under $10
Let me know if you decide to pick up any of my recommendations! I've played a good chunk of them but not all. Some of my favorites are Inscryption, Carrion, GTFO, Project Zomboid, Subnautica, and Cult of the Lamb. But, I don't want to hit you with a bunch of the games I already listed above! Or if you'd prefer to keep up with my Steam recommendations, follow the Slyther Games Steam Curator.
Just in case anyone is wondering, none of the links in this article are affiliate links. Any time we have an article or list of deals that include affiliate links, we'll disclose it.

Jeff is a journalist with over 10 years of experience writing, streaming, and making content about video games. With an associate degree in journalism, he's a sucker for RPGs, survival games, roguelikes, and more.