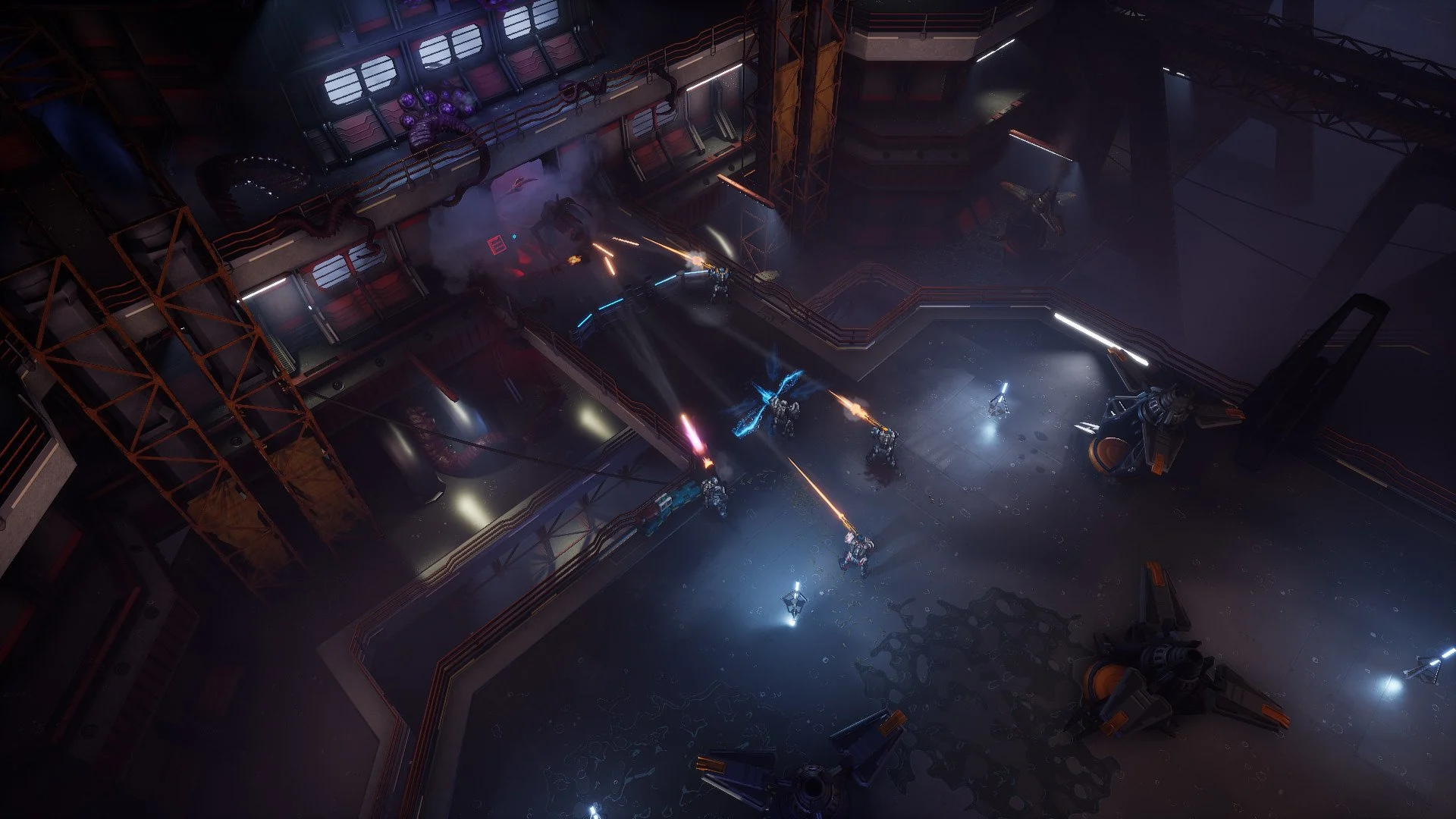 Red Solstice 2 is a survival game that might as well be impossible to play alone since it revolves around teamwork. While you don't necessarily need real players to work with, you do need teammates. That's why we've put together this guide on how bots work in Red Solstice 2 right now.
How to Add Bots in Red Solstice 2
The current state of Red Solstice 2 only has bots available in the Campaign mode, unfortunately. With that said, the developer confirmed bots are coming to the Skirmish mode in upcoming updates. It's important to mention that there isn't a set release date planned for these updates, even though they mentioned they're working on these over the coming weeks.
Plenty of other updates were also listed such as naming bots, following players, assigning followers to other players, and more. As a fan of the original Red Solstice, I'm definitely looking forward to seeing the many ways Ironward continues improving the sequel.
While you can't add bots to the Skirmish mode right now, I have a guess on how it will work. When you're waiting in the lobby, you can see every player currently in the server along the bottom of the screen. If your server isn't full, there's a button that says, "Invite Friend" to try and invite others. I could see this have an option for adding bots if you're the host.
Otherwise, the developer may create an option on the Mission Setup screen for hosts instead. Once they're introduced in an update, I'd be surprised if the feature for assigning followers isn't also in. This would make it much easier to manage multiple bots instead of having several following only the host. Especially if you're doing side missions out of the way and prefer to be alone.
That aside, bots will probably function similarly to how they work in the campaign right now. The one major difference I'd imagine would be slow motion triggering when issuing commands. It's not like the entire server filled with real players is going to go into slow motion. As silly as that would be.
Bot commands range from telling them where to go to what to interact with. This is a good opportunity for setting up defensive positions or having them interact with a computer while you loot. I can definitely see some great ways to take advantage of using bots in Red Solstice 2.
We'll try to update this article with new information when the update drops. If you have any other Red Solstice 2 questions for us like how to unlock classes or anything else, drop a comment below the guide. What update are you looking forward to the most?

Jeff is a journalist with over 10 years of experience writing, streaming, and making content about video games. With an associate degree in journalism, he's a sucker for RPGs, survival games, roguelikes, and more.