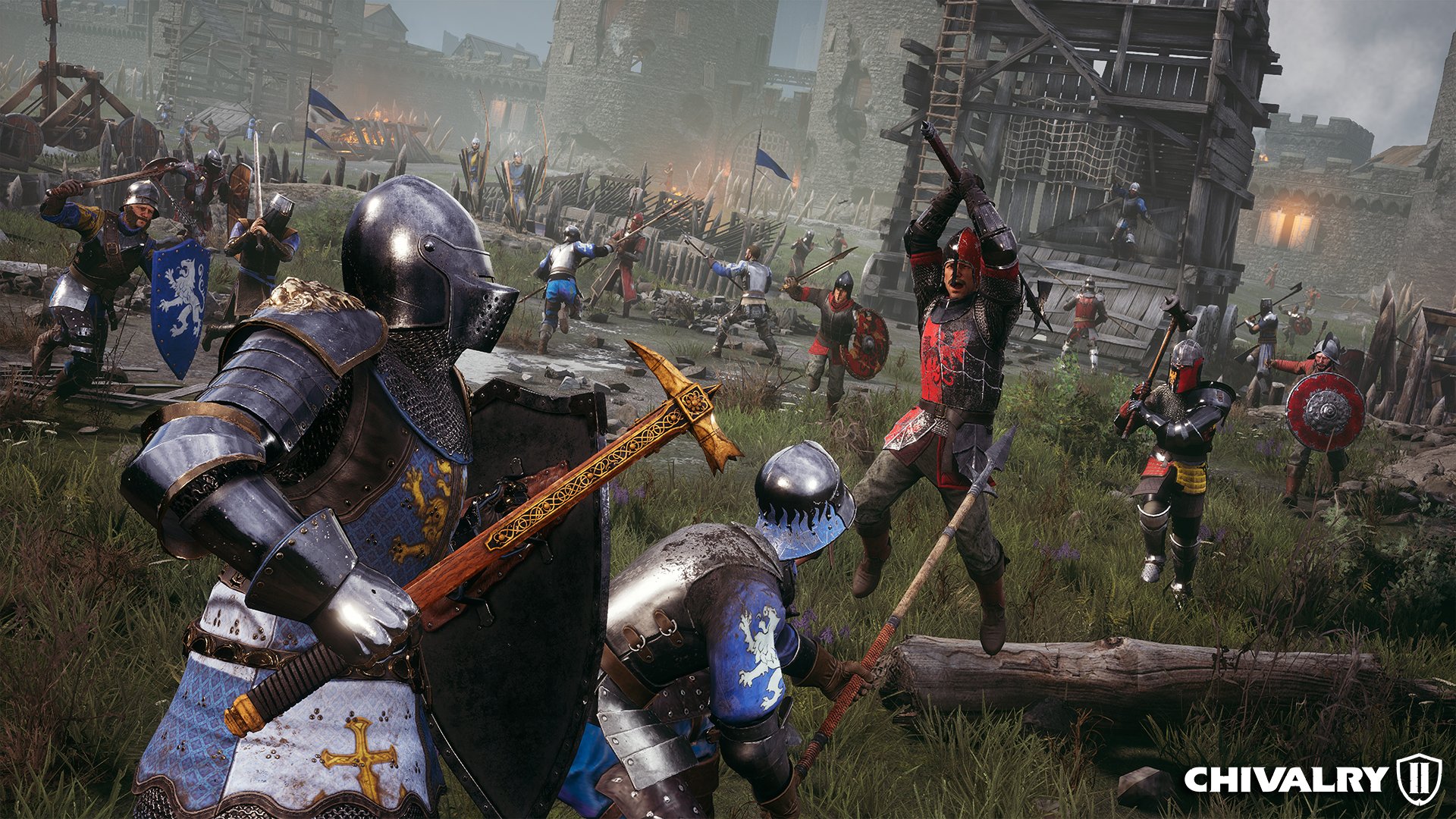 The medieval warfare game Chivalry 2 released in June 2021 and the developer already has a roadmap in place. Everything from minor bug fixes to huge content updates is planned such as the new Galencourt map. It doesn't hurt to take a look at their roadmap in case you're hitting a frustrating bug or looking for upcoming updates.
Currently Planned Chivalry 2 Updates
The Chivalry 2 roadmap on Trello has a few sections for different types of content being worked on. This includes the "General Issue Tracker" section for bugs and tweaks such as the current party system. I put together a guide recently with one of the fixes if you can't invite others to your party. Regardless, the next two sections revolve around the upcoming patches.
Patch 1 includes balance fixes, a framerate fix for the Xbox Series S, fixing bandages dealing team damage, and plenty more. I won't bore you with all the details here, but I wanted to give a quick overview. This patch is planned for June sometime.
The big priority for Patch 2 is a server browser for consoles so people can play together across platforms. Despite Chivalry 2 currently having crossplay, the only way to play across platforms is through matchmaking. This prevents setting up a party if you're playing on PC to consoles, for example. Patch 2 is planned for June/July sometime.
The third roadmap section revolves around Content Update 1. As mentioned before, this includes the Galencourt team objective map assuming all goes well. It's always important to mention that roadmaps are an estimate for when content is coming. It's not necessarily a guaranteed date and things can change.
What has me wondering most in Content Update 1 is the Trello card for a new game mode. I'm curious what they have in mind and if the currently unannounced map is planned for it. What type of new mode do you think they'll add? My mind immediately goes to FPS game modes such as Domination, Capture the Flag, and Kill Confirmed. But I'm sure I'm missing an obvious answer.
The last section on the Chivalry 2 roadmap Trello lists future updates that don't have a planned release date yet. Examples include horses, increased party sizes, competitive game modes, and more. This definitely makes one wonder if the unannounced mode is related to a more competitive one. Such as a 20 player match or even 10 for 5 on 5 teams.
While you're here, be sure to take a look at our 10 Best Chivalry Tips and Tricks to get an advantage. Or if you're new to the game, learn every way to heal. Did you know you can eat food to heal?

Jeff is a journalist that loves to write, stream, and make content about video games. He's a sucker for RPGs, survival games, roguelikes, and more.