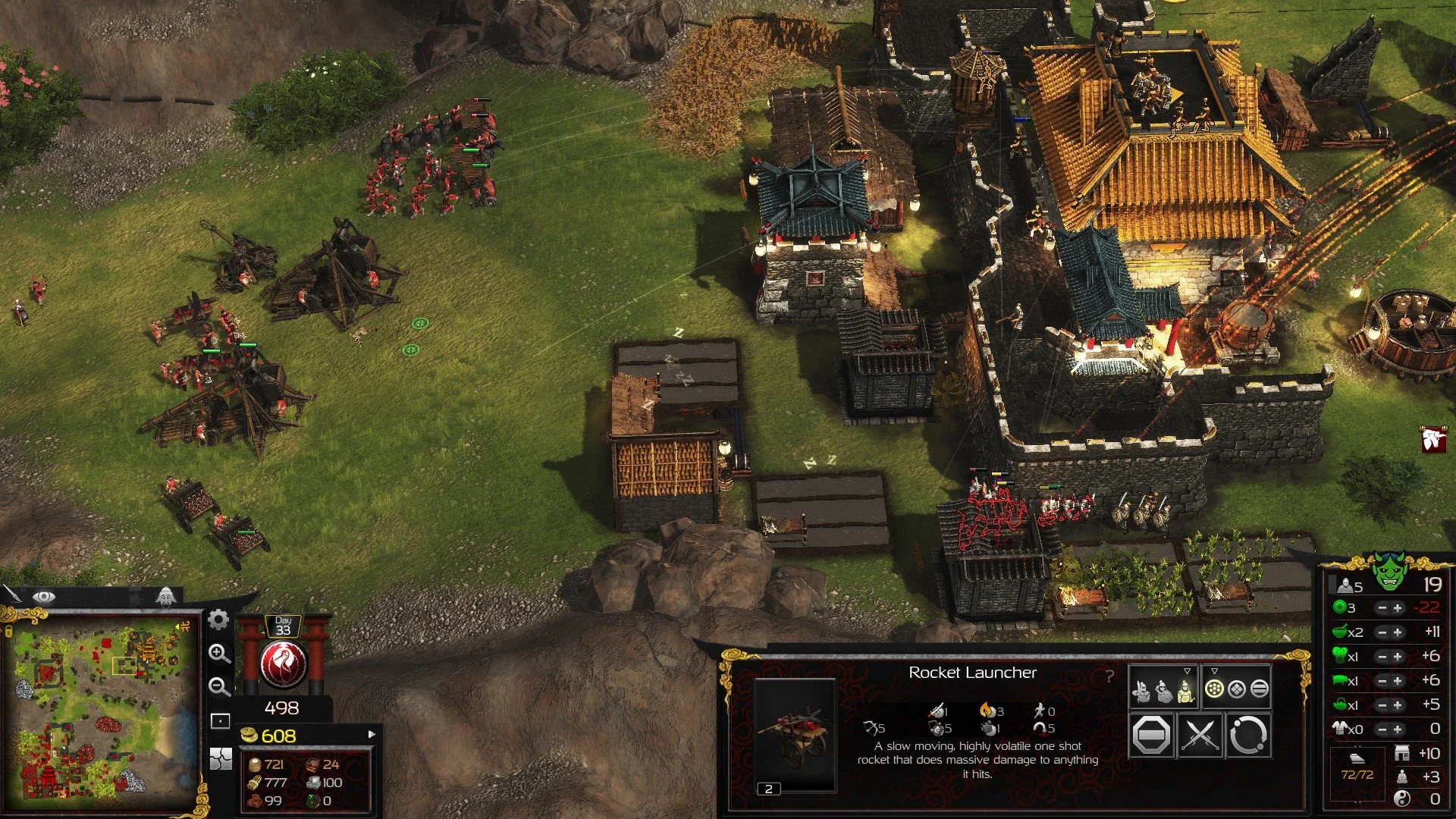 Are you jumping back into the Stronghold franchise with Stronghold: Warlords and looking for some of the best tips and tricks? While Warlords has a lot of the same mechanics as the originals that many fans love, we've got some advice to help you out. Ranging from basic RTS tips to useful tricks for taking advantage of mechanics. Continue reading below for the guide. And if you're looking for a review, we have one here too.
Tip 1 – How to Keep Your Popularity Up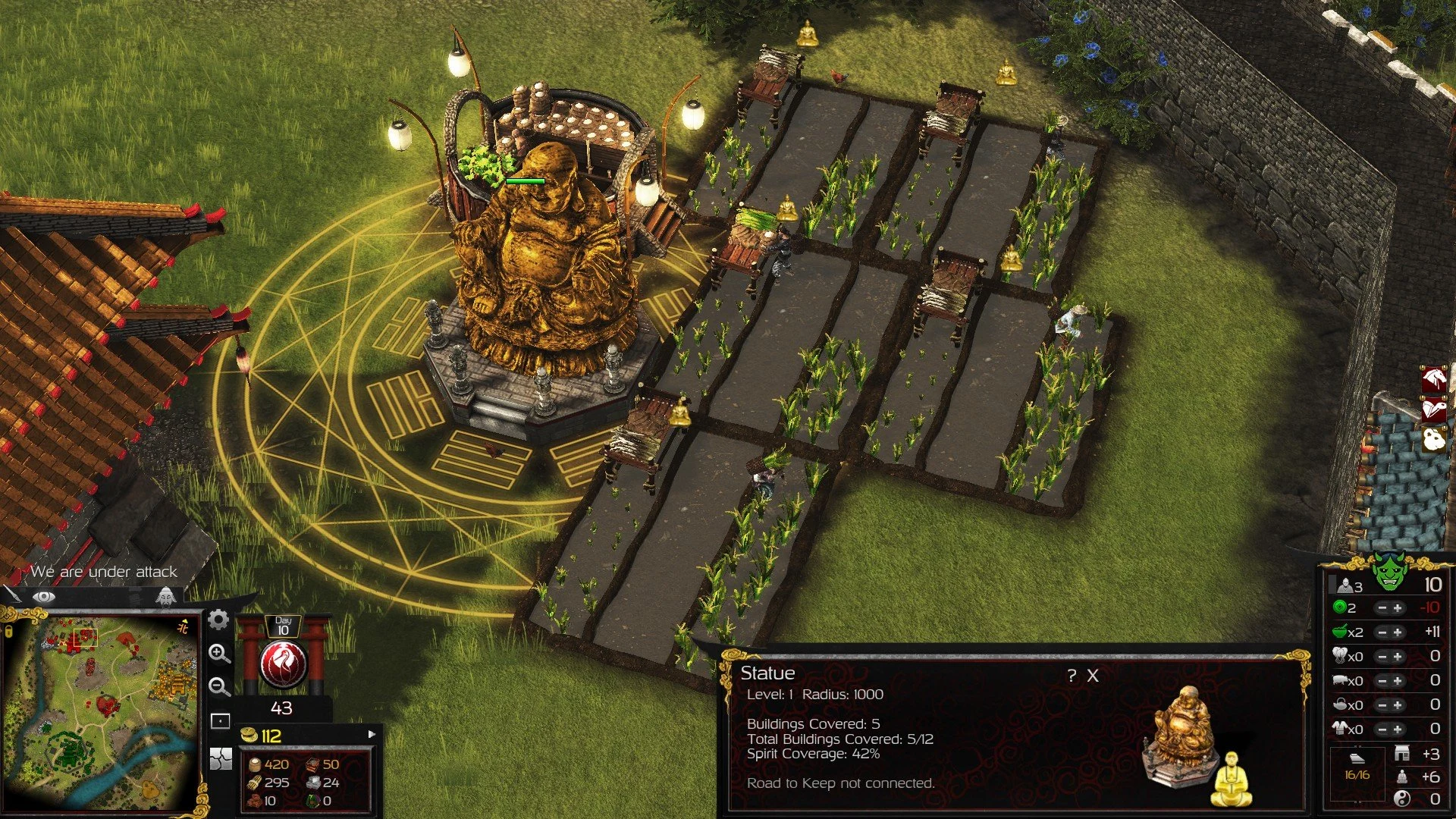 A major mechanic in Stronghold has always been managing your popularity so you can tax your people higher. If you want more gold, your best bet is raising taxes. Those familiar with Stronghold games will already handle well, but a few mechanics have changed slightly. Take a look at these bullets below for tips.
Producing multiple food types and/or increasing rations.

Placing Temples near buildings for Spirituality bonuses.

Providing tea at a Tea House via plantations.

Higher quality housing.

Positive fear factor structures.
Tip 2 – Take Advantage of the Warlord System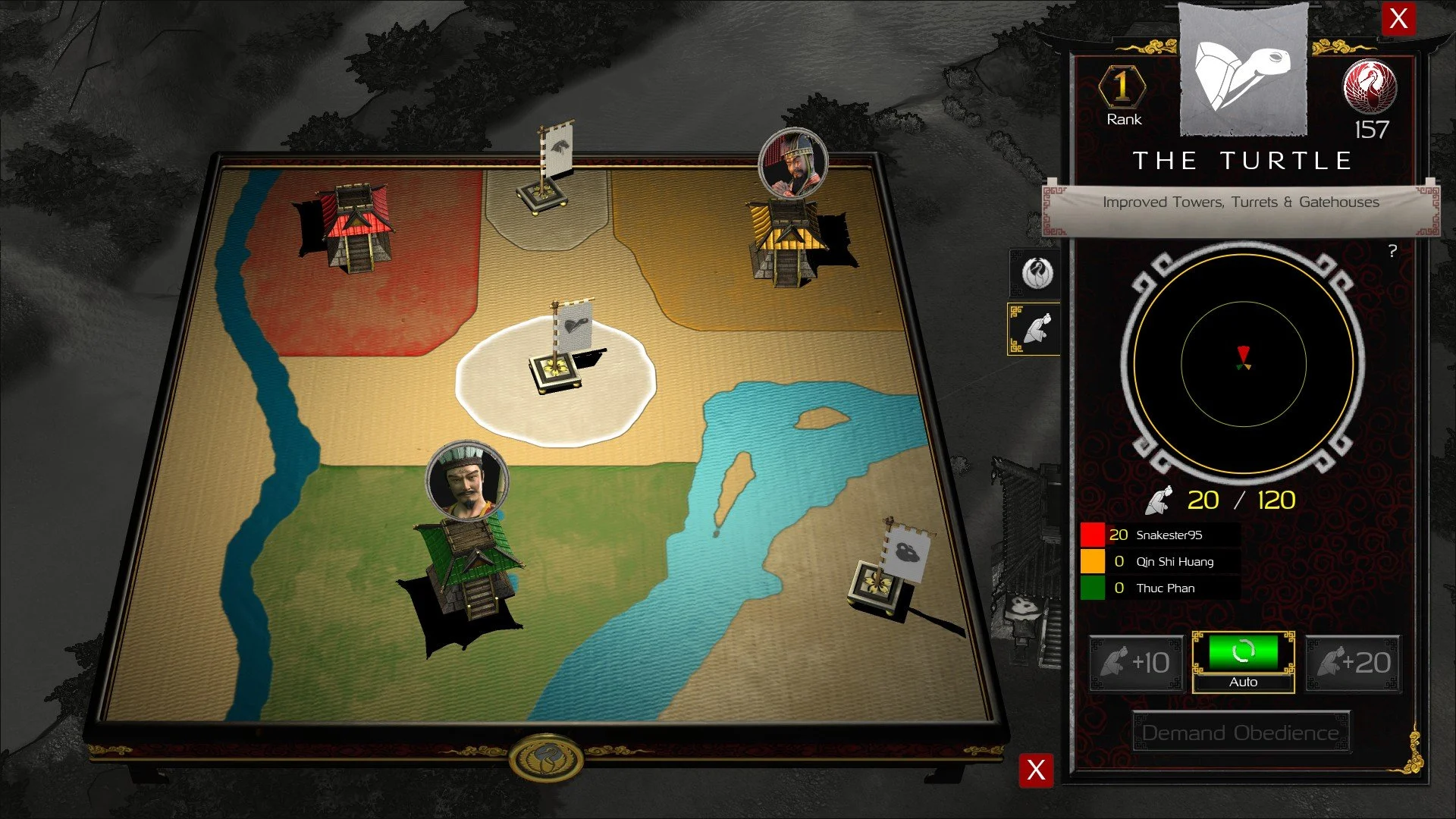 Hence the name of the game, you'll want to take advantage of the new warlord system. Regardless of whether you're playing the campaign or a skirmish match, they can make a significant impact. The campaign often forces you to use warlords for resources or building an army.
A neat mechanic mentioned in our review is that you can capture warlords peacefully or forcefully. By using Embassy buildings, you gain a diplomacy currency. This helps with capturing warlords if you're not confident in your military.
Tip 3 – How to See Food Consumption and Production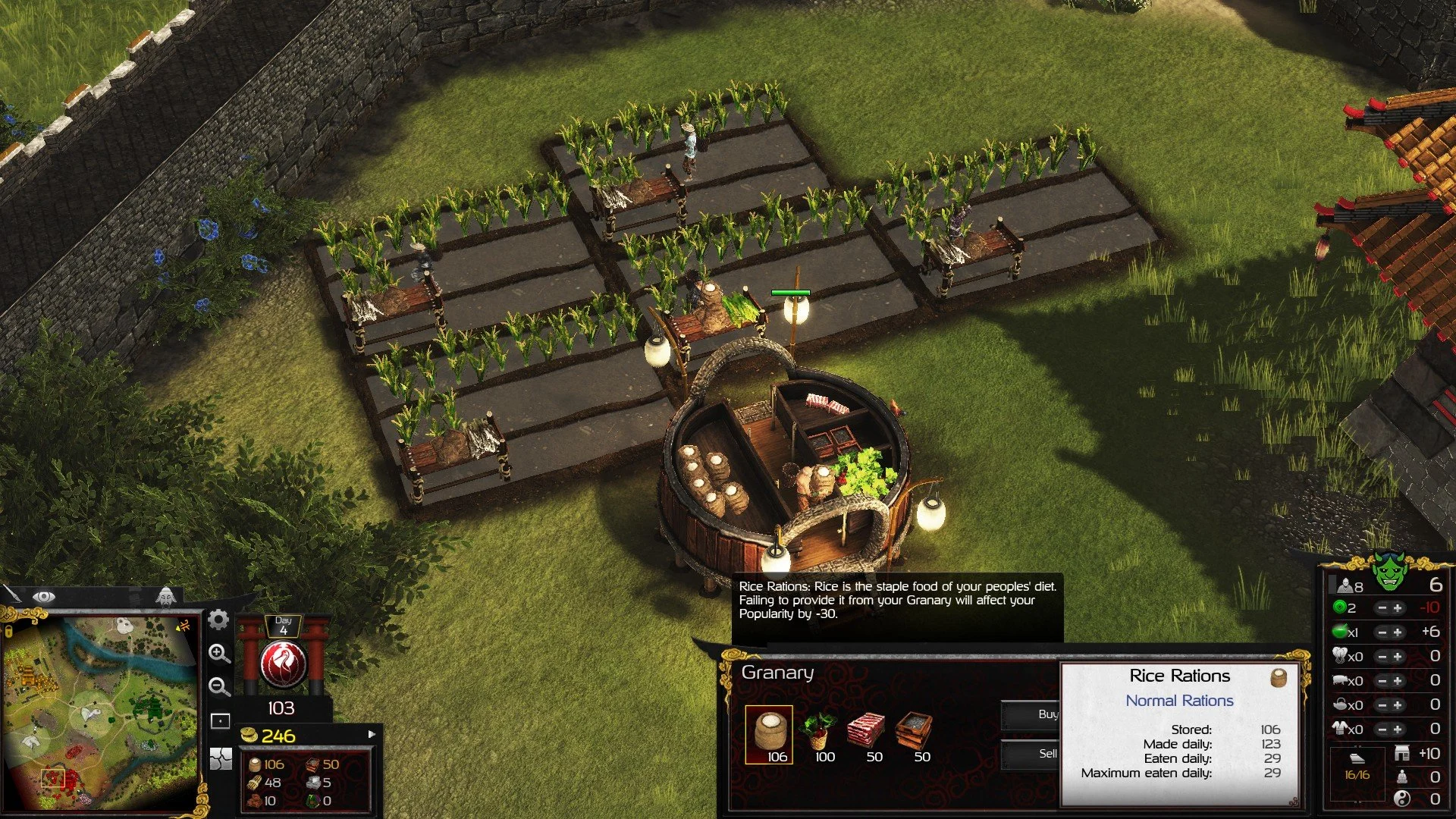 Keeping track of your food consumption and production is important so you don't lose popularity suddenly. By moving your mouse cursor over each food type at the bottom right corner, you can see these stats. This helps with understanding whether your current farms are keeping up or not.
As you continue to build your castle, you'll need more people, housing, and then food. This is a significant part of the economic cycle in Stronghold: Warlords. Never feed people extra rations if you can't tax them more heavily. Otherwise, you're wasting food.
Tip 4 – Build Enormous Armies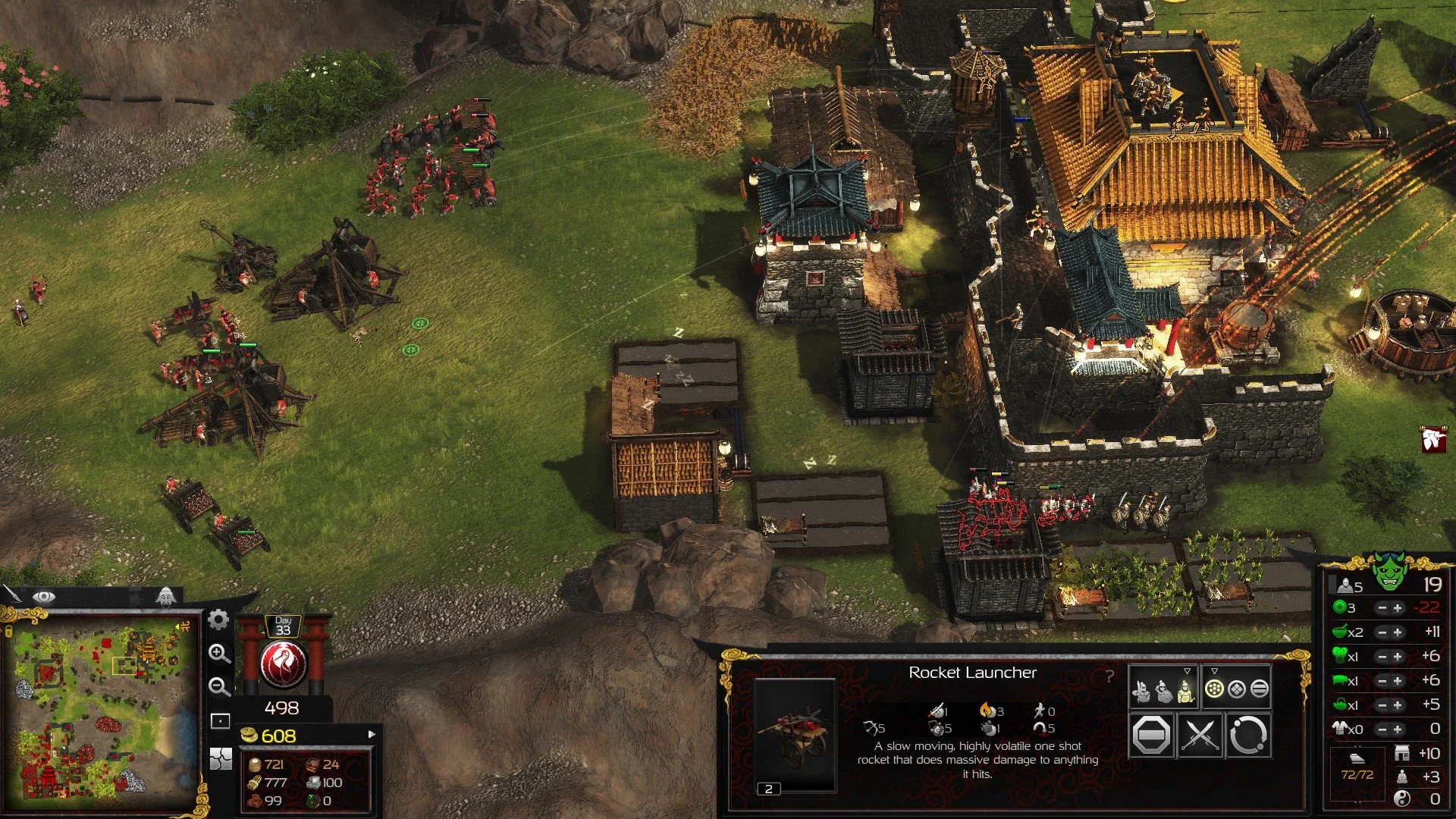 This tip applies more to the campaign and skirmishes with AI, since players are a whole different game. Building massive armies are a great way to make sure you're prepared for a fight or siege. However, the campaign missions love to throw enemies at you consistently. This can make it difficult to amass a large army while fighting them off. But, you always want to make sure you're well prepared if you have the means to do so.
Tip 5 – Save Often in Stronghold: Warlords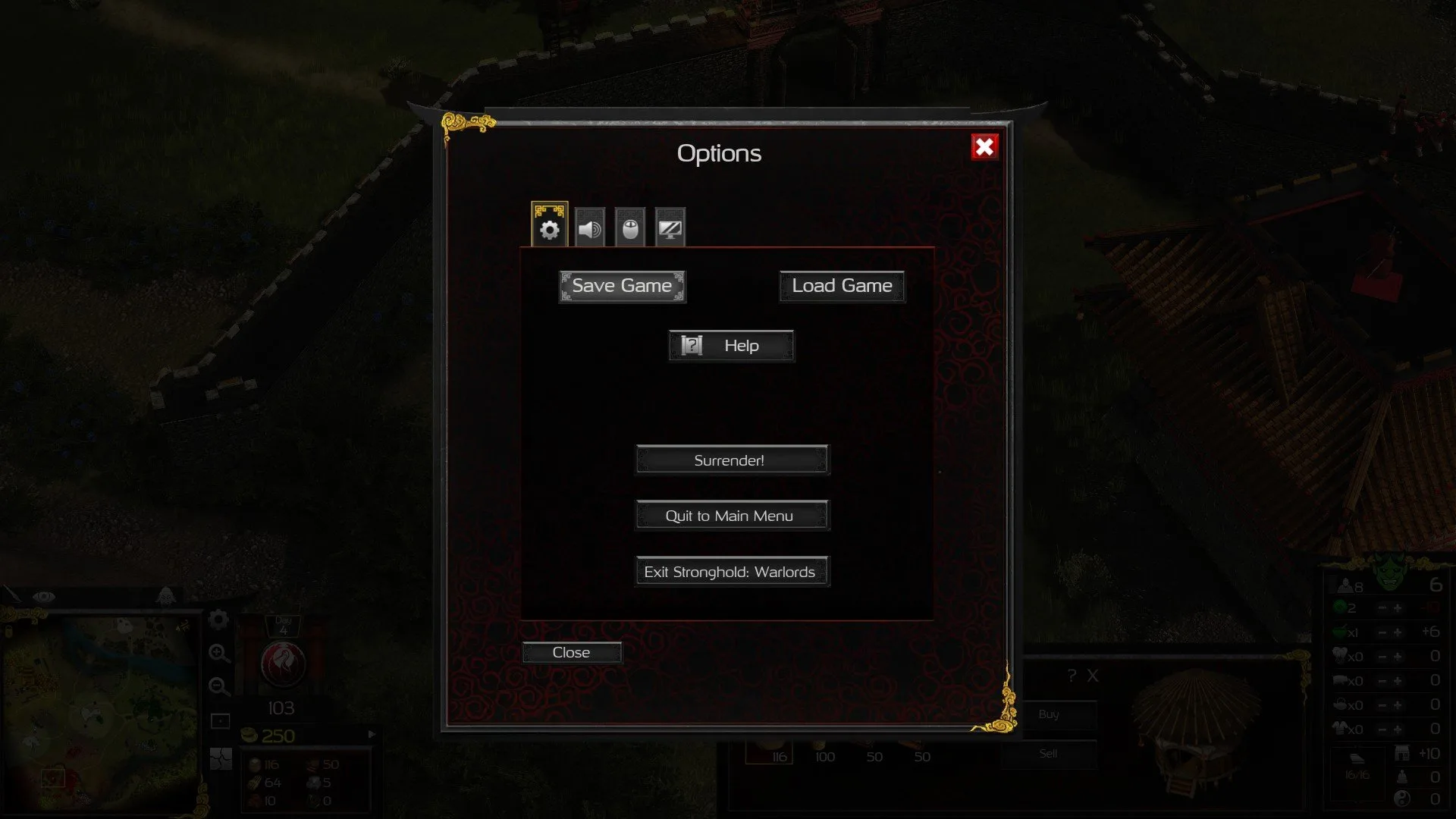 You may see the occasional auto-save in skirmishes, but don't trust these. Unless they're fixed at a later time, I haven't seen a way to load them. This is why it's important to save every so often, especially in the campaign. Nobody wants to lose their progress or have to start all over again.
Tip 6 – How to Set Hotkeys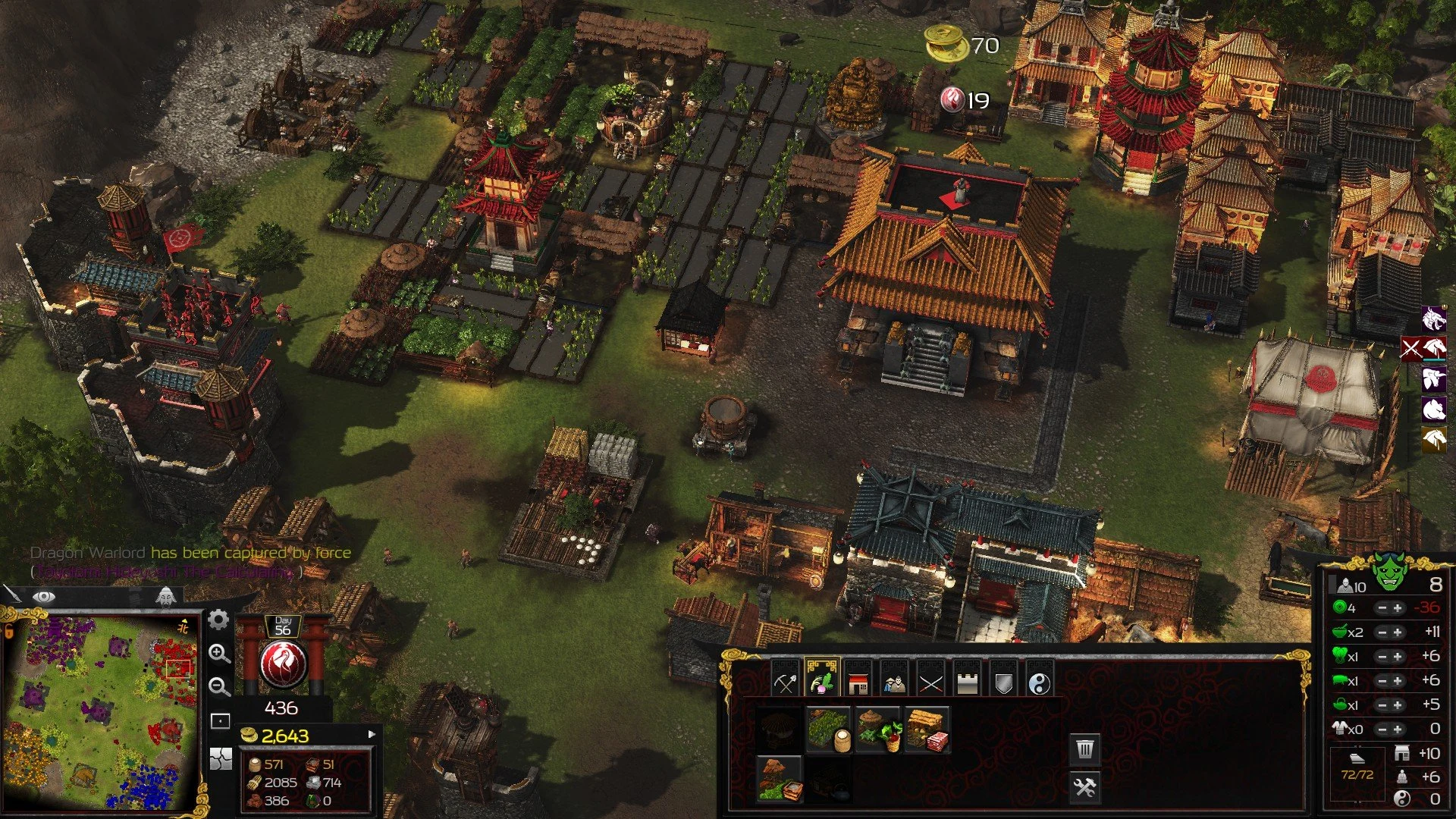 Setting hotkeys in Stronghold: Warlords is a great way to speed up certain processes. All you need to do to set them is select a building or group of units and press ctrl+any number. For example, clicking the stockpile, then pressing ctrl+1 at the same time, will set that hotkey.
Anytime you press 1 will now show your stockpile at the bottom. And tapping it twice brings you to the stockpile. My immediate go-to hotkeys are the stockpile, granary, armory, and the barracks. These hotkeys help with buying/selling resources and recruiting more units more easily.
Tip 7 – You Can't Get Resources Outside the Map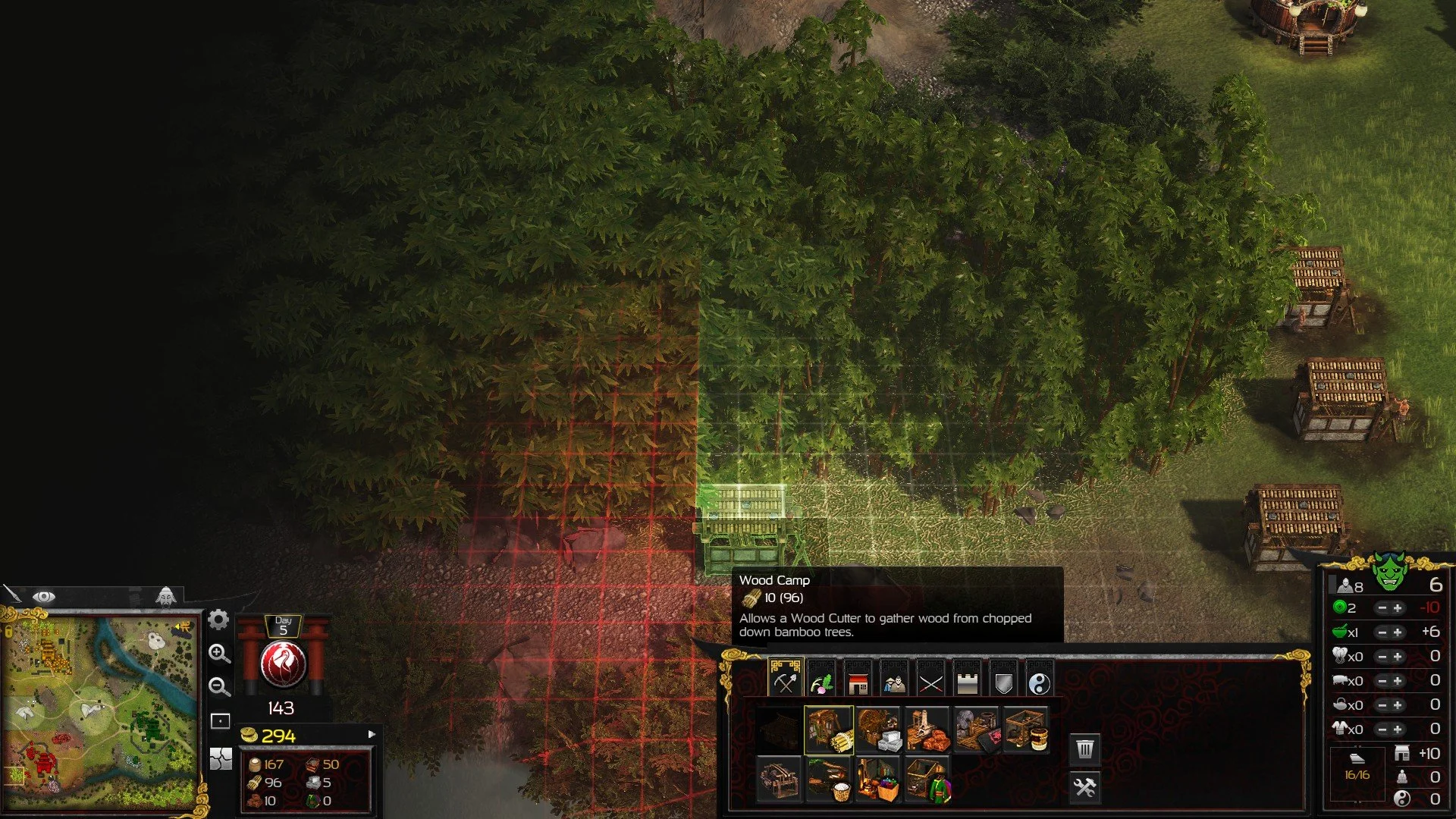 This may seem like an obvious tip since you can't build outside the map. However, you may be tempted to place woodcutting stations near trees on the border. If they're not on your side of the grid, your workers won't chop them, unfortunately. So make sure you don't place woodcutters too far from trees they can chop. Otherwise, they'll take longer to reach their station and the stockpile for depositing wood
Tip 8 – Buying Resources is a Gamechanger
Using the market to buy resources and weapons can save a lot of time if you have gold to spend. While a lot of campaign missions restrict what you can buy, it starts to open up further in. However, skirmishes are where you can really take advantage of the market.
This makes a massive impact early on when you need cheap resources like wood. But it doesn't stop there, you can also buy weapons and armor for quick units to pad out your army. Or perhaps you have excess stone and iron you're not using that can be sold.
Tip 9 – Learning to Kite Enemies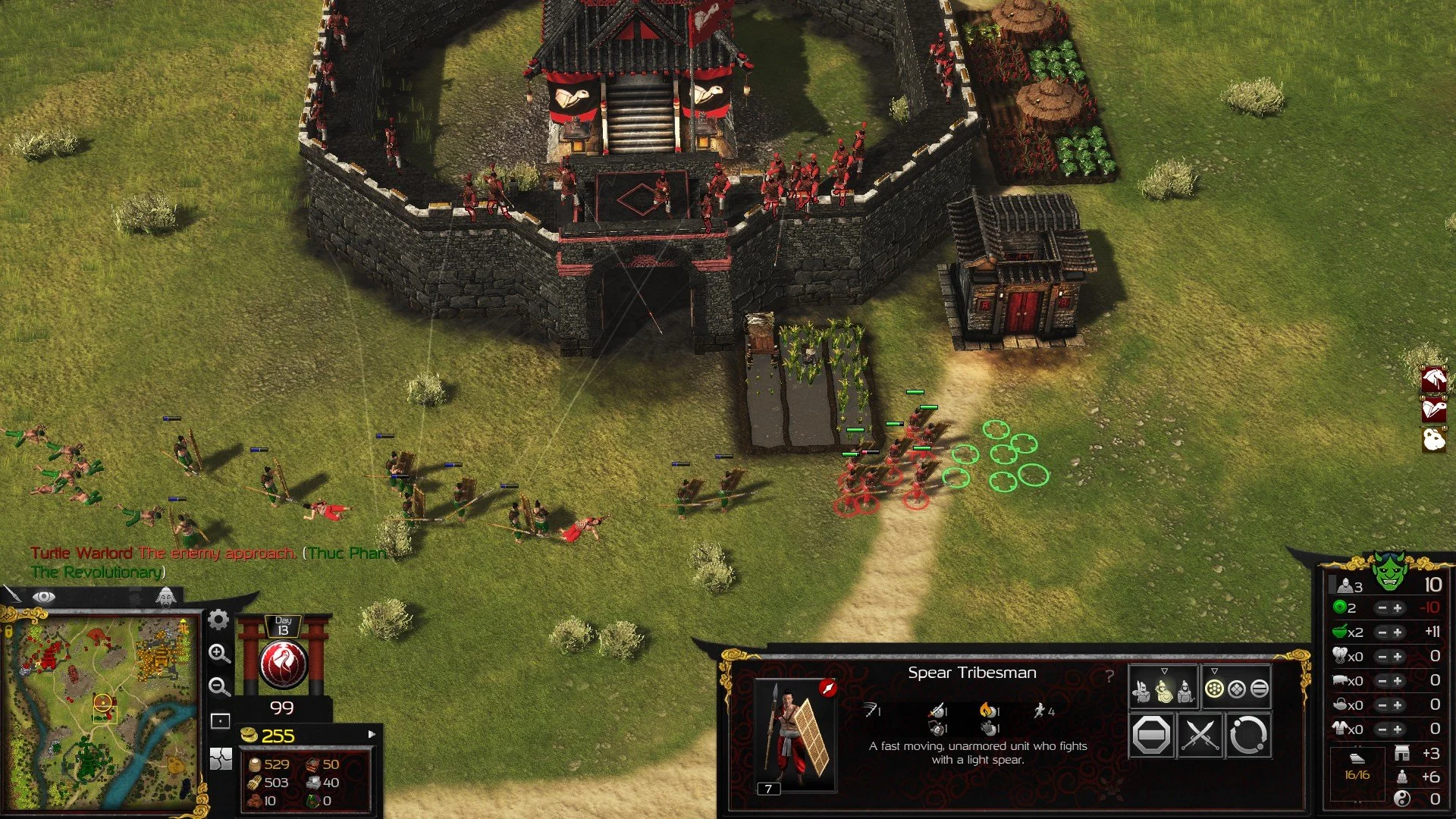 Kiting enemies is a common trick in RTS games where an enemy follows you as you attack them. You can usually prevent them from hitting you, gaining a huge advantage. While horse archers are best for this in Stronghold: Warlords, you can do it with any unit type.
A useful strategy is to barrage enemies with archers, while quicker melee types flank archers or siege units. Specialized ninjas are especially great for flanking siege units due to their invisibility. Also, you can get away with distracting slow armored AI units using spearmen.
Tip 10 – Follow the Campaign Objectives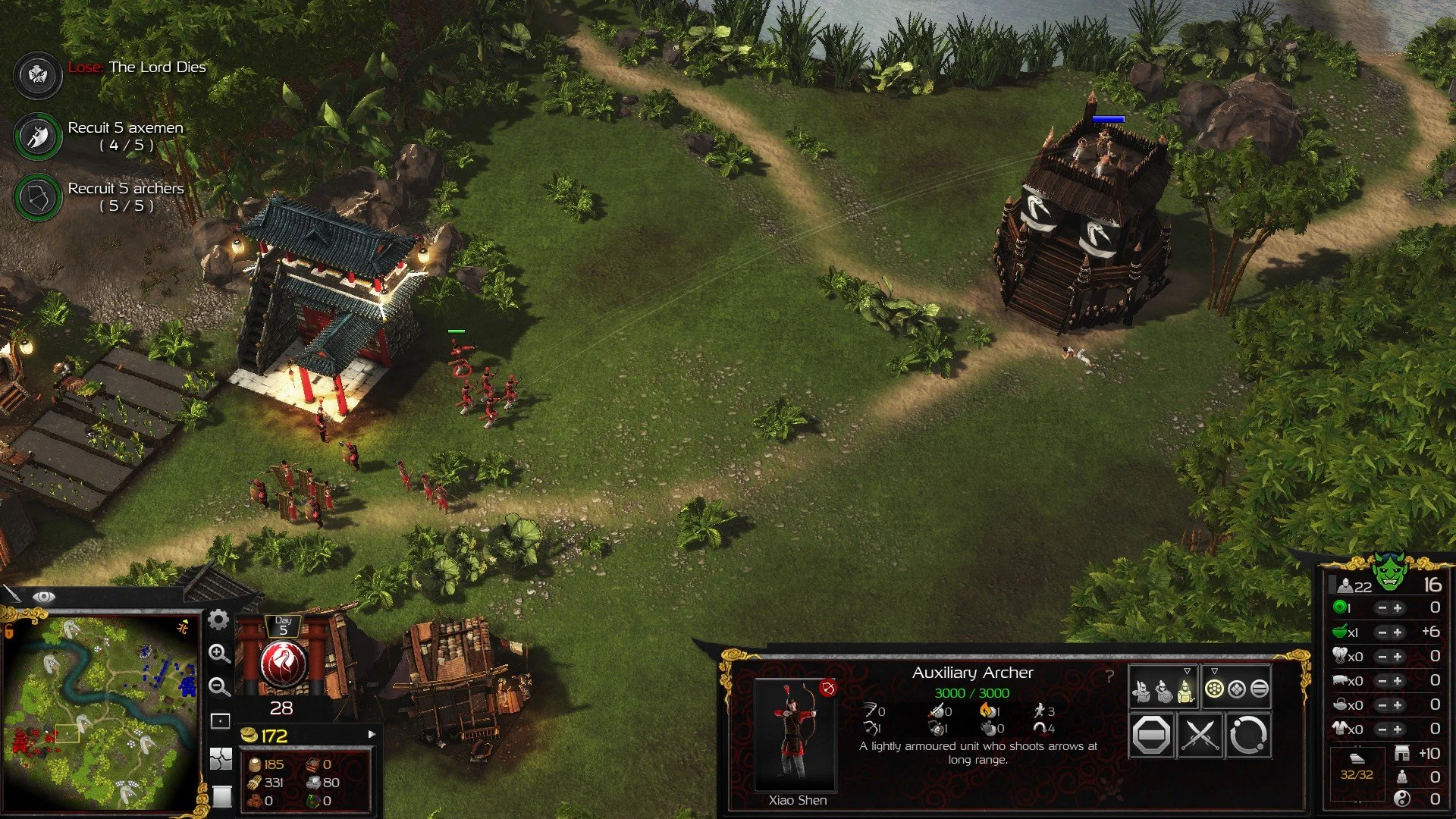 If you're playing the Stronghold: Warlords campaign, follow the objectives. I've made the mistake countlessly of preparing for a big siege only to realize that's not the goal. Sometimes the objective is to build an army and once you do, the mission ends. So try to follow the objectives as closely as you can so as to not waste your own time. I know it's a silly tip, but, you'll get what I mean if you play the campaign.

Jeff is a journalist with over 10 years of experience writing, streaming, and making content about video games. With an associate degree in journalism, he's a sucker for RPGs, survival games, roguelikes, and more.