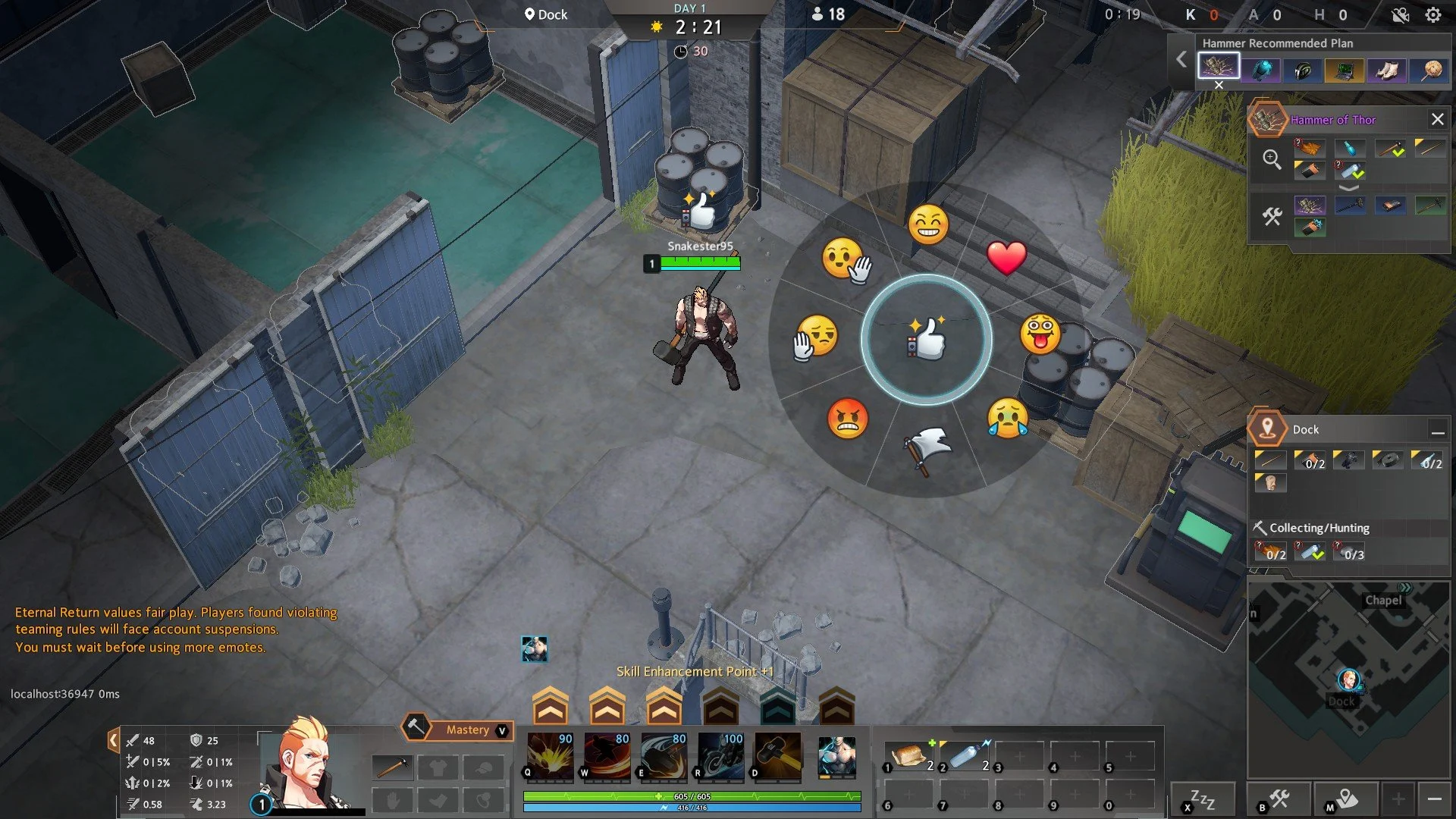 Using emotes in Eternal Return: Black Survival is a solid way to communicate quickly or just have a little fun. Throwing a white flag to say you don't want to fight or a brief wave to say hello. This quick guide explains how to emote while also teaching you how to disable enemy emotes if you'd prefer not to see them altogether.
How to Emote in Eternal Return: Black Survival
Fortunately, emoting in Eternal Return: Black Survival is relatively simple and only requires holding down "T" by default. Once you do so, you can drag your mouse toward any of the emotes shown in the screenshot above. Afterward, whichever emote you let go of "T" while your mouse is over, will then be displayed above your head.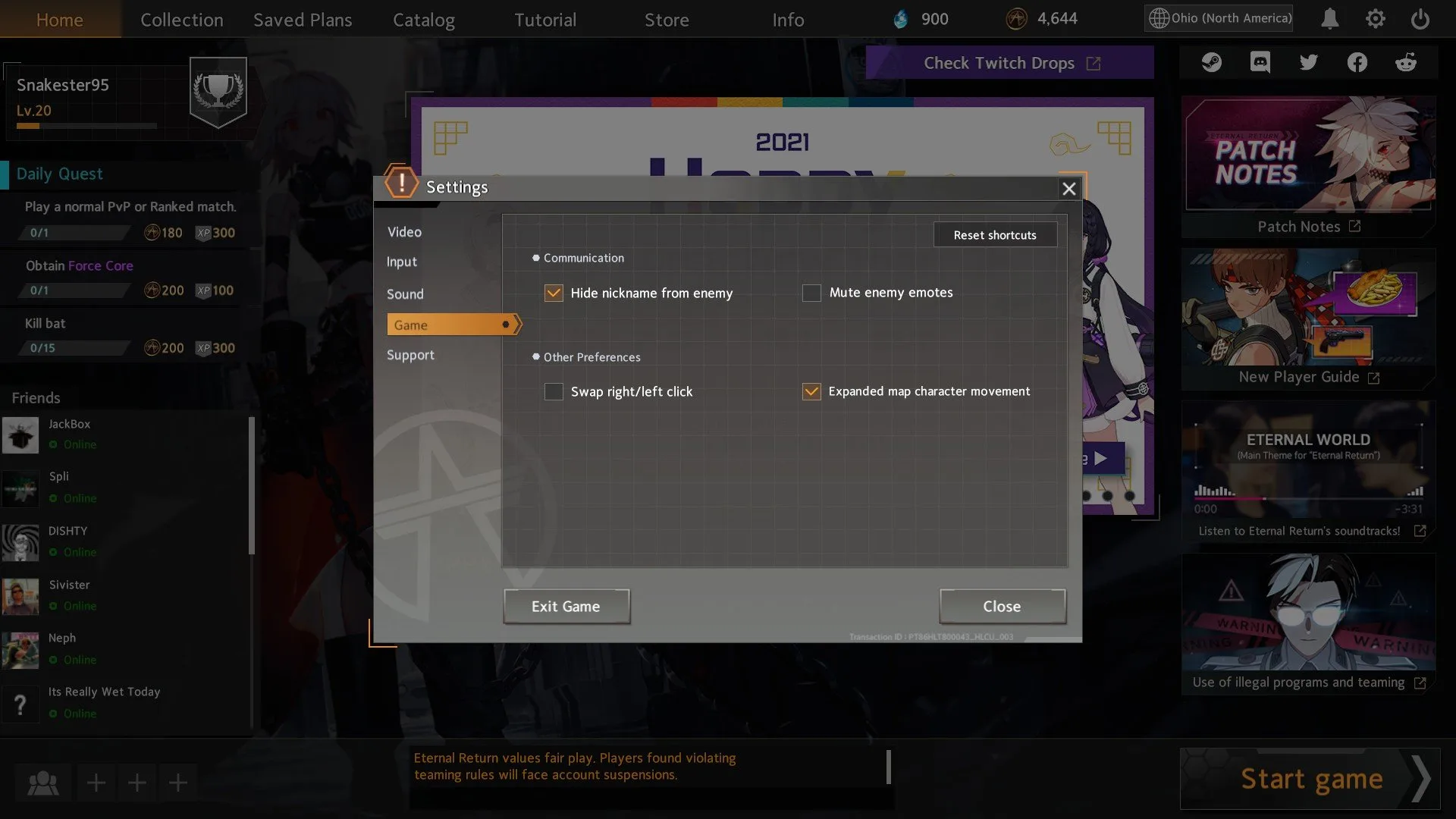 Now if you'd prefer to disable enemy emotes there's also a way to do that. This is useful to know in case you're getting toxic players emoting rudely toward you. Follow the instructions below to quickly disable/mute enemy emotes:
Make sure you're at the main menu/lobby and not queuing for a match.
Click the cogwheel at the top right corner to open the Eternal Return settings.
Click the "Game" category and then check the "Mute enemy emotes" box. This window is shown in the above screenshot.
Hopefully this short guide helps you understand how to emote in Eternal Return: Black Survival. While you're here, be sure to check out our tier list here and our tips and tricks for all players. If you have any other questions, be sure to comment below the article.
---
Eternal Return: Black Survival became available for free on PC via Steam Early Access on October 14, 2020. It's a hybrid of multiple genres combining MOBAs and battle royales with survival mechanics mixed in. Up to 18 players total battle it out in solos, duos, or teams of three.

Jeff is a journalist with over 10 years of experience writing, streaming, and making content about video games. With an associate degree in journalism, he's a sucker for RPGs, survival games, roguelikes, and more.