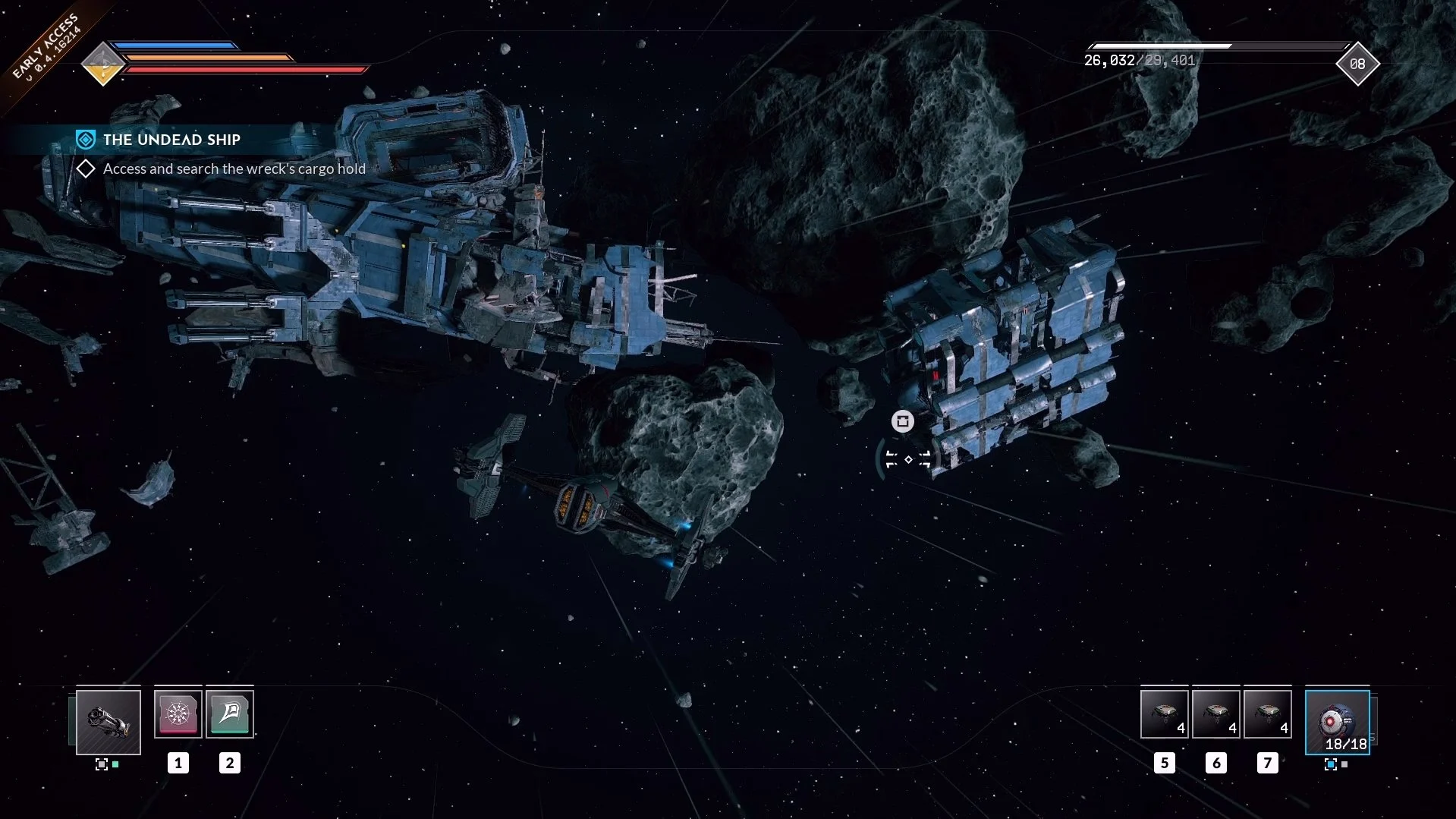 If you need help completing the Everspace 2 mission, The Undead Ship, continue reading below for our walkthrough. This guide contains in-detail steps on what you need to do for each objective alongside some tips and tricks. If you're still struggling with something, comment below the article to get some help.
The Undead Ship Walkthrough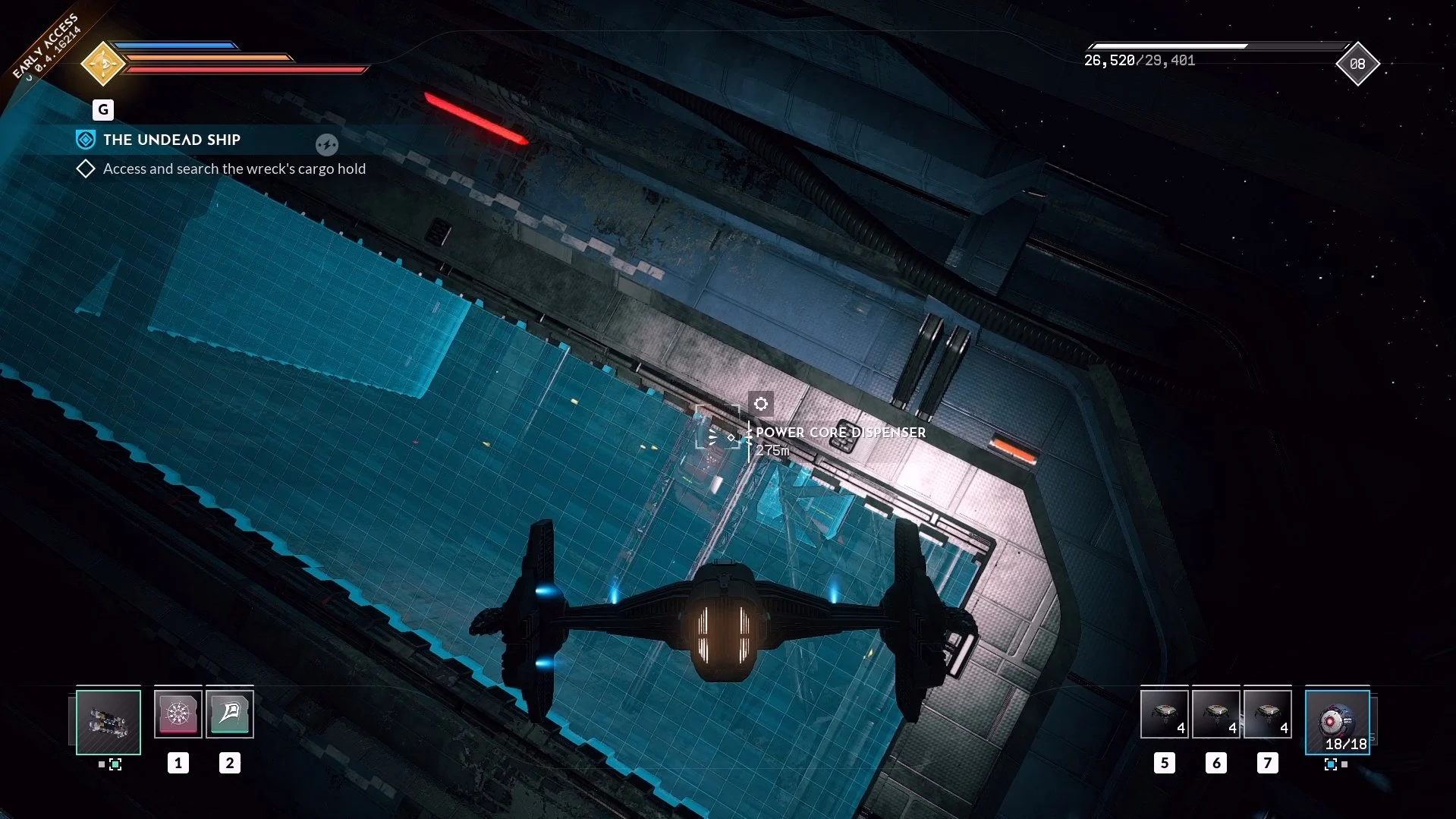 This is a side mission that you can get in the Ceto Outer Rim system. There's an escape pod you may have looted during the main mission, The Edge of the Universe, that contains a logbook starting The Undead Ship. This sends you to an undiscovered site with a destroyed freighter. Make your way over to the freighter and start searching for a Power Core Dispenser. While you won't be able to reach it due to forcefields, there's a red marked generator nearby powering it.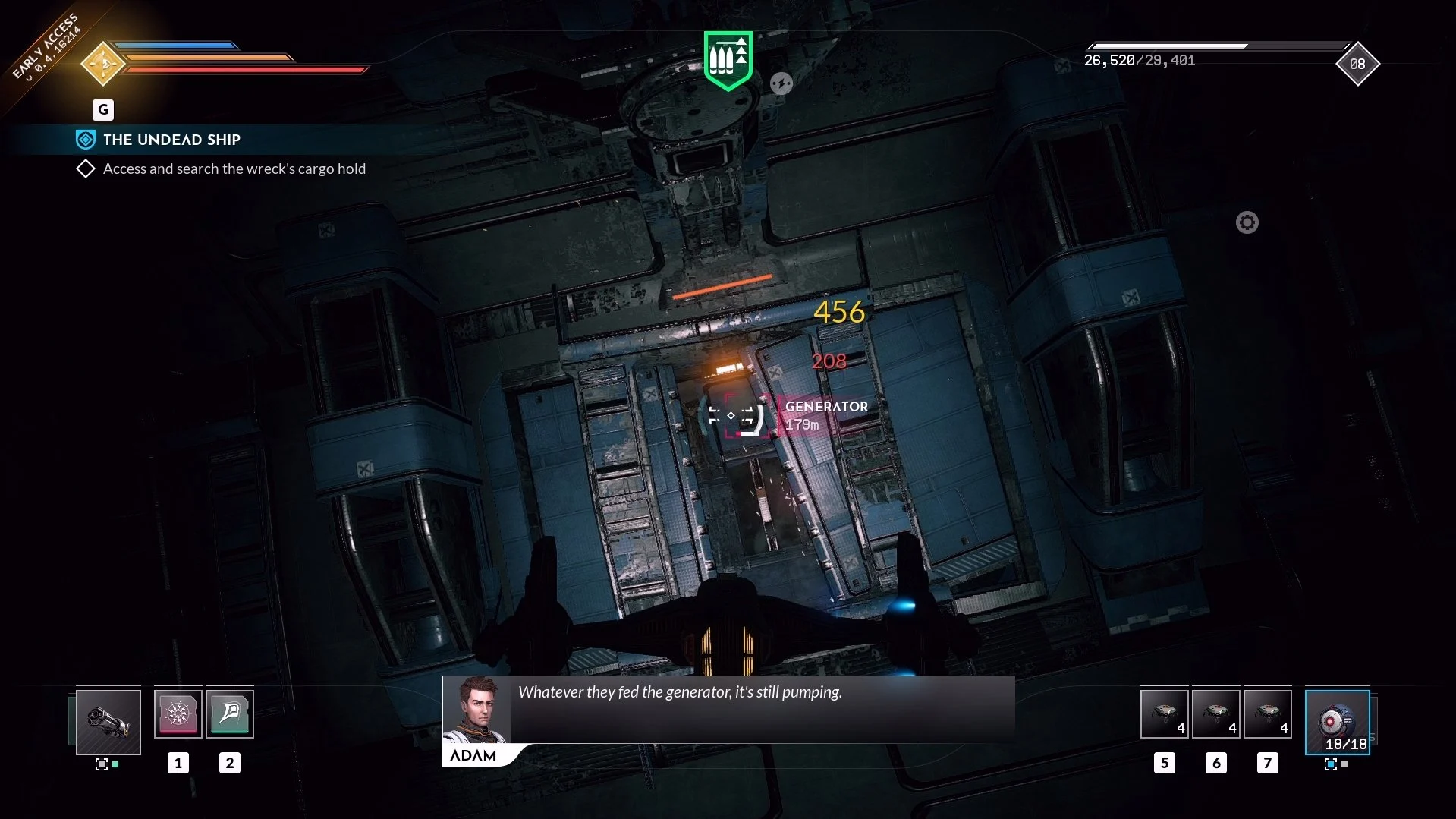 Once you've destroyed the generator outside, you can get past the first forcefield. The second generator is near the Power Core Dispenser, where a door repeatedly opens and closes. Then, opposite that generator, is another one blocked by debris. Move close to the debris and grab it with your ship so you can destroy the third generator behind it. After destroying all three generators, you can grab an Unstable Power Core from the dispenser. Return outside the forcefield, where you can find a Power Socket through a hole in the wall.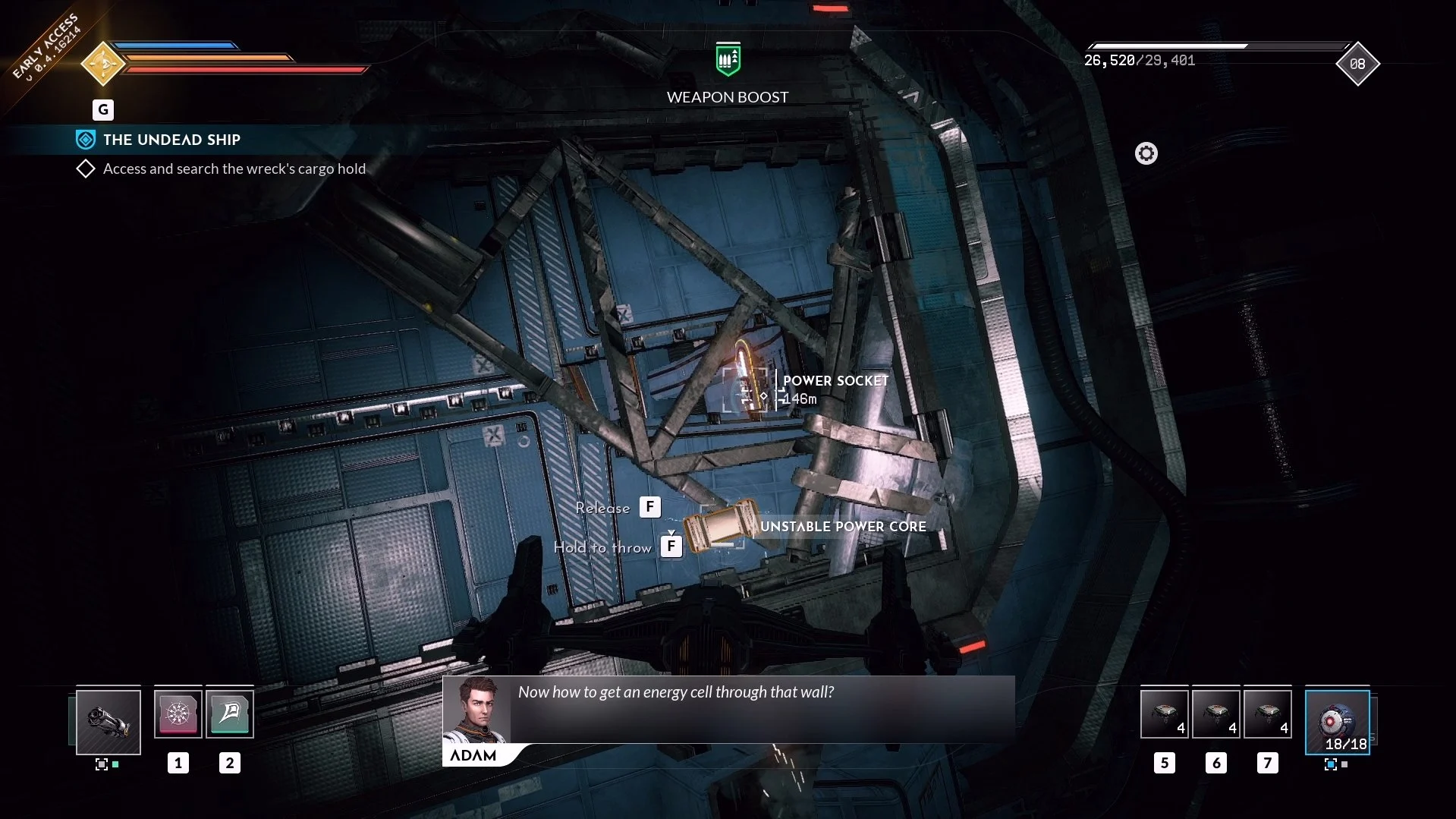 Now throw the Unstable Power Score to the socket and it'll attach, opening a gate leading inside. A little further up ahead you'll come across a Bulletproof Container marked by The Undead Ship mission. Here you'll find a Bulletproof Container marked by The Undead Ship mission. Assuming the loot inside is the same for everyone, it includes a level Rocket Launcher and Cruise Booster. Regardless, after looting the container, this side mission is complete. Visit our full Everspace 2 walkthrough here for every mission.

Jeff is a journalist with over 10 years of experience writing, streaming, and making content about video games. With an associate degree in journalism, he's a sucker for RPGs, survival games, roguelikes, and more.