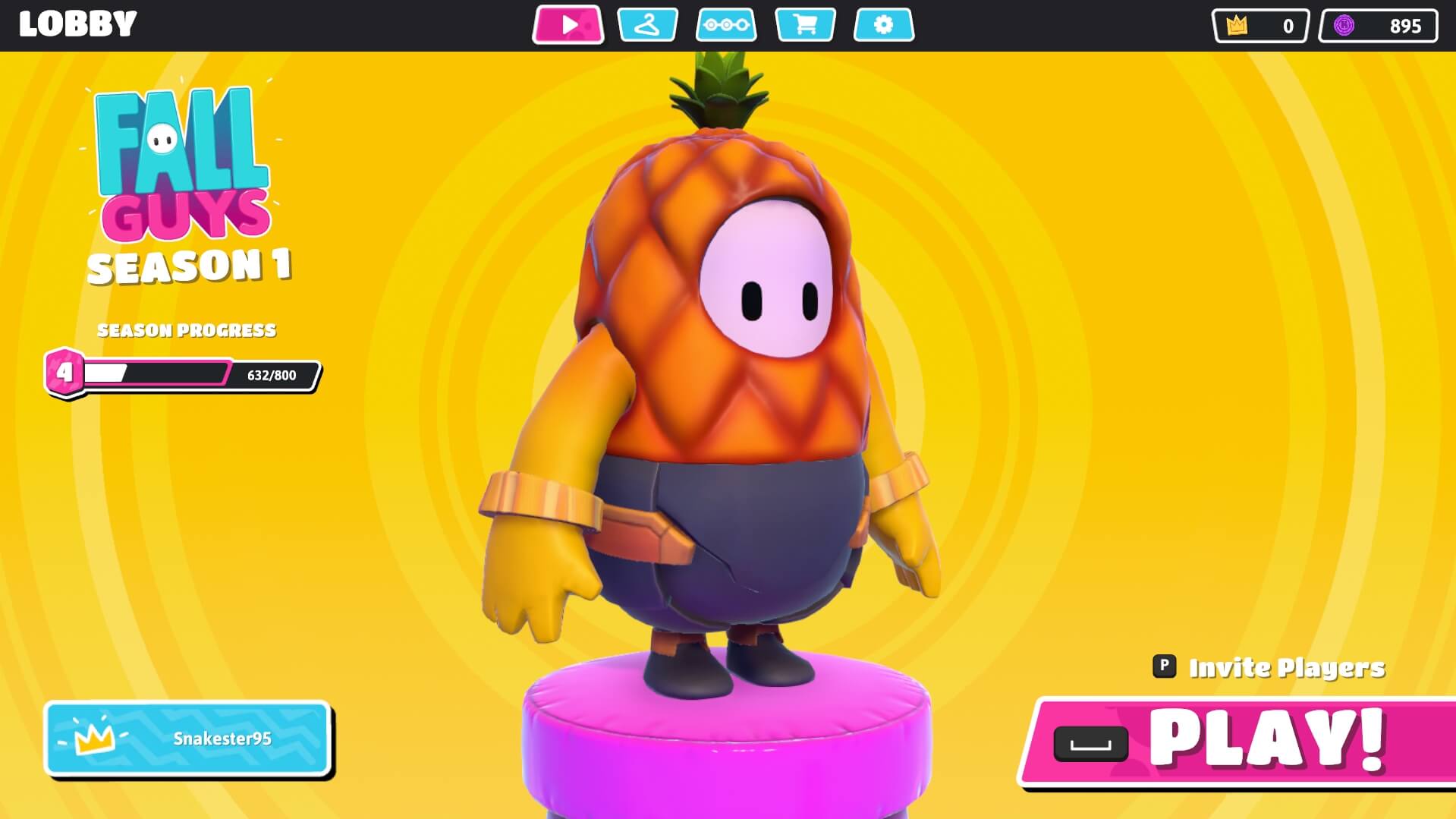 If you're wondering how to change your name in Fall Guys, unfortunately, you'll have to wait a little bit before you can. Players were exploiting a bug where they used HTML in their names and this created some messy situations. Take a look below for some examples.
Evolution of me discovering you can do HTML injection in Fall Guys pic.twitter.com/SLtyKyopke

— Yeetgod McNaenae (@YeetgodMcNaenae) August 6, 2020
Fall Guys developer, Mediatonic, tweeted about their temporary solution to the exploit certain people on Steam were using. Players won't have to worry about how to change their name soon, because their names will return once a more permanent fix is in place.
How to Change Your Steam Fall Guys Name
If you're still wondering how to change your Fall Guys name regardless of the current situation, you can do this via the Steam friends menu. Simply click on the down arrow to the right of your name, and click, "Edit Profile Name". Then, edit your name and change it here to whatever you would like. After doing so, your profile name will change for both Steam and Fall Guys once the name exploit is fixed.
If you're looking for more guides on Fall Guys, take a look at our 10 Best Fall Guys Tips and Tricks here. Or if you want to see all our guides to help you get an advantage, check out our Guide Hub.
---
Fall Guys: Ultimate Knockout released on August 4, 2020, for PC on Steam and PlayStation 4. It's temporarily free on PlayStation 4 for PS Plus subscribers. Developer Mediatonic has stated it doesn't have cross-platform play, but may in the future.
Fall Guys: Ultimate Knockout was provided by the PR company via a Steam code.