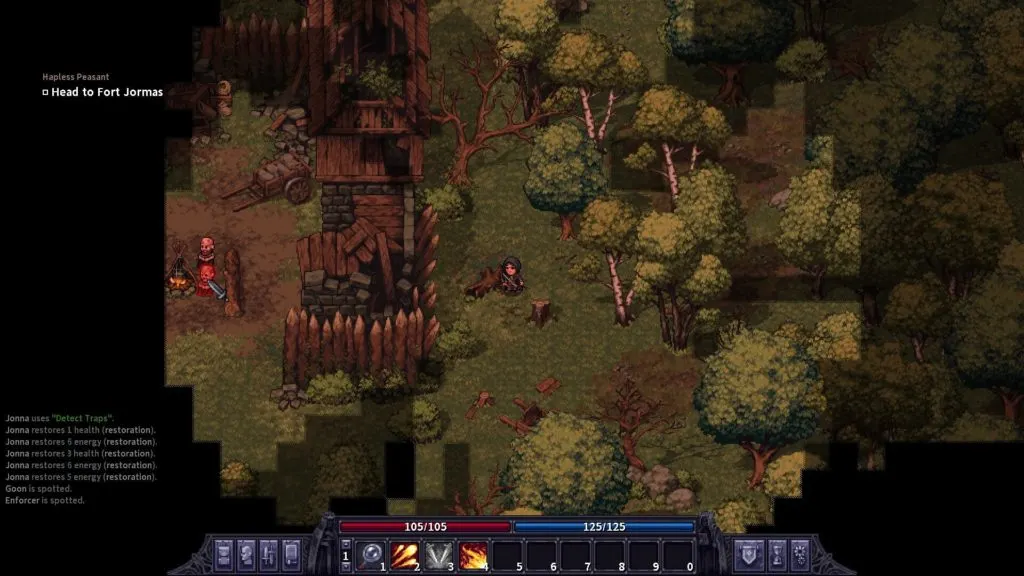 Stoneshard developer revealed their 2020-2021 plans via a roadmap earlier this month. It details the current state of the game on Steam Early Access and when certain features will arrive. However, it's not all that specific right now.
Trollslayer Update in March 2020
The Trollslayer update is the first main content drop from developer Ink Stains Games. According to the roadmap below, it will add a new dungeon, boss, skill tree, and more. For all planned content to come, take a peek at the full roadmap.
Stoneshard Roadmap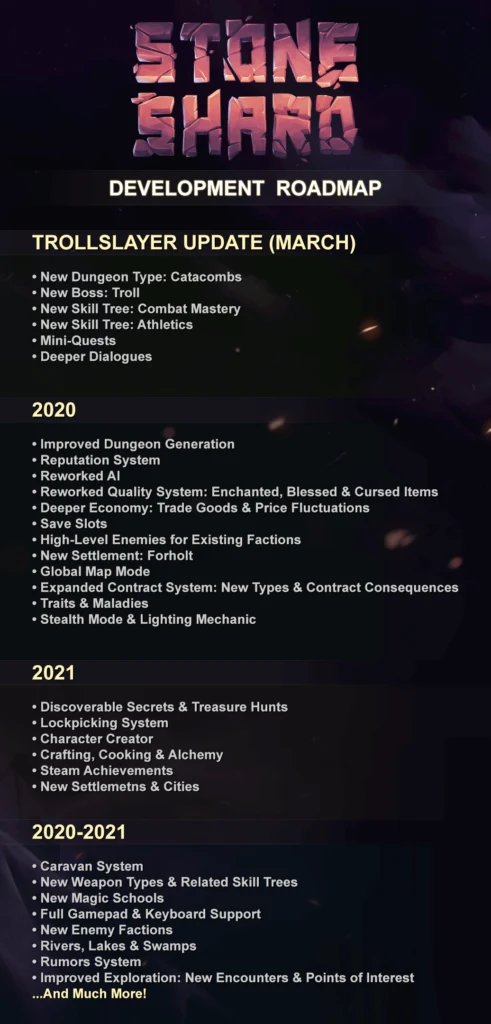 The developer has patched the game several times since it launched on Steam Early Access on February 6, for PC. Ink Stains Games stated in this patch that they're primarily focusing on bugs and crashes this month. Although, they're trying to get back to developing new content and mechanics for the Trollslayer update.
"It's barely been a dozen of days since Stoneshard was released into Early Access, a rather stressful dozen of days for our team. We've received a huge amount of feedback, and we are happy that our game gained so much unexpected attention. The first week was spent on fixing the most pressing issues, however it's time for us again to focus on developing new content and mechanics."
Stoneshard Linux is Available
Alongside the roadmap information, the developer released the Linux version of Stoneshard on February 20. The recommended operating system is Ubuntu 18.04 based on their testing.
---
Read more about Stoneshard with our top 10 tips and tricks for beginners and advanced players. Comment below and let us know what you're looking forward to most.

Jeff is a journalist with over 10 years of experience writing, streaming, and making content about video games. With an associate degree in journalism, he's a sucker for RPGs, survival games, roguelikes, and more.