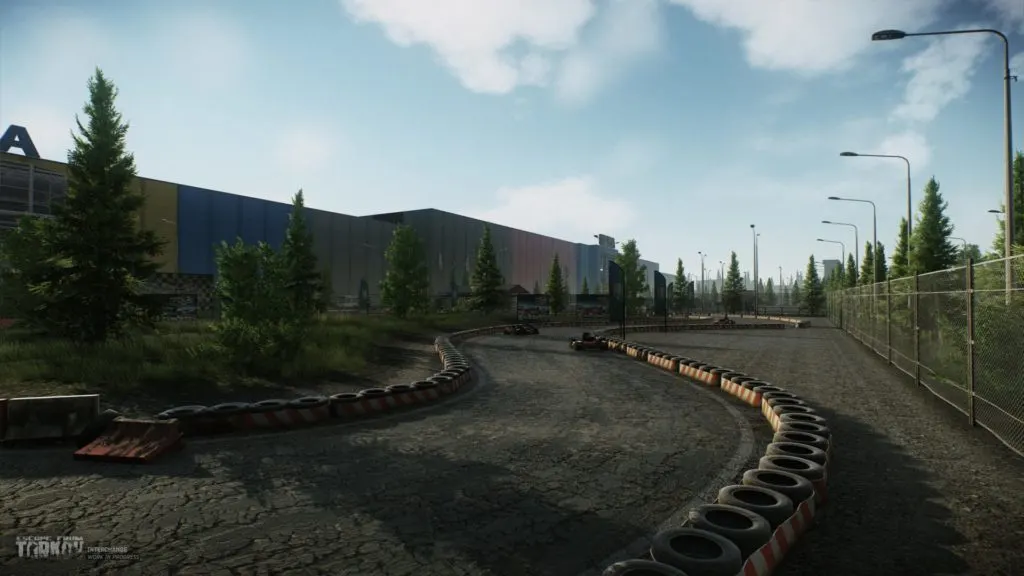 Fuel is important in Escape from Tarkov if you plan on crafting using your Hideout. If you're curious how to get fuel, I've got a short guide to hopefully help you out.
Players used to be able to take empty fuel tanks into raids and they would become filled after leaving. It didn't matter if they extracted, died, etc. However, this was a bug that was patched out. The developer has mentioned having plans for some type of refueling system for empty fuel tanks.
Looting Fuel Tanks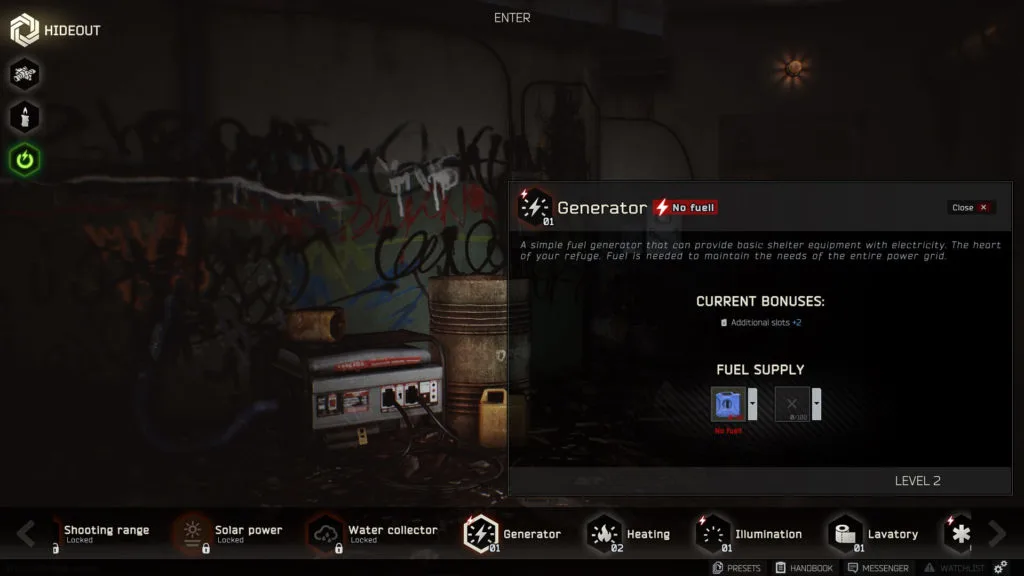 The cheapest way to get fuel is an obvious one, loot it. There are two types that can be found in raids. First, the smaller one is the Expeditionary Fuel Tank with a durability of 60/60. This canister is bright blue and often not worth buying on the market.
Second, the larger canister is the Metal Fuel Tank with a durability of 100/100. You're more likely to use these in your Hideout generator because they're easier to get.
Customs – I often find Expeditionary Fuel Tanks in the warehouse above the ZB-1012 extract. The screenshots below show where the warehouse is and where the tanks may appear.
Reserve – Some people recommend going to the bunker for fuel tanks. I don't know how common they are personally unless anyone can confirm this. I've had decent
Buying From Dealers or the Flea Market
If can't find fuel in the world of EFT, you can still buy it. Before you run to the Flea Market and buy overpriced empty tanks, listen up. The Flea Market filters don't work on fuel tanks for filtering which are full and which are empty. This is a bit of a pain and requires inspecting each listing individually.
I've averaged prices on full fuel tanks alongside the dealer price and materials for crafting. While it is cheaper to buy from Jaeger, he isn't unlocked immediately and also needs to be level 2.
| | | | |
| --- | --- | --- | --- |
| | Flea Market Average | Dealer Price | Crafting Materials |
| Expeditionary Fuel Tank | Above 70k, with undercuts to 40k | N/a | 6 Zibbo Lighters, 8 Crickent Lighters |
| Metal Fuel Tank | Near 75k | 52,755 roubles (Lvl 2 Jaeger) | |
Best Case Scenarios
You loot it.
You buy it on the market at a low price that isn't empty (unlikely).
You buy it from Jaeger at the cheapest price (likely).
You craft it by scavenging the materials yourself. If you buy the materials from the market, it averages out to 63k.
If you have any tips for looting fuel tanks, be sure to comment below! I'll add any useful info for finding them to the article.
---
Take a peek at our 9 Best Beginner Flea Market tips here to really snipe those fuel tanks.

Jeff is a journalist with over 10 years of experience writing, streaming, and making content about video games. With an associate degree in journalism, he's a sucker for RPGs, survival games, roguelikes, and more.