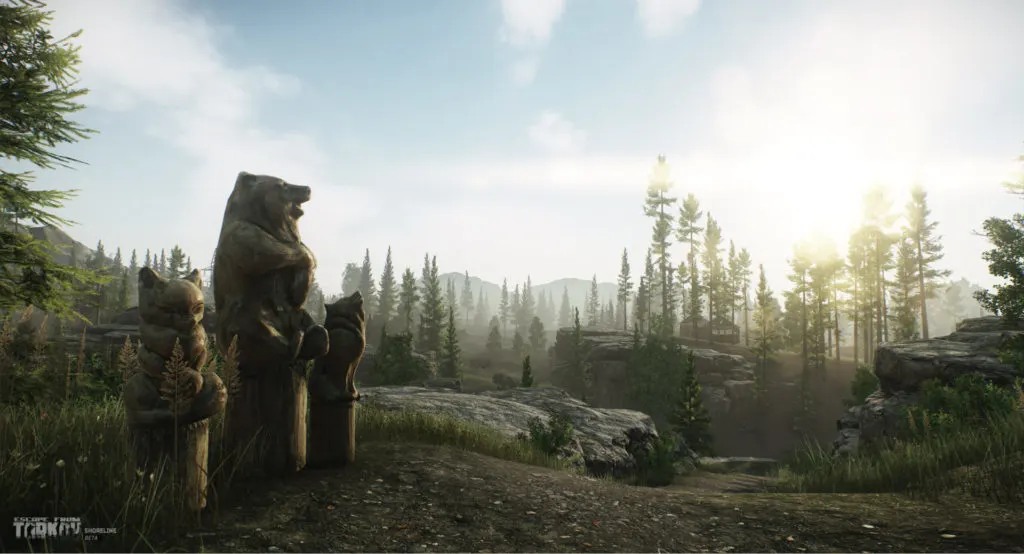 Finding out when the next Escape from Tarkov wipe is can always be a challenge but also a bit fun to guess too. If you're looking for new information on the latest wipe or when previous wipes were, we try to keep every update to this article listed below. The latest information will always be closest to the top beneath each heading.
Update (8/9/2023) For 0.13.5 Wipe:
Battlestate Games confirmed the 0.13.5 wipe date to be August 10, 2023, at 3: AM EDT. As per usual, the wipe will take at least 6 hours but can be extended if needed. Players interested in seeing the Streets of Tarkov map expansion can check out the wipe teaser on YouTube.
Update (12/28/2022) For 0.13.0.0 Wipe:
Battlestate Games confirmed the patch 0.13.0.0 wipe for December 28, 2022, at 1:30 AM EST. According to their tweet about the wipe, it will be down for at least six hours but as usual may be extended if needed. Get ready for Streets of Tarkov by checking out the teaser on YouTube.
Update (12/27/2022) For December 2022 Wipe:
The final Escape from Tarkov wipe for 2022 seems to be hitting in a couple of days. The community is guessing based on rumors and the main hint with Twitch Drops kicking off on December 29. This makes it likely that the wipe is coming anytime now.
Update (6/7/2022) For June 2022 Wipe:
Sounds like the next wipe will be sometime mid to late June 2022, so get ready for hijinks. There isn't a confirmed date yet even though many different sites are trying to guess when it is.
Update (12/4/2021) For 12.12 Patch Wipe:
As is usual with Battlestate Games, they're hinting at the next wipe date without actually saying when it is yet. However, an Instagram post posted on December 3, 2021, states, "You already know when the 12.12 release will be." Some players are speculating that this could mean the wipe will be on December 12, 2021. But, others think this still may be too early.
Update (6/30/2021) For 6/30/2021 Wipe:
Between cryptic news and tweets about the weather in Tarkov, Battlestate Games confirmed the first 2021 wipe with patch 0.12.11. They finished implementing the patch earlier today around 11 am ET. You can find the full patch notes on the Tarkov forum as well.
Update (6/24/2021) For 2021 Wipe:
A lot of cryptic news is circulating around Tarkov that has players wondering if the update is bound to happen very soon. While we don't have a confirmed date yet, it could be by the end of June 2021 or next month. Developer Battlestate Games has started doing a sale alongside bizarre updates that generally precede a wipe.
Despite Reddit having an outage at the time of publishing, players have mentioned seeing Killa in Factory. Which if you know Tarkov, that's definitely bizarre. And it's a quick route to a heart attack. We'll update when we learn more about a confirmed wipe date.
Update (12/23/2020) For 12/24/2020 Wipe:
The latest Escape from Tarkov wipe coming at the end of 2020 has been confirmed for December 20, 2020, with the launch of 12.9. According to the developer's Twitter account, the wipe will happen at 11:00 Moscow time, which is 3 AM Eastern.
It could take anywhere around four hours, potentially longer depending on how it goes as well. For the full patch notes of what will be in patch 12.9 like the Woods expansion and any new weapons, click here.
Update (7/25/2020) For Late 2020 Wipe:
Battlestate Games developer, Nikita Buyanov, confirmed the next Escape from Tarkov wipe will come with definitely patch 13 and possibly 12.9. There are rumors and speculation for late 2020, but there's no guaranteed date at this time. We'll update this article if anything changes regarding a wipe date for late 2020.
Original Article:
Update (5/27/2020) Regarding Last Wipe:
Battlestate Games announced on the Escape from Tarkov forum that the next wipe is arriving tomorrow, May 28, 2020, at 4 a.m. ET (11:00 Moscow time). Patch 0.12.6.7456 should take anywhere from 3 to 5 hours and nobody will be able to play while it's installing. However, some Tarkov patches finish early, so it's worth keeping an eye on the official Battlestate Game Twitter account.
On the forum post, the developer mentioned some changes coming alongside the update and wipe. A few examples include:
Captcha added to the Flea Market for suspicious actions.
All stashes increased by two rows (20 cells).
AI Scavs will cooperate together now.
Various bug fixes.
"Survived" condition changed to: Need to stay in a raid for 10 minutes or gain at least 600 XP before leaving.
Next Escape from Tarkov Wipe June 2020?
Developer Battlestate Games originally posted on the Escape from Tarkov forums that a global wipe won't happen for at least five months. They're planning to do it when they finish developing certain storyline quests. However, the forum post now states,
"Next major update and WIPE: Wipe will not be in the next couple of months. it will be linked to storyline quests when they will be completed."
Just a reminder, this is only an estimate and will likely change. There's no guarantee when it will take place. For those unaware, wipes clear everything except items, money, and whatever else gotten from founder packs and the New Years' gift. That also includes levels, task progress, etc.
If you have any questions about the next Escape from Tarkov wipe, comment below and we'll answer your questions. We'll update you with an official date when the developer announces one.
---
If you're new to Escape from Tarkov and looking for some tips, take a peek at our 10 Best Beginner Tips and Tricks.

Jeff is a journalist with over 10 years of experience writing, streaming, and making content about video games. With an associate degree in journalism, he's a sucker for RPGs, survival games, roguelikes, and more.