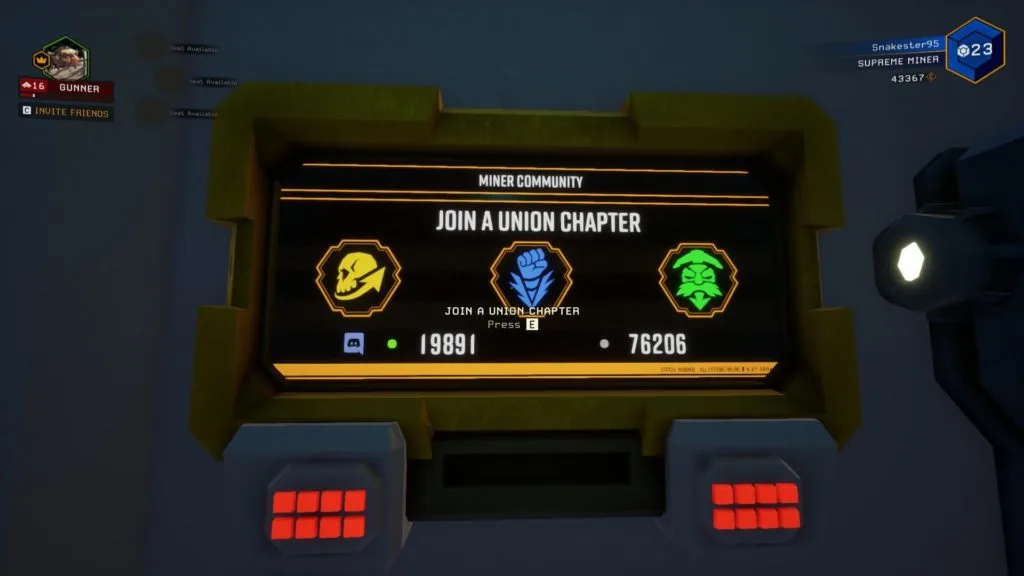 Join the Interplanetary Miners Union in Deep Rock Galactic and earn rewards for just playing the game. 80 hours into Deep Rock Galactic and I only just heard about the union for the first time.
Space Rig Redesign Moved the Union Terminal
The Interplanetary Miners Union terminal for joining and/or checking progress was originally located near the bar. However, when the space rig was designed, the terminal/computer was moved to the right of the miner rooms if you're looking at them.
If you're still having trouble finding the computer monitor, you can look to the left of the equipment computer. The picture below shows its position to the left of the orange light.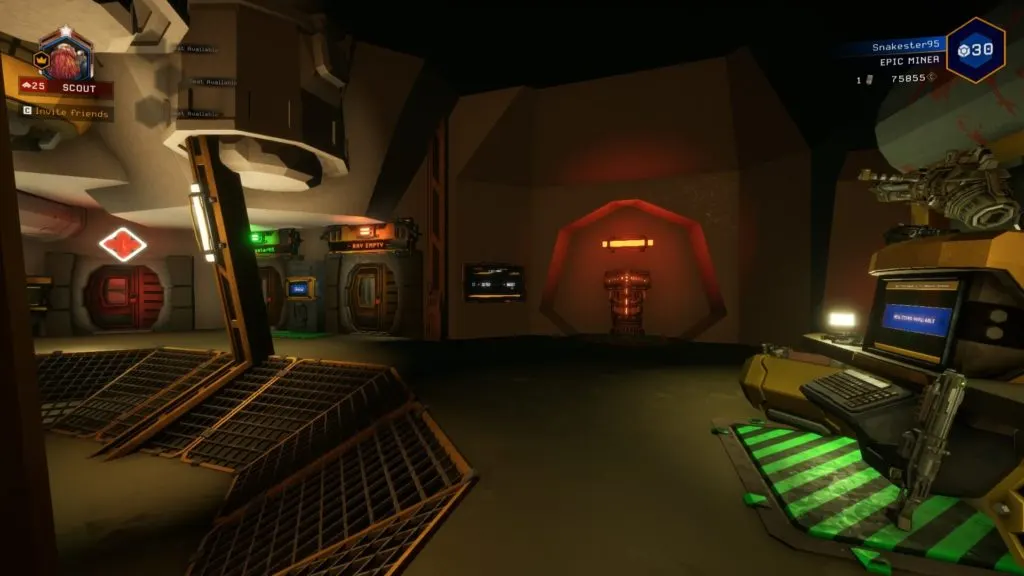 What is The Interplanetary Miners Union?
The Discord community for Deep Rock Galactic is tied to a miner's union where players can get extra money and crafting materials. It's possible at a later time the developer will remove the Discord requirement.
Anyways, the Interplanetary Miners Union is an organization with three unique Union Chapters that players can join. By joining one of the three, you work toward goals with other miners to reach milestones for rewards. Also, simply joining the Discord rewards you with 5,000 credits.
The Discord desktop client is required to join the Interplanetary Miners Union. A web browser version can't sync up with Deep Rock Galactic.
The Three Union Chapters
The three unions in the image above have their descriptions transcribed below for those that can't read the image. Each Union Chapter has a short backstory without seeming to have any real difference. At the time of publishing this article, every chapter's mission was to kill something despite a certain chapter seeming about exploration.
Players can change their union after choosing once the monthly mission cycle resets. Then, a recruitment period takes place for one week and you can pay a fee to switch sides.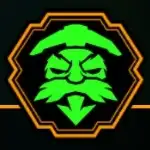 Dirt Diggers – The Dirt Diggers will leave no stone unturned! We will reach every corner, collect every chunk of mineral, and set our flag on the remains of unexplored space. Dwarves only reached deep space because of our everlasting desire to dig deeper. The Dirt Diggers will dig deeper than any Dwarf ever dreamed. WE will reach the core of every planet, for Rock and Stone!
Join us if exploration is in your heart, and the strongest call is that of the far horizon!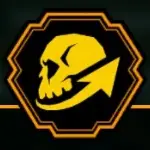 Cave Crawlers – None surpass the ferocity of the Cave Crawlers! Our aim is deadly, our skin is like rock, and our fear is non-existent. No cave is too deep for a Cave Crawler, and with blood bullets, and brawn, we vow to safekeep our fellow Dwarves. No creature, no matter how big, will stand between us and our prize. In the kiln of our Brotherhood, we forge the strongest Dwarves to face the darkest challenges.
Join us if you have what it takes to protect your fellow Dwarves and if you don't fear the dangers that lay beneath.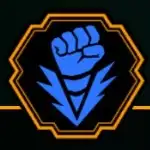 Mighty Miners – Efficiency is the keyword of the Mighty Miners. We head in, do what we came for, and get out alive. Dwarven clockwork perfection is our goal. Dwarves are the best miners in the galaxy, and the Mighty Miners are the most efficient miners of them all. Nothing will stand between us and our mission – and no Dwarf will be left behind.
Join us if you can be as one with your fellow Dwarves and help ensure precision and teamwork gets the job done.
What Are the Union Rewards?
All Union Chapters work together to earn credits at the end of the month based on their overall contributions. The union screen shows each milestone as bronze, silver, or gold. The maximum amount of credits that can be earned if every milestone is reached is 18,000 credits. This may change with other monthly mission cycles.
Each individual Union Chapter has varying crafting material rewards. The mission cycle at the time of this article had each chapter's maximum reward as shown:
Dirt Diggers – 90 Croppa, 100 Jadiz, 110 Umanite
Cave Crawlers – 90 Enor Pearls, 100 Magnite, 110 Bismor
Mighty Miners – 190 Croppa, 110 Enor Pearls
Let us know in the comments below what Union Chapter you pick! I went with the Mighty Miners myself. If you run into any problems or need help, feel free to ask for help below.
---
Deep Rock Galactic is available on Xbox One and PC via Humble Bundle and Steam Early Access as of February 28, 2018.
Disclaimer: Certain links in this article may contain affiliate links where purchases may provide a small commission to Slyther Games. Our affiliate policy is here.

Jeff is a journalist with over 10 years of experience writing, streaming, and making content about video games. With an associate degree in journalism, he's a sucker for RPGs, survival games, roguelikes, and more.