The Drifter is a quick point and click thriller with a story surrounded by mystery. Character Mick Carter hops on a train headed home for a funeral when he gets flung into an odd story. This normal train ride turns into a murder mystery where nothing feels right.
The Game Awards 2019 worked with Valve in releasing a bunch of indie demos on Steam temporarily. The Drifter was one of those demos and developer Powerhoof made the first chapter available. The developer mentions on their Steam page focusing on the story instead of frustrating puzzles.
"We're keeping the pacing quick and lean, you'll never be wandering around lost for long periods – Mick is propelled through the story at a good clip, from one situation to another, with barely a moment to catch his breath."
That's one of the first things I noticed during the demo. As mentioned in the video above, I don't frequently play point and click games and I still handled decently. The simple puzzles are easy to follow while still making you think a little and investigate your surroundings. Even if I spent a solid minute here and there trying to combine illogical items together. Why pour gasoline into a car when you can mash your cellphone into the fuel tank instead?
The Drifter Story Kicks Off Weird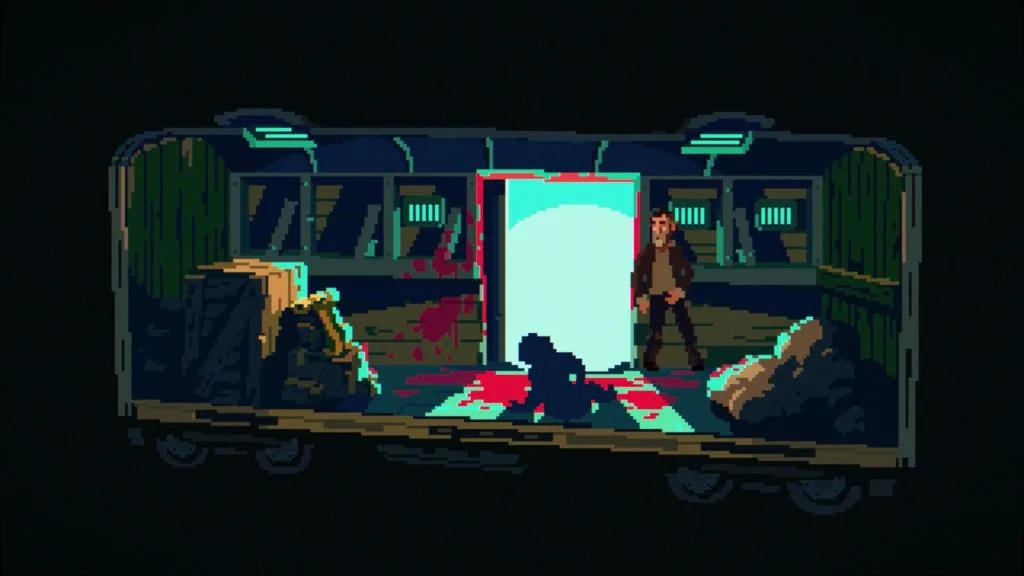 It's already clear The Drifter has an odd narrative with potential. Exploring a dirty underpass to charge your phone and stumbling into a murder mystery sounds about right. What makes The Drifter so captivating is the main character's narration of everything going on.
It's not abnormal for a character in a point and click game to describe everything you interact with. However, the excellent voice acting combined with an interesting character leads to a riveting experience. Take a peek at the gameplay above for an idea of what I mean.
The Drifter is coming to PC via Steam with a potential release on Nintendo Switch too. There isn't a release date or window currently planned.

Jeff is a journalist with over 10 years of experience writing, streaming, and making content about video games. With an associate degree in journalism, he's a sucker for RPGs, survival games, roguelikes, and more.